Disclaimer: This is a sponsored post brought to you by Colman's Mustard, I was compensated to create this recipe, all opinions are my own. Enjoy!
It's finally looking like Fall in Arizona and this time of the year there are lots of exciting things happening. While I'm most excited about cooler temperatures, my husband is really stocked about football season. I decided to surprise him with a delicious snack for his Sunday game plans.
Usually, Sunday afternoon at my house involves lots of snacking and mindless eating. With this recipe, I wanted to bring something that felt like a snack, yet it's pack with protein and makes it a better choice when trying to eat healthier.
I hope you enjoy this amazing Green Chili Pork Nachos with Mustard Spice Cheese. They are easier to make than you think and they are so flavorful your family and friends will keep coming back for more.
Mustard is one of my favorite ways to pack on flavor and give my dishes a distinct taste. I use mustard whenever I want to add flavor in a healthy way and make food more appealing, I mean how beautiful is the color of this spice, am I right? It surely does give me all the Fall feels.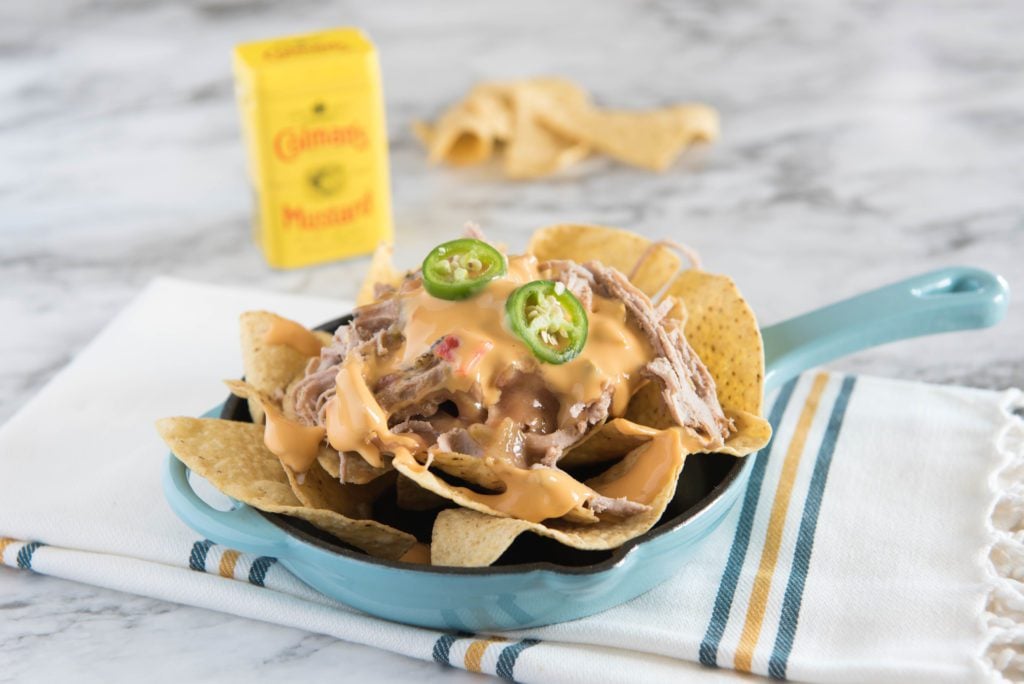 [wpurp-searchable-recipe]Green Chili Pork Nachos - Green Chili Pork Nachos with Mustard Spiced Cheese - Green Chili Pork: Pork Tenderloin, salt, pepper, cumin powder, garlic powder, Green Chili Salsa, Mustard Spiced Cheese: cheddar cheese, mustard, Nachos: tortilla chips, , Put all the ingredients for the Green Chili Pork in a bag and let them marinate overnight. After the Pork tenderloin is marinated, cook it in the Instant Pot for 30 minutes in the pressure cook mode. Let the pressure release on its own.
Use a fork to take the pork loin apart and shred it. Reserve.
; Melt the cheddar cheese in a crockpot or oven top, add a ½ tablespoon of mustard and let it simmer. ; Make a bed of nachos and put the shredded pork in the center, use the other half can of green chili salsa to cover the pork, add the cheese salsa on top and garnish with jalapeno slices.; Enjoy!; ; - - Mexican - Recipes[/wpurp-searchable-recipe]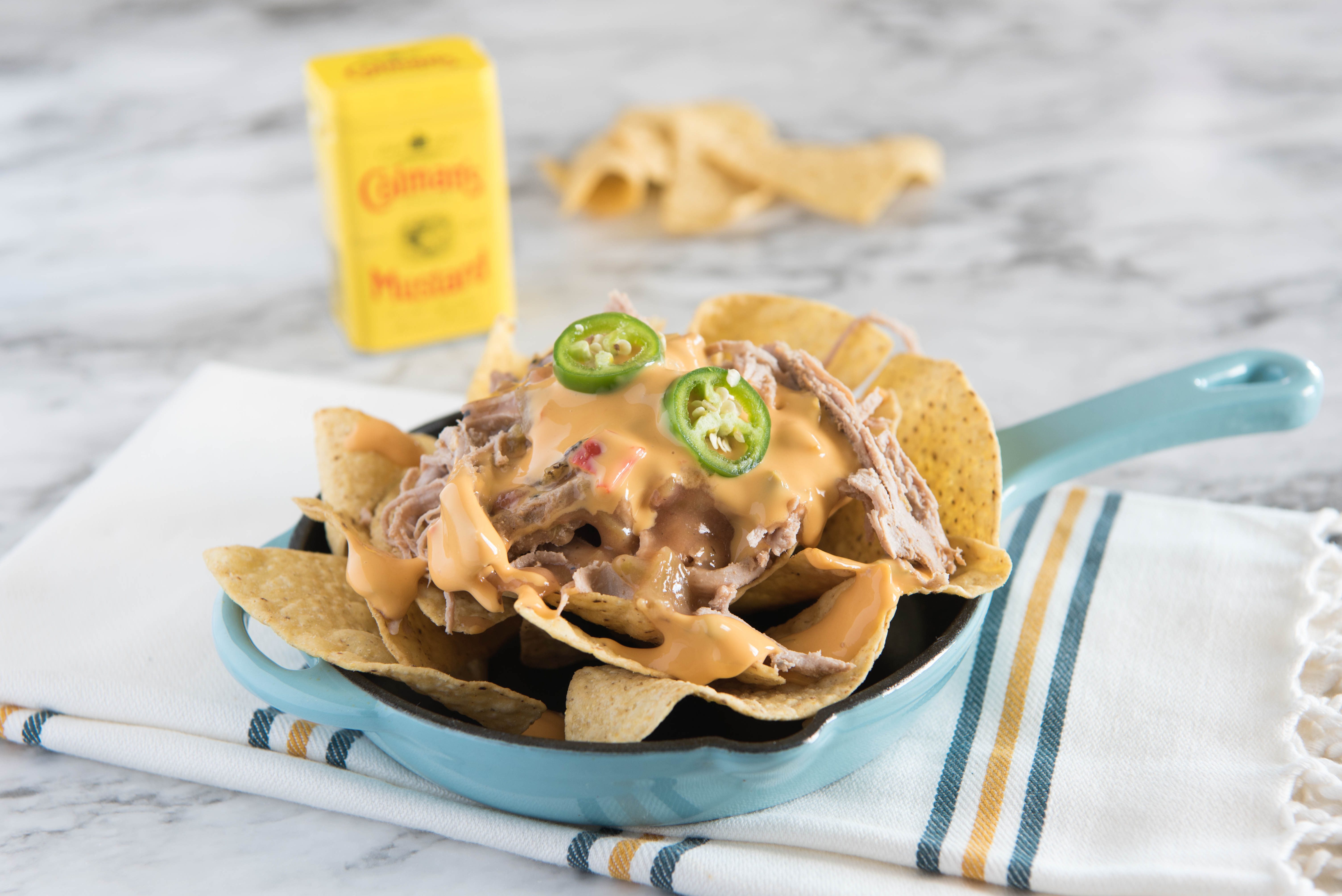 GREEN CHILI PORK NACHOS WITH MUSTARD SPICED CHEESE