September is my favorite month of the year. It's my birthday month, the weather starts to cool down as Fall begins and it's the month that we celebrate "Dia del Amor y la Amistad" (Day of Love and Friendship) the Colombian equivalent of Valentine's day.
This year I gathered with a group of dear Latina friends to celebrate this day. Of course, we needed to pick a Latin restaurant with good vibes and great music and I couldn't think of a better place than Ladera Taverna y Cocina. We picked a theme to do a little gift exchange to celebrate friendship. This year it was all about self-care and wellbeing.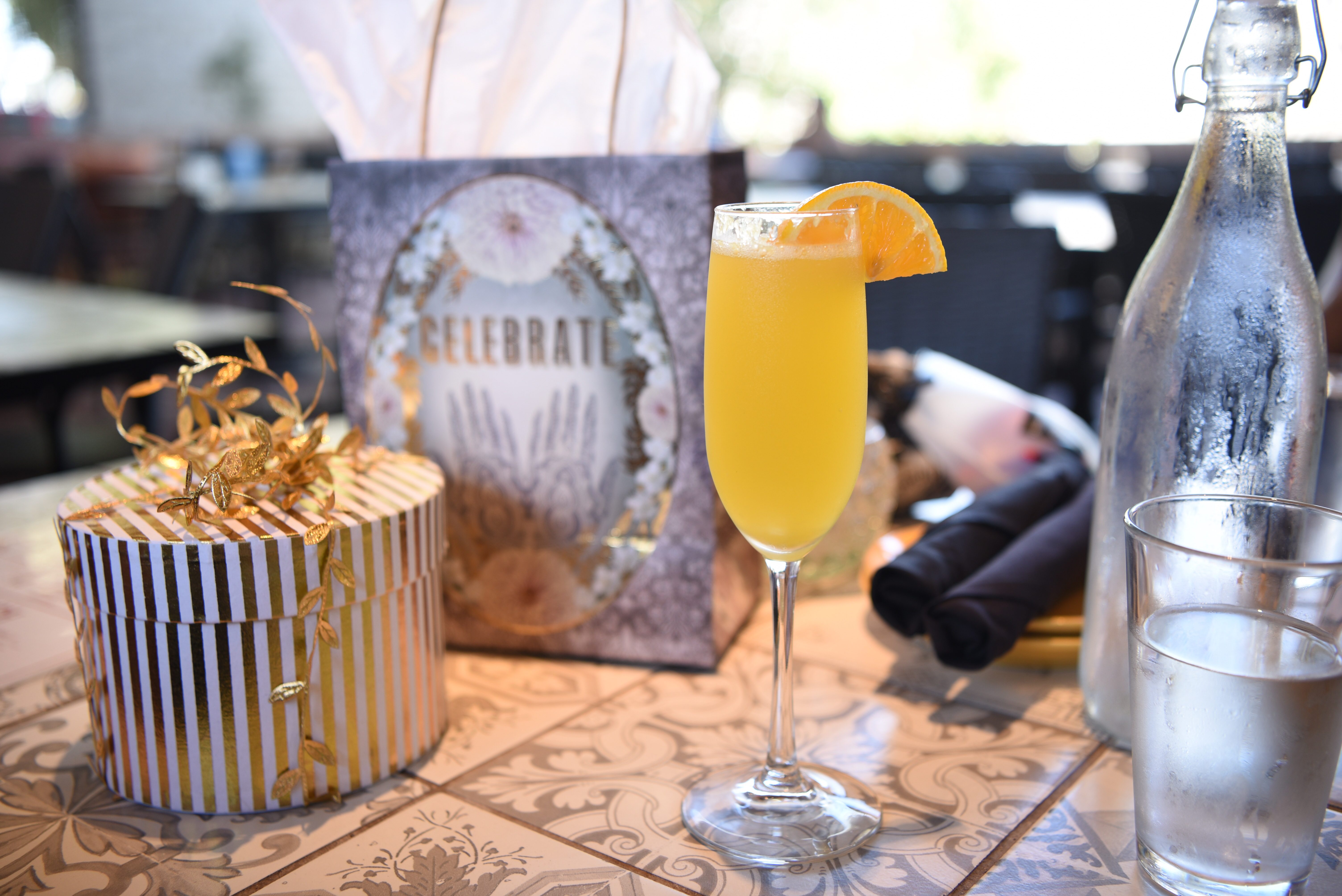 Let me begin by saying that Ladera has one of the most stunning patios for outdoor dining in Arizona. It's green, beautifully decorated, spacious and quaint, it makes the perfect spot for dining al fresco. It's so pretty that we didn't care that it was still hot outside, even though the misters really helped cool down.
The "Must Haves"
I tried their Frozen Sangria and it was amazing. A little bit sweet but delicious and refreshing, also stunning for pictures.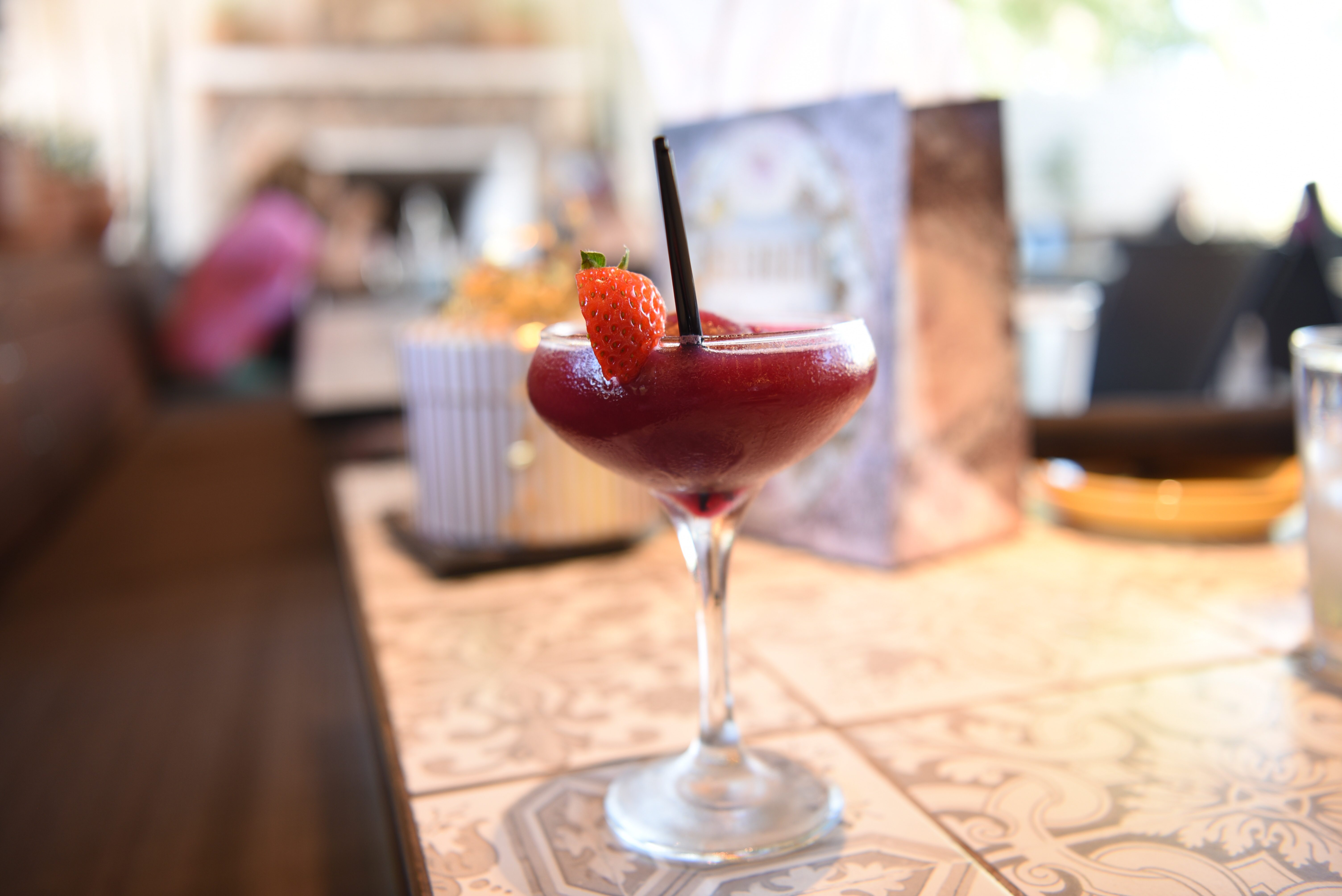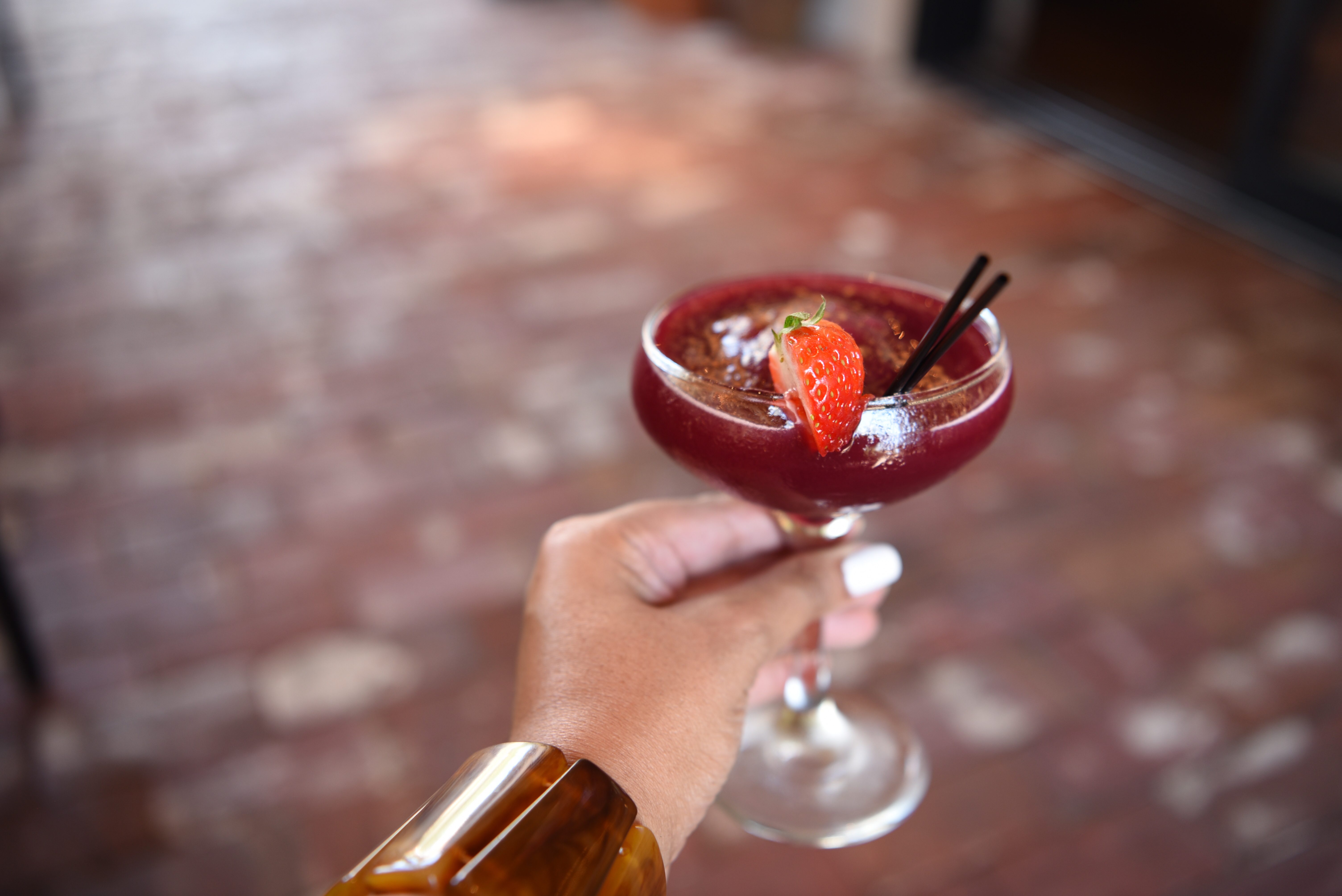 Their chips and salsa are really good, their guacamole is fresh and made to order, it's a bit hot for me but I order it anyway because it is so good!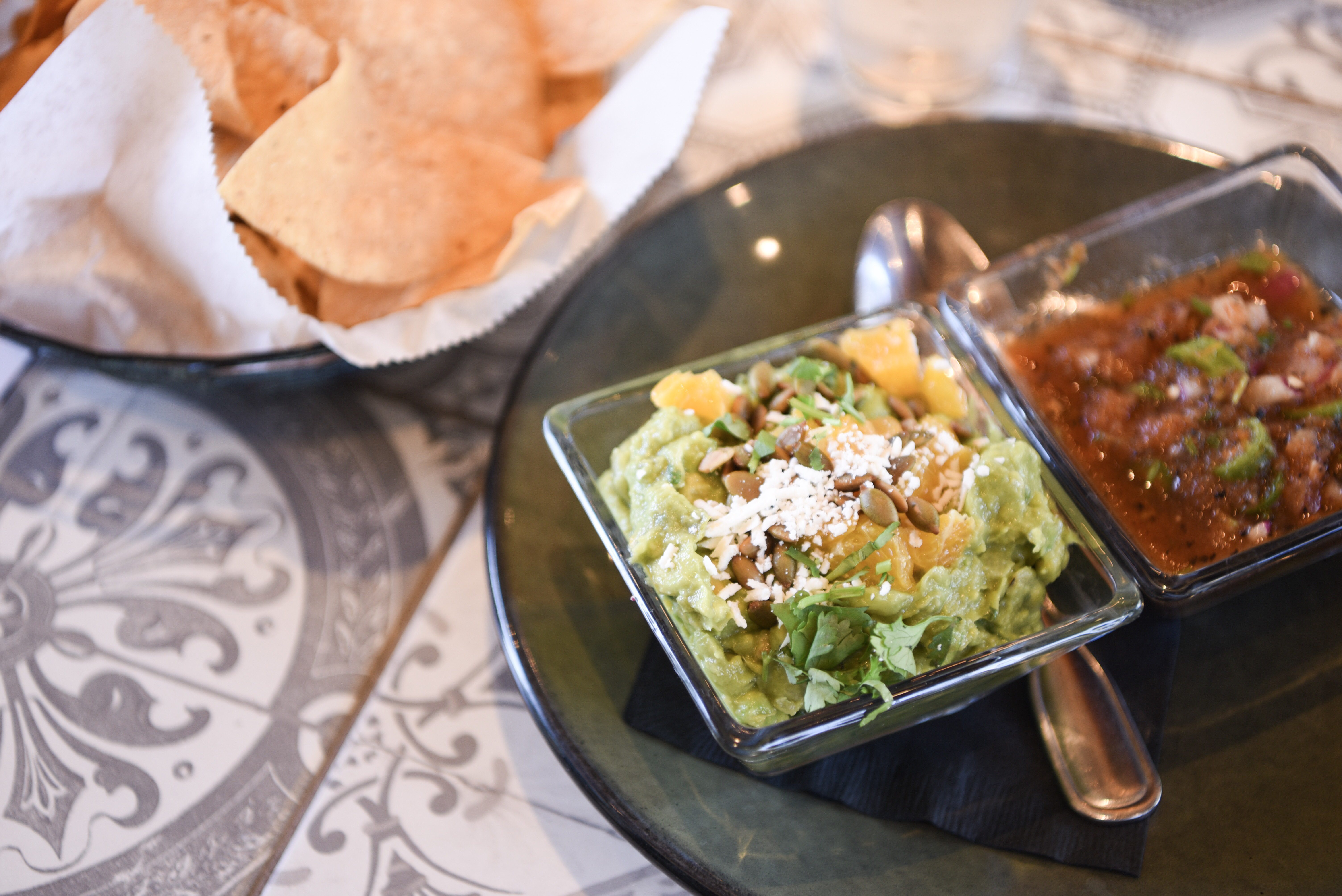 Since we were doing brunch, our favorite dishes were the Steak Ranchero; top sirloin, potatoes, onions, tomato and egg.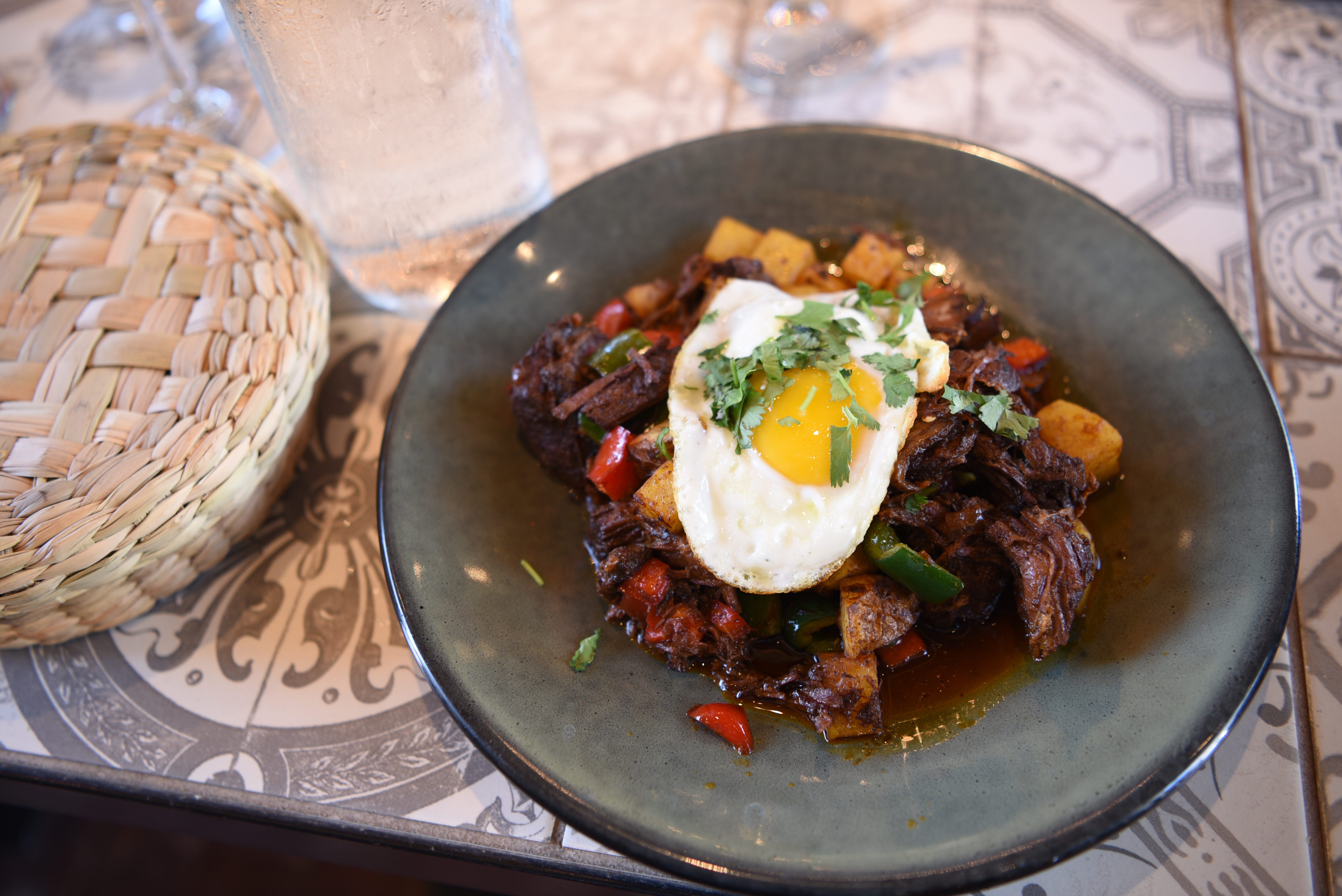 The Vibes
If you like Latin music this is the place to be, they play a great selection of music that will keep you entertained. Also, their patio is one of the most beautiful spots in Arizona, the decor of the entire restaurant is very cohesive and well done. I love the combination of Mexican Tile, the greenery on the patio and stunning iron details on the doors and windows. My friends and I couldn't resist a mini photo shoot in every corner of this restaurant, it seriously is Instagram feed dreams.