The iconic Arizona Biltmore Resort has quickly become one of my favorite places to visit this summer. If you are looking for a high-end resort with lots of amenities, history and a great culinary experience, the Arizona Biltmore is the place to be.
The Highlights of The Arizona Biltmore Resort
Built in 1929, is one of the most historic properties in Arizona.
It showcases the architectural style influence of Frank Lloyd-Wright, executed by Albert Chase McArthur.
The entire resort is made out of "Biltmore Block" a special sand block made on site. The design consists of 34 different geometric patterns inspired by the palm tree trunk.
Most presidents have stayed at The Biltmore when visiting Arizona.
Hollywood celebrities like Marilyn Monroe are among the long list of personalities that have stayed at the hotel
We had the opportunity to attend the launch of their Happy Hour Historic tour, a one hour guided tour throughout some of the properties most emblematic rooms, where expert historians tell us about the anecdotes during the early years of The Arizona Biltmore. Guests are greeted with a glass of sparkling white wine and at the end of the tour, they enjoy a Tequila Sunrise cocktails from the Wright Bar. It was a very successful launch with lots of attendees and definitely an experience you should partake in when visiting the hotel. The tour is open to guests and non-guests so it's perfect for locals looking for a fun thing to do.
The food experience
Obviously, I am always in the pursuit of good food and I have to say that the Arizona Biltmore delivered in this aspect. After our historic happy hour tour, we headed to dinner at Wright's, the Arizona Biltmore fine dining restaurant.
The restaurant is beautiful, surrounded by large windows with beautiful garden views. This was one of my favorite things about the property; the abundance of greenery and flowers, it made for breathtaking walks and pictures.
Dinner at Wright's
Starters:
We started our dinner with two of the most popular appetizers on the menu; the scallop and the short rib fries. I personally loved the scallop, it had the perfect texture and flavor; our server Tom, who was exceptionally good, mentioned that the seafood offerings at Wright's are amongst the guest's favorites.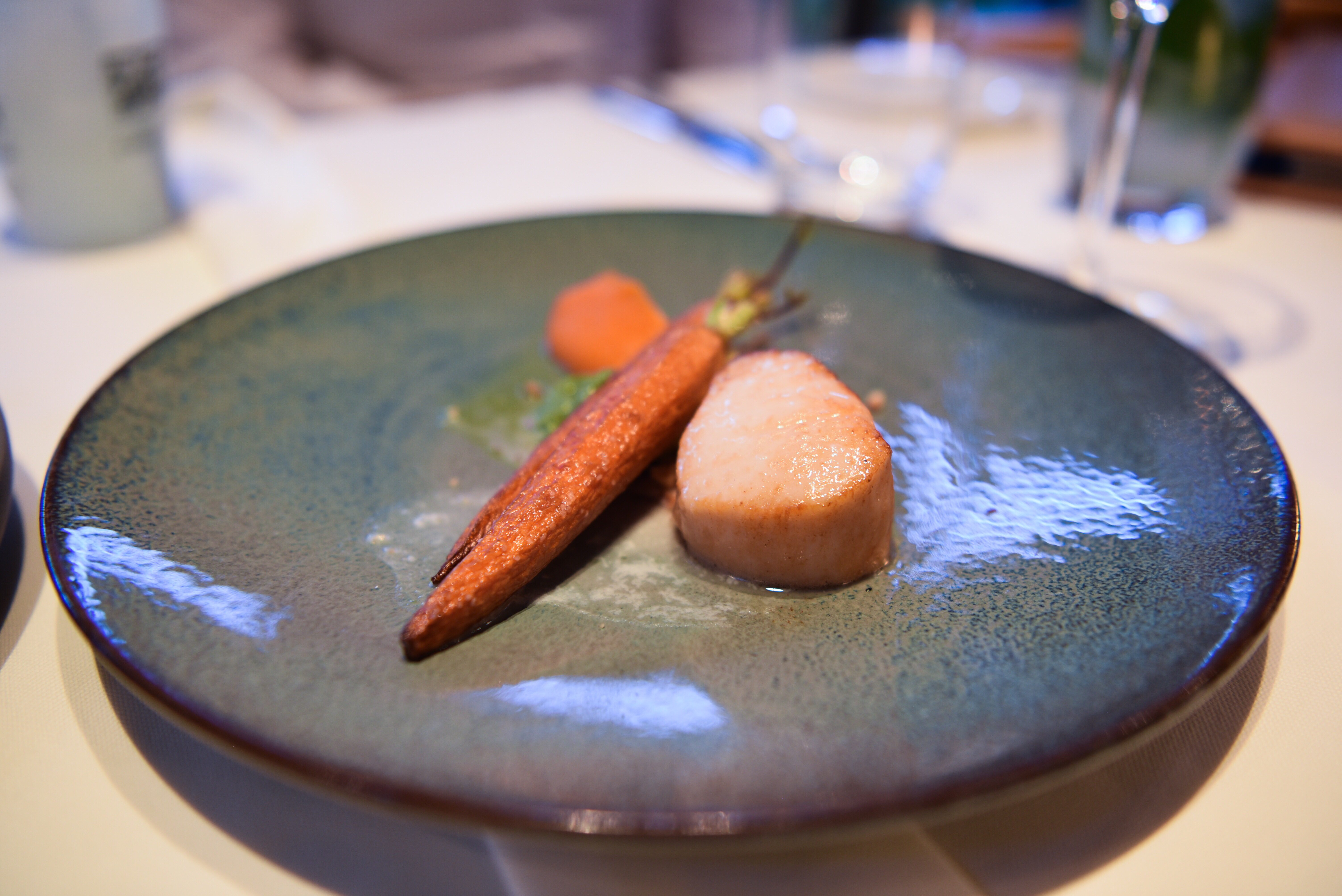 The short rib fries were delicious as well. they were like a croquette filled with short rib with thee dipping sauces on the plate.
Entrees:
Tom recommended I should try their watermelon summer salad and I am so glad I listened! A deconstructed watermelon, feta, silvered almonds and micro greens salad. I loved the micro greens idea, instead of your typical arugula or romaine lettuce, they packed a ton of flavor and were the perfect compliment to the compressed watermelon.
For our entrees, we decided to order beef sirloin and halibut. My husband is a meat eater and he loved his steak. I loved how fresh my halibut was; flaky and with a very mild fish flavor, just how I like it, I'm so glad Tom recommended these two dishes to us. He was very knowledgeable about the menu, the ingredients and the perfect way to pair entrees and side dishes.
For our sides, we picked the chorizo polenta, which was a total hit at our table, and the corn porridge, a super creamy comfort food side. Both were delicious and a great addition to our main dishes. I highly recommend you try the chorizo polenta if you have to choose one.
Dessert:
Dessert is one of my favorites parts of every meal so I really anticipated what the chef had in store for us. He sent us a couple of soufflés; a chocolate and a vanilla with Grand Marnier. I became a big fan of soufflé thanks to the chef. It was the best I have had, I added a cup of cappuccino to mine and it was so delicious, it truly was the perfect ending to our meal.
Breakfast at Frank & Albert's
The next morning we enjoyed breakfast at Frank and Albert's. They offer a decadent buffet with a variety of traditional breakfast foods including biscuits and gravy, cold meats and cheeses, an omelet station, fruit and assorted bread and pastries. My husband ate from the buffet and loved the variety of food options.
I decided to try a few of the dishes in their a la carte menu and I couldn't be happier with my choices. I tried the banana and Nutella pancakes and the huevos rancheros.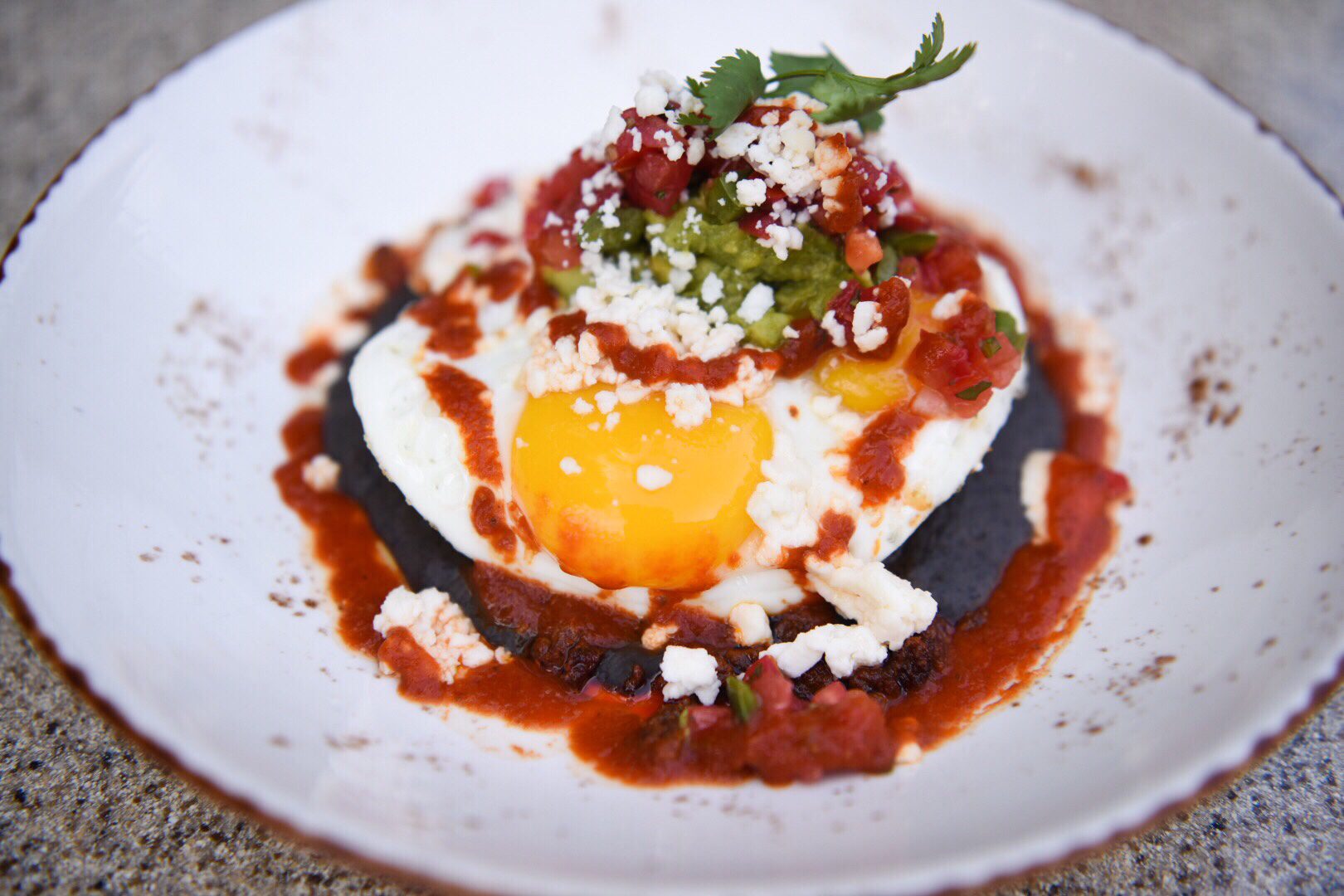 Tacos by the pool
For the most part, we hang out in front of our room which led to the main pool, it was a super convenient location, we enjoyed the hot tubs, the slide and pool bar. The crowd was great and the weather was perfect for a pool day. Around noon we got hungry and spotted their taco station, a Mexican street taco set up that did not disappoint.
Fresh grilled chicken, steak or shrimp are your meat choices on fresh flour tortillas, also lots of toppings such as pico de gallo, cilantro crema, jalapenos and red onions were some of the choices. I ordered the steak taco and it was one of the best tacos ever, seriously! the meat was so flavorful and tender I couldn't stop eating, finished my taco in like 3 seconds.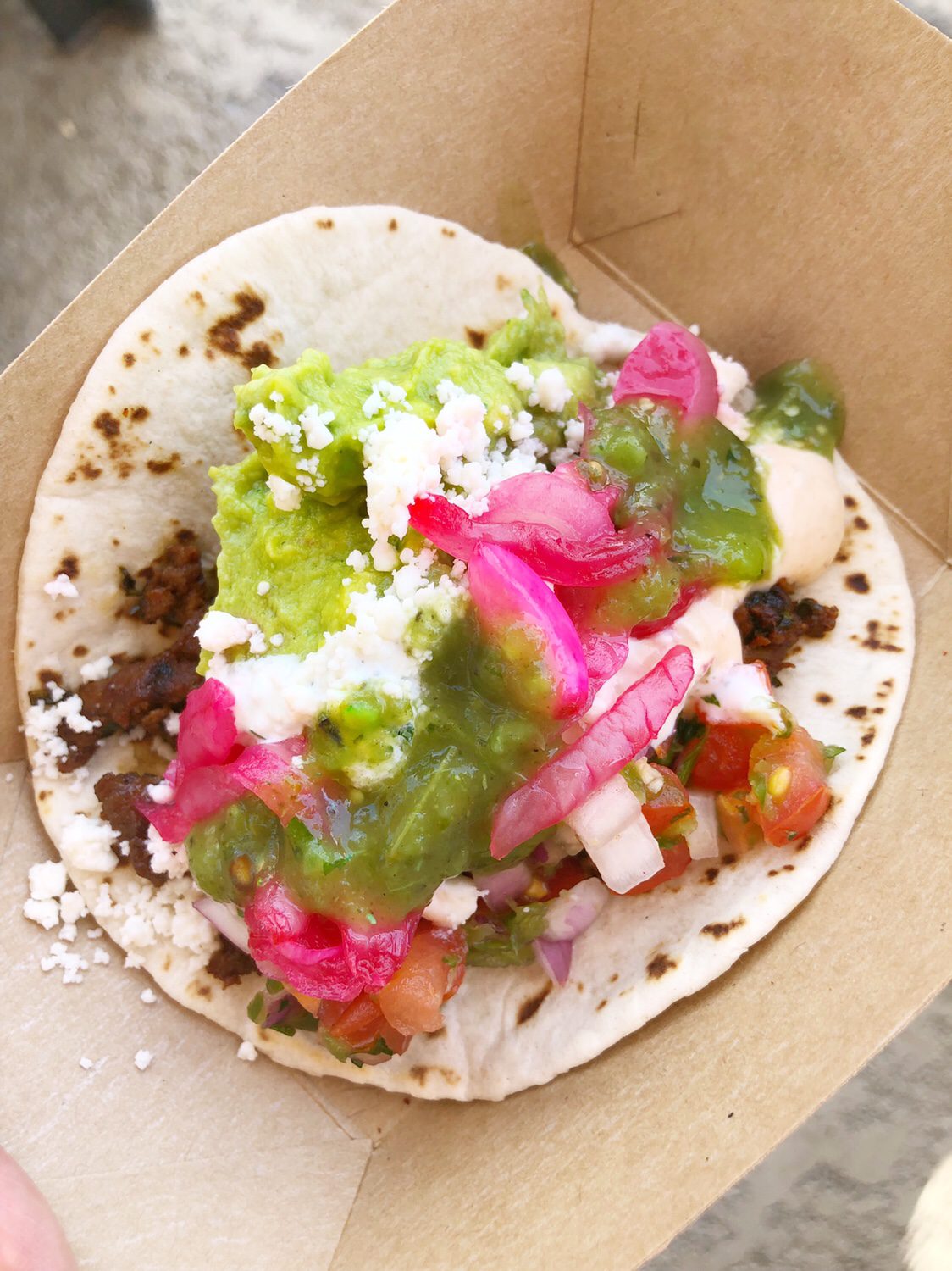 Summer Specials
We had a great first time at the Arizona Biltmore and are looking forward to coming back and spending more fun summer days there. If you are planning any staycations this summer, take advantage of the many activities they have planned for you including diving-in movies in the Paradise Pool every Friday and Saturday, live music, wine tastings and lots of poolside fun.
Every second Wednesday of the month, the Arizona Biltmore will be hosting a series of Biltmore Beer Diners at Frank & Albert's with a three-course meal paired with selected beers.
Happy Hour Historic Tours every Friday at 6 p.m. (call resort to confirm hours). The most interesting 45 minutes you can spend with a couple of drinks. Great plan for a Friday night.
The Spa Biltmore also has great summer specials, call for pricing and availability.