Tacos are one of my favorite foods. Here are my top recommendations for the best tacos in Phoenix.
La Hacienda.
I have to start with my favorite Mexican restaurant: La Hacienda at the Fairmont Scottsdale Princess hotel.
Their Lobster Taco appetizer is one of my favorites and rarely see them on a menu.
They are bite size tacos but absolutely worth the money. They feature Maine lobster in flour tortillas and a Chile de arbol crema.
Their Carne Asada tacos also deserve a special mention, because they are an award winning taco (Phoenix Taco Festival).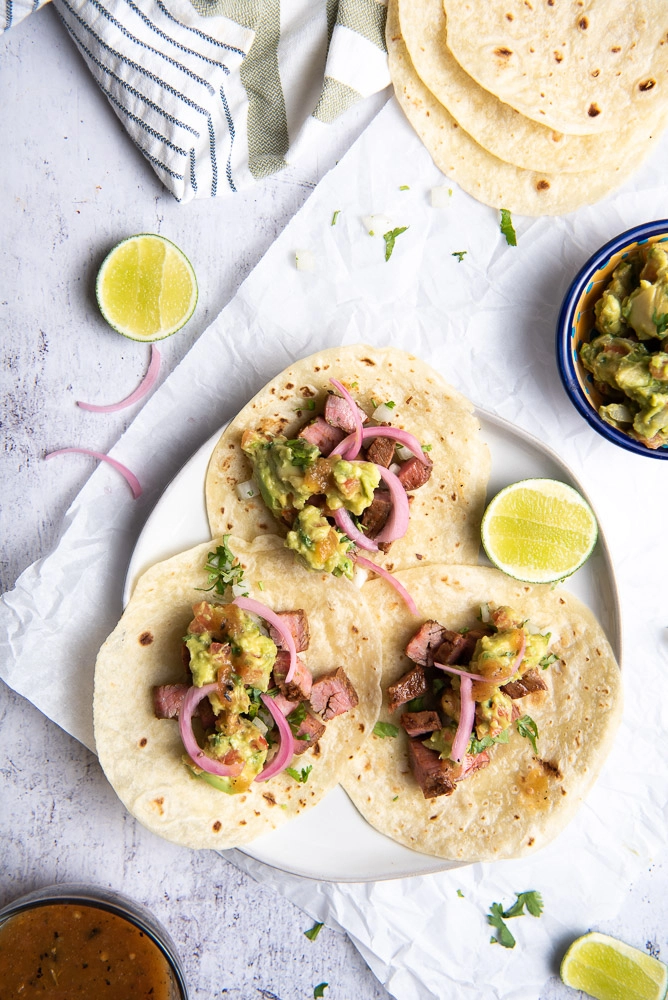 The Mission
This place has the best Carne Asada tacos I've tried. They feature a Tecate (Mexican beer) marinated beef, avocado and Cotija cheese.
Don't let the simplicity or size of this tacos fool you. They are bursting with flavor and you will be craving this tacos for days.
Barrio Queen
The Barrio Pollo tacos are by far my favorite chicken tacos. These come with a spicy creamy sauce, Cotija cheese and rajas. They are rich and delicious.
The Mexicano
This restaurant has the best fish tacos. They are battered and fried pieces of fish with a fresh coleslaw salad on blue corn tortillas with a tangy cilantro crema (absolutely delicious).
Revolu
This restaurant has my favorite Shrimp Tacos. They are nice and fresh grilled shrimp with coleslaw and a cilantro crema.
They also have an amazing homemade Chorizo Taco with a bit of a quick to it. Their tortillas are always nice and fresh and love their Elote.