Borough Market in London is a foodie's destination, where to eat here can be overwhelming because of the many options but I have made a list of their best food selections.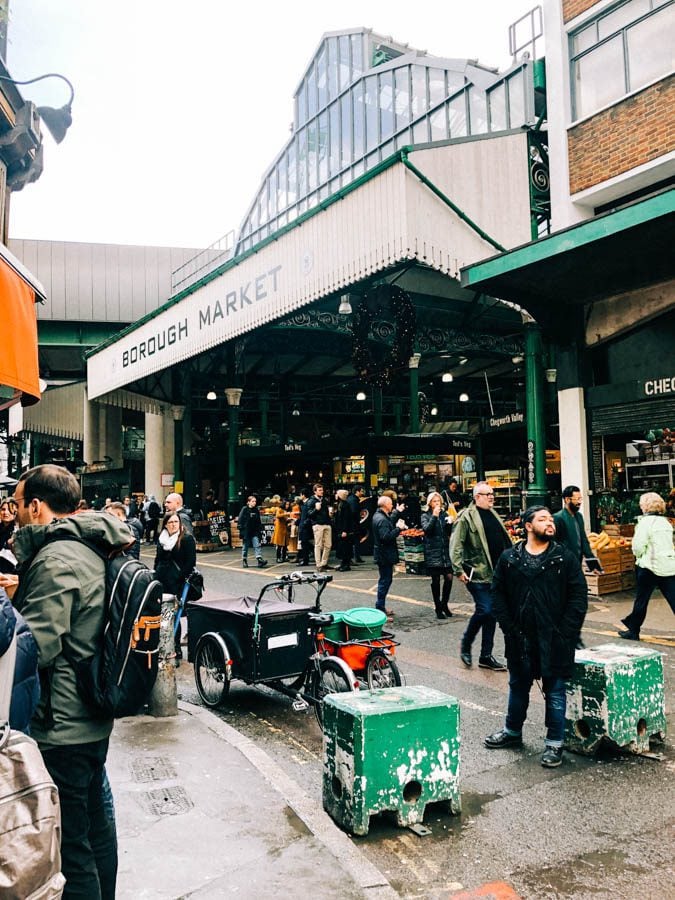 Borough Market is a daily food market that showcases some of the best of London's food scene, open from 10 am until 5 pm most days (closed Sunday), it is chockfull of great street food.
Borough Market for Foodies
You can easily spend a full day at Borough Market. Trying to narrow down the best eats at Borough Market is no mean feat but I will try to give you a few options.
Start with a pastry or sweet treat. If you come when they open, there will be a lot to choose from. Pain au chocolat, croissants, coffee, they have all things to make a great breakfast.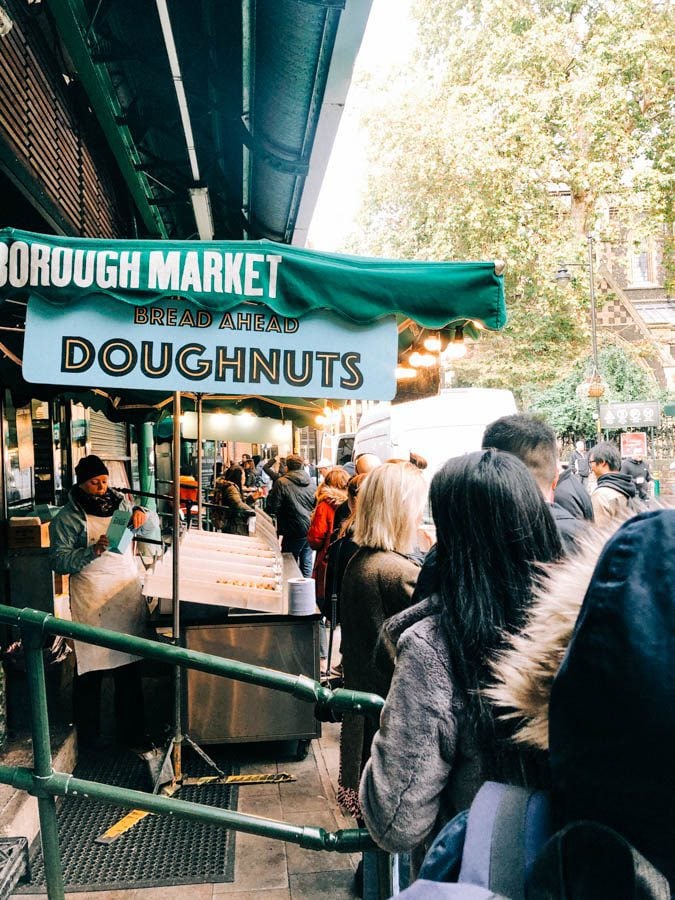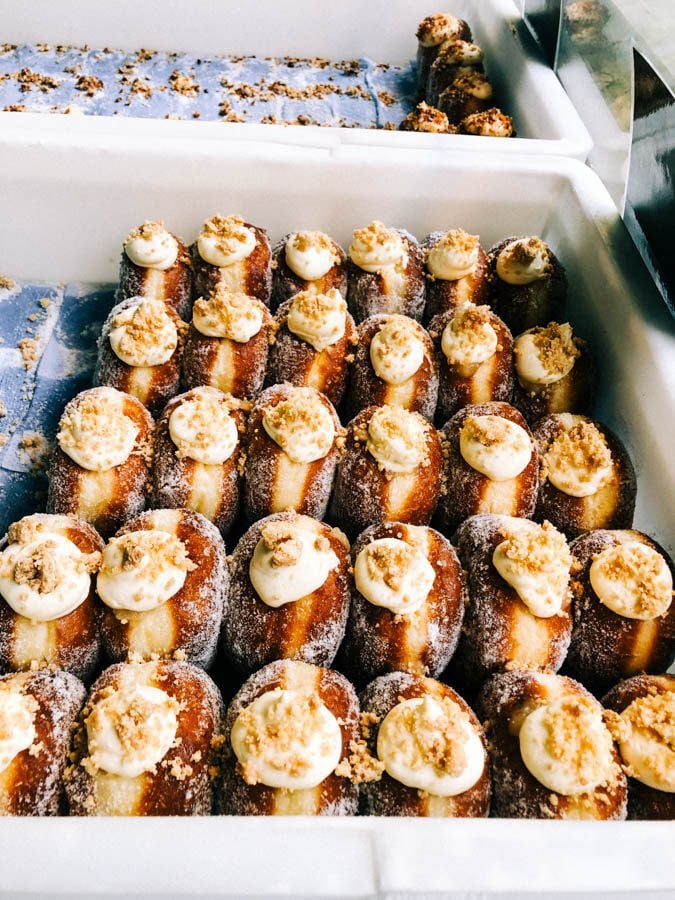 Being a sweet tooth, I had to start with a donut. The chocolate filling in this one was unreal. I couldn't stop until there was not a crumble of it. So good!
Lunch at Borough Market
If you are too much at breakfast, don't worry. You will be walking around and burning those calories really fast.
With a selection of curated goods including cheeses, spices, charcuterie, olive oil and flowers, Borough Market has something for everyone. Take your time to explore each store and sample their products, you may discover a new favorite!
For lunch, I found an Argentinian Empanada restaurant and decided to give it a try. They offer a vast selection of empanadas including the classic beef which is the one I tried.
Argentinian empanadas are made from wheat flour dough. Unlike Colombian empanadas which are deep-fried, Argentinian empanadas are baked which makes them a healthier option.
Dessert was an Argentinian Alfajor and it is one of the best things I ate. There is no photo of it because I devoured it so fast.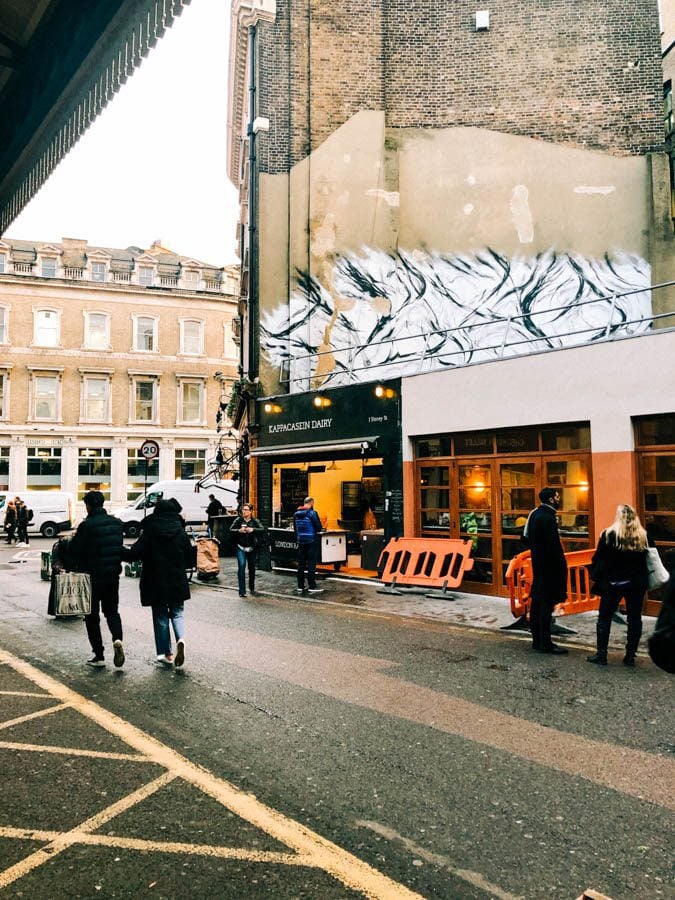 Snack Time
I walked for a good solid 2 hours around Borough Market. Not far from there you can find the Shard, a tall glass building that at some point in time was the tallest building in Europe.
I was about to leave for the day when a food stand caught my eye with a sign for a toasted cheese sandwich that I couldn't pass and oh boy was I glad I did!
This toasted cheese sandwich from Kappacasein Diary at Borough Market was the best thing I ate that day and pretty high in my list of best things I ate on this London trip.
If you are a foodie like me, you can't leave Borough Market without trying this sandwich.
Poilane Sourdough bread, a cheese blend including Montgomery's Cheddar, Comte, Ogleshield & London Raclette, onions and leeks, that is all this sandwich consists of but don't let the simple ingredients fool you, this sandwich was delightful!
Other great eats at Borough Market
Although I did not try these, people sitting next to me in the communal eating area were eating these and raving about the flavor. Lots of people were also walking around with these plates so I'm pretty sure they were great.
I did take a sample of this Spanish Paella and it was delicious. Moist and juicy, packed with seafood and very flavorful.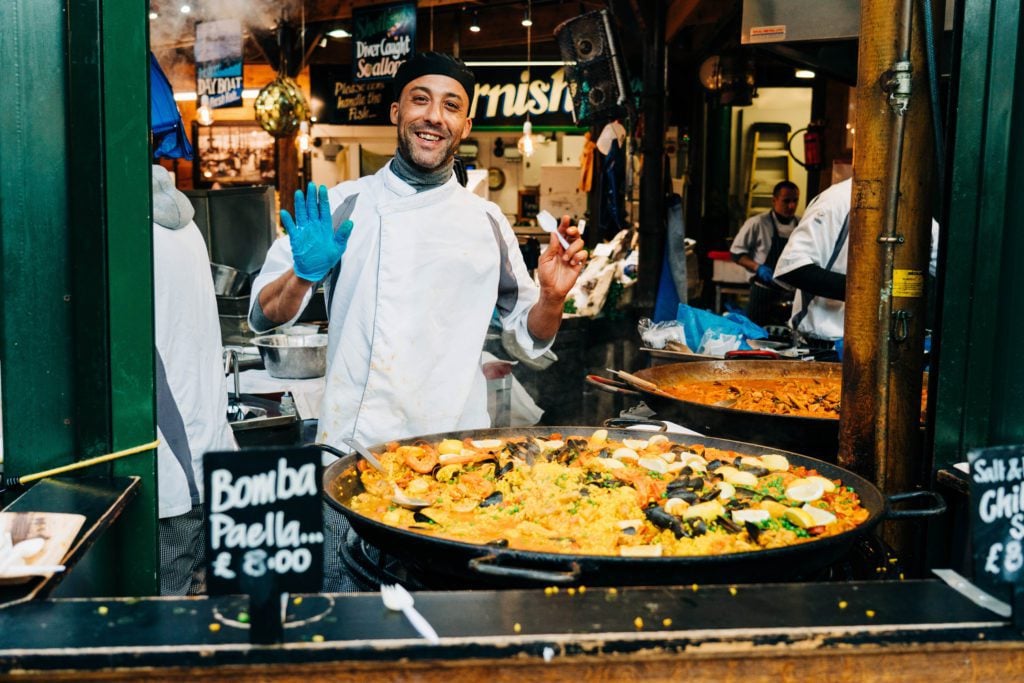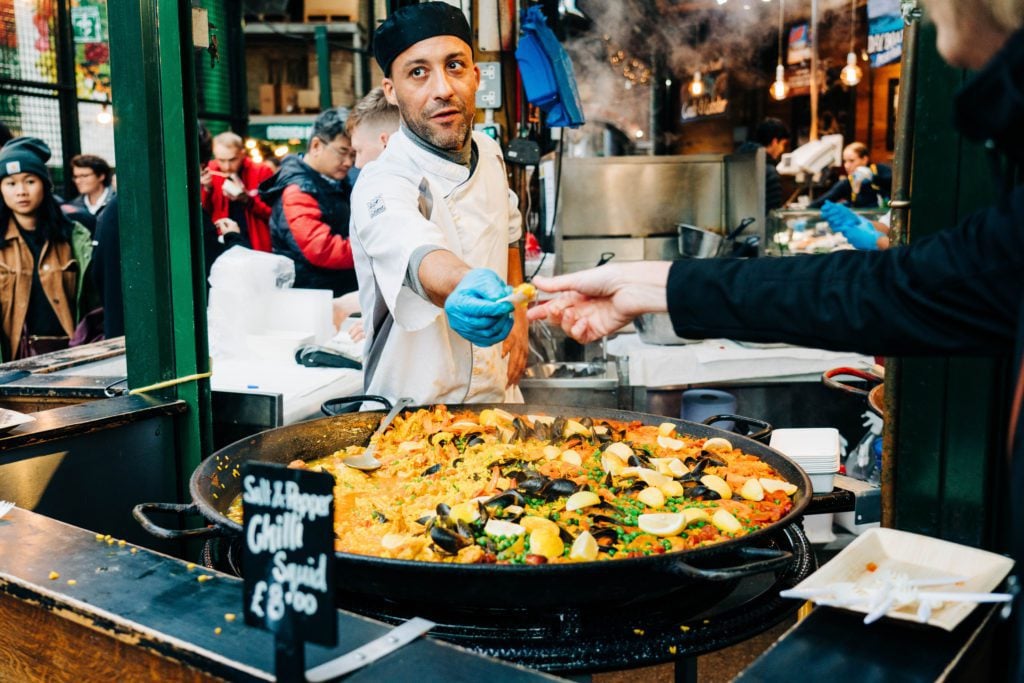 A group of ladies sitting next to me was raving about the "Almejas al Vapor" or clam stew. I also saw lots of people walking around with this dish so I bet it was delicious.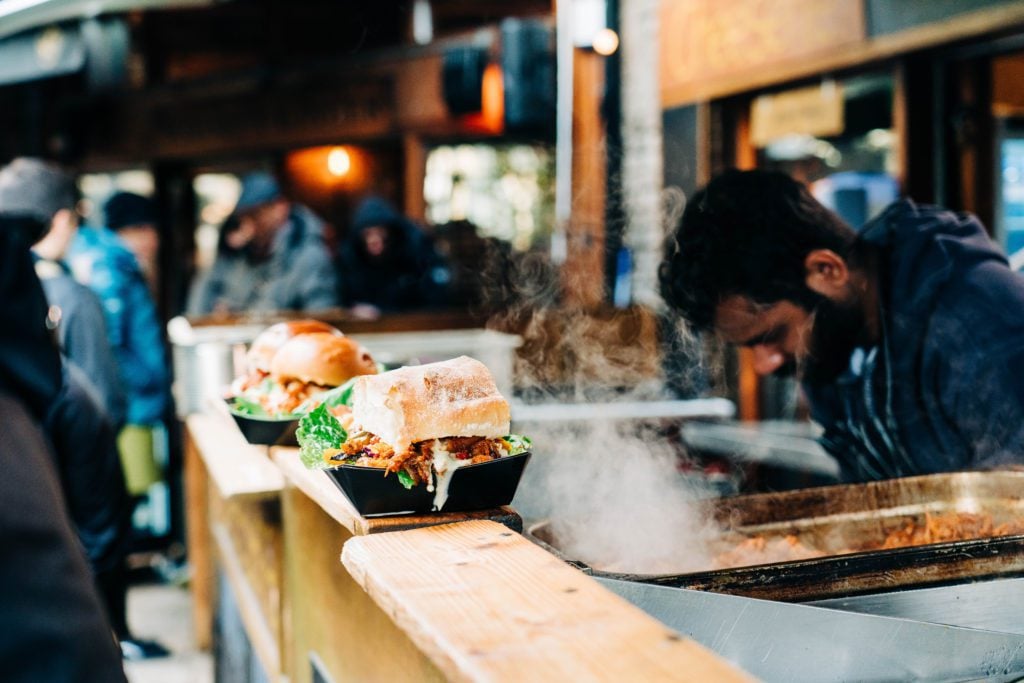 So if you are a foodie at heart, Borough Market is a must. Spend at least 2 hours there, and if you can only eat one thing and one thing only, my vote is to get the toasted cheese sandwich. It is worth every bite and you will remember it forever.
Next time I visit London this will be the first thing I want to eat! Let me know if there are any other amazing foods at Borough Market that I should try on my next trip.