Christmas at The Fairmont Scottsdale Princess is undoubtedly the best family event in town. Here is a re cap of the experience and all you need to know to enjoy this event.
What is Christmas at The Princess?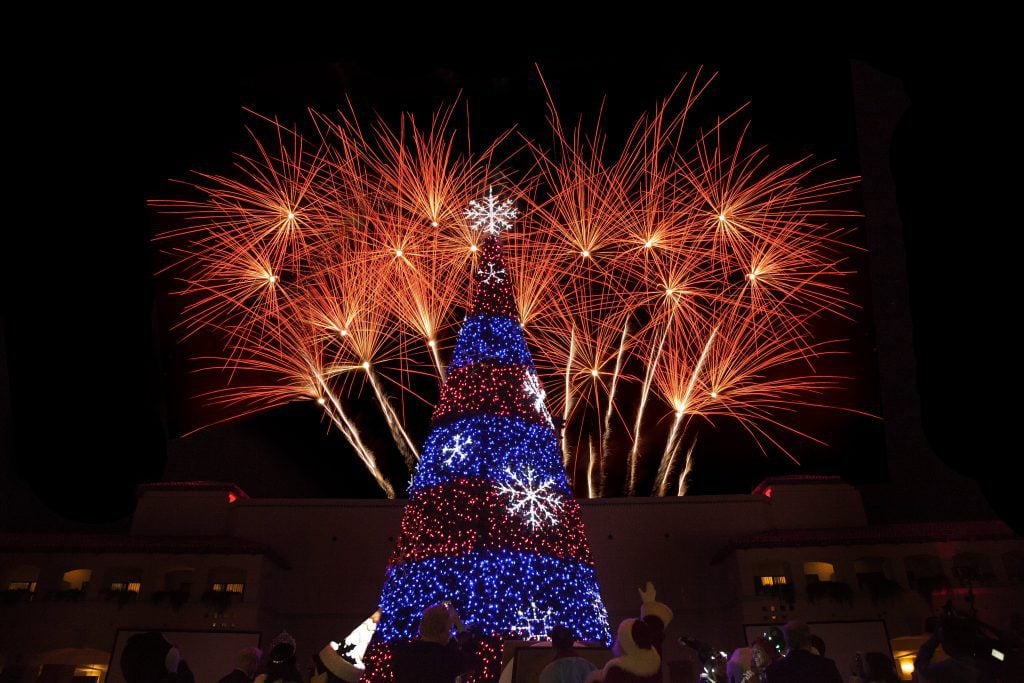 Christmas at the Princess is a family-friendly event at The Fairmont Scottsdale. The hotel grounds transform into a dreamy Christmas scene with lights, Christmas characters, holiday food and entertainment for the whole family.
Christmas at the Princess is one of our favorite family traditions and we go at least once every year.
Light Installs:
There are light installs throughout the hotel which are sectioned into different areas allowing for different experiences that keep the night fun and interesting.
The first light install you will see is The Enchanted Plaza featuring a Christmas tree has 70,000 LED lights that twinkle and dance to 18 holiday songs.
From the plaza you can head to The Lagoon Lights with more than 6 million dazzling lights. You can either walk through the lagoon fields or take the Princess Express Train.
This year, the light installs include swans floating on the water, a buccaneer pirate ship, a ballerina, penguins on an iceberg, a whale, dolphin, mermaid, Nessie the 30-foot Loch Ness monster, 14-foot poinsettias, rocking horse, a candy cane forest, a 20-foot snowman, elves peeking around trees, a giant walk-through ornament as well as families of singing trees, singing snowmen, singing reindeer, singing Grinch and singing lights.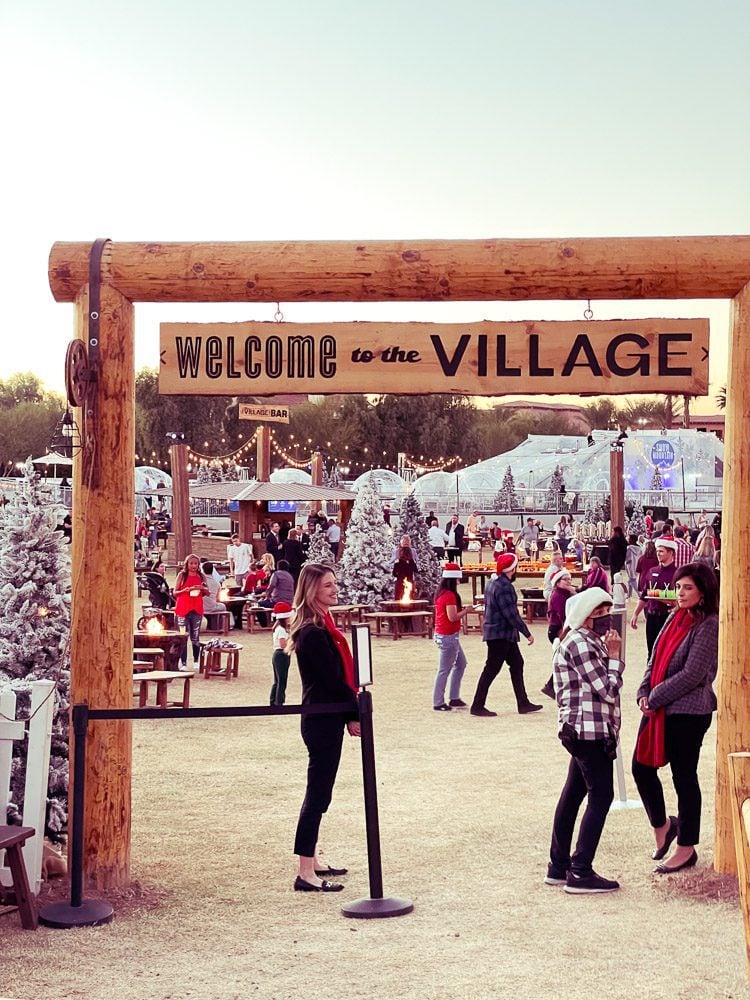 Food and Beverage
If you are a foodie, this is the place to be! The food and beverage offerings are extensive and everything is delicious!
You can start the day with dinner at one of the three signature restaurants of the hotel; Bourbon Steakhouse, Toro or La Hacienda. You can't go wrong with either but my all time favorite is La Ha.
Christmas Cookies: A stand dedicated to holiday desserts is an idea I stand behind. Featuring favorites like sugar n' spice, chocolate chip, gingerbread and campfire pies like apple, cherry and pecan. Make sure to stop by and grab dessert.
Churro Stand: Yep! Hot and delicious churros covered in cinnamon sugar and filled with caramel. This was dessert for me and loved it!
The Lodge Alpine Bar and Kitchen: This space features comfort food classics in a casual and cozy environment. Grab a piece of bacon-wrapped meatloaf, loaded waffle fries or cavatelli pasta and enjoy holiday themed cocktails.
Other Things to See and Do
Twinkle Town: Perfect for the little ones, this space features a mini Glide Ice Slide, Christmas carrousel and swings. You can enjoy food by the fire places and roast some s'mores.
Ice Skating: The all new ice pass gives guests unlimited access to the two outdoor 6,000 ftsq ice skating rinks – Desert Ice and the *new* Alpine Trail – both made of real ice! $40 per person (skate rental included).
The Village: featuring the 120 foot Snow Mountain, the Alpine Skate Trail and a 90-foot tall Chair Lift.
VIP Igloos: This was such a fun experience! Enjoy the privacy of a covered space with a fire pit for up to 8 guest. Exclusive food and beverage offerings including charcuterie boards and selected wines and cocktails.
The Dates
Christmas at the Princess runs from Nov. 18 2022 through Jan. 2, 2023. It is open to the public (no need to be a hotel guest) with tickets, which I recommend you buy in advance. The event runs from 5 pm to 10 pm daily.
How much does it cost?
There are several ways to enjoy Christmas at the Princess, from being an overnight guest to dinning at one their restaurants or simply by purchasing tickets for the event.
Overnight Guest: Hotel guest can enjoy Christmas at The Princess during their stay. There different packages that you can choose from.
Sip, Savor and Skate Package
o $100 F&B Credit
o Two ice passes valid for Desert Ice Rink and Alpine Skate Trail, including skate rental.
o Complimentary self-parking at resort for one vehicle per night of stay.
Christmas Wish Package
o $150 resort credit for food, beverage and spa
o $10 donation to Cox Charities, benefiting LoveUp.
Family Traditions Package
o Buy one room and get a complimentary second room on the same night
o Admission to Christmas at the Princess rides and attractions with VIP Access lines o Preferred restaurant reservations in resort outlets.
Dine at the Resort: When you dine at Toro, La Hacienda or Bourbon Steakhouse, you receive complimentary admission and 50% off valet parking with a $75 minimum spend at the restaurant.
Self-parking and admission: $72 per vehicle includes up to four wristbands.
Valet parking and admission $108 per vehicle includes up to six wristbands.
General Admission: $18 per wristband and includes access to Enchanted Plaza, Princess Express Train, Lagoon Lights, the Nativity Garden, S'mores Land, Winterland and Twinkle Town.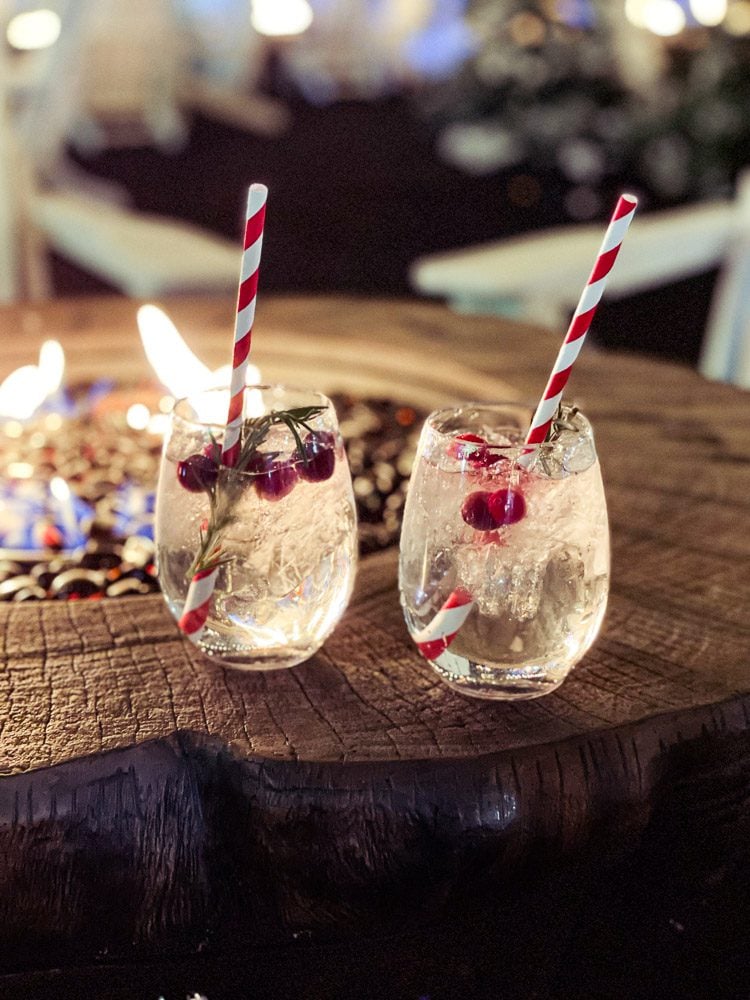 Additional experiences like ice skating and photos with Santa must be purchased separately. Highly recommend booking online at Scottsdale Princess.
What time does it start?
Access starts at 5pm until 10 pm nightly.
Are dogs allowed?
Although the hotel is pet-friendly, for this event only service pets are allowed.