This egg boil that is trending on TikTok is one of those recipe that you can't knock until you try it.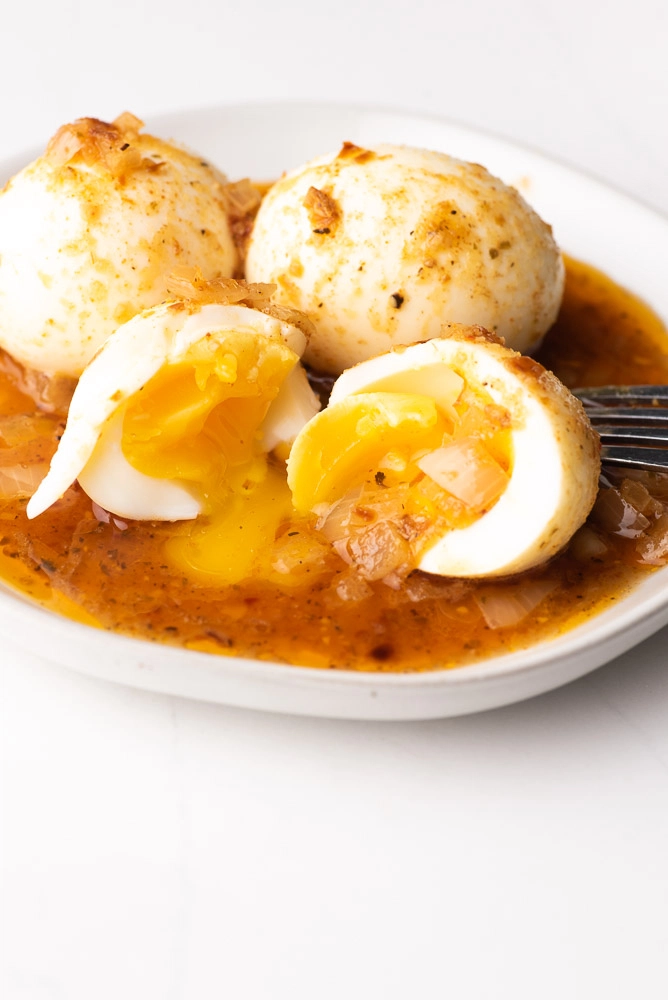 This recipe is play on traditional seafood boil. It uses the cajun spice blend that is traditional of seafood boil but instead of shrimp, crab, corn etc. it uses eggs.
I was very skeptical about trying the recipe but it really does work out.
Egg boil ingredients
This recipe uses boiled eggs. You can do them however you would like. I love my eggs a bit soft so I boiled them for about 8 minutes.
To make the seafood boil sauce you need the following.
1 stick of butter
chili flakes
onion powder
lemon pepper powder
garlic powder
Minced garlic
Chopped onion
fresh lemon
brown sugar
Splash of water
Other versions I saw, add hot sauce, paprika and oregano. I felt like mine had plenty of flavor and spice so I didn't add any extras but feel free to adjust to your liking.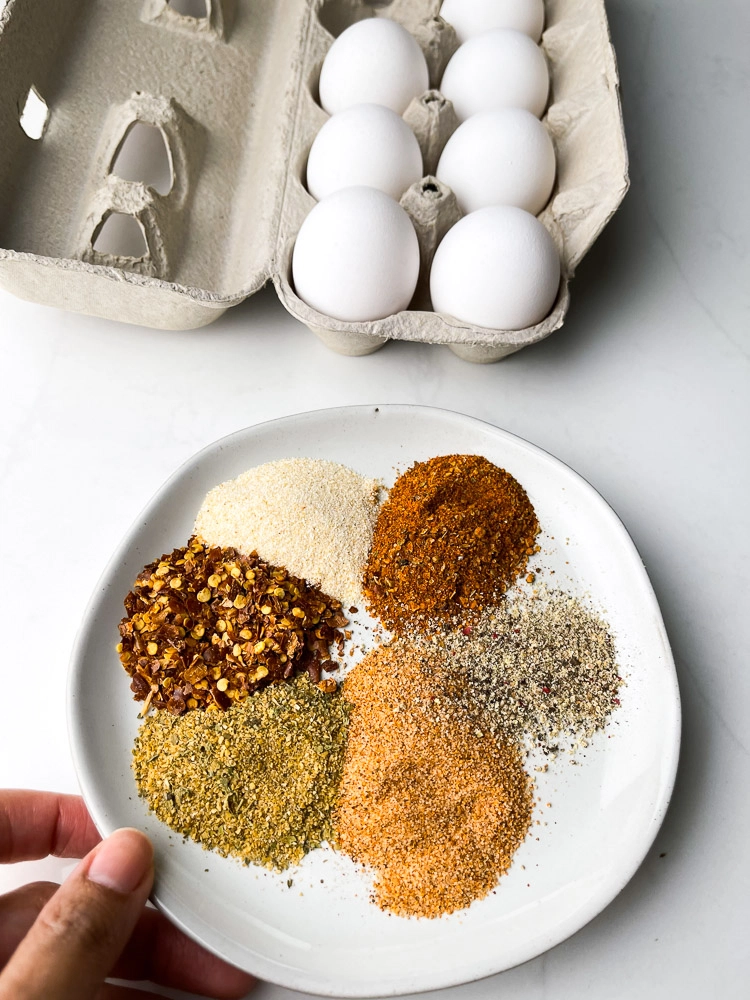 I started with the eggs, boiled them, transferred them to cold water with ice to peel them easily and set them aside while making the sauce.
First I cooked the onion until fragrant. Added garlic and then the spice blend. Cooked for about 2-3 minutes, added a bit of water and let it boil for 2-3 minutes.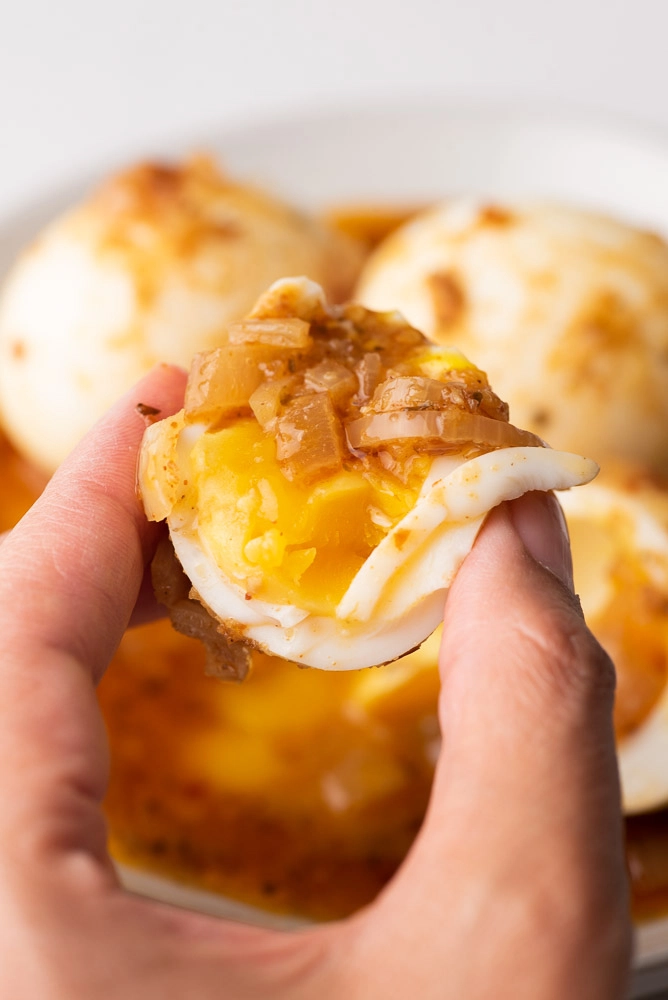 Egg boil TikTok
Ingredients
5

eggs

1

tablespoon

Tony's Original Creole Seasoning

1

tablespoon

Garlic Powder

1

tablespoon

Onion Powder

1

tablespoon

Lemon Pepper

1

tablespoon

Chili Flakes

1

cup

butter

2 sticks

pepper to taste
Instructions
Cook the eggs in boiling water for 8 minutes or longer if you want a firmer yolk

Cool the eggs in an ice bath and peel them

Melt the butter and add the chopped onion and cook until translucent

Add the garlic and sauté until fragrant

Add all the spices and cook for about 2 minutes

Add a splash of water and fresh squeezed lemon

Add the eggs to the sauce and serve