Alfajores are shortbread cookie sandwiches filled with Dulce de Leche. Originally from Argentina, they are very popular all over South America and now in the U.S.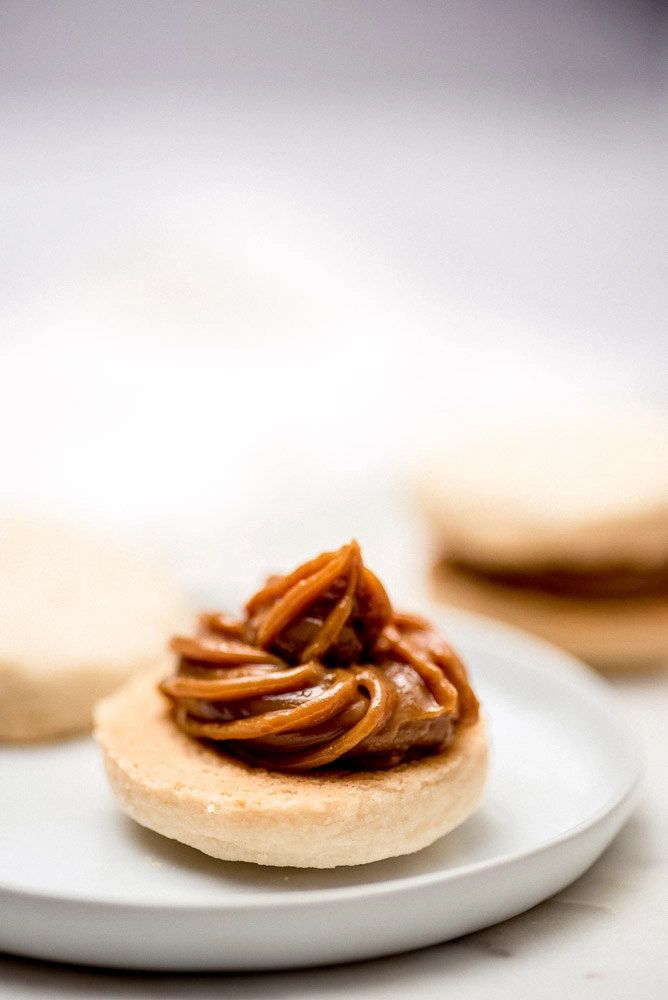 Argentinian Alfajores
What makes this cookie so special is the use of corn starch in the dough. This ingredients allows the dough to be extra tender and makes the cookies very delicate and crumbly.
Alfajores are typically filled with Dulce de Leche, which is one of my favorite desserts. You can find my easy recipe for Dulce de Leche here.
Some times Alfajores are dusted with powdered sugar, coated in chocolate (white or dark) or rolled in coconut flakes.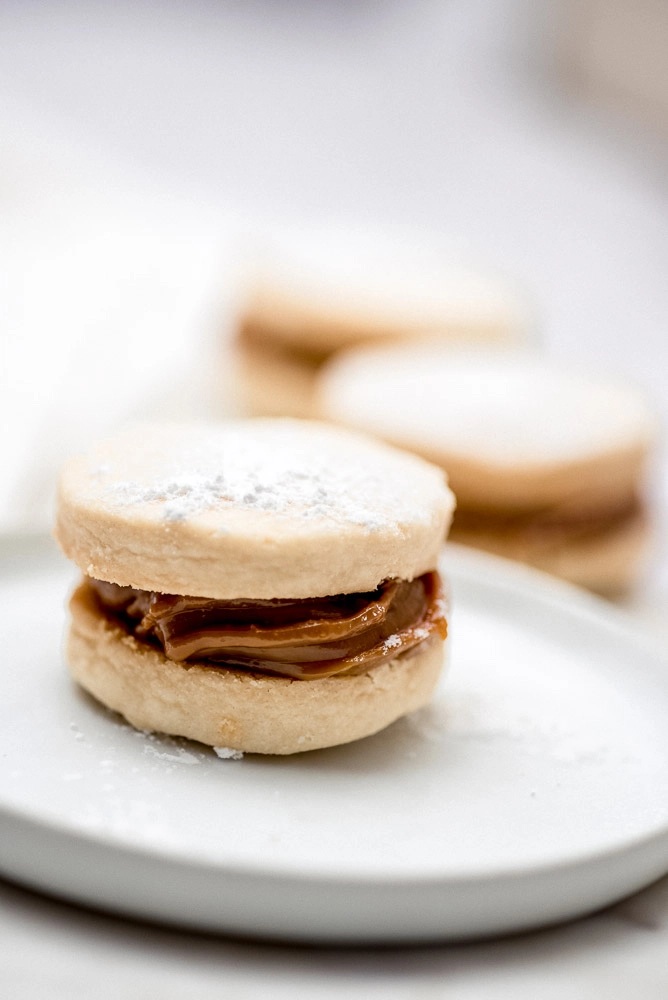 Alfajores are similar to shortbread cookies and linzer cookies, but the mouthfeel is very unique and makes these cookie sandwiches so delightful.
One particular characteristic about this recipe is that these cookies do not use eggs. They just basically use flour, cornstarch, sugar and butter.
How to fill Alfajores without breaking them
Alfajores are very delicate and I like to fill them with a pastry bag in order to avoid breaking them.
If you use a spatula or knife to spread the dulce de leche, you can easily break the cookie, so I highly recommend using a pastry bag with your dulce de leche filling.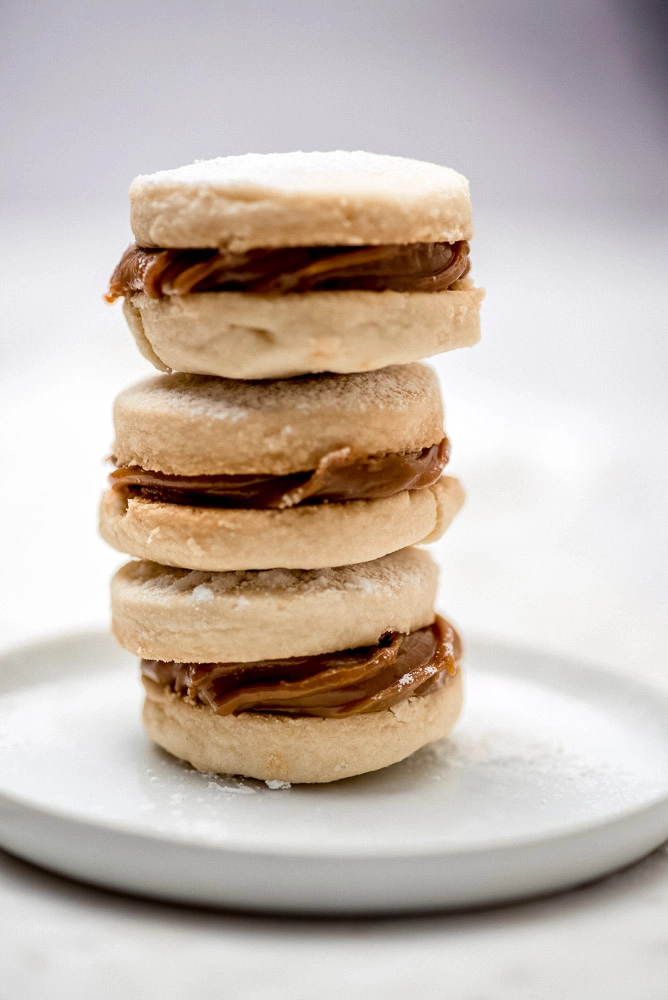 How to Store Alfajores
These cookies can be stored in the fridge, you can fill them up with the dulce de leche and save them in an airtight container.
They hold pretty well in the fridge for about a week.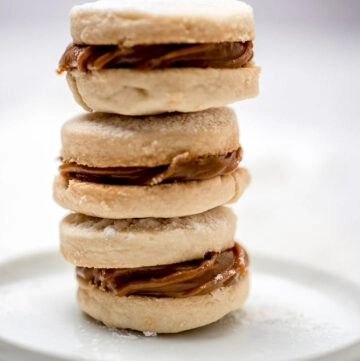 Argentinian Alfajores with Homemade Dulce de Leche
Alfajores are delicate cookie sandwiches filled with dulce de leche
Ingredients
250

grams

all purpose flour

120

grams

corn starch

30

grams

confectioner's sugar

250

grams

cold butter (cut into cubs)
Instructions
Pre heat oven to 350 Fahrenheit

Mix the flour, corn starch and sugar

add the diced butter and mix well until you form the dough

At first the mix will be dry and crumbly but keep working the dough until it's soft and uniform

Roll the dough about 1 inch thick

cut the cookies with a biscuit cutter

bake at 350 for 10 minutes

remove cookies from the oven and let them cool down completely before adding the dulce de leche

Once cooled down, add a layer of dulce de leche. I like to use a pipping bag for this to avoid pressing too hard on the cookie.

add the other cookie to form the sandwich and sprinkle with confectioner's sugar