A few months ago, I got invited to a Lobster tasting dinner at The Keg Steakhouse, one of my favorite date night spots.
Every year, they celebrate summer with a Lobster Summer series that lasts 9 weeks, from the July to Labor day.
They fly in live lobster from Nova Scotia to their restaurants 2 to 3 times per week for maximum freshness and offer a special menu where lobster is king.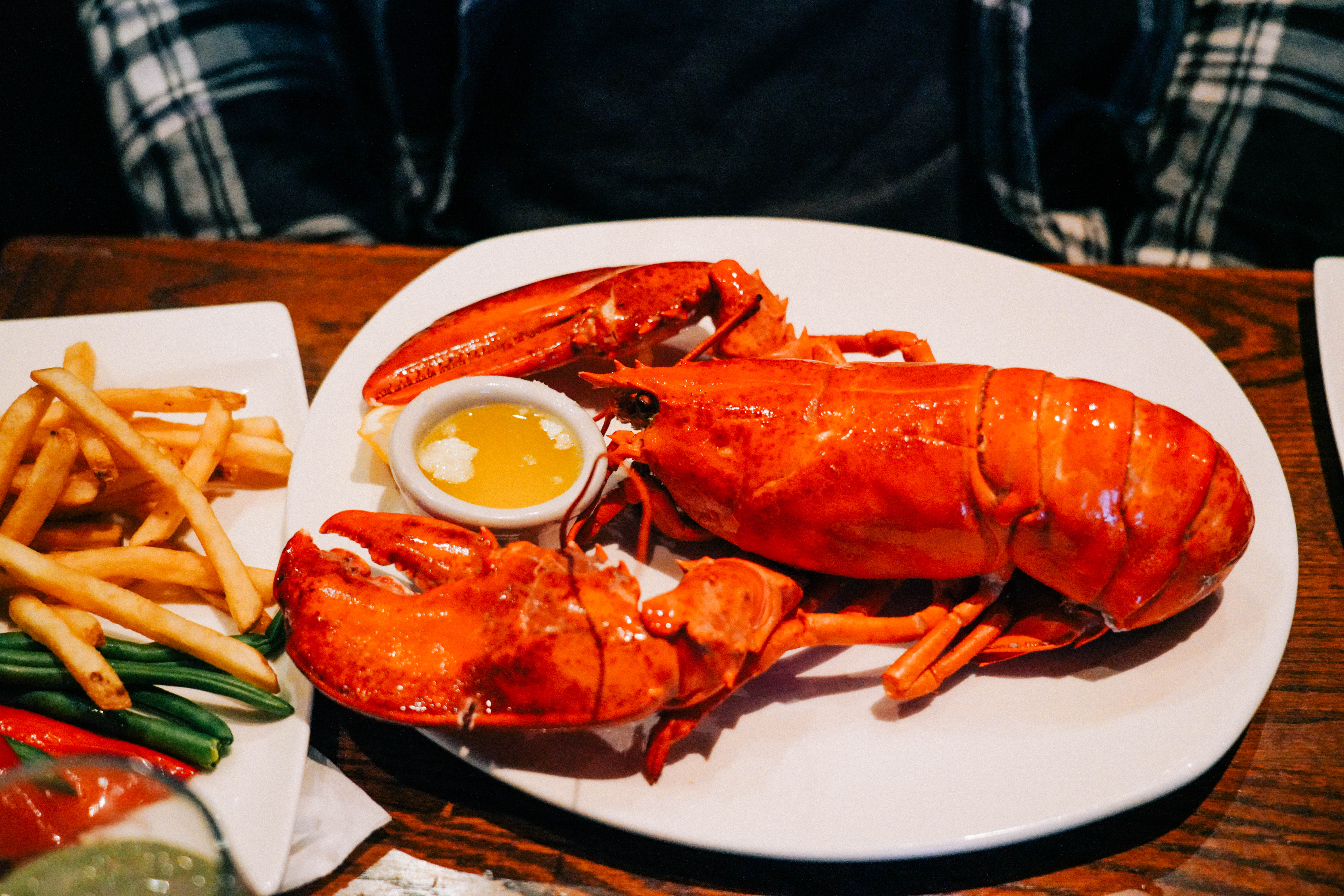 So when I got invited to this dinner, I had the option of ordering a full lobster that I will need to crack by myself. But at the time I had no idea how to eat lobster correctly and I didn't want to be embarrassed in front of a bunch of other bloggers. I passed and ordered steak and lobster tail (obviously already out of the shell).
But I couldn't get over the idea of cracking up my own lobster. It looked like a lot of fun and such a nice skill to have, I was determined to learn how to eat lobster right.
So I contacted The Keg Steakhouse and asked them to show me, in a private setting, how to properly eat lobster. They were on board with the idea and together, we created a video to show you how to eat lobster like a pro.
[youtube https://www.youtube.com/watch?v=Dea-CQ1JxGo&w=560&h=315]
Here are few tips that I learnt and that make eating lobster much easier:
Start with the tail, it's the biggest, meatiest part of the Lobster.
The trick to detach all the lobster carcass from the meat is the twist and pull technique. We explained it in detail on the video.
Do not leave anything un-cracked! The tiniest parts of the lobster such as the legs have some delicious tasting meat. Make sure you get all the meat.
Use the cracker tool that the restaurant provides. Some parts of the lobster can be spiny and the lobster cracker comes in really handy.
Take your time and enjoy the experience itself. Savor each part of the lobster, the meat in the tail has a different taste than the meat in the claws and legs.
Give yourself ample time to enjoy the experience. 45 minutes to 1 hour are recommended.
White wines pair beautifully with seafood. I had riesling with mine and it was delightful.
Don't throw away the leftovers, take them home to make a lobster bisque, lobster rolls or an egg frittata.
Special thanks to The Keg Steakhouse Arizona and all the team who generously took the time and resources to make this video happen. I can't wait for next year's Lobster Summer to show off my lobster cracking skills.