I get massages as often as I can, I'm a firm believer in the power of touch for healing and relaxation. Spa days are probably my most favorite birthday present or mother's day gift.
At least once a year I get together with a group of friends to enjoy a spa day. It's around Valentine's Day and it's always a day I look forward to.
Among all the spas we visited in the Valley, The Phoenician Spa is my top favorite at the moment.
The Amenities
The newly renovated space is breathtaking, with three floors dedicated to wellness and the most beautiful view of Camelback Mountain.
The first level of the spa includes the wet room featuring sauna, steam room, a spacious hot tub and changing rooms.
There is also a lower level that offers a lounge area perfect to relax before your treatment, perfect to have some quiet time and get ready to get pampered.
At The Phoenician Spa you'll find a state-of-the-art gym, a salon and a rooftop pool with the most striking views of the hotel and Camelback Mountain, the perfect desert backdrop.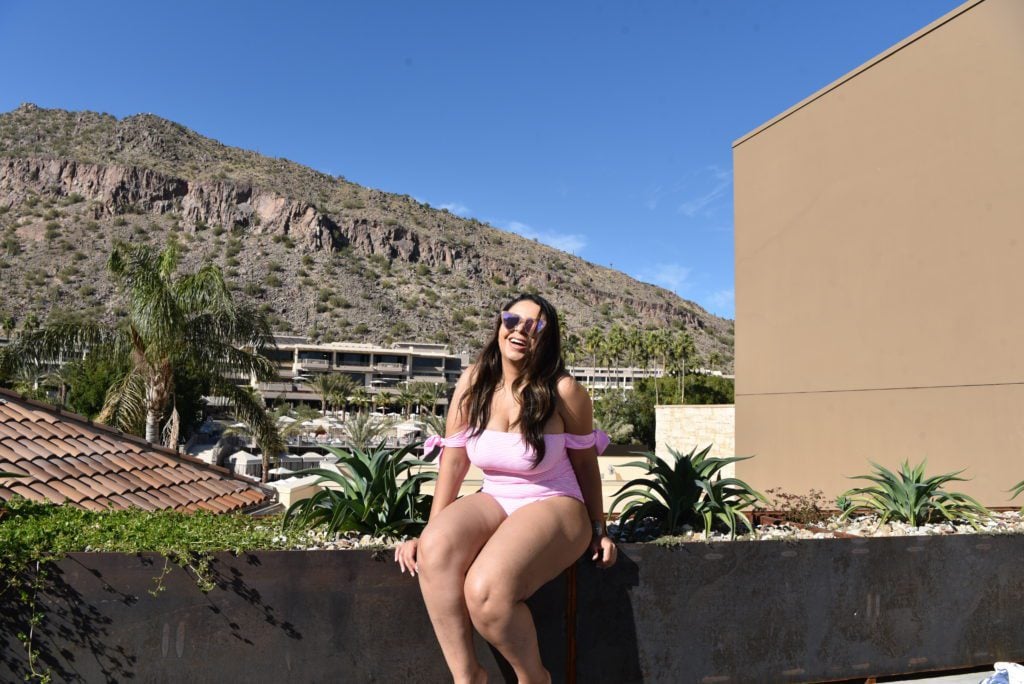 The Spa Services
The spa menu has something for everyone, from a traditional massage to mud wraps to Ayurvedic rituals! I had the Mineral Salt Glow treatment and it's to date one of the best spa treatments I have ever had.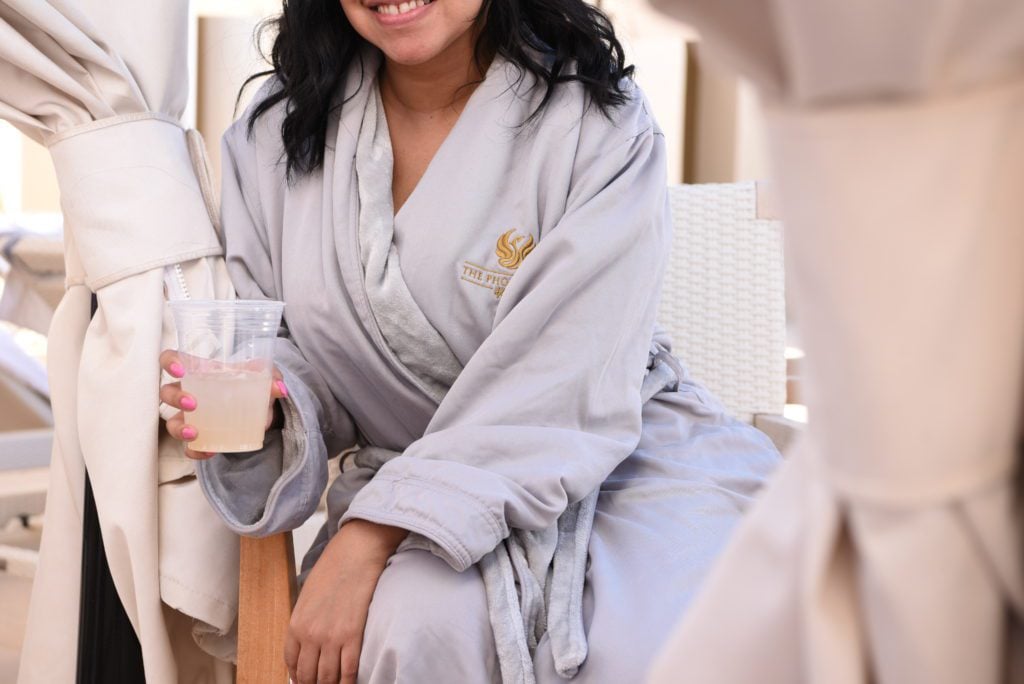 The message starts with choosing an essential oil of your preference to infuse the mineral salt that will be used to exfoliate the body providing a great aromatherapy experience. My sin felt amazing after this treatment and I highly recommend it.
You can also choose a hand/feet treatment or a facial if you are not in the mood for a massage, you will leave feeling renewed and refreshed either way.
The Food at the Phoenician Spa
My friends and I had lunch catered after our spa treatments and it was absolutely delicious!
Mediterranean food that included fresh veggies, salsas, dips, ceviche. It was the perfect way to end a day of relaxation and wellness.
This is hands-down the best food I've had at a Spa, usually in an effort to make it healthy, most spa food is very bland but at the Phoenician, they nailed it with their food.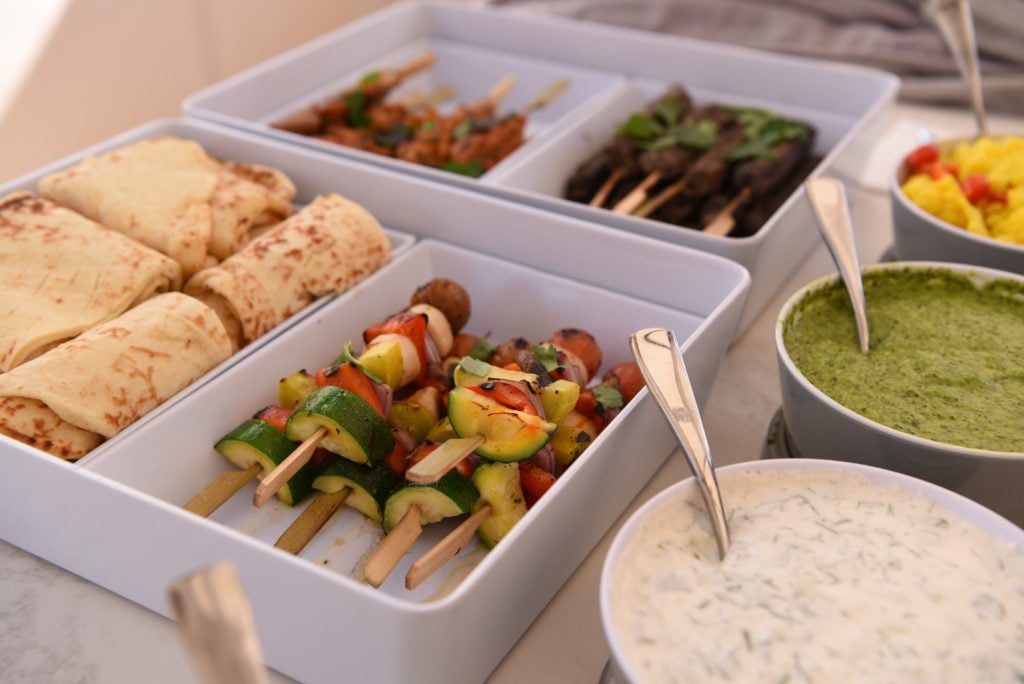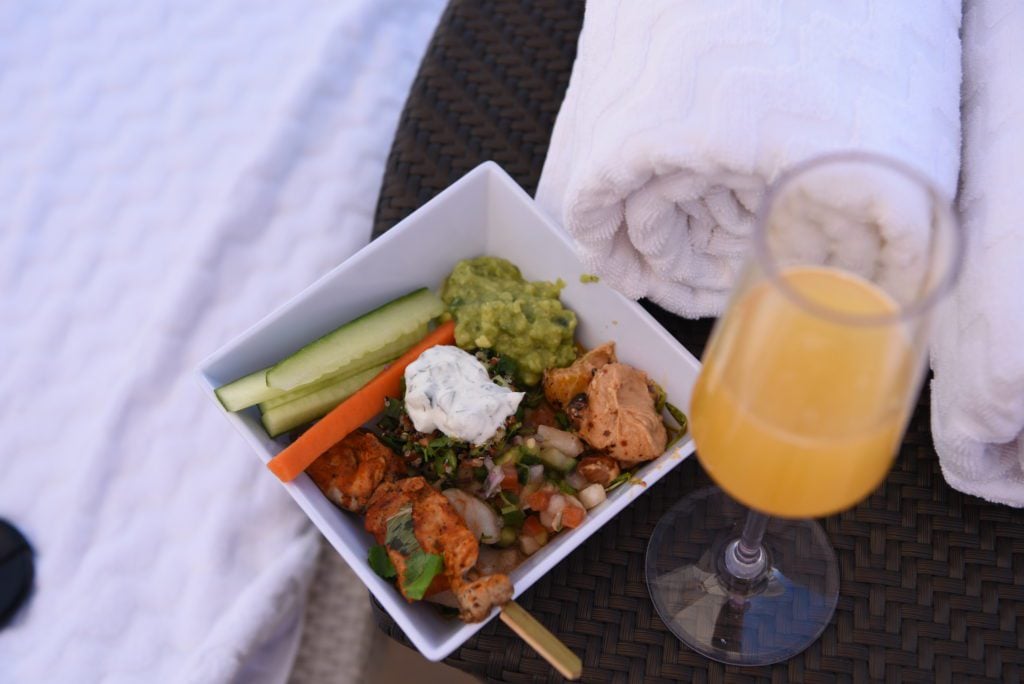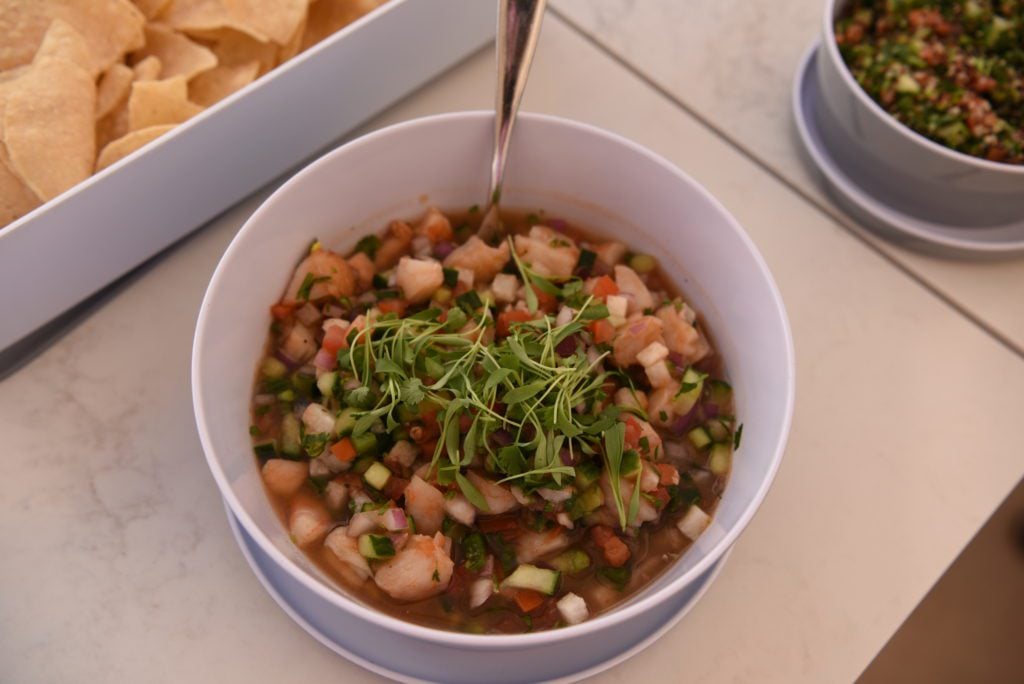 If you are looking for a summer getaway or just to treat yourself to an amazing spa experience, I highly recommend The Phoenician Spa as a wellness destination. I personally can't wait to go back!