My family recently had the chance to take the super spacious Mitsubishi Outlander for a test drive, and I want to tell you all about it!
First off, we would definitely consider purchasing this vehicle for our expanding family. Thanks to third row seating, it comfortably seats seven people. That's plenty of space for bulky car seats, carpools, sports equipment, musical instruments, coolers, and giving siblings their own elbow room. And it's a great vehicle for family road trips. (Priced under $30,000, it's a great value for a family budget, too. Many comparable SUV's can't beat it.)

You might expect a big vehicle like this to be terrible on gas, but surprisingly, it gets 25 mpg city and 30 mpg highway!
My absolute favorite feature is the multi-view camera system. It's so much more than a back-up camera. It uses multiple cameras around the vehicle to create a composite, bird's-eye view of the vehicle. A wide-angle view still shows what's directly behind you, too. I kept wanting to use it, by habit, when I returned to my old vehicle after the test drive!

Another high-tech feature is the Adaptive Cruise Control, which uses radar to judge distances between you and the vehicle ahead. If the car moves out of your lane or goes beyond your set speed, the system will resume your set speed.
For highway driving on those long road trips, the high beams automatically adjust based on the surrounding light. No need to switch back and forth!
Because Mitsubishi is serious about safety, the optional Forward Collision Mitigation system uses both laser radar and camera technology to determine if the driver is about to hit someone or something. If so, it warns the driver and automatically applies moderate to emergency braking to reduce the severity of or prevent a collision. The Rear Cross Traffic Alert system lets the driver know if a vehicle is approaching from the side while he or she is backing up. The Blind Spot Warning and Lane Change Assist features alert the driver when a vehicle is approaching the blind spot. Finally, the Lane Departure Warning system uses an onboard camera to watch lane position in front of the vehicle audibly and visually, alerting the driver if it detects the vehicle leaving its lane unintentionally.
Because I know I'm going to have a student driver on my hands one day, these are all features I can really get behind. Imagine the peace of mind you'd have handing over your keys to your new driver if these safety systems were in place.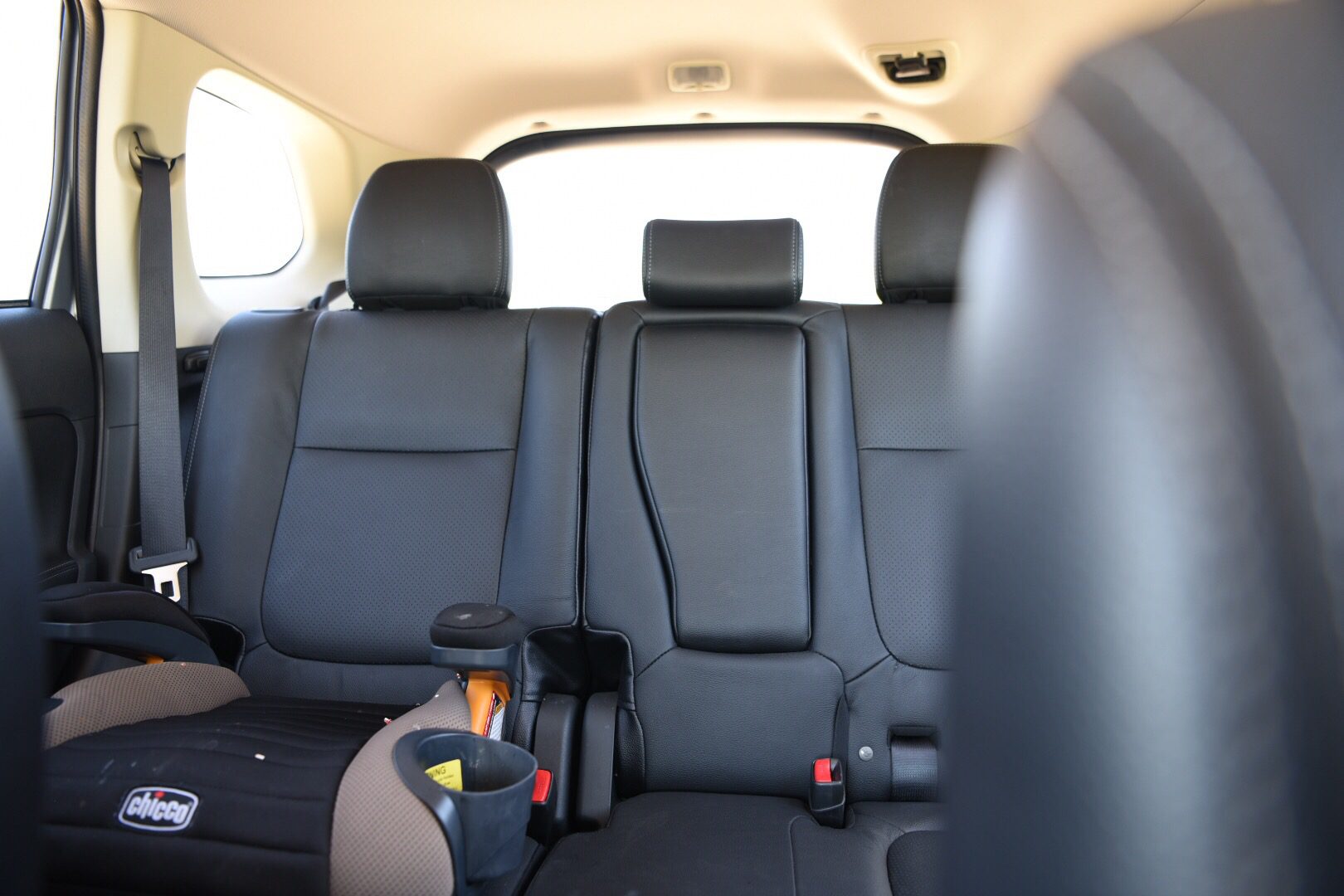 Mitsubishi stands behind their product with a 10-year/100,000 mile Powertrain Limited Warranty, so you won't have to worry about breaking down unexpectedly.