A place where relaxation meets family fun, JW Marriott Starr Pass in Tucson is a perfect place for adults and kids. Located in the heart of Tucson Mountain Park, overlooking the city and nestled in Saguaro filled slopes, every single view of this hotel is spectacular.
Upon our arrival, the staff greeted us, quickly helped us with our luggage and provided cold water to cool down. This time of the year, temperatures is Tucson stay in the triple digits for the most part.
One the perks of being Marriott Rewards members was an upgrade to a room with a gorgeous view, extra high-speed internet, and a late checkout.
Rooms
The rooms feature comfortable, earthy, warm tones combined with modern and luxury elements throughout the entire property. The view from our room made quite an impression; from our balcony, we could see the resort's grand pool, a segment of the green and beautiful golf course and a peek to the city of Tucson. The beds, sheets, and pillows are of superior quality; the sheets are silky and smooth to the touch, the pillows are fluffy, and the mattress is just perfect; not too soft not hard.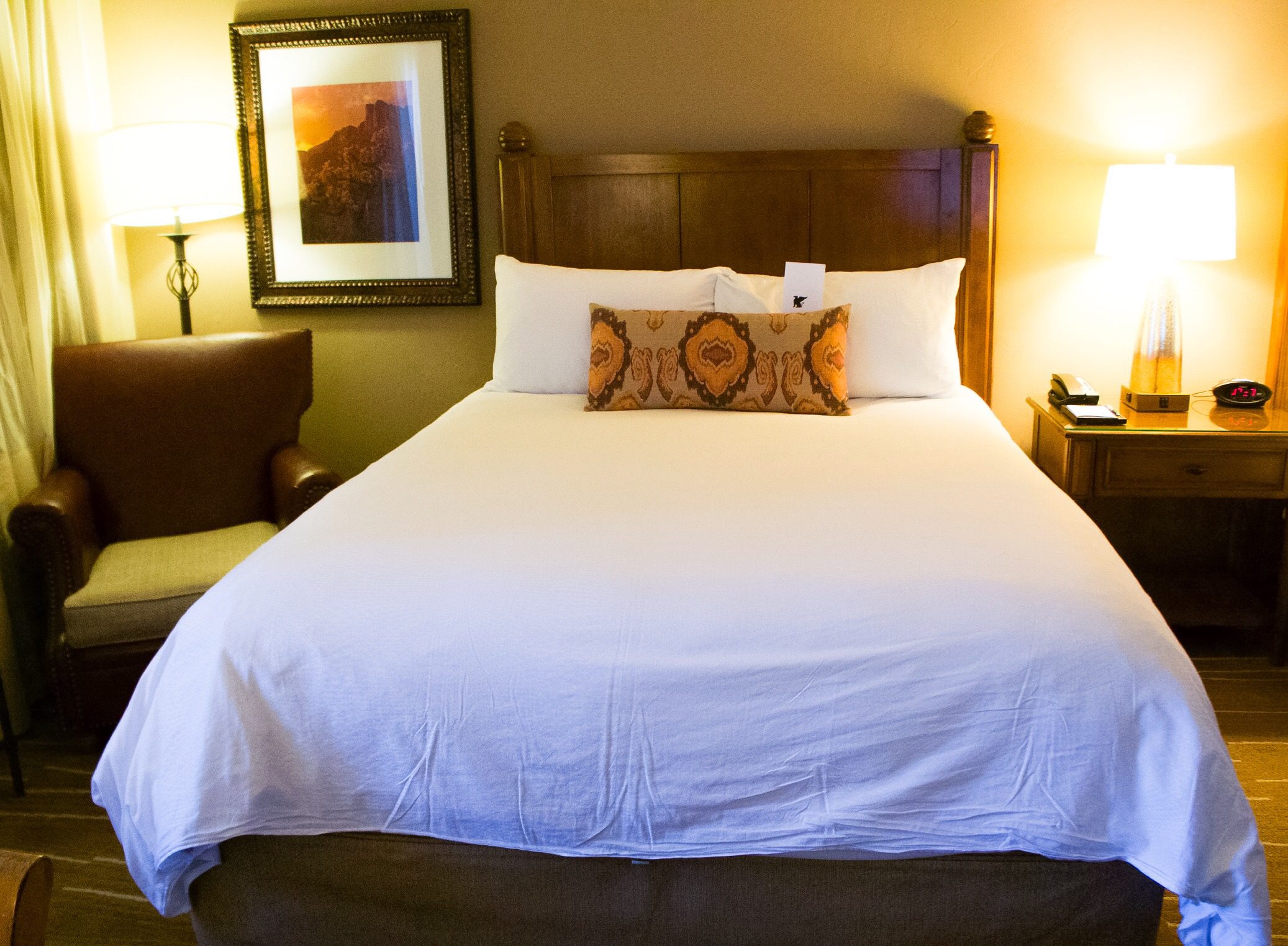 Pools
While I spent a good deal of this trip eating tasty Mexican food, the rest of my family was having a blast at the pool. The JW Marriott Starr Pass features a lazy river, splash pad, pool slide, adults and kid's pool. One of our favorites was the lazy river; you can grab an inner tube and float away. It is important to wear enough sunscreen and ideally a sun-proof shirt because there is not a lot of shade areas.
We also recommend you arrive early in the morning, that way you can secure seats close to the pool. They also offer cabanas that feature very comfortable seats and air conditioner.
Food
The JW Marriott Starr Pass offers an excellent selection of restaurants that include American, Mediterranean, Southwestern and Mexican cuisine. During our stay, we had the opportunity to dine at Salud (Mexican) which in Spanish means "Cheers." Located in an indoor-outdoor setup overlooking the city of Tucson. Every night, at the Salud terrace, one of the master tequiliers guides the traditional Tequila Toast and shares the legend behind the Mexican saying "Arriba, Abajo, Al Centro, y Adentro." It is a tradition that guests really enjoy.
As one of the events of Tucson23, we enjoyed a Mexican brunch at Signature Grill. It was one of my favorite meals of our entire visit. I love trying a variety of dishes and being able to get as little or as much as I want. The highlights of our brunch were the beef tamales, the red salsa chilaquiles, and the decadent pastry selection. The drinks were great; we enjoyed several mojitos, pinas coladas, and sangrias.
Golf
On Sunday morning and regardless of the heat advisory, I believe it was 116 Fahrenheit, my husband went for a round of golf. During his game, lots of deer were cruising the green which made for an entertaining round of golf.
The shape of the green was fantastic, and the views from every angle were breathtaking. Again sunscreen and appropriate gear are highly recommended, my husband was a "Good Samaritan" to a fellow player who wore no sunscreen at all, ouch!
Kids Activities
The hotel is one of the most kid-friendly hotels we have been to, that is one big plus for us! Kid guided activities are held throughout the day around the pool; they include water games and contests. If for some reason you need some "Me" time, the Kids Club is open for drop-in childcare.
We took our son to the Kids Club while I was having a massage and my husband was playing golf. He absolutely loved the games and crafts and wanted to stay there longer. The Kids Club drop-in rates vary depending on a how many hours the kids stay.
Hiking
One of the activities you can't miss out while staying at JW Marriott Starr Pass is the daily morning hike. It is great for all ages and fitness conditions; it is about a 1 hour round trip hike with a stunning view of the Saguaro dessert. Our hiking guide was very knowledgeable about the flora and landscape, and it was an interesting learning experience. I highly recommend this activity as a great way yo start your day.
Spa
I have become a regular spa visitor. I try to get a massage as often as I can, and the experience at Hashani was a very relaxing one.  The Spa offers three floors dedicated to wellness; it features a well-equipped gym, a dance/yoga studio, a salon, a women's lounge, men's lounge and private Spa pool.
The women's lounge offered a sauna and a Turkish bathroom, perfect for relaxing before my massage. It really helped with the bit of soreness I had from hiking the day before and all the walking I did during Tucson23.