How to plan the perfect Sedona Escape
This past weekend we escaped the Phoenix to enjoy the beautiful sights of Sedona. It was the second time we spend the weekend there and probably the most fun time of all the ones we have visited.
Our Sedona weekend adventure started by visiting the local Whole Foods store to grab some snacks and jam pack our picnic basket.Grocery shopping for our picnic was one of my favorite things to do; we sampled a few artisan pieces of cheese and chose Spanish Manchego and Brie to pair with grapes, strawberries, and almonds. Whole Foods has a great array of pre-made foods that make your picnic planning a breeze; their sandwich section had a wide selection of fresh, made-to-order, gourmet sub to choose from, we picked their Turkey club sandwiches to bring with us to our picnic. Best decision ever!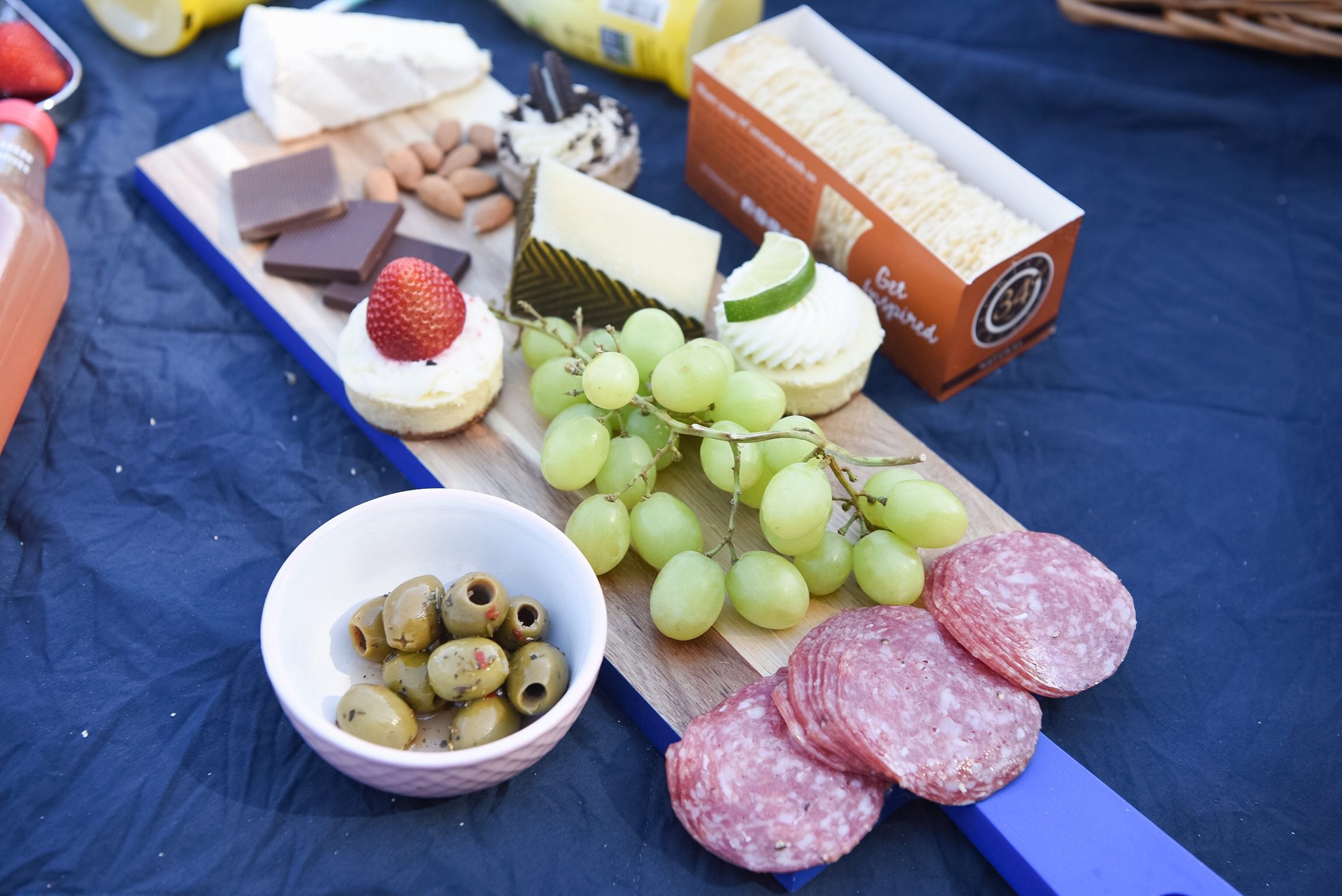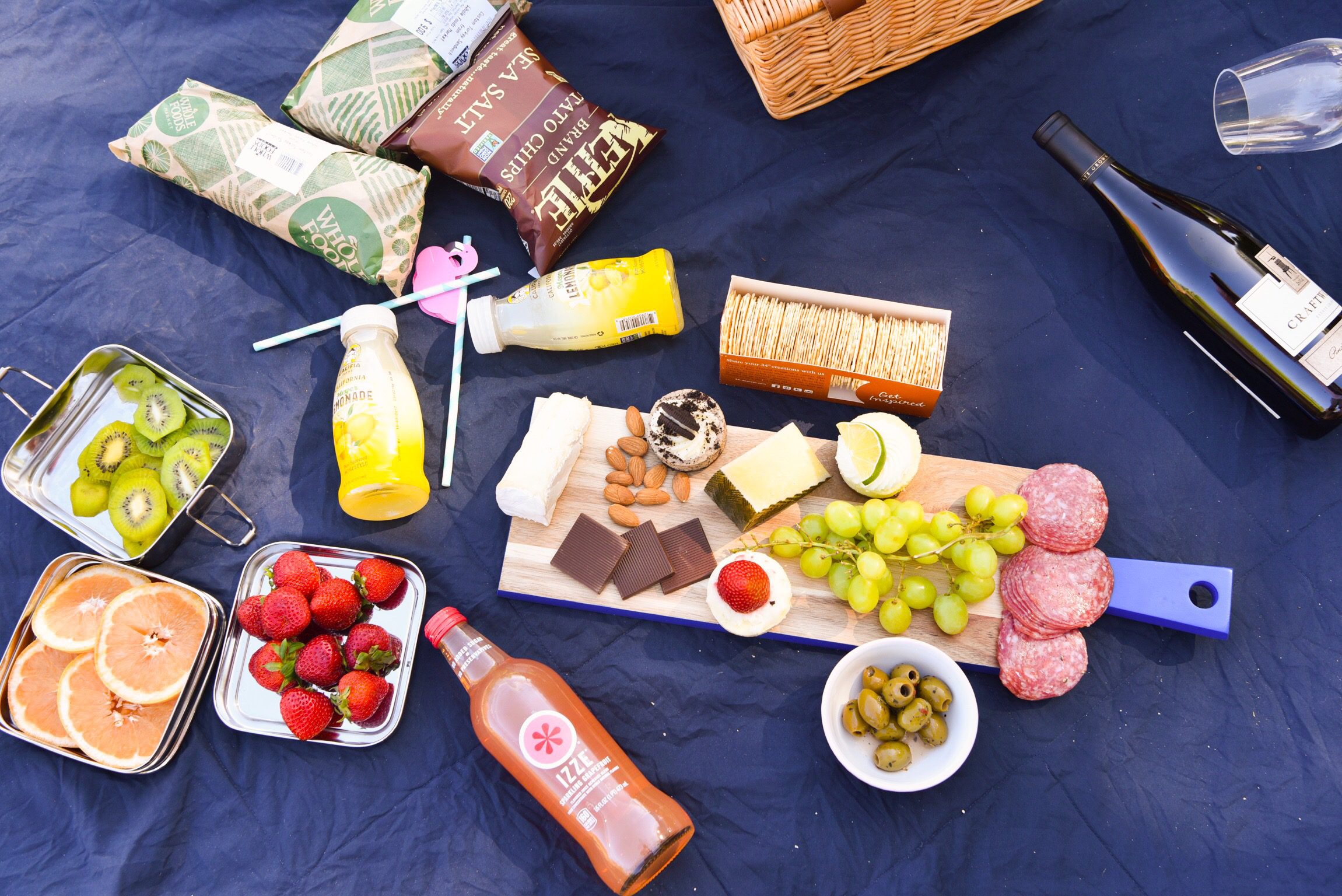 After picking up our picnic essentials, we headed to Crescent Moon which offers stunning views, and it is a perfect spot for swimming, walking along side the creek under mostly shaded areas and a picture-perfect picnic setting.
If you are planning on heading to Sedona and doing any water activities, you need to use appropriate shoes, otherwise is almost impossible to go in the creek; there are tons of slippery rocks, some areas are very muddy, and it is better to protect your feet. We got our  Water shoes
 before our trip, and I wouldn't have gone in the water without them, they were seriously life savers!
After spending a few hours in the water, we headed back to our hotel. We stayed at Sedona Rouge, which is conveniently located on the outskirts of Sedona; far from the downtown crowd, but close to restaurants, convenience stores, and supermarkets, we loved that it was walking distance to Whole Foods.
Our Stay
The Sedona Rouge Hotel offers stunning views of the Sedona Red Rocks, it a quaint, cozy hotel inspired by the beauty of the Mediterranean.
The Spanish influence is present from the names of each type of room to the decor and design details. The intermix of classic Meditarrean style with modern touches, make of the Sedona Rouge one of kind.

We were impressed with the modern decor in our room, the attention to detail and the beautiful design touches that were present throughout; gold water fixtures were one of those details that made me fall in love with our room.
One of our favorite features in the Almeria room we stayed at,  was the gas fireplace; we enjoyed a bottle of wine appreciating the beauty of our room in dim light with the fireplace on.
Having a microwave, coffee maker and mini fridge in the room, was also very convenient.
The hotel offers 103 guest rooms, 4 junior suites, and 5 spa suites. It is a pet-friendly hotel, perfect for the entire family.
The outside patio had a generous grass area, perfect for kids to play while adults enjoy a firepit and the picturesque view of the Red Rocks.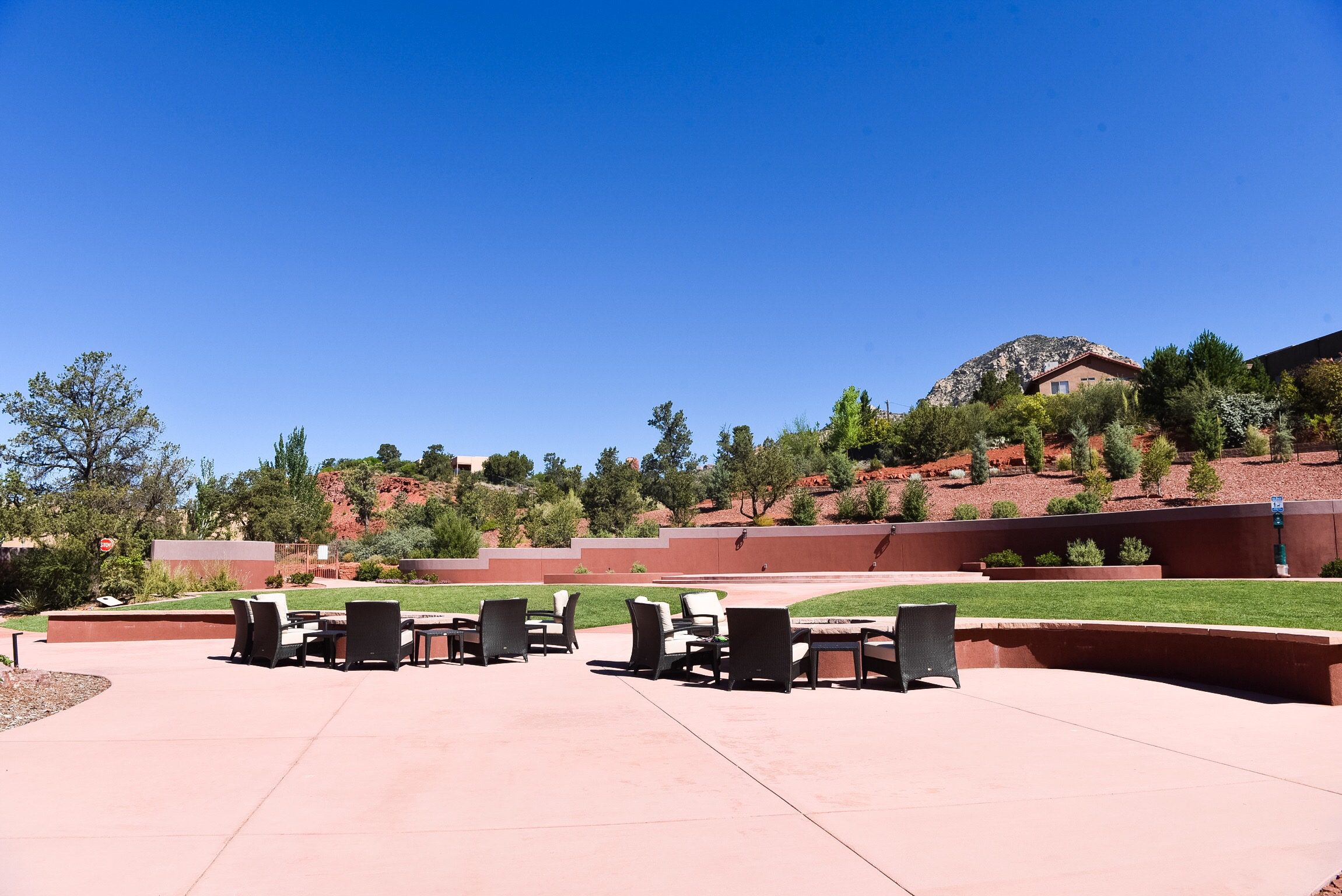 on Sunday morning, we slept in and decided to order room service for breakfast. We thought that it would take a long time since we did not schedule it the night before, as most hotels require. To our surprise, we were enjoying breakfast within 15 minutes! We gave the Sedona Rouge number one place for fastest room service to date.
We highly recommend spending the night in Sedona after hiking or any outdoor activities and the Sedona Rouge is a perfect place to relax and unwind after a day packed with fun.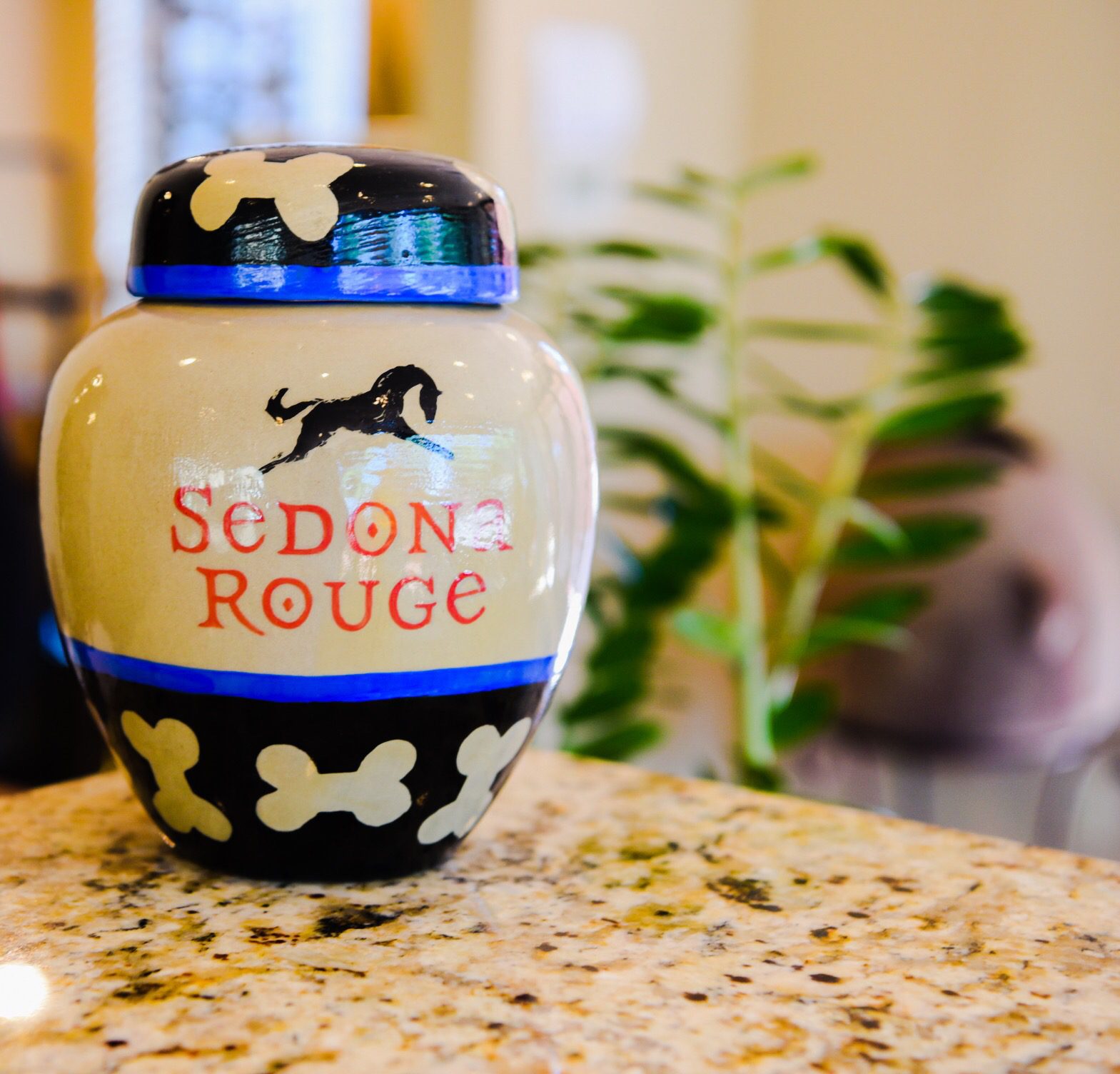 Disclaimer: we were provided a complimentary stay at Sedona Rouge to facilitate this write up. Whole Foods provided TastyAZ a gift card to purchase product. All opinions are our own.