Talavera is the main restaurant at the Four Seasons Scottsdale resort. Nestled in the beautiful boulder mountains of Scottsdale, this contemporary Latin-Inspired, Spanish-focused Steakhouse, is a perfect spot to enjoy the beautiful Arizona sunsets.
Since their reopening, Talavera has narrowed its focus on traditional Latin ingredients and Spanish delicacies like Paella and Jamon Iberico.
We visited a few weeks ago and had the opportunity to taste the best of their menu and drinks. Here are some of our favorite dishes and libations.
The Drinks
Talavera focuses on Spanish drinks. In recent years, Gin gained popularity in Spain with dedicated Gin bars and Talavera is bringing that trend to Arizona is a drink menu where Gin is the star.
One of our favorite drinks we tried was this Passion Fruit and Pineapple Gin cocktail. They have an extensive list of Gin and botanical to make delicious concoctions.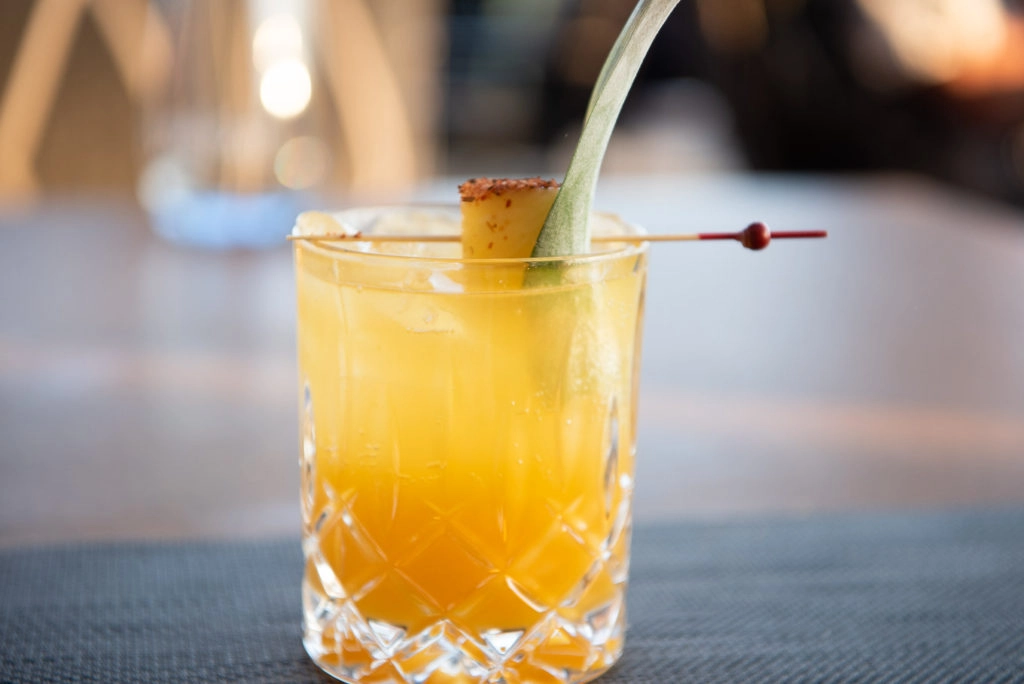 The Food
Appetizers (Tapas)
Eating at Talavera is an experiences for the senses. You can start your culinary journey with their tapas style appetizers. We love to start with their Lobster Tostadas with aji Amarillo (Peruvian yellow hot pepper), but you can't go wrong with a traditional Pan con Tomate (bread and tomato) appetizer.
We also love to add some side dishes as appetizers. We tried the patatas bravas and the esquites (Creamy Mexican Street Corn).
The appetizers alone are enough to fill you up but pace yourself and save room for the main dishes. The food is spectacular whether you decide to eat steak or seafood. We tried the filet, the octopus and the Spanish pork.
Main Dishes
We started with the Pulpo a la Plancha (Griled Octopus). By far the best we have ever had! It was perfectly tender and not chewy at all. It was perfectly charred and the flavor from the mojo was excellent.
Next we tried the 8 oz. C.A.B filet, a tender piece of steak with black garlic encrusted in Manchego cheese with an onion thyme jam.
Of course you can't visit a Spanish restaurant and not eat Paella! The Talavera Paella is a classic seafood and meat dish showcasing Spanish chorizo, tender chicken thighs, juicy pork belly, lobster, prawns, clams and mussels in a bright saffron rice bed. One dish is enough for two people specially if you plan on enjoying some tapas before hand.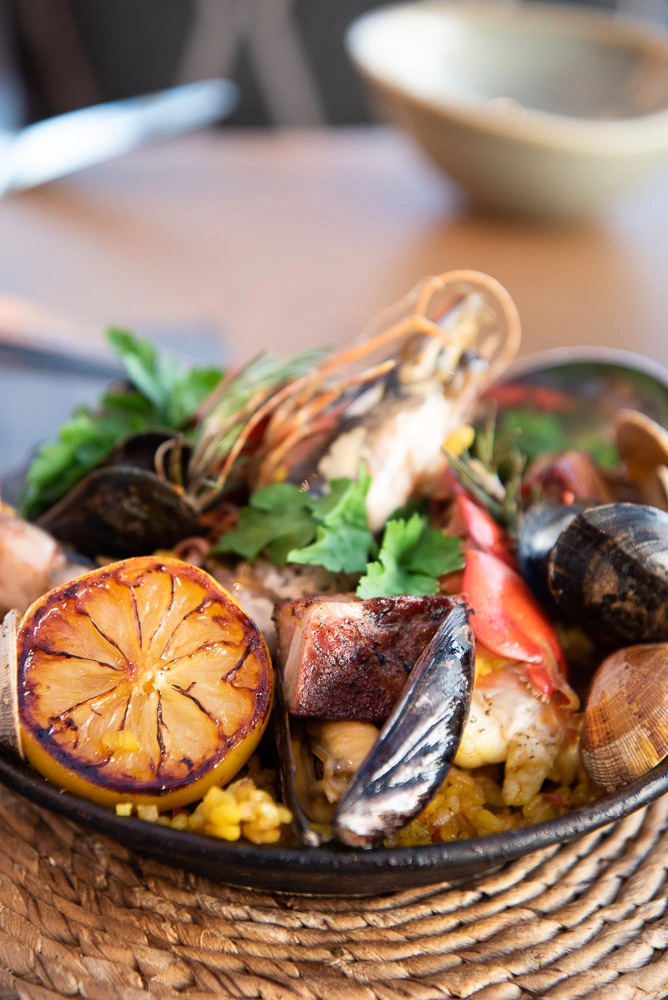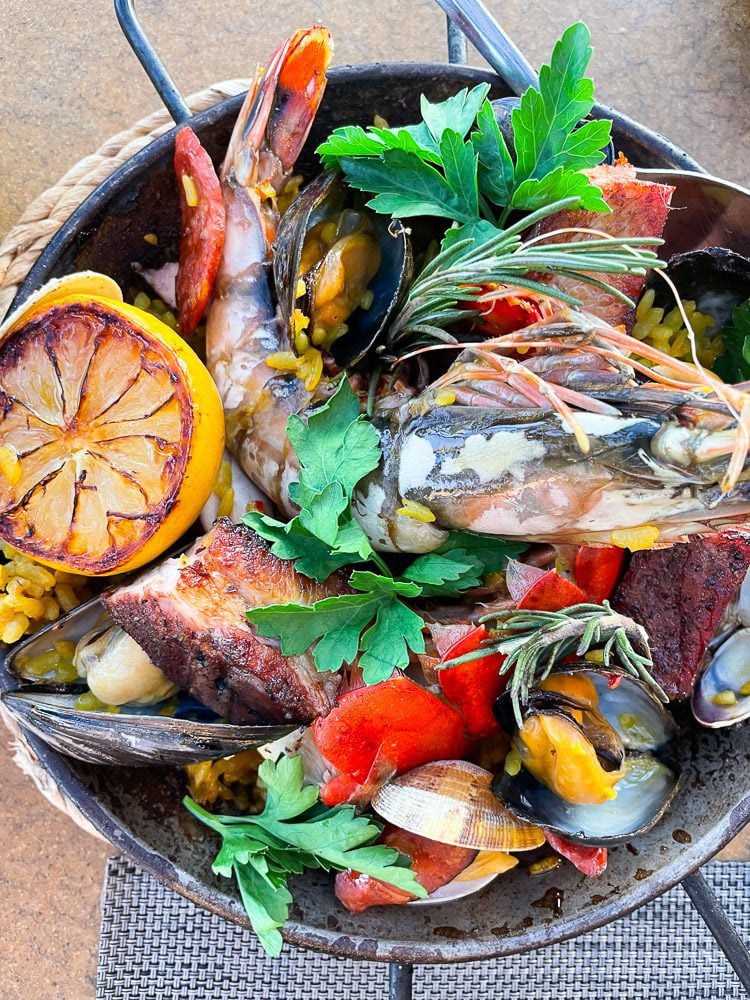 We also enjoyed the Secreto Iberico, a dish made with Bellota pork (native to Spain) in a bed of mole negro. It's such a treat because the Bellota (acorn) pigs are free range animals that feed on acorns, therefore their name. Their meat is ultra tender and with a unique flavor profile.
As always, I saved room for dessert and not one but three! You can't go wrong with any of them, even the most simple one is amazing; a bowl of fruit and yogurt with granola and local honey was just amazing.
I ordered the churros and if you know how much I love churros, you will follow my advise to order these when you visit. These are one of the best churros I had lately.
If you want to cool down, order the San Sebastian Cheesecake with berry compote. It's luscious, creamy and delicious.
We can't wait to visit Talavera again. From the views, to the service and of course, the food, everything was flawless. If you have a special occasion to celebrate, I highly recommend Talavera, it will be an unforgettable experience whether you are celebrating an anniversary, a birthday or if you just want to treat yourself to an amazing meal.