When you are looking for an easy dinner, this Trader Joe's Orange Chicken is one of my go-to's. I love to make it in the Air Fryer because it's super simple and it turns out delicious.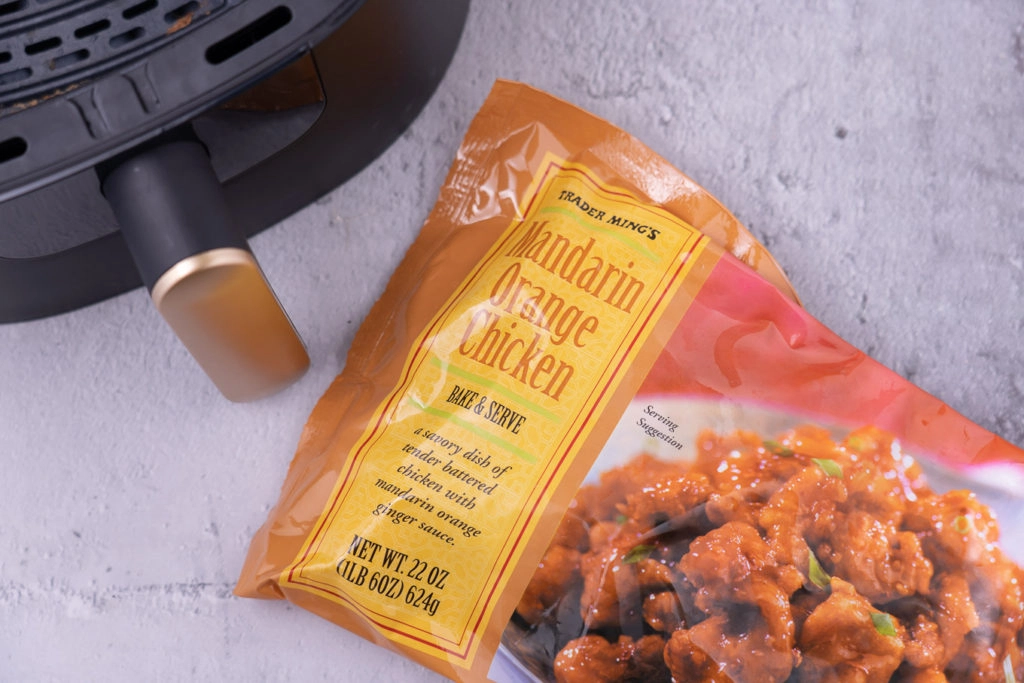 This Trader Joe's easy dinner includes the breaded pieces of chicken and two packets of orange sauce. I think there is plenty of sauce and the chicken is pretty good and comparable to take out.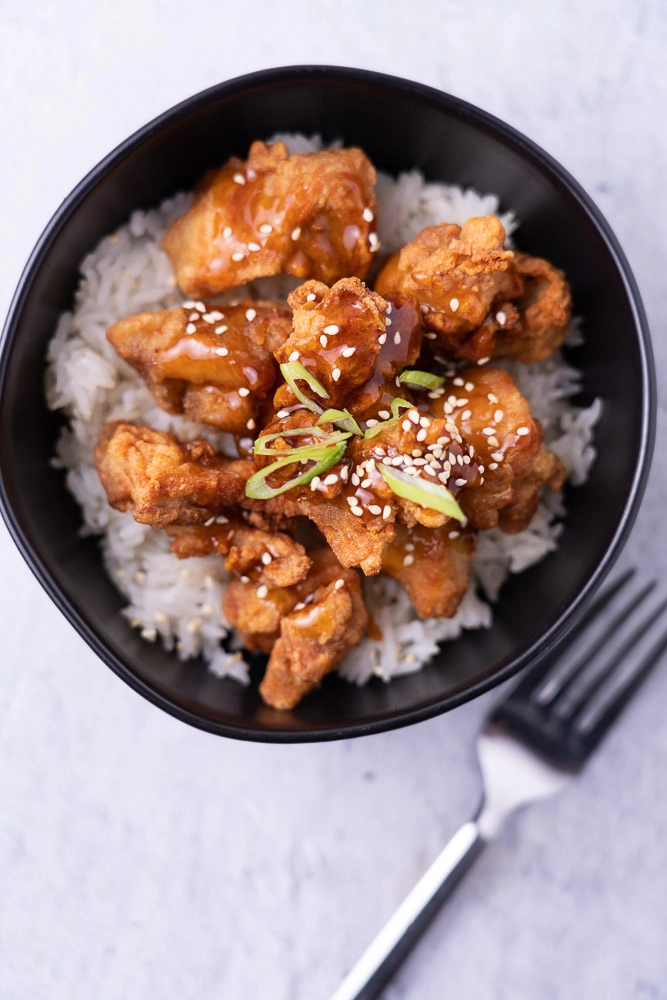 This chicken is one of my favorite frozen items from Trader Joe's, it has became a staple in our house and it really helps to put dinner at the table in a pinch.
Why use the air fryer?
The package suggest 2 methods of cooking, the stove top and the oven. It requires to pre heat the oven at 400 degrees and since it's summer time, I prefer to use the air fryer.
The stove top works just as well but requires more attention to make sure you don't over heat or under heat the chicken, nothing worse than bitting into a cold chicken piece.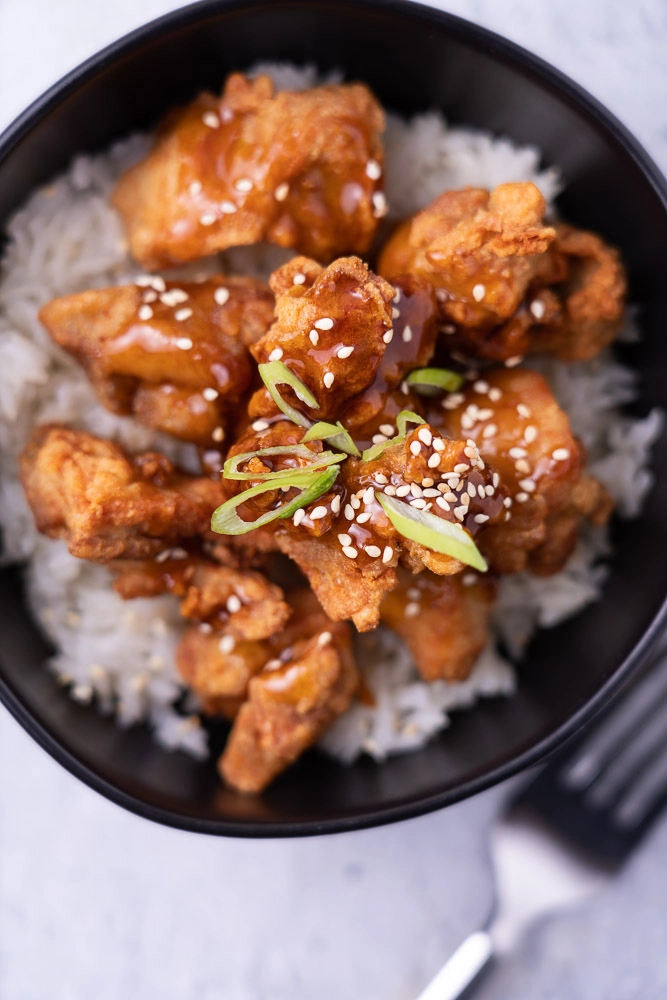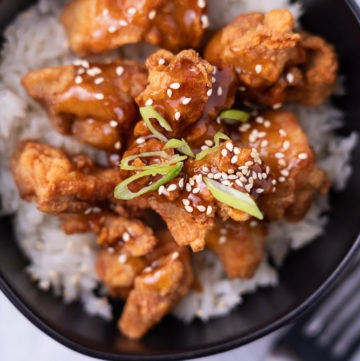 Trader Joe's Orange Chicken Air Fryer
Ingredients
1

Trader Joe's Orange Chicken Air Fryer

1

teaspoon

sesame seeds

1

scallion
Instructions
Add the chicken pieces to the air fryer and cook at 400 Farenheit for 10 minutes

In a microwave safe bowl add the sauce packets and warm the sauce for 1 minute, add 30 seconds more if you want it warmer

Remove the chicken from the air fryer and toss it in the orange sauce

Serve with rice and garnish with sesame seeds and scallions
Notes
The package says there are 5 servings in it, I think it serves 3 people rather than 5 😉
Nutrition
Serving:
1
cup
Calories:
320
kcal
Carbohydrates:
24
g
Protein:
21
g
Fat:
16
g