The Westin Kierland is the perfect spot to discover and enjoy true local Arizona food, wines and beers. At Nellie Cashman's Monday Club Cafe, one of the resort's restaurants, guests from out of town and locals can enjoy a true Arizona's flavors in a one of a kind food experience.
Arizona's traditional food
It is complex to try to track down the history of Arizona's food, The Westin Kierland offers a great menu inspired by the flavors and aromas of the desert, with locally sourced ingredients and a variety of local wines and beers, it is definitely the place to take your out of town visitors and enjoy the riches of Arizona's cuisine.
Recently I had the opportunity to visit Nellie Cashman's Monday Club Cafe and enjoy a taste of their fabulous dishes and tasty drinks. You will be impressed with the variety of  ingredients and the well-paired combinations of ingredients and cooking techniques.
Trout, beef, chiles and corn are just a few of the staple ingredients that executive chef Chris Masco has put together to provide a truly interesting food experience.
The Drinks
Matt Allen is the cocktail specialist at The Westin Kierland. Every single cocktail you sip at the resort has been tested and approved by Matt. At Nellie's, he has created a variety of handcrafted cocktails, aged in-house with local bourbon and other spirits. Each batch of cocktails is made fresh, in small 5 liter barrels to conserve the purity and quality of the ingredients. I tried the bitter truth and the fish bowl, the latter being my favorite, loved the combination of berries and citrus, it was a refreshing and balanced.
The Food
Chefs Chris Masco and Zach Bocker, worked hand in hand to create the mouthwatering menu that the restaurant has to offer. Sourcing ingredients locally, especially beef, was not an easy task but they have found a number of Arizona ranches that produce USDA prime beef, the one used for crafting the juicy burgers that you can enjoy at Nellie's, it was so delightful! probably one of the favorite items on our table.
The Green Chile griddle cake also made an everlasting impression for the perfect combination of flavor, texture and color. It truly represented the essence of the southwest cuisine and the variety and complexity of its ingredients.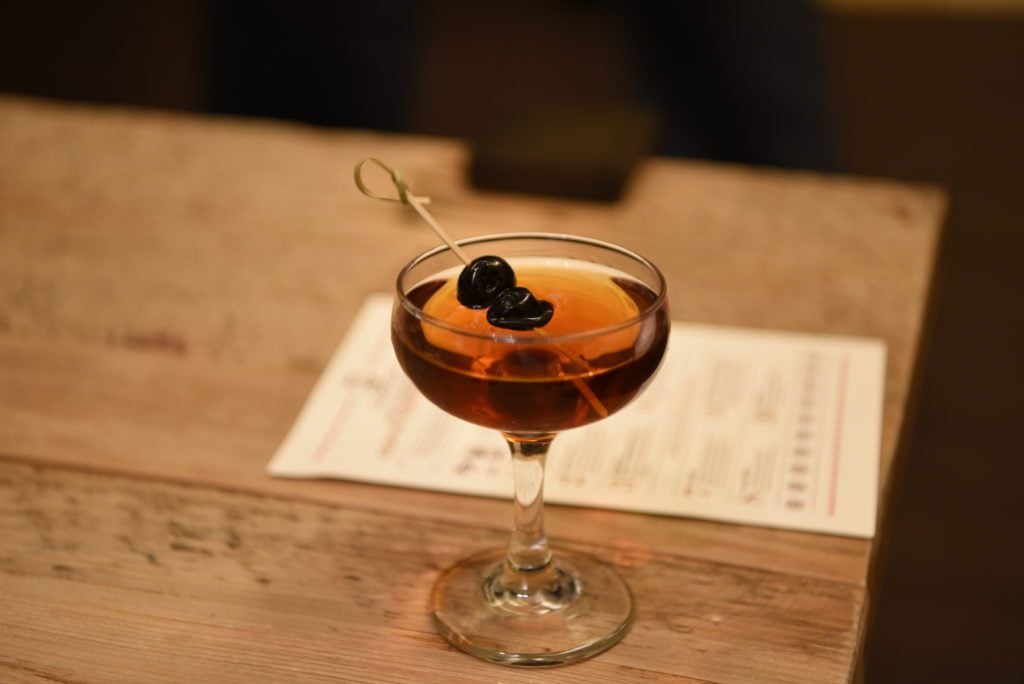 If you or your out town visitors want to have a true Arizonan culinary experience, look no further, the Westin Kierland has done an amazing job putting together the pieces of the puzzle for you. You can enjoy locally grown beef without having to drive to the Arizona Ranches, enjoy the best harvest wines and crafted beers with having to leave town. Props to Nellie Cashman's Monday Club Cafe for this terrific food experience.