This Cinnamon Roll Dump Cake is going viral on TikTok and since I loved the original Cinnamon Rolls with Heavy Whipping Cream I needed to try this one.
In this recipe, canned cinnamon rolls are baked with cream cheese frosting and cinnamon swirl cake.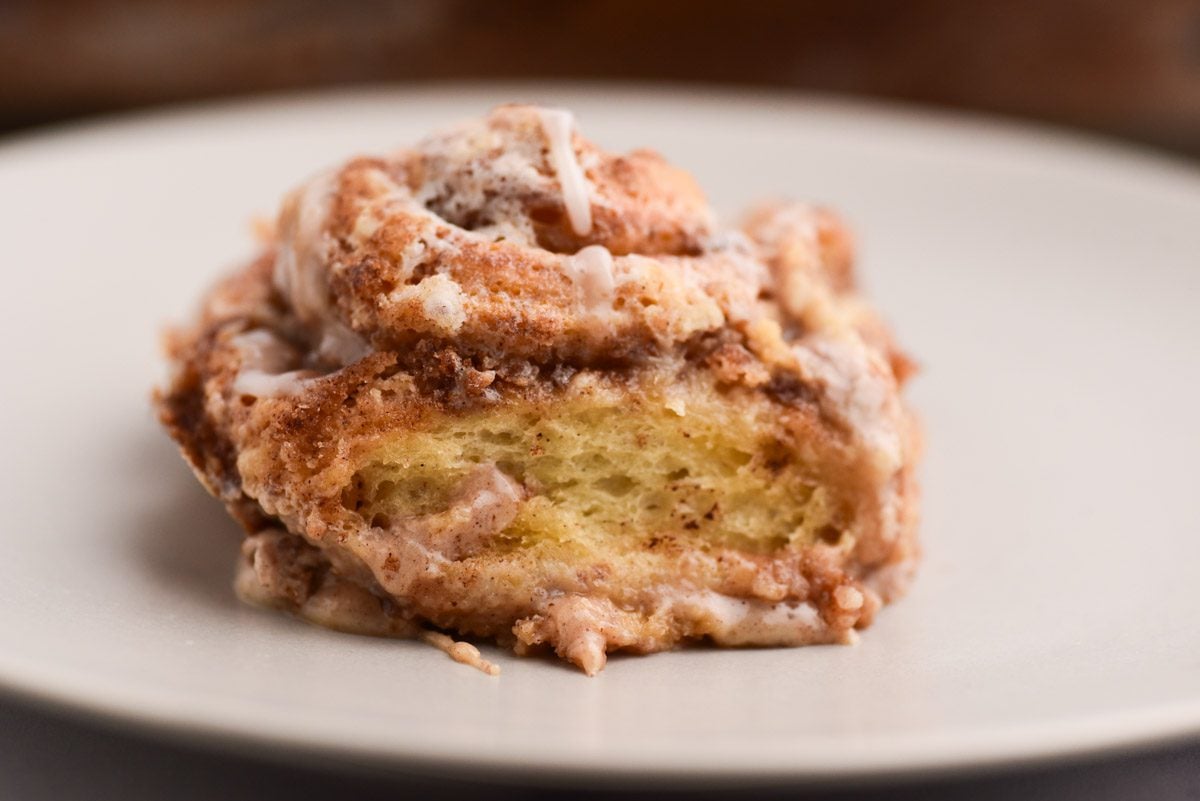 Dump Cake Cinnamon Rolls
The canned cinnamon rolls get baked under a layer of cake mix, brown sugar and cubed butter, creating an extra layer of flavor and texture on the cinnamon rolls.
I found the recipe to be quite sweet; I used canned cream cheese frosting as the TikTok video suggested and that adds extra sweetness.
Ingredients
Canned cinnamon rolls: I used 2 cans regular size cinnamon rolls (16 rolls). Any brand works.
Canned cream cheese frosting: It was my first time using this ingredient, next time I will try making my own frosting as I found this one to be very sweet.
Cinnamon roll cake mix: Krusteaz brand was highly recommended so I used that one.
Butter: This recipe requires 1 and ½ sticks of butter, sliced thinly.
Cinnamon roll frosting: I used the sugar frosting that came with the rolls (2 packets).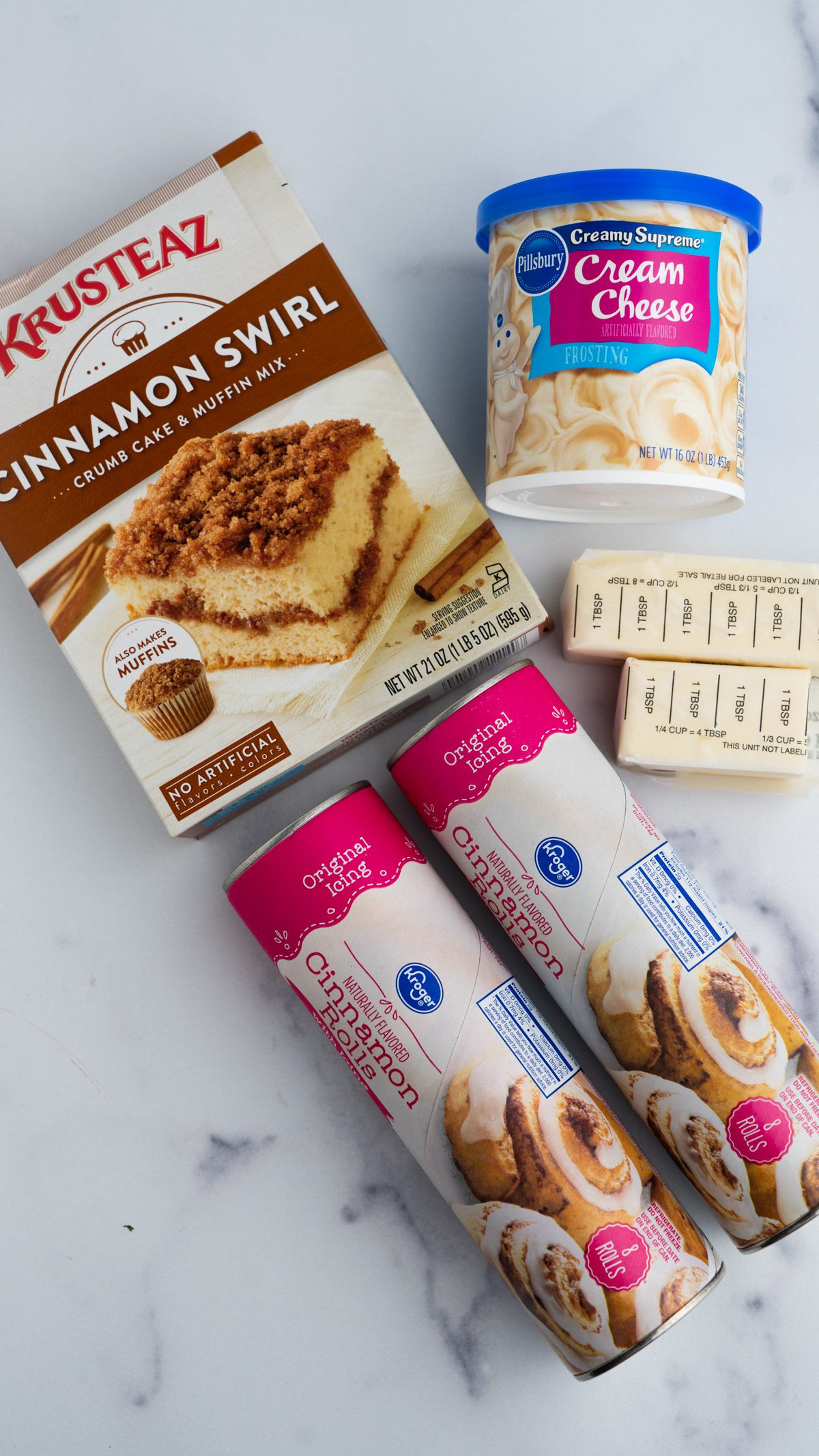 Recipe steps
This recipe is fairly simple to make. You just need to assemble the layers of ingredients and bake.
The first thing is to layer the cinnamon rolls in a single layer. I used a glass 9x13 baking dish.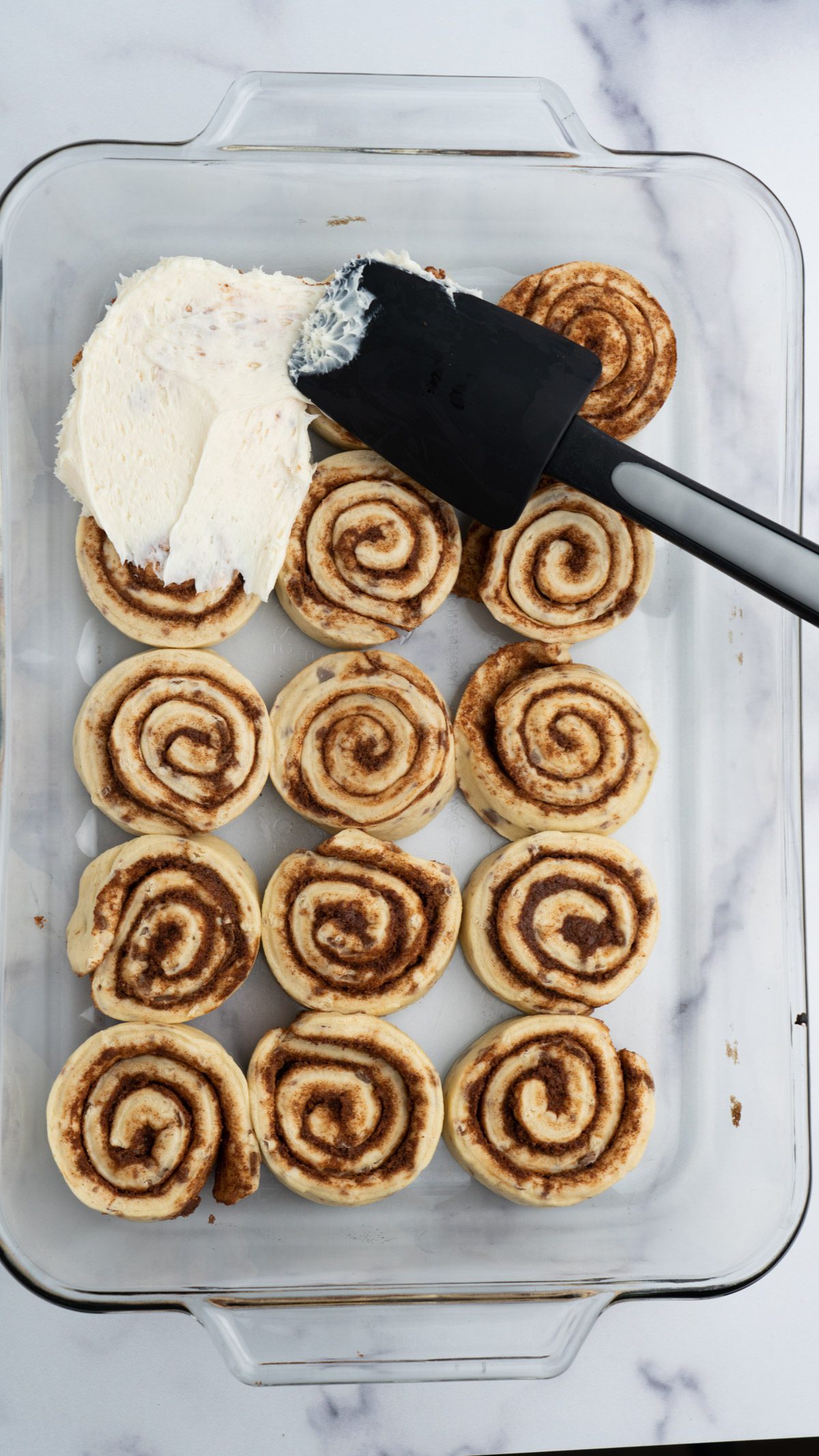 The next step is to cover the cinnamon rolls with the cream cheese frosting. Add the layer with a spatula and spread as evenly as you can. I used the entire tub of frosting.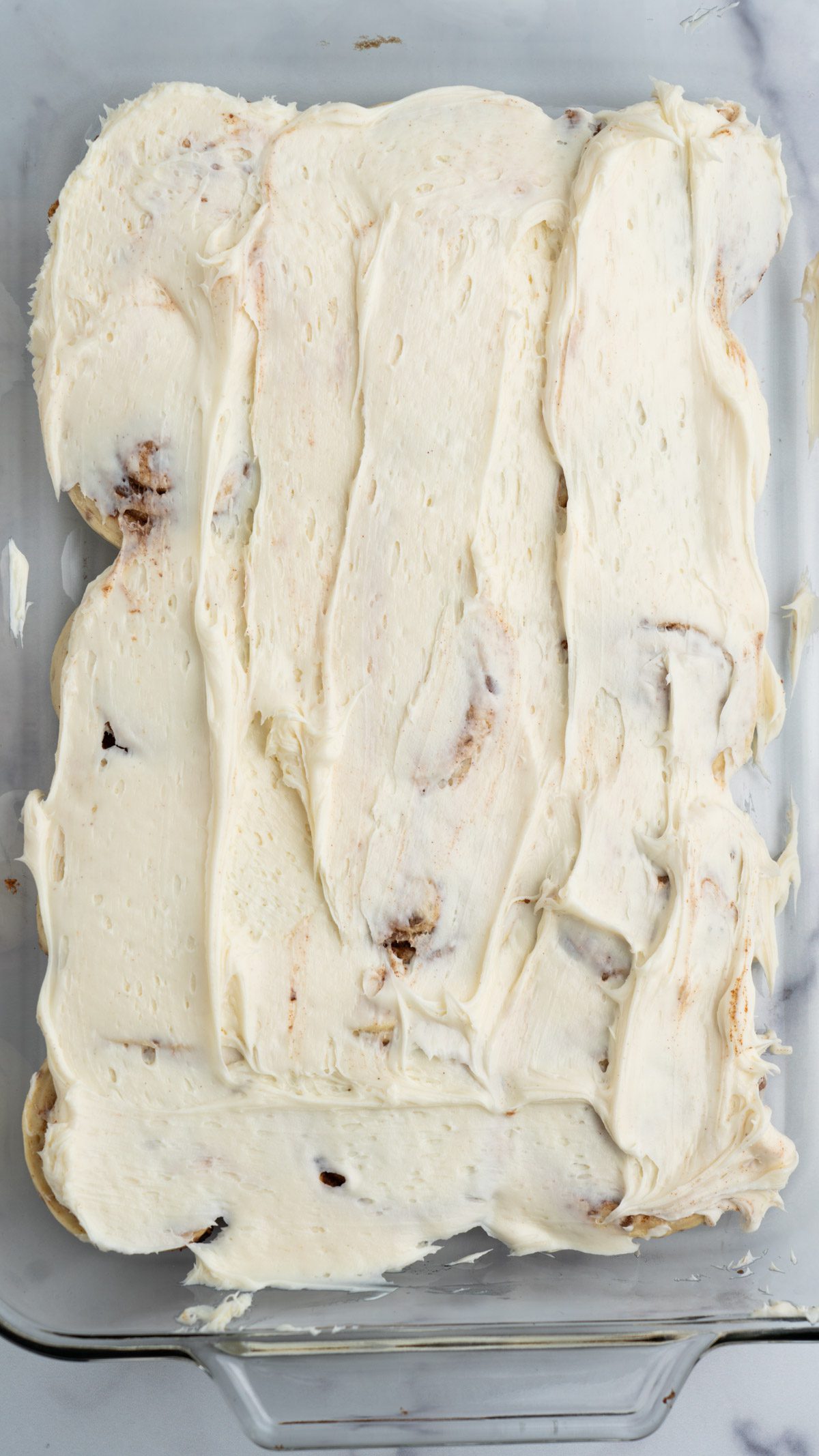 The next step is to sprinkle the cinnamon cake mix on top. I tried to break the lumps of cake mix and spread it as evenly as I could.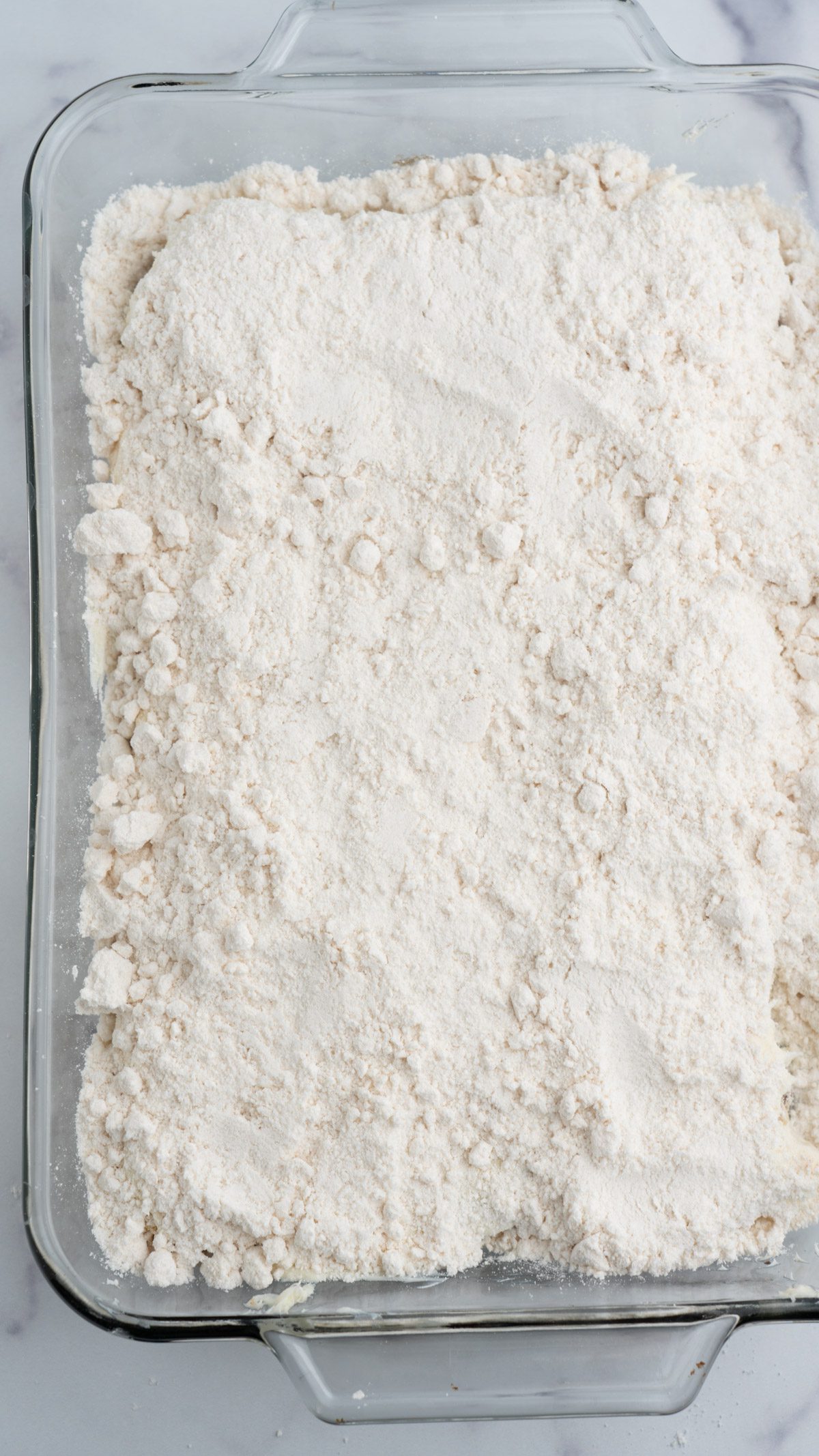 The cake mix comes with 2 packages; one of cake mix and one with a cinnamon sugar.
The next layer is the cinnamon sugar. This packet seems small at first but it is plenty to cover the cake.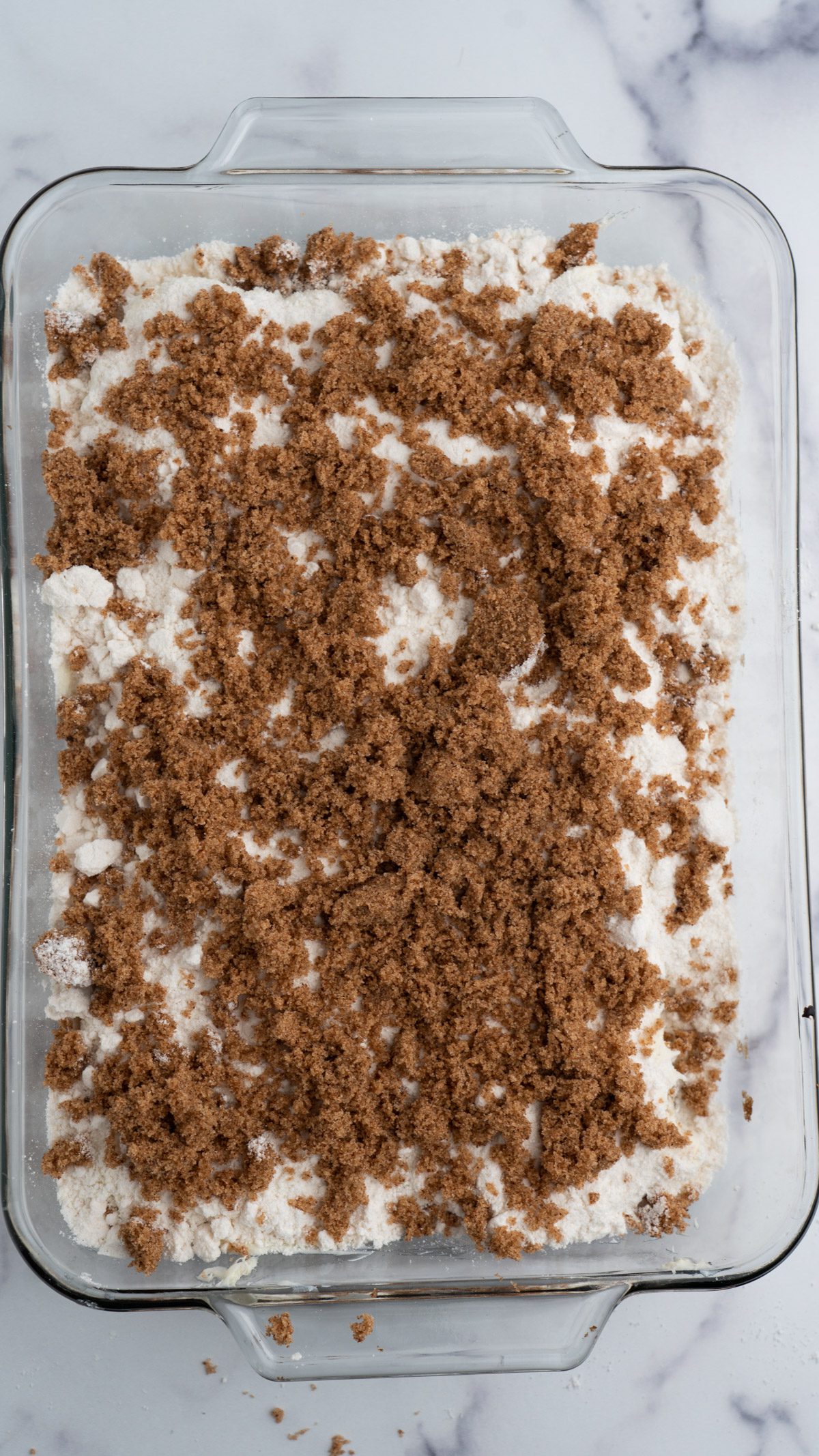 The next step is to cut the butter into thin cubes and cover the cake with them.
I didn't slice mine too thin but next time will try to slice them smaller to make sure the butter is evenly baked into the cake.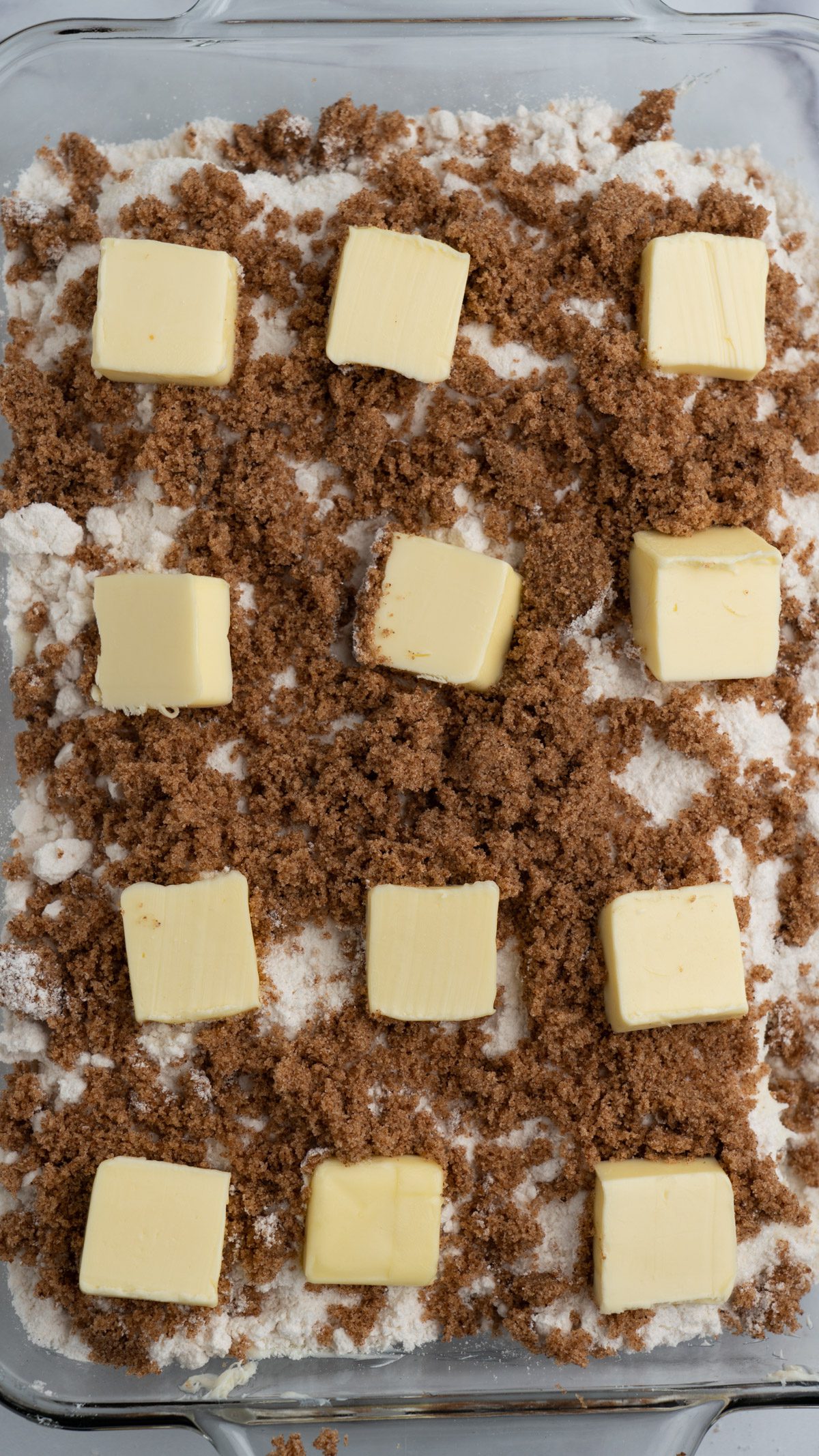 After baking the cake, it should look like this. At First the butter seemed to be separated from the rolls but let it rest for a few minutes.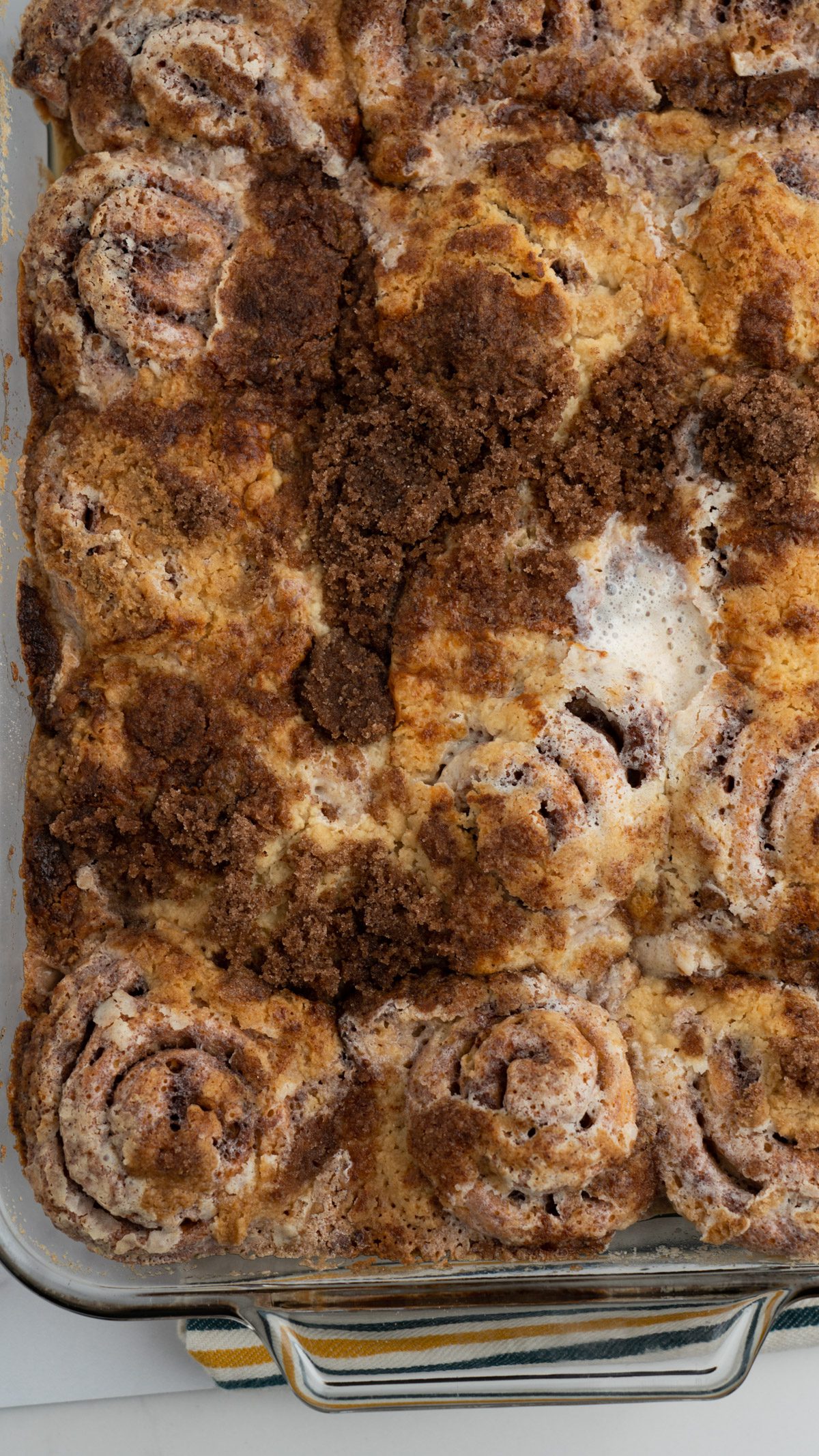 The cinnamon rolls raise and the cake mix creates a crust on them that adds extra texture and flavor.
The butter helps keep the cinnamon rolls moist and fluffy.
The last step is to drizzle the sugar icing that comes with the cinnamon rolls.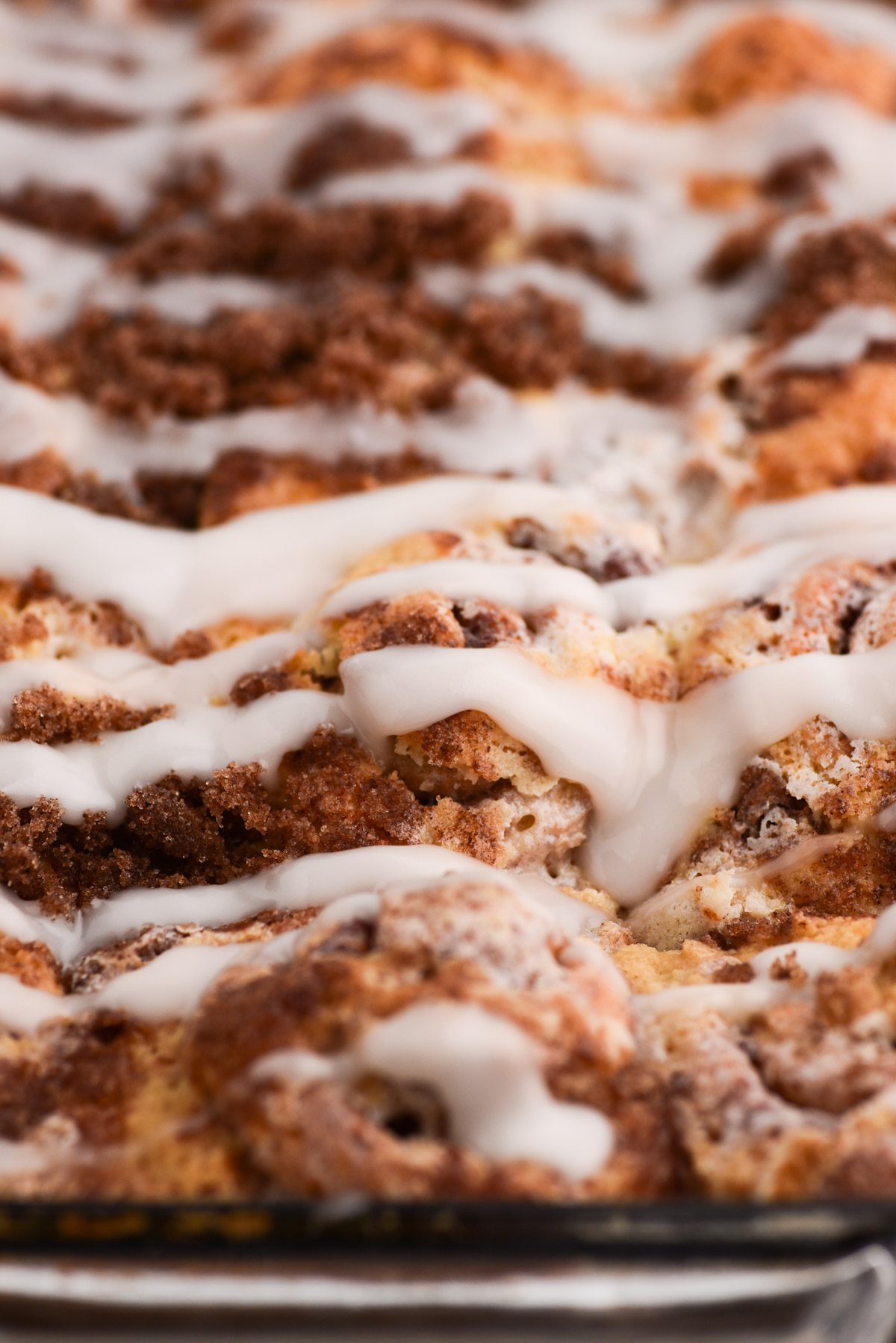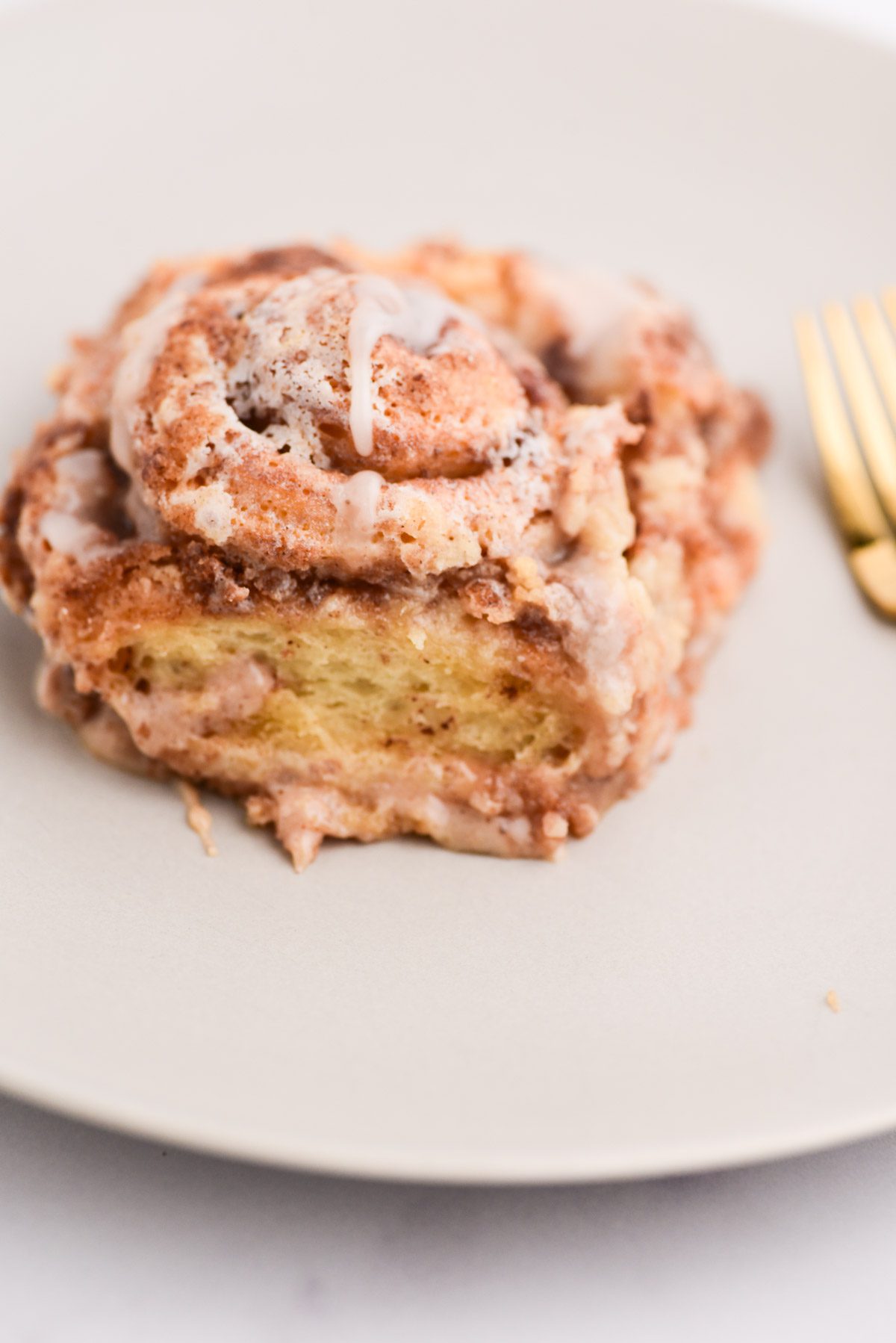 Storage
This recipe is best when enjoyed shortly after baking. Leftover can be stored and reheated but the cinnamon rolls will dry out quickly.
I highly recommend eating this when fresh. If you need to reheat; use the microwave in 10 second intervals until the roll is heated through.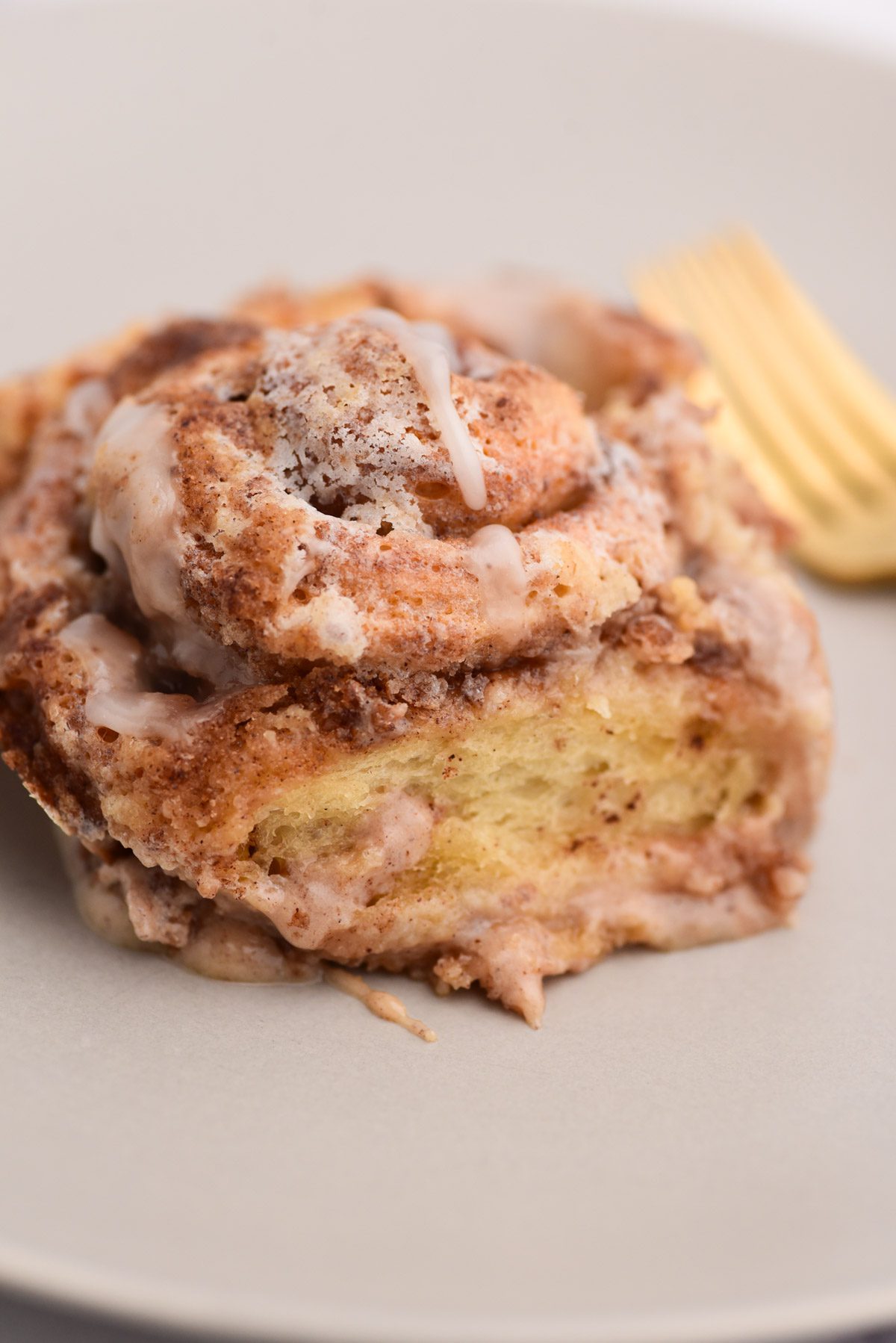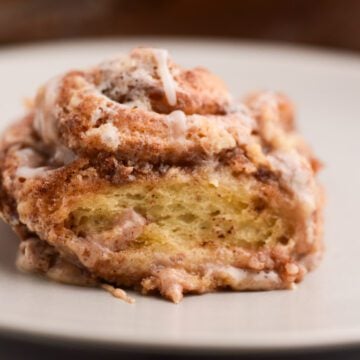 TikTok Cinnamon Roll Dump Cake
Ingredients
2

cans

cinnamon rolls

8 count each

1

can

cream cheese frosting

1

box

Cinnamon swirl cake mix

Krusteaz brand

1 ½

sticks

Butter
Instructions
Preheat oven to 350 Fahrenheit

Place the cinnamon rolls on a 9x13 baking dish in a single layer

Spread the cream cheese frosting on top of the cinnamon rolls

1 can cream cheese frosting

1 box Cinnamon swirl cake mix

Sprinkle with the cinnamon sugar

1 box Cinnamon swirl cake mix

Add the cubed butter on top

Bake for 40-45 minutes. Let it rest for 10 minutes before serving