This Cafeteria Noodle recipe is as simple as it gets. Perfect for a busy weeknight when you need dinner at the table quick.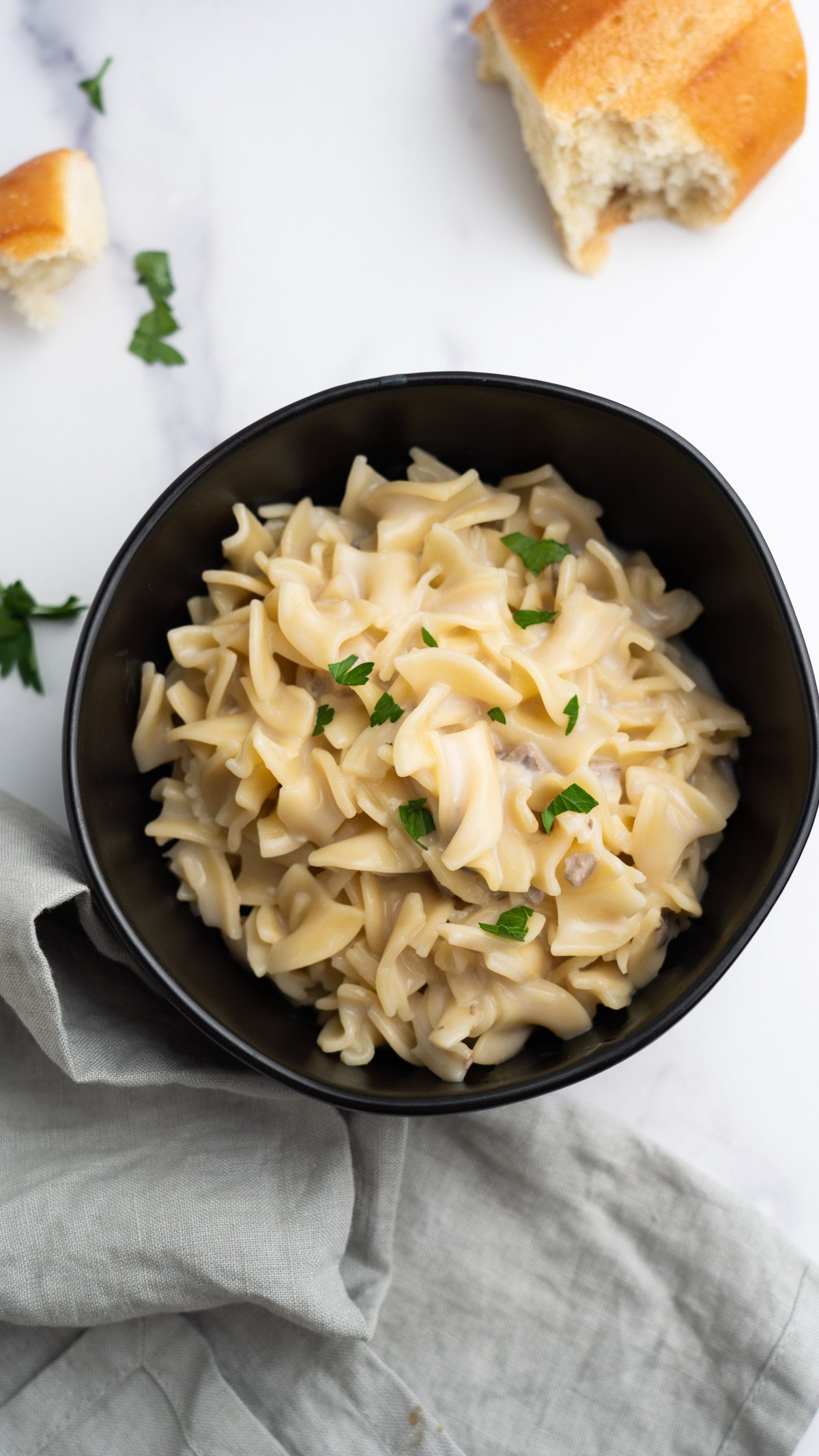 You can customize this recipe to your taste and needs. You can add protein and veggies on the side of mix them in.
This recipe consists of buttered egg noodles that are cooked in chicken broth until al dente and kissed with a touch of butter.
TikTok Cafeteria Noodles
This recipe was inspired by Carols_Cookin on TikTok and it was quick and tasty. You can serve it as a main dish or a side with your favorite protein.
The egg noodles are cooked in chicken broth and bullion and then mixed in a can of chicken soup and finished with butter.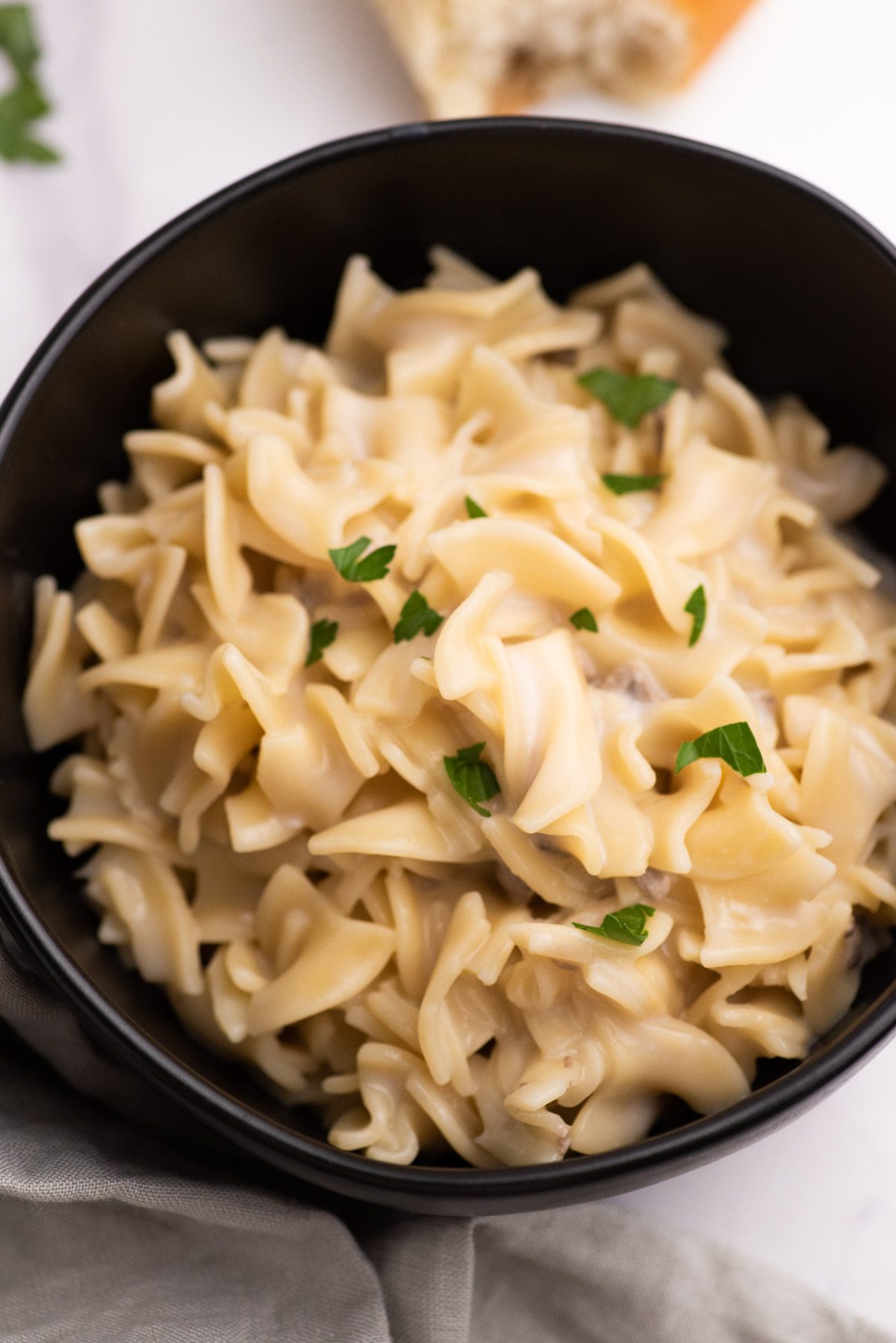 You can certainly add your own twist by adding fresh minced garlic and herbs for more flavor.
Cafeteria noodles ingredients:
Egg noodles: These are a type of pasta that contains eggs and wheat. They are affordable and perfect for the buttery sauce to cling.
Chicken broth: This recipe uses a carton of chicken broth. I like the unsalted broth so I can modify the flavor to my taste.
Chicken bouillon: In this recipe the "better than bouillon" paste adds color and flavor.
Butter: I used unsalted butter.
Fresh pepper: Optional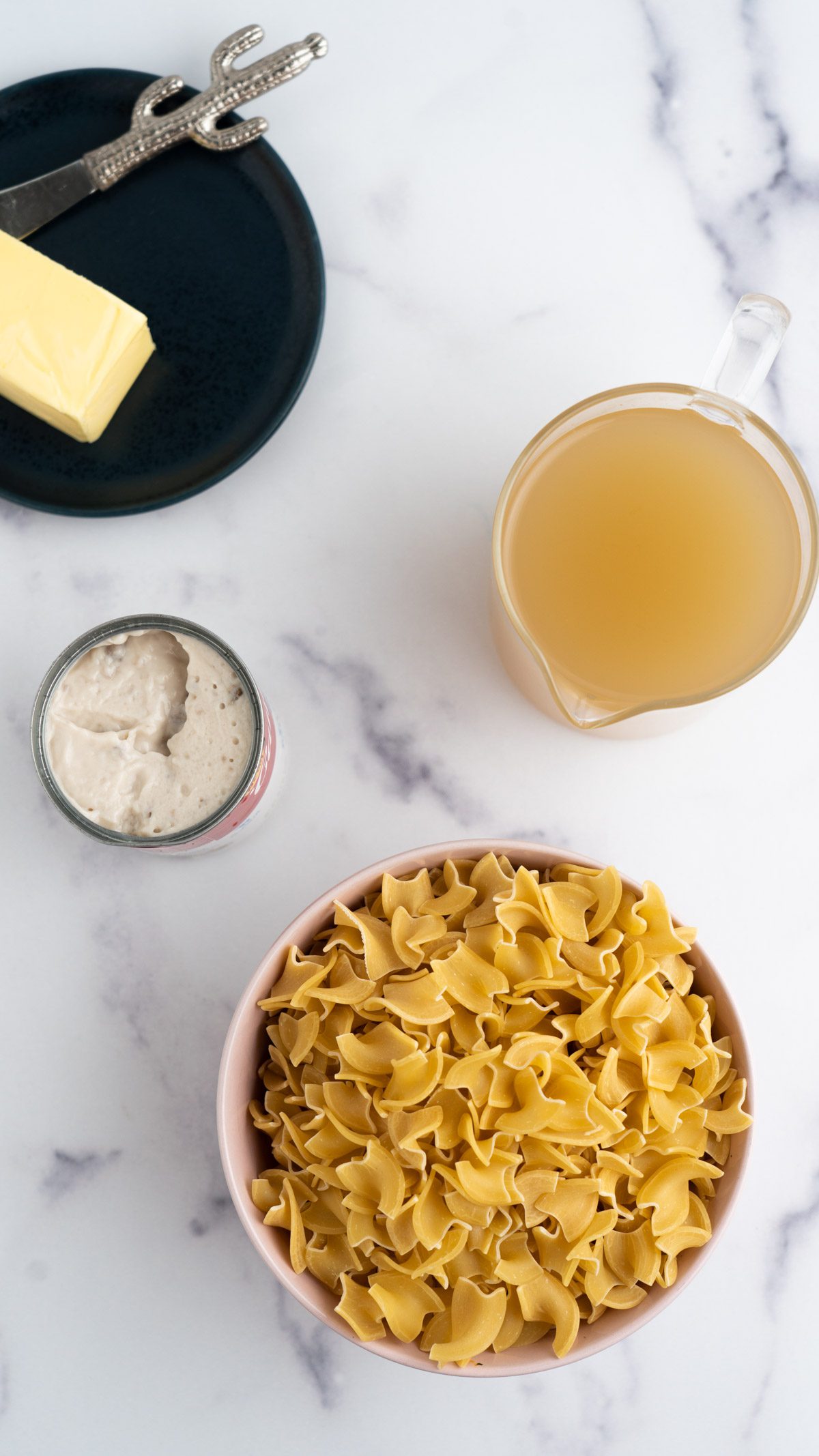 Instructions
Boil the chicken broth with a tablespoon of chicken bouillon. Add the egg noodles and reduce to a simmer.
Add the can of cream of chicken and simmer on medium-low heat until the sauce reduces.
Add the butter and mix well. Serve and sprinkle parsley.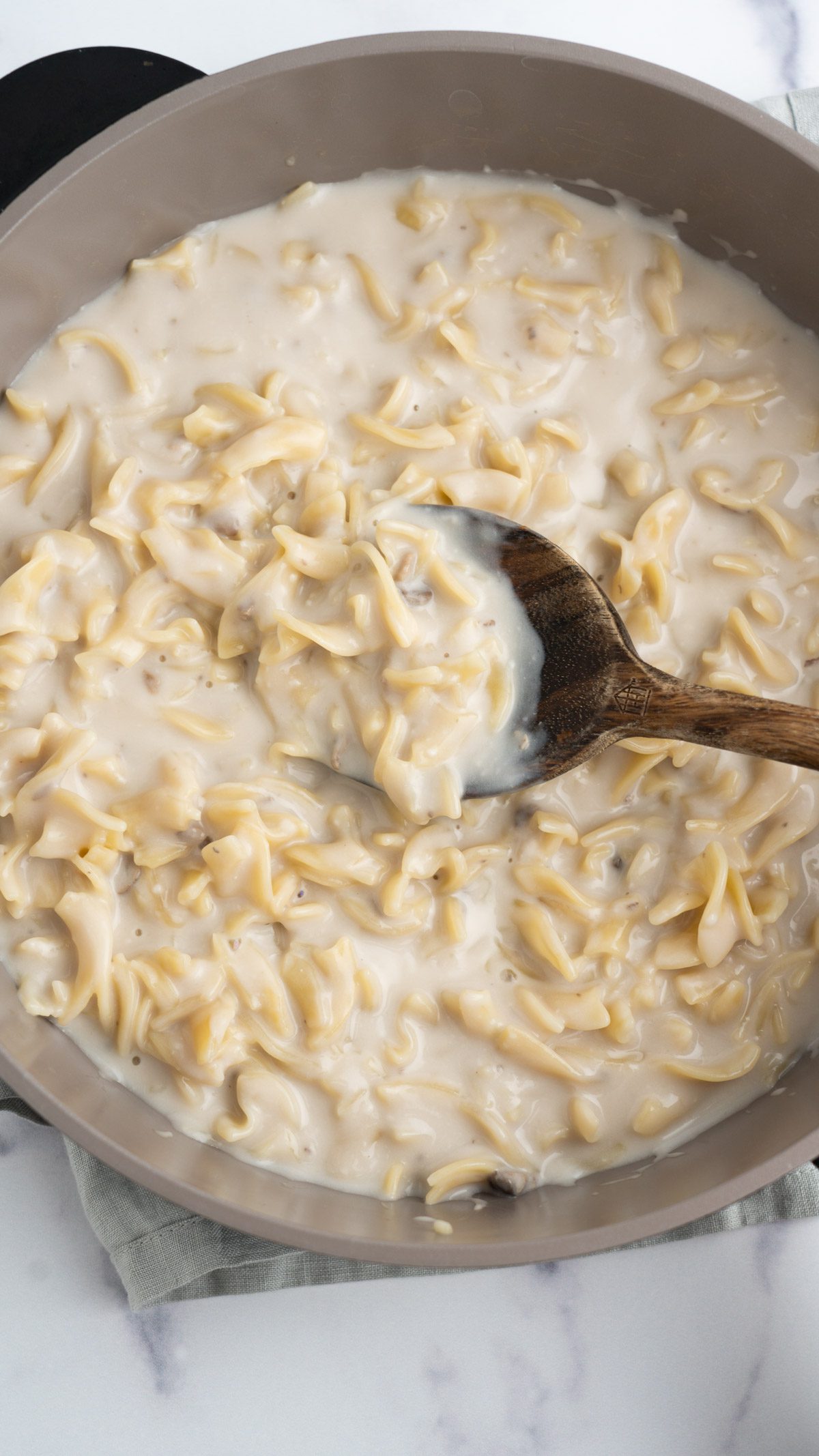 Cafeteria Noodles
Ingredients
4

cups

unsalted chicken broth

1

Tablespoon

Better than bouillon

1

can

cream of chicken

10 ounce

1

bag

Egg noodles

12 ounces

½

stick

butter

Parsley for garnish

optional
Instructions
Add the chicken broth into a pan, add a tablespoon of better than bouillon chicken paste

4 cups unsalted chicken broth,

1 Tablespoon Better than bouillon

Bring to a boil and add the noodles and allow them to cook for about 4 minutes

Add the can of cream of chicken soup. Bring back to a boil for 2 minutes and remove from the heat.

Add the butter and stir well

Serve with herb such as parsley.