Another recipe that has gone viral on TikTok is the Lasagna Soup. It's one of those that you can't knock until you try it because it's so good.
For this recipe I used my Instant Pot and it was super easy to make. Basically it's one of those set it and forget it recipes.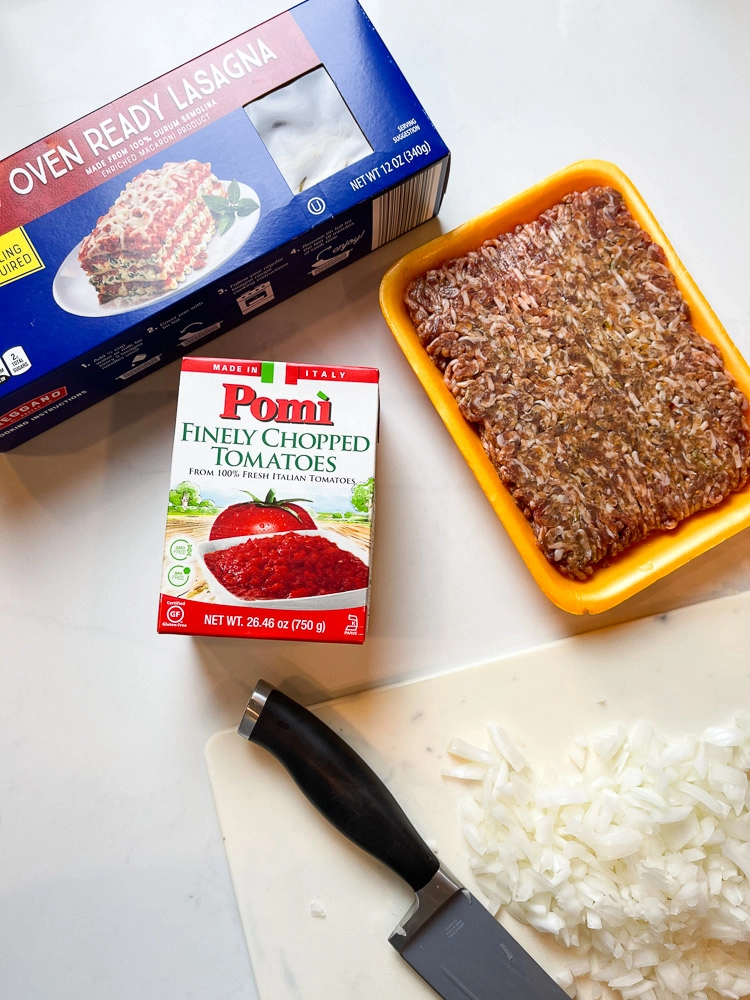 Ingredients
Lasagna sheets (uncooked)
Onion
Garlic
Parsley
Basil
Italian Sausage
Canned tomatoes
Beef or vegetable broth
Ricotta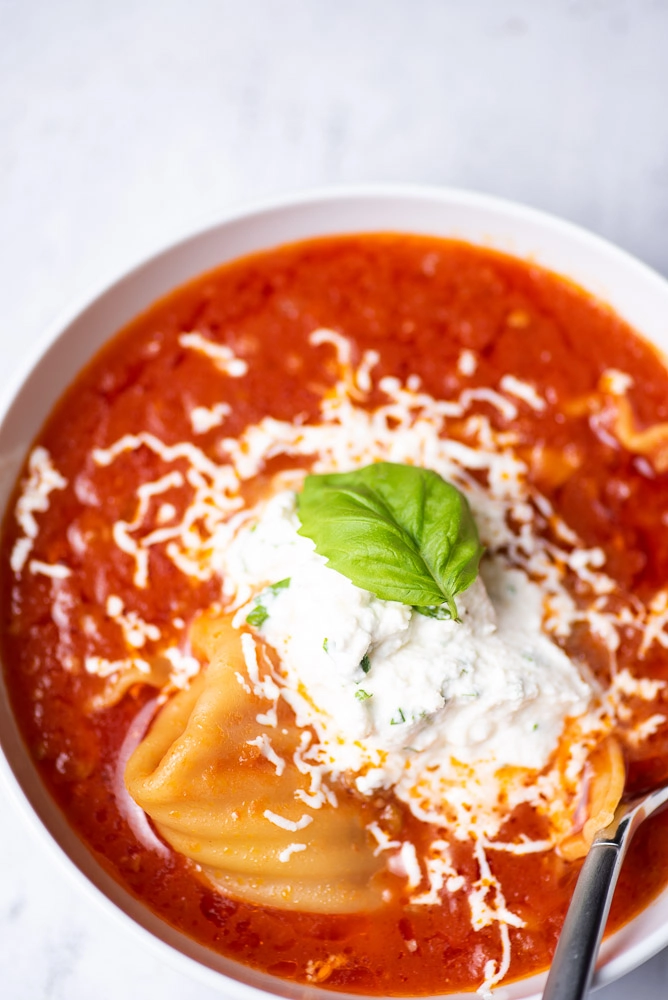 A simple instant pot weeknight lasagna that's so delicious and easy, you might forget about making traditional lasagna ever again, it has everything you love about lasagna – without all the prep.
Method
First I make my own marinara sauce by sautéing the onion until cooked, then I add the garlic and cook it until fragrant. I add the canned tomatoes and let it cook for 5 minutes.
I set the marinara sauce aside and then brown the sausage. Once cooked I add the marinara sauce, the uncooked lasagna and set my instant pot. All we need here is to soften up the noodles and finish cooking the sausage.
You can also use store-bought marinara and make this soup even easier to put together but I love my homemade sauce.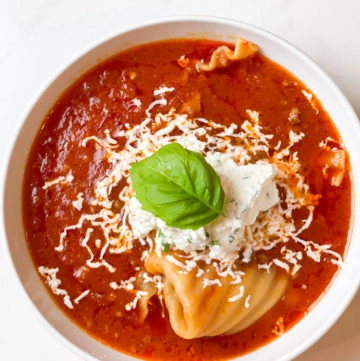 Lasagna Soup
Ingredients
1

LB

Italian Sausage

½

White or Yellow Onion Chopped

3

Cloves of garlic minced

1

Can chopped tomatoes

½

box lasagna noodles (about 6 sheets)

1

cup

vegetable or beef broth
Instructions
Make the marinara sauce by sauteeing the onion for 3 minutes. Add the garlic until fragrant and then add the can of tomatoes. Let it sautee for 5 minutes

Set Marinara sauce aside and brown the sausage for 2-3 minutes. Once browned turned the sautee option off and add the marinara sauce to the pot

Break the lasagna sheets in ⅓ pieces and add to the soup

Place lid on Instant Pot and turn the knob to the sealed position and cook on High Pressure for 4 minutes (or half the time your lasagna noodles box specifies to cook them for)

Serve with ricotta cheese, parsley and basil