I love garlic so when I saw this recipe I had to try it. It's simple, garlicky and spicy.
Pickled garlic has a milder flavor than fresh garlic which makes it perfect for those who dislike the pungent smell and flavor of fresh garlic.
This recipe uses simple ingredients: pickled garlic, thyme, sriracha and chili flakes.
I omitted the chili flakes since sriracha is already very spicy but you can add them if you enjoy the intense heat.
Pickled Garlic
As I mentioned, this recipe uses pickled garlic, you can find this at any store where the specialty conserved good are. This comes in a glass jar and it's garlic that has been sitting in a vinegar concoction to pickle. It also goes by the name of marinated garlic.
You can definitely make your own pickled garlic at home using fresh cloves of garlic, vinegar, salt and pepper. The only thing you need is time and patience to let your garlic pickle. The longer it sits the better it will taste. But at least 2-3 days of pickling are required.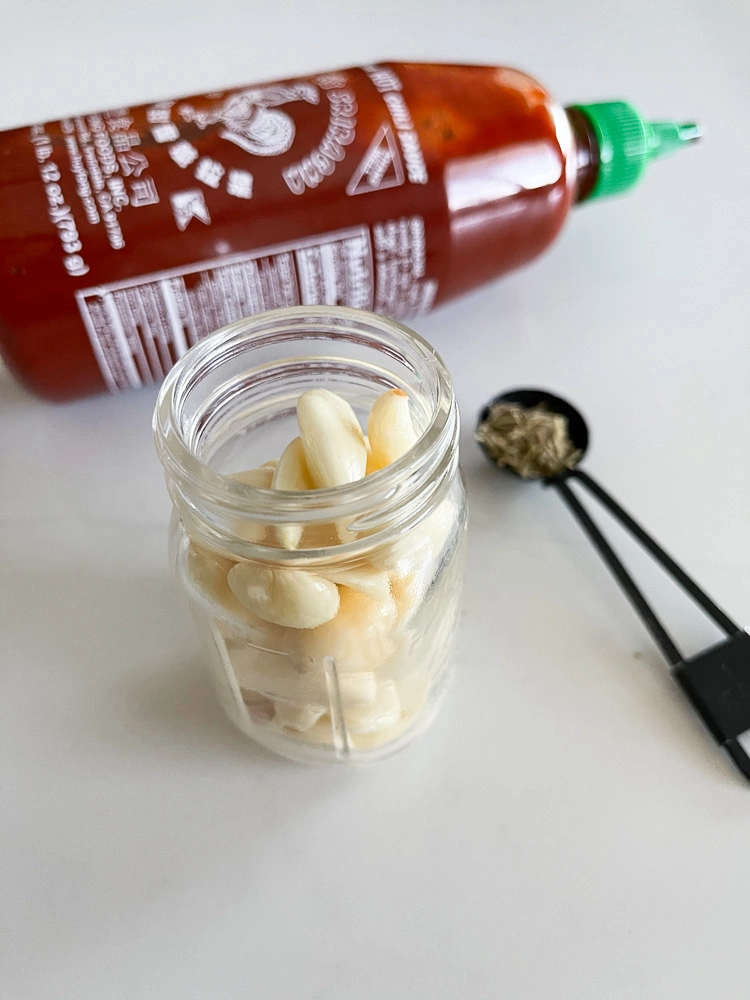 To add more flavor and depth, thyme is a great dried herb to use in this recipe but you can use any dried herbs that you have handy to infuse the garlic with flavor.
Pickled garlic recipe is a great addition to seafood dishes, salads and pizzas! But if you are a garlic lover you might enjoy eating it as a snack on its own.
If you don't like it too spicy, you can reserve some of the pickle juice and add it and reduce the amount of sriracha.
Ingredients for TikTok pickled garlic recipe
Marinated (pickled) garlic cloves
Sriracha
Thyme
Chili Flakes
Start by draining the pickled juice (reserve it) and rinse the garlic cloves. Add the sriracha and thyme and shake vigorously until ingredients are well incorporated. Taste it and if you'd like it more spicy add more sriracha and chili flakes. If you would like to lower the heat, you can add a splash of water or pickled juice.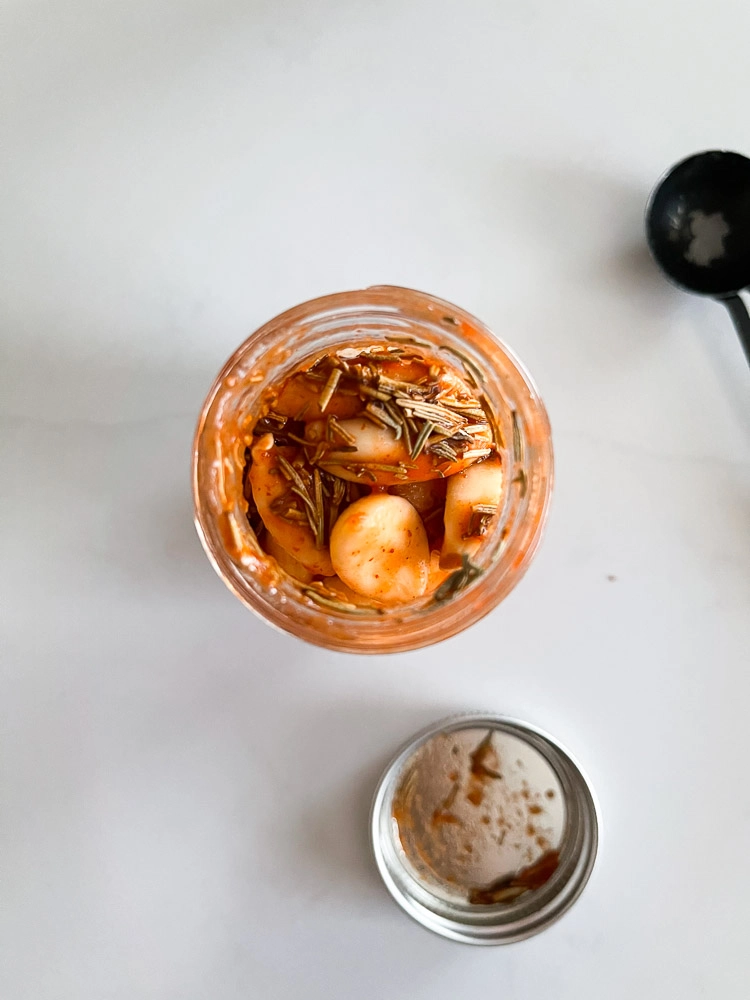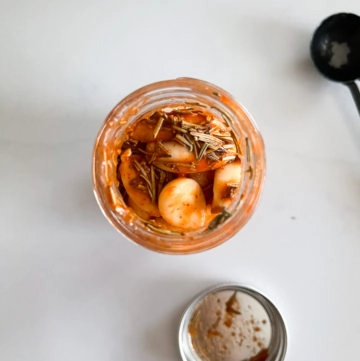 TikTok pickled garlic
Ingredients
15

cloves of pickled garlic

1

tablespoon

Sriracha

1

teaspoon

thyme

¼

teaspoon

chili flakes
Instructions
Drain the garlic and reserve the pickling juice

in a jar, mix the garlic with the sriracha, thyme and chili flakes

If you'd like to lower the heat, add some of the pickling juice back