Cinco de Mayo is fast approaching and this TikTok drink will make an appearance at my table. To make the Corona TikTok drink all you need is 4 ingredients
For mine I used Corona Premium, silver tequila, grenadine and a wedge of lime. It can't be easier than that!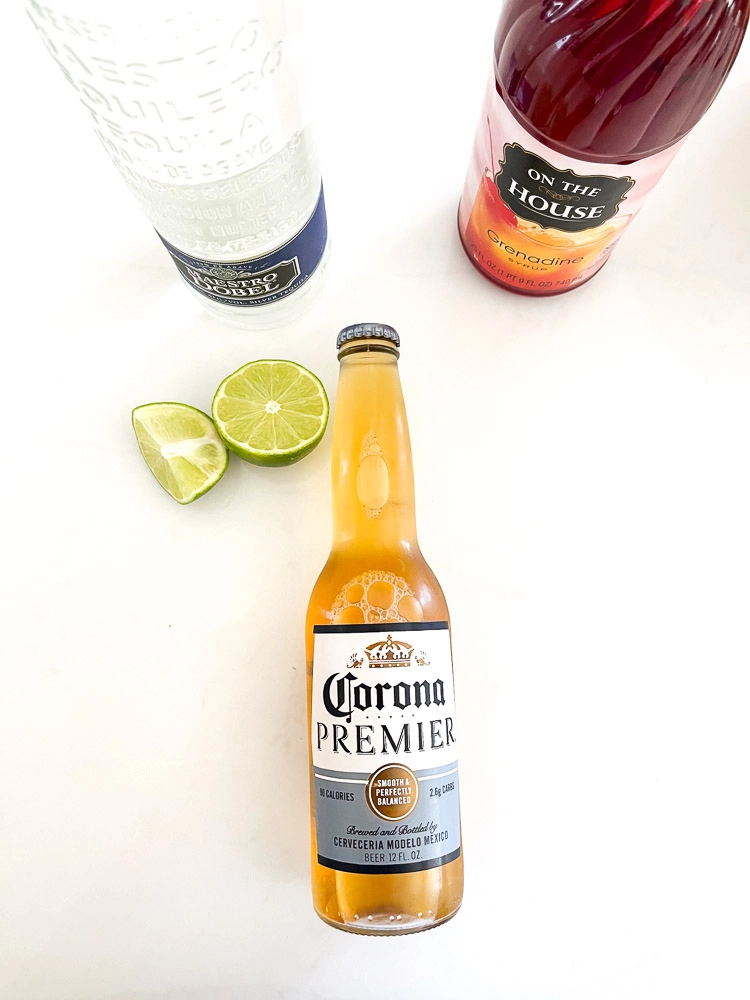 This drink reminds me of a tequila sunrise because of the pretty and bright grenadine juice that is added. It tastes pretty good and it is super refreshing, I'd say it's a perfect summer drink.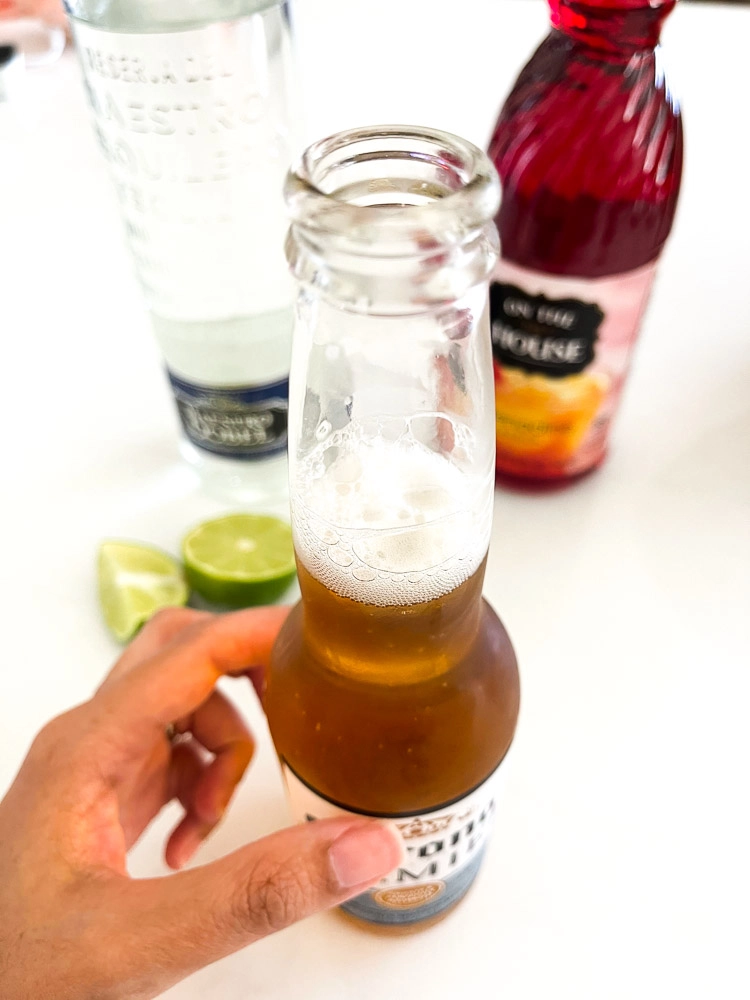 To start, you will need to take a big sip of your beer to make room for the tequila and grenadine shots.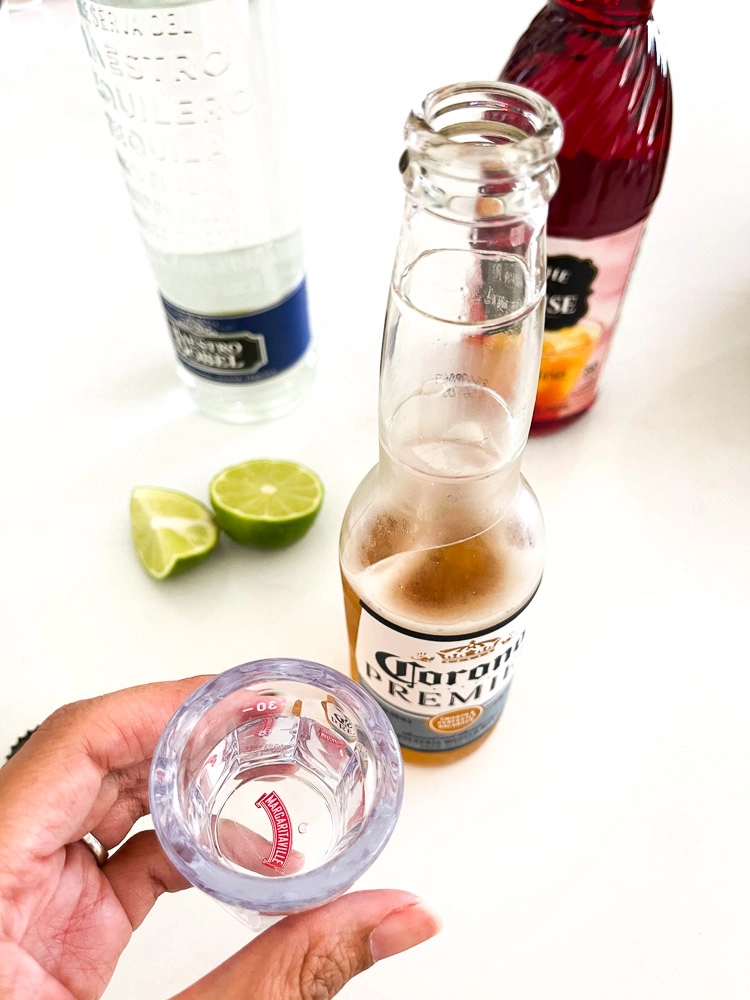 Right where your beer label starts is a good place to start. So have a sip and make room for a shot of silver tequila. You could use reposado or anejo but silver works best for this drink.
Then add your grenadine shot. I used a shot glass to measure but I used equal amounts of both.
Then squeeze the lime wedge and add it to the bottle. Your drink is ready to enjoy. Cheers!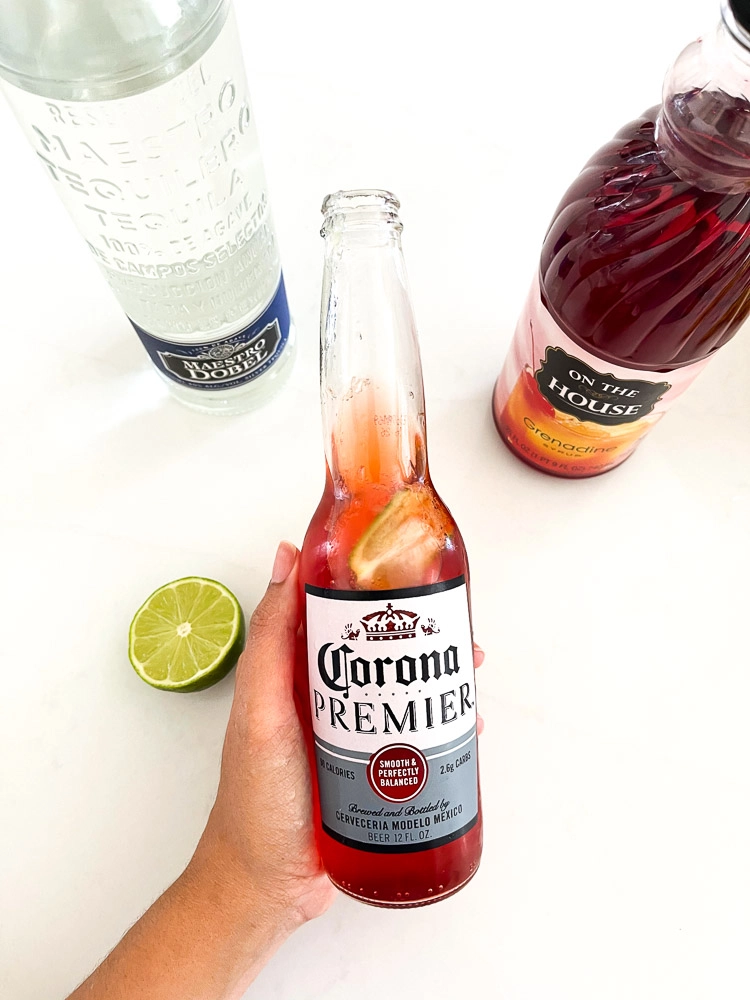 I made this drink with Corona but you could use any lager beer of your choice. Just something light and refreshing. This drink would be a perfect addition to my Guacamole recipe.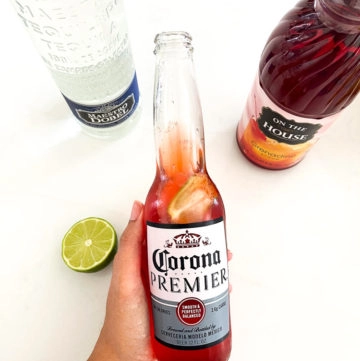 Corona Sunrise (TikTok beer drink)
Ingredients
1

Corona Beer

1

shot

silver tequila

1

shot

grenadine

1

Lime
Instructions
Drink a sip or two of your beer