If you are in Downtown Phoenix and you need a great place to eat, head over to Blue Hound Kitchen and Cocktails for tasty food and delicious drinks.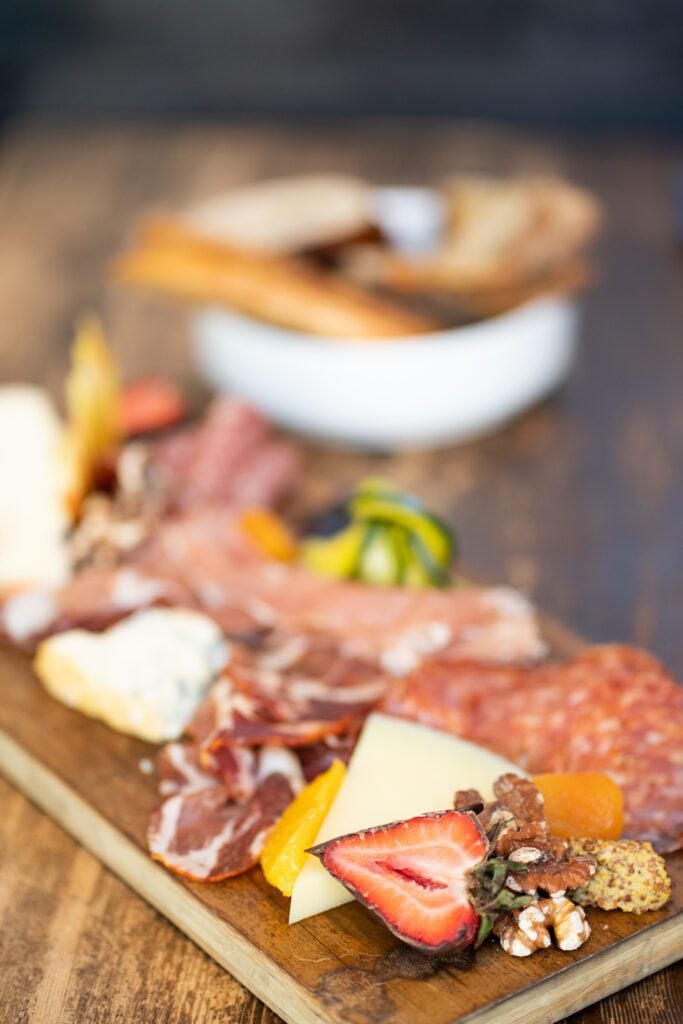 Located in the heart of Downtown Phoenix, Blue Hound is part of the Palomar hotel at City Scape, in a privileged location with easy access to parking and within walking distance to all the major attractions downtown.
Cocktails at Blue Hound
They have a well crafted menu with cocktails for every taste. We tried three of their most popular drinks and we understand why people love them so much.
First up was the Lavender Girl, a mix of gin, lavender tea and egg white to create a beautiful cocktail with a very aesthetic look and a pleasant flavor, we could drink this all night!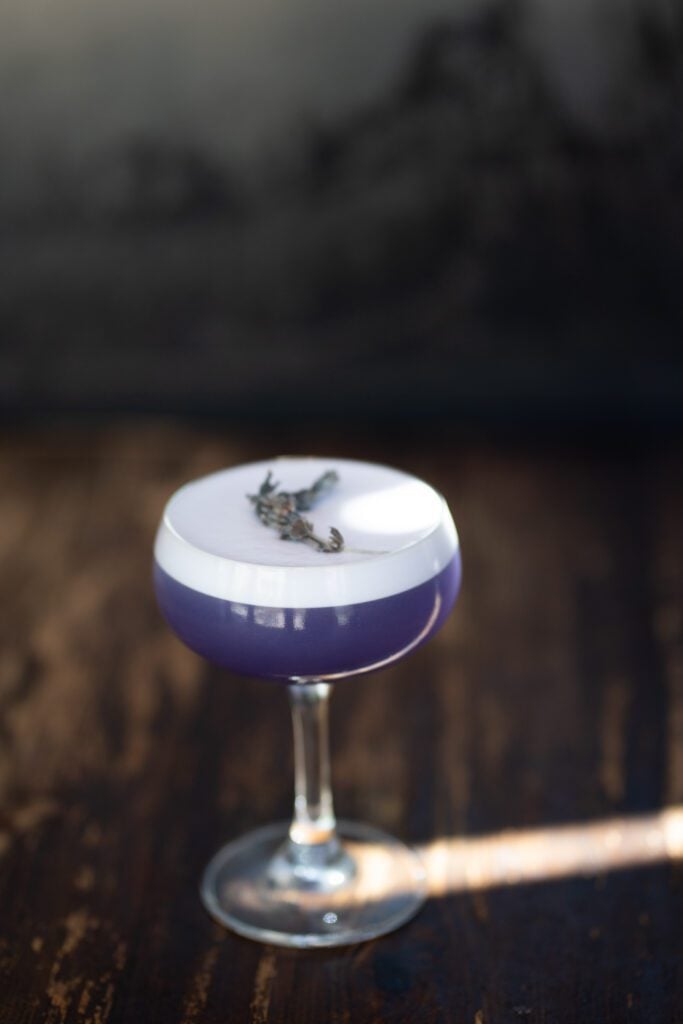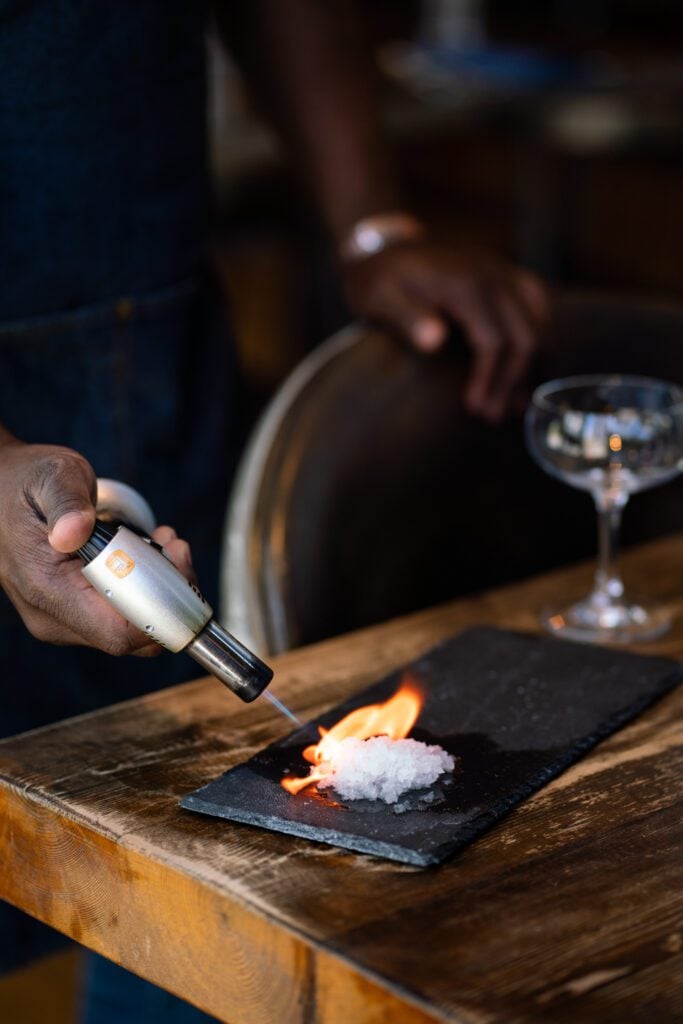 Next up was The Smoking Scorpion, a showstopper on itself, this cocktail is a blend of whisky, chocolate and walnut bitters and smokey salt.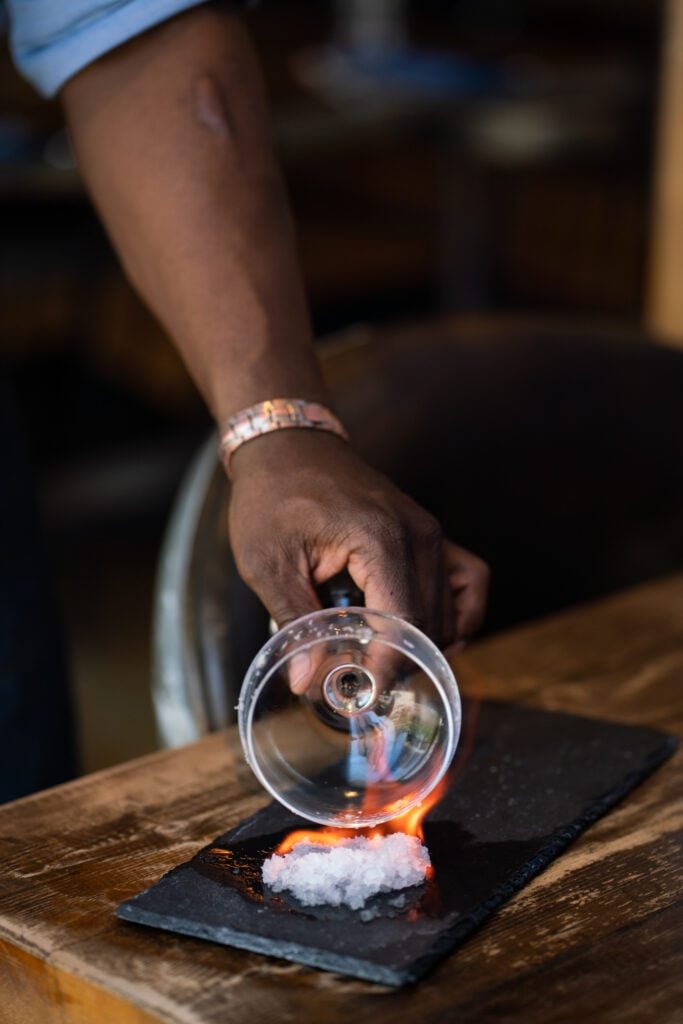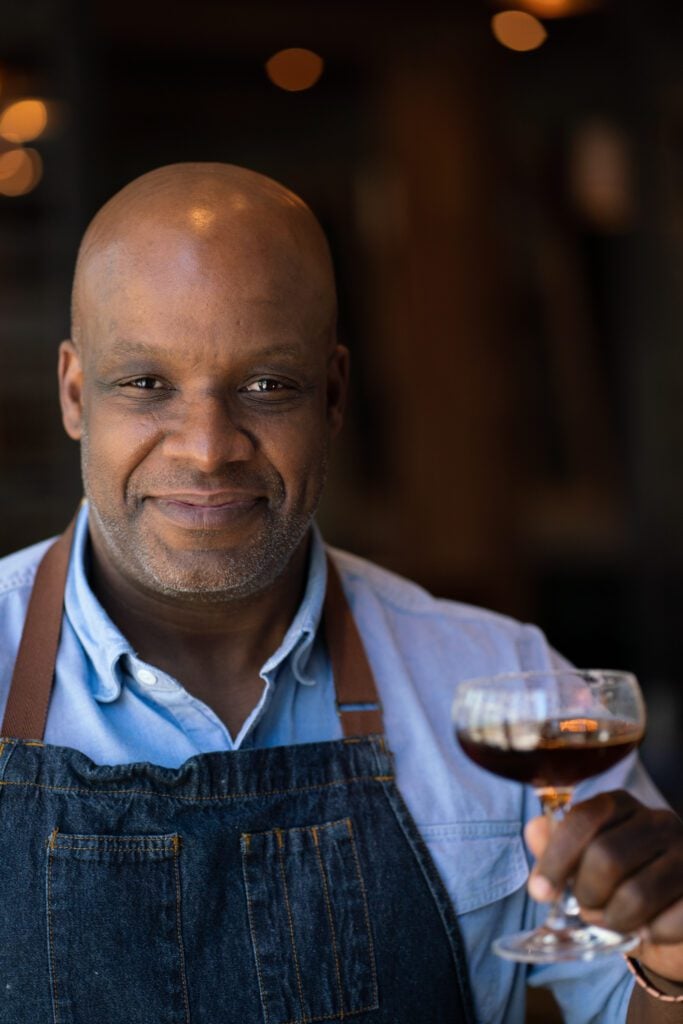 To finish our cocktail journey, we tried The Blue Hound Old Fashioned which is a must if you love this popular libation.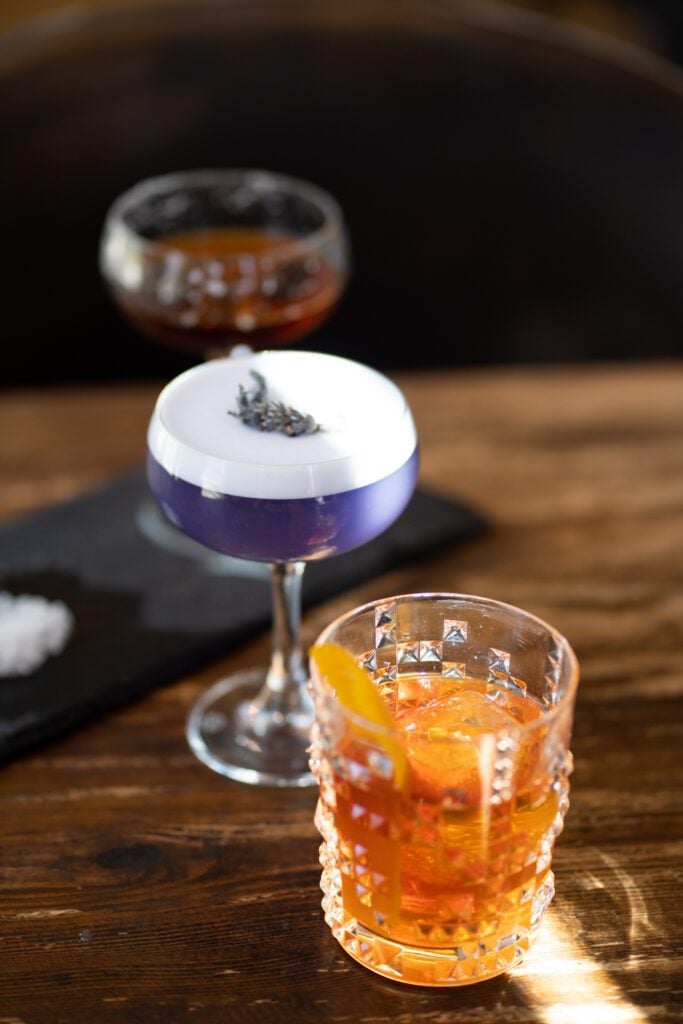 Lunch at Blue Hound Kitchen and Cocktails
Blue Hound serves breakfast, lunch and dinner. They recently starting serving brunch on the weekend as well.
For lunch we tried the Tossed Chicken Cobb which is new on their menu and the Ahi Tuna Poke bowl. The restaurant focuses on seasonal ingredients curated to highlight New American Cuisine.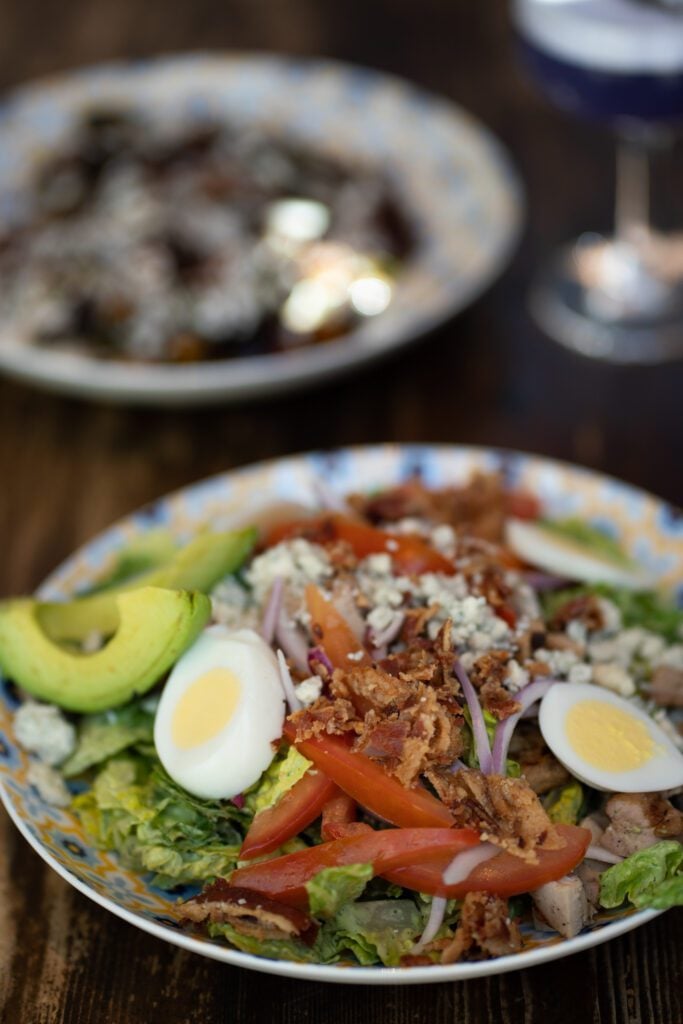 We can't leave without trying dessert and we loved the desserts at Blue Hound because they were perfectly balanced and not overly sweet.
We tried their Maple Bread Pudding with vanilla ice cream and bourbon caramel. In this pudding they use brioche which is my favorite kind of bread. It is a must try and big enough to share.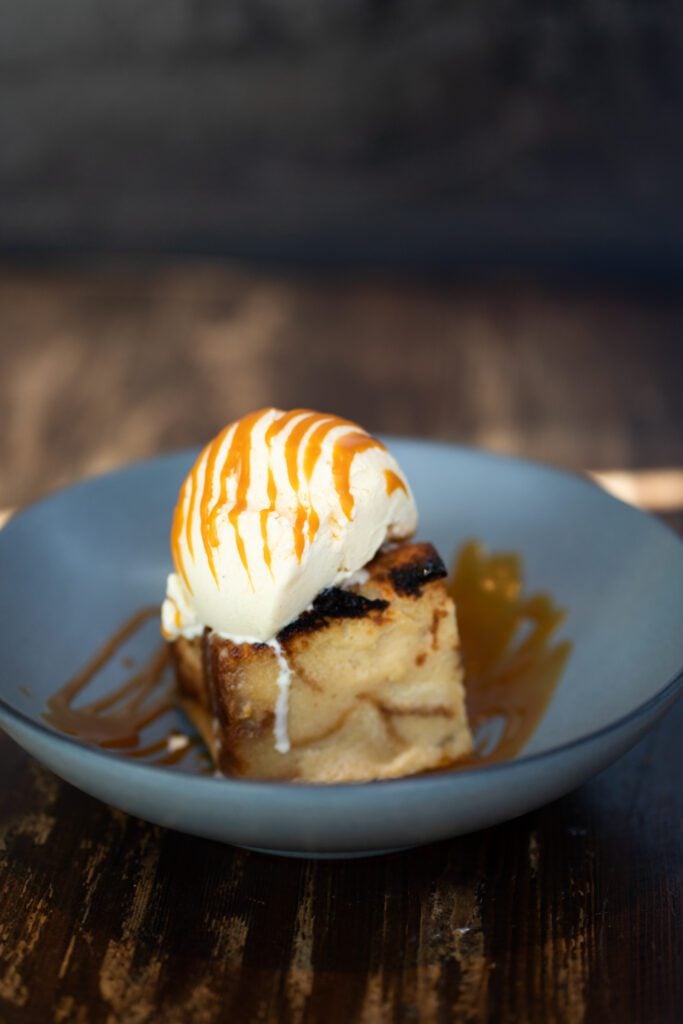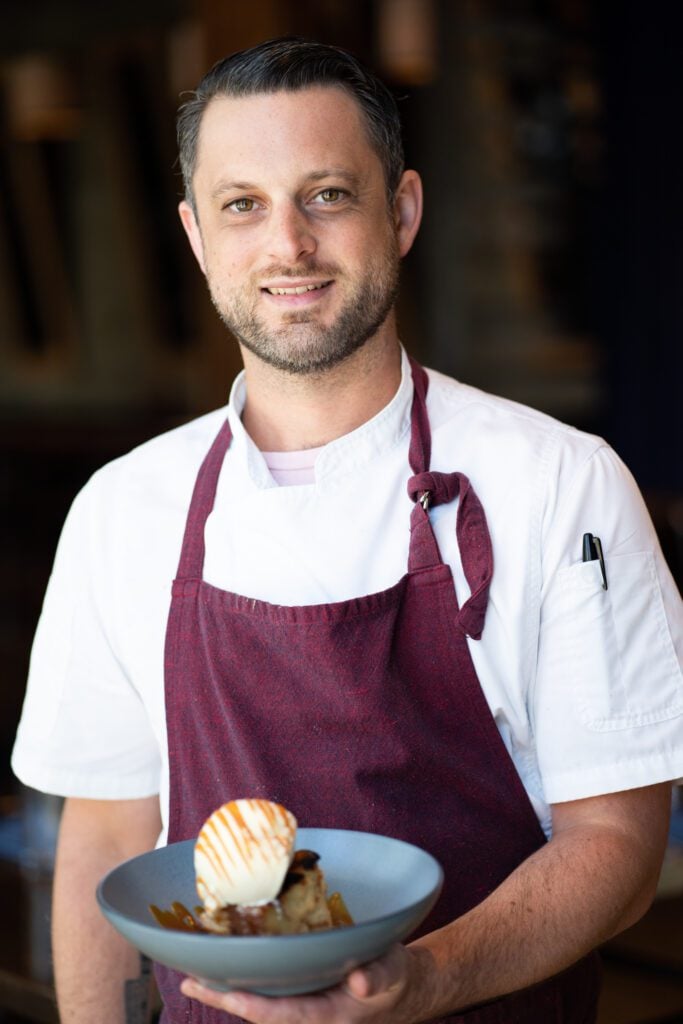 We also tried their Do-Si-Do Trifle because we can't say no to chocolate! This silky dessert was a combination of chocolate pudding with peanut butter mousse, grand marnier and a do-si-do crust. It was delightful and the peanut butter was not over powering at all.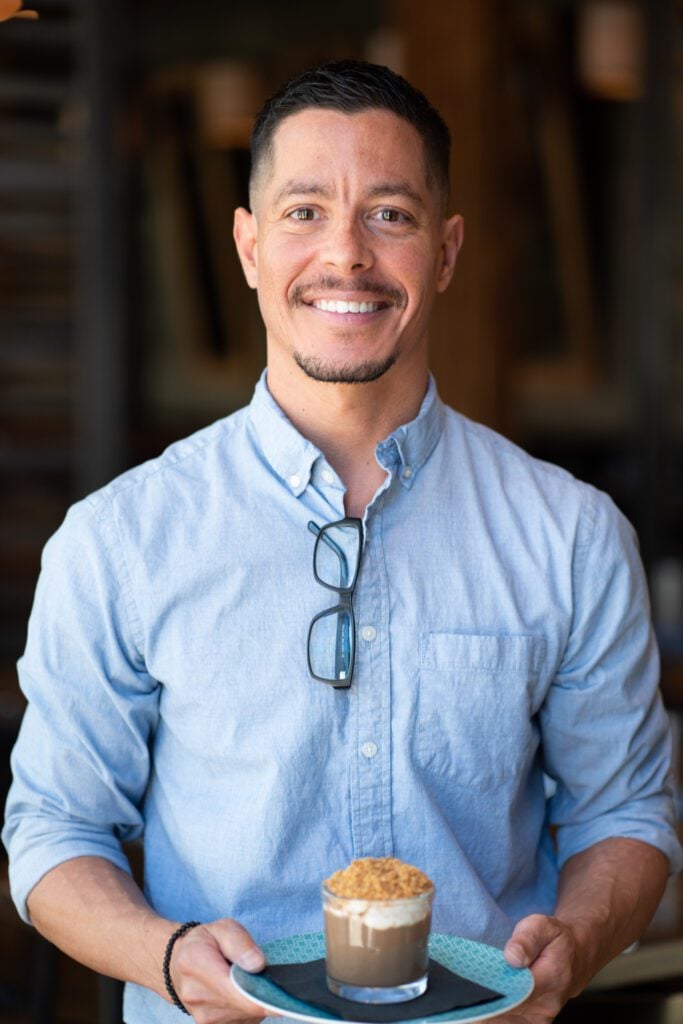 We loved Blue Hound Kitchen because of the food, cocktails and ambiance. The service was impeccable and it was a great spot for a quiet lunch in the middle of the hustle and bustle of Downtown.
Check their full menu and make sure to stop by next time you visit Phoenix if you are coming from out of town or if you are a local that happens to be in downtown Phoenix.