These Air Fryer Smashed Brussels sprouts are a fun way yo cook this delicious vegetable. Very few ingredients and quick to make this side dish will be at your table in under 30 minutes.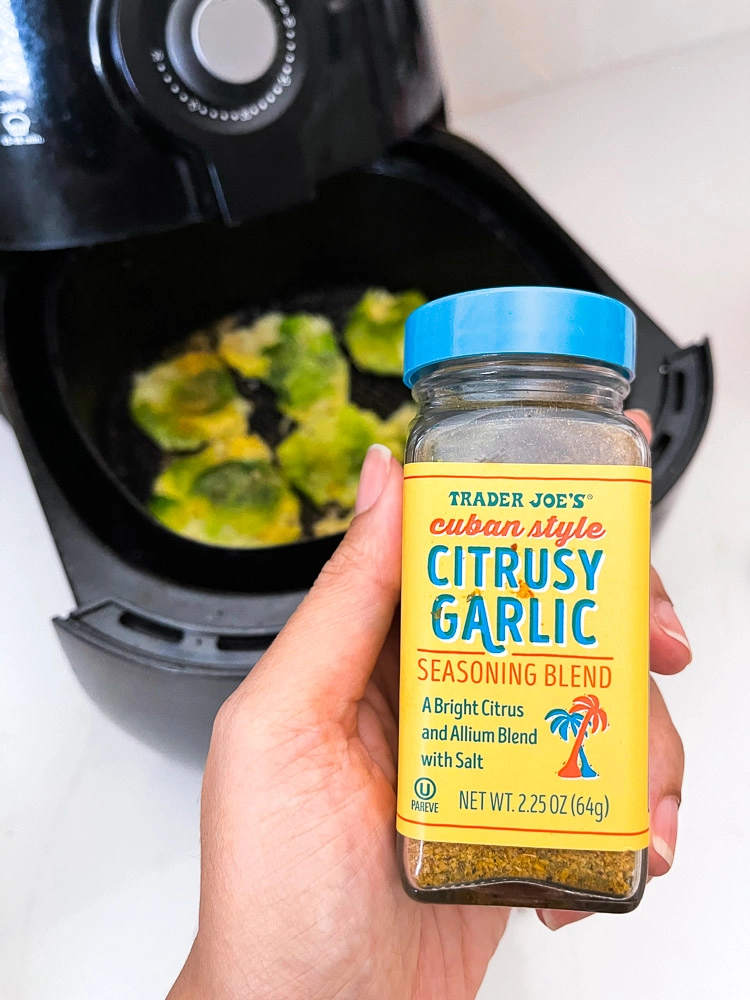 For this recipe I like to keep the seasoning simple. Garlic powder, salt and pepper would do. I had this new Trader Joe's Citrusy Garlic seasoning and decided to add it but if you don't have it don't worry, use whatever seasoning you have handy.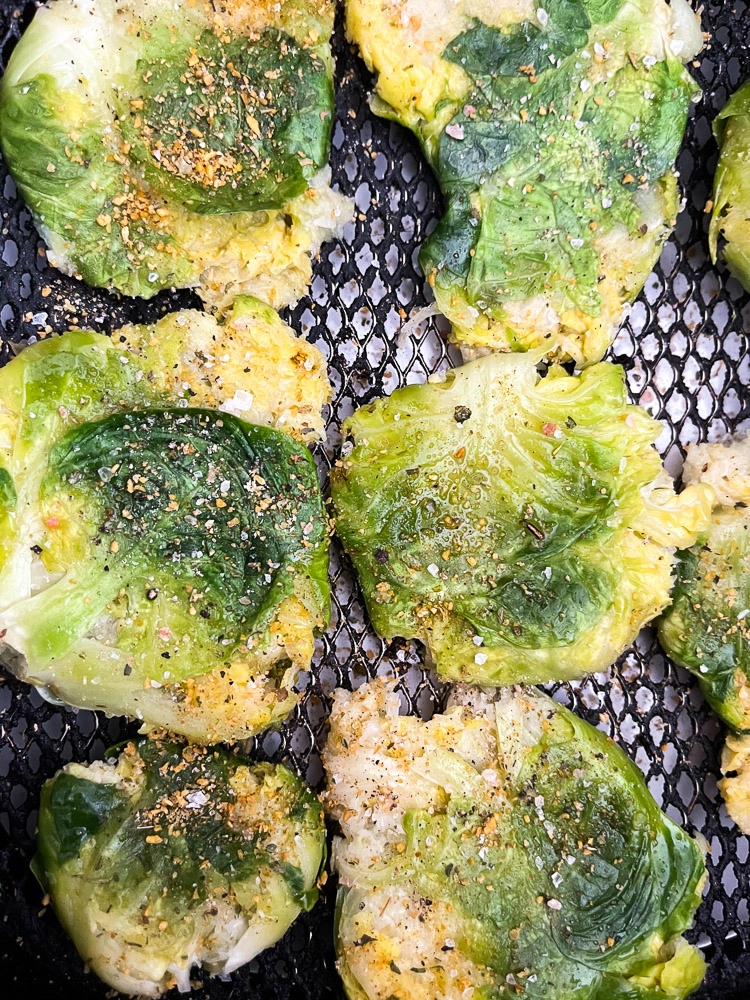 All you need for this recipe is fresh or frozen Brussels sprouts, seasoning, oil, salt and pepper and some parmesan cheese for garnish.
I used fresh Brussels sprouts but you can use frozen. This dish also works in the oven or air fryer, the goal is to make the Brussels sprouts crispy.
How to make Brussels sprouts Crispy
The key to making this dish is to smash the Brussels sprouts thin so they crisp up in the oven or air fryer. Try to smash them so they are about the same thickness, that way you don't over cook some and under cook the others.
I really like the air fryer to make this dish because it work quickly, however you will need to work in batches since not the all the Brussels sprouts will fit in the basket. If you decide to make these in a sheet pan, just keep an eye on them for the desired crispiness.
This is a perfect side dish for any celebration or a quick week day meal. If you are on a Keto diet these are compliant!
This TikTok recipe is delicious and easy to make. Give a try and let me know if you became a Brussels sprouts lover after trying this!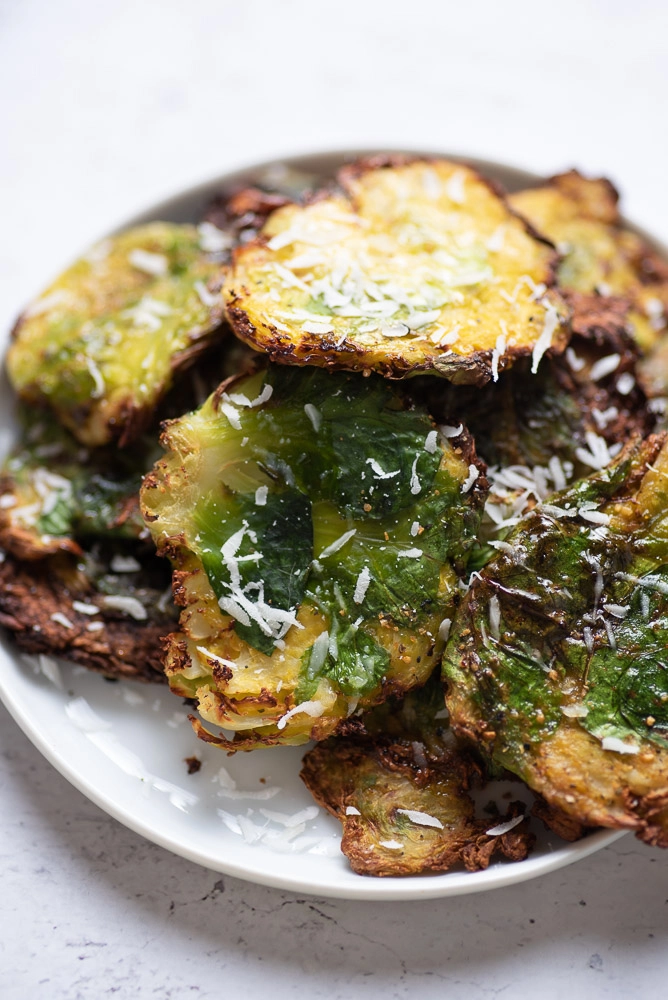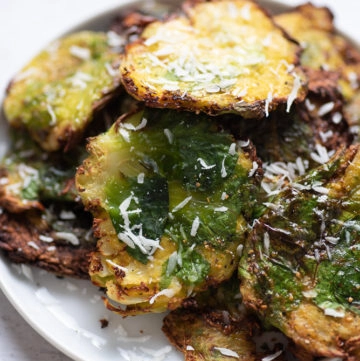 Air Fryer Smashed Brussels sprouts (TikTok recipe)
Ingredients
1

LB

Brussels Sprouts

1

Tablespoon

Olive Oil

1

Teaspoon

Garlic Powder

Salt and Pepper to taste
Instructions
Place the Brussels Sprouts in a microwave-safe dish

Add ⅓ cup of water and microwave on high for 5 minutes

Smash the Brussels sprouts with a flat dish. If you have a tortilla press that works best!

Try to keep the same thickness for all of them to cook them evenly

Coat them with olive oil, garlic powder and salt and pepper

Place them in the air fryer without crowding the basket.

Cook at 350 F for 10 minutes and flip them. Cook on the other side for 5 more minutes

Serve and sprinkle parmesan cheese (optional)