Here is another version of the viral TikTok ramen. Kylie Jenner uses garlic, butter and egg to elevate the humble instant ramen.
I must say it's surprisingly good! In my recipe I used the Instant Chicken Ramen cup the comes with peas, peppers and corn. It gives the dish a lot of color, more texture and flavor.
Another great recipe is this Avocado Toast and Kylie's Chocolate Chip Cookies.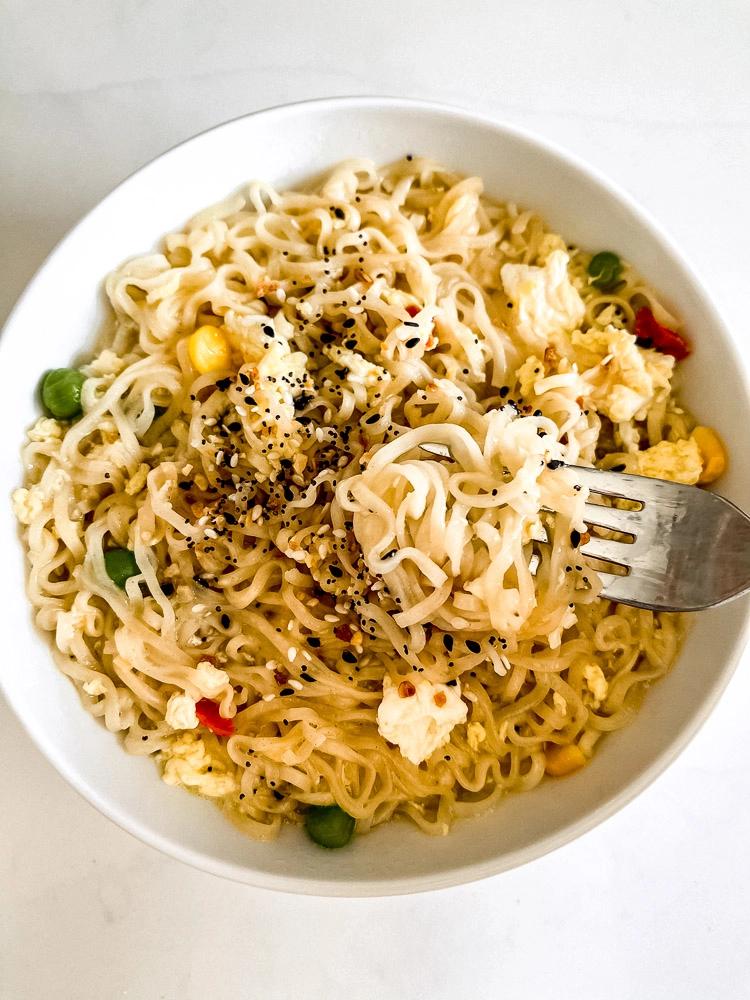 Ingredients:
The recipe is not complicated at all. Few ingredients and a little prep and you will be eating lunch in 10 minutes.
Instant Ramen (Chicken or Beef)
Butter
Garlic Powder
Egg
This recipe differs from the other TikTok ramen because it does not use soy sauce or sugar. Also, this one incorporates a beaten egg which gives the ramen a delicious silky texture and add protein, I call it a win!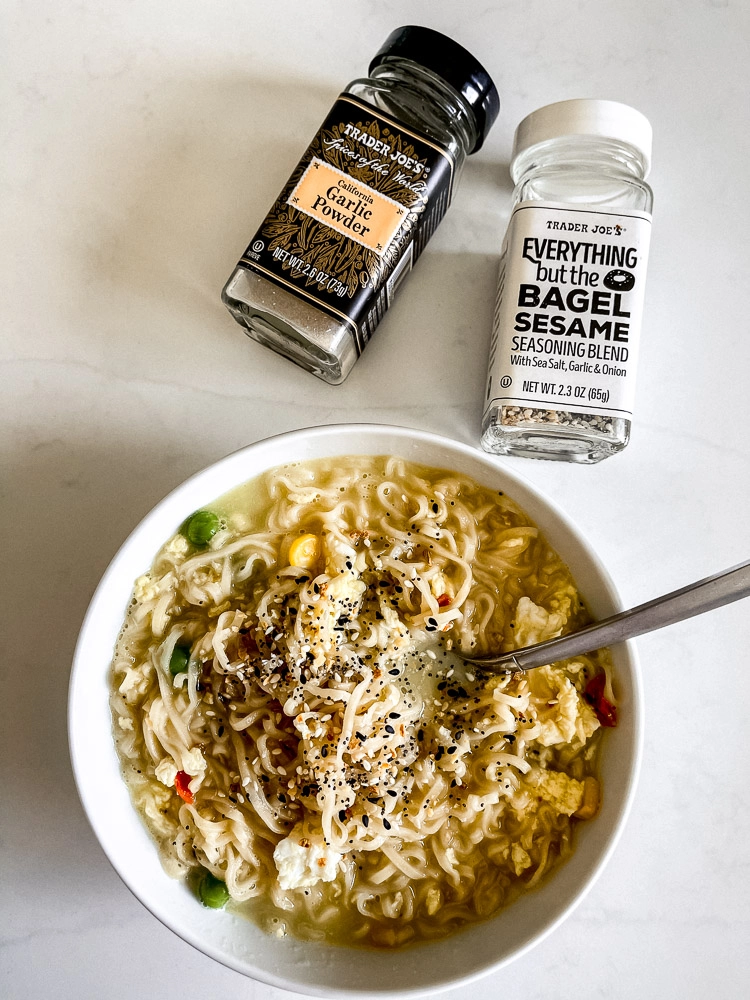 Since I'm a big fan of Trader Joe's Everything but the Bagel Seasoning I had to add it as a topping. It adds tons of flavor to this already flavorful dish.
How to make Kylie's Ramen
To make this you just need to add your ramen noodles to boiling water, let them soften and hydrate for about 2-3 minutes and add garlic powder and butter. Add the beaten egg and serve.
Next time I will add a bit of salt and pepper to my egg and maybe cool down the noodles a bit before I add the egg. I would like to see if I can achieve an even more creamy texture rather than scrambled eggs-like texture.
Overall this is a good spin on traditional ramen and I would be trying this again. Let me know if the comments if you have made these recipes and if you like them!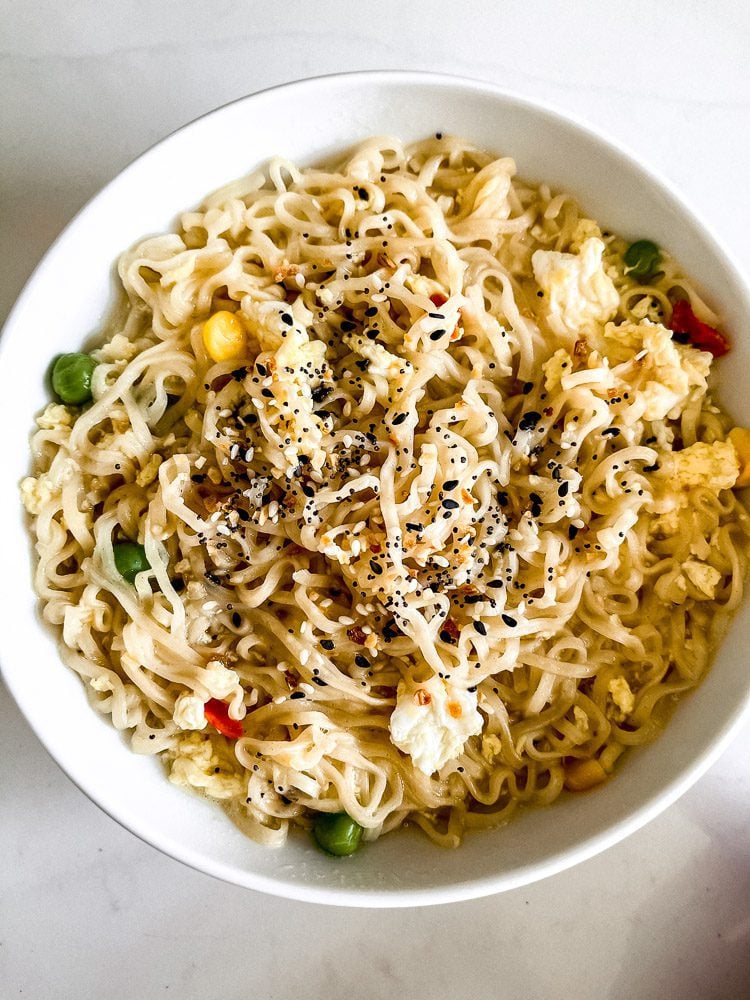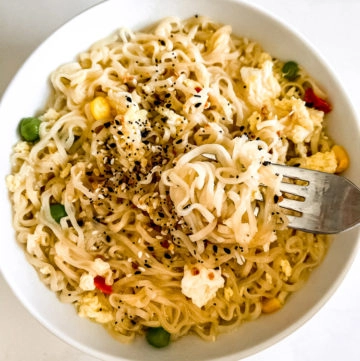 Kylie's Ramen Tik Tok
Ingredients
1

Instant Ramen Noodle Cup

1

cup

boiling water

1

tablespoon

butter

1

teaspoon

garlic powder

1

egg

beaten
Instructions
Cook the ramen according to package instruction

In a sauce pan add the ramen once cooked. Add more water if needed (1 tablespoon or so)

Add the garlic powder and butter and stir

Add the beaten egg and cook for 1 more minute

Serve and top with everything bagel seasoning (optional)