This Baked Oatmeal Cake Recipe from TikTok is one of my favorites so far.
I eat oatmeal everyday and making it this way is a nice variation to the traditional my Instant pot cooked oatmeal or the overnight oats.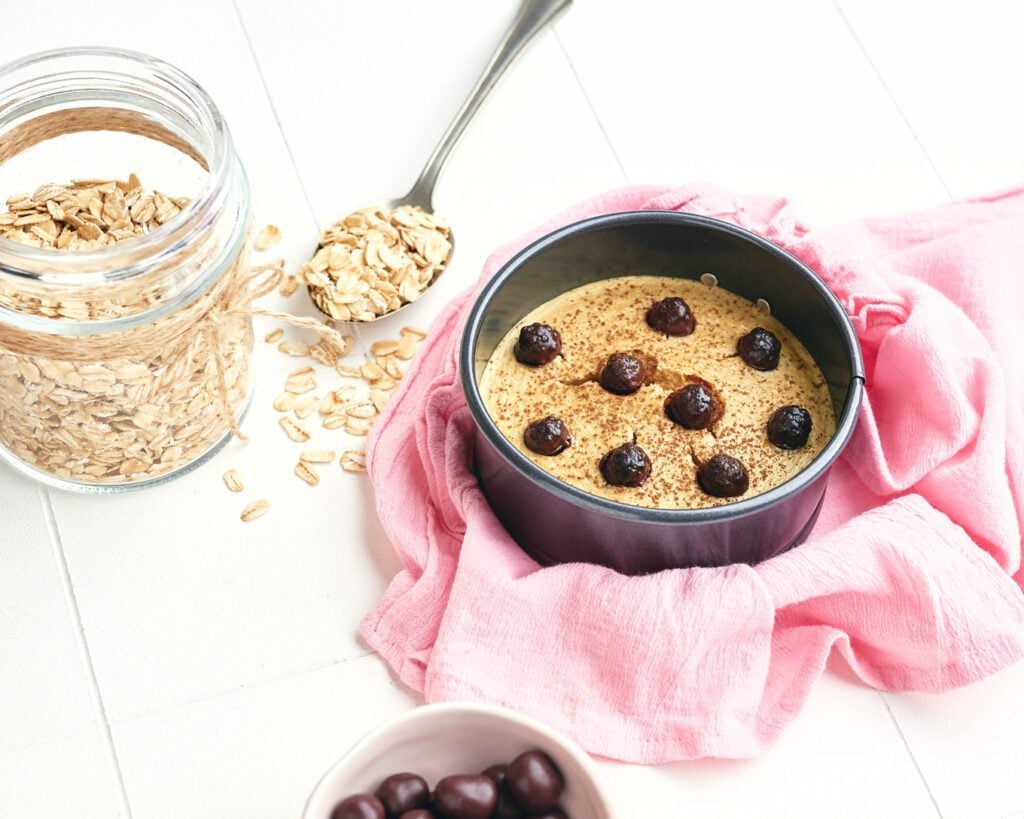 Ingredients in this recipe
The ingredients in this recipe are a handful but still simple, everyday ingredients. We are making a cake but basically using oat flour instead of wheat flour.
Oats: We can use any tips of oats although steel cut is not the best fit. We are blending all the ingredients so the finer the oats, the better.
Egg: This is the binding agent that will give us the cake texture we are looking for.
Baking powder: This will give our oatmeal cake a nice rise and airy texture
Blueberries: You can choose any topping you want, I love baking in some blueberries, chocolate chips are also great.
Banana: This is a natural sweetener and also add moisture to the cake.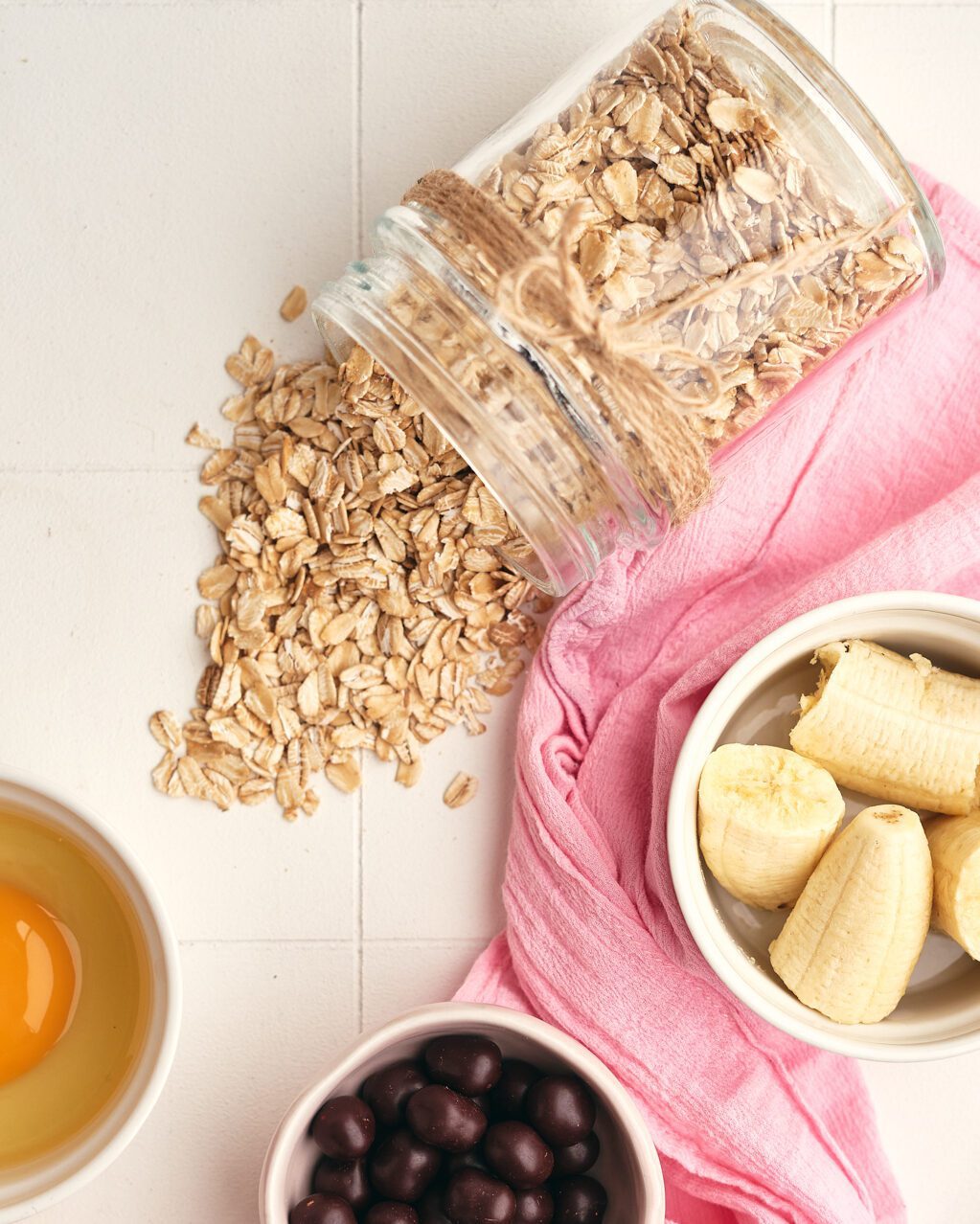 Why you will love this recipe
Oats are part of a heat healthy diet because of their high fiber content. Adding oats to my daily breakfast helps me start the day with adequate nutrition and keeps me fueled for the day.
I love a sweet treat when it comes to breakfast and this baked oatmeal is just that. It feels like a treat but it is nutrient dense and healthy.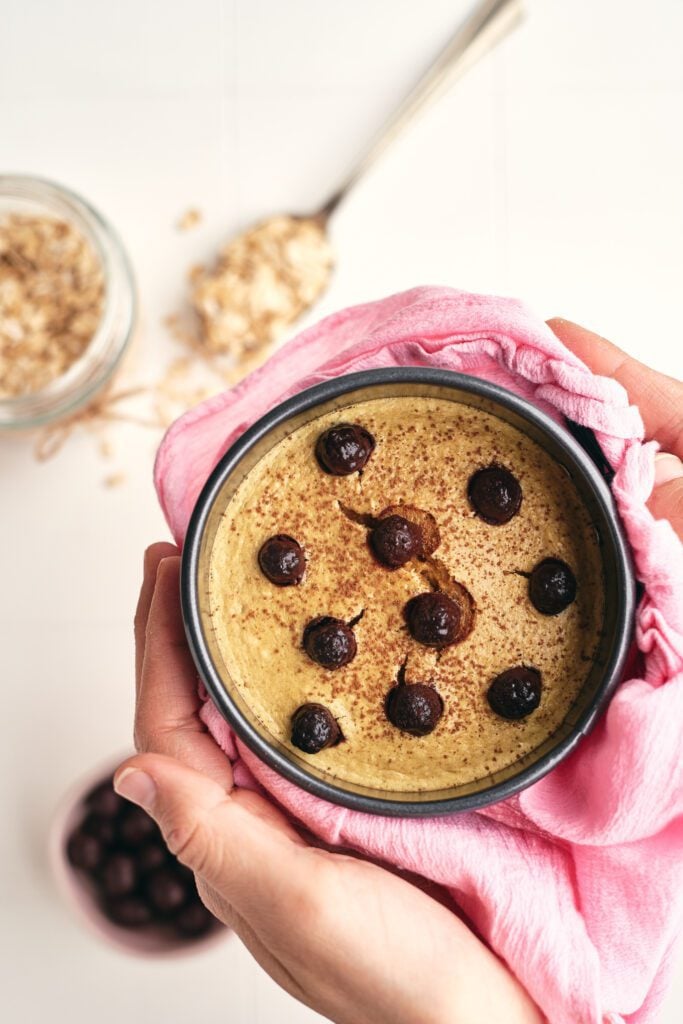 The great thing about this recipe is that is highly customizable. From toppings to texture, you can choose different ingredients and make this recipe taste different every time.
If you like a little bit of crunch, you can add some rolled oats after blending all the ingredients. I personally like the smooth texture so I don't add extra oats.
Baked Oatmeal Cake Recipe TikTok
This baked oatmeal will be your new favorite breakfast that is nutritious and tastes delicious
Ingredients
½

cup

rolled oats

1

egg

1

banana

medium

½

teaspoon

baking powder

¼

cup

blueberries

¼

cup

milk

I used cashew milk
Instructions
Blend the oats, banana, egg, milk and baking powder until well combined

½ cup rolled oats,

1 egg,

1 banana,

½ teaspoon baking powder,

¼ cup milk

Add the blueberries and bake at 350 Fahrenheit for 12-15 minutes

Top with more blueberries and enjoy