This Easy Creamy Protein Oatmeal is one of my go-to easy weekday breakfasts. It's healthy, hearty and delicious.
Starting the day with complex carbs from oatmeal and protein from a quality whey powder is an easy way to eat a balanced breakfast.
What kind of oats to use
I personally love rolled oats. They are easy to cook and I love their texture.
They have more fiber than instant oatmeal and that allows a slower absorption of the carbohydrates without spiking blood sugar.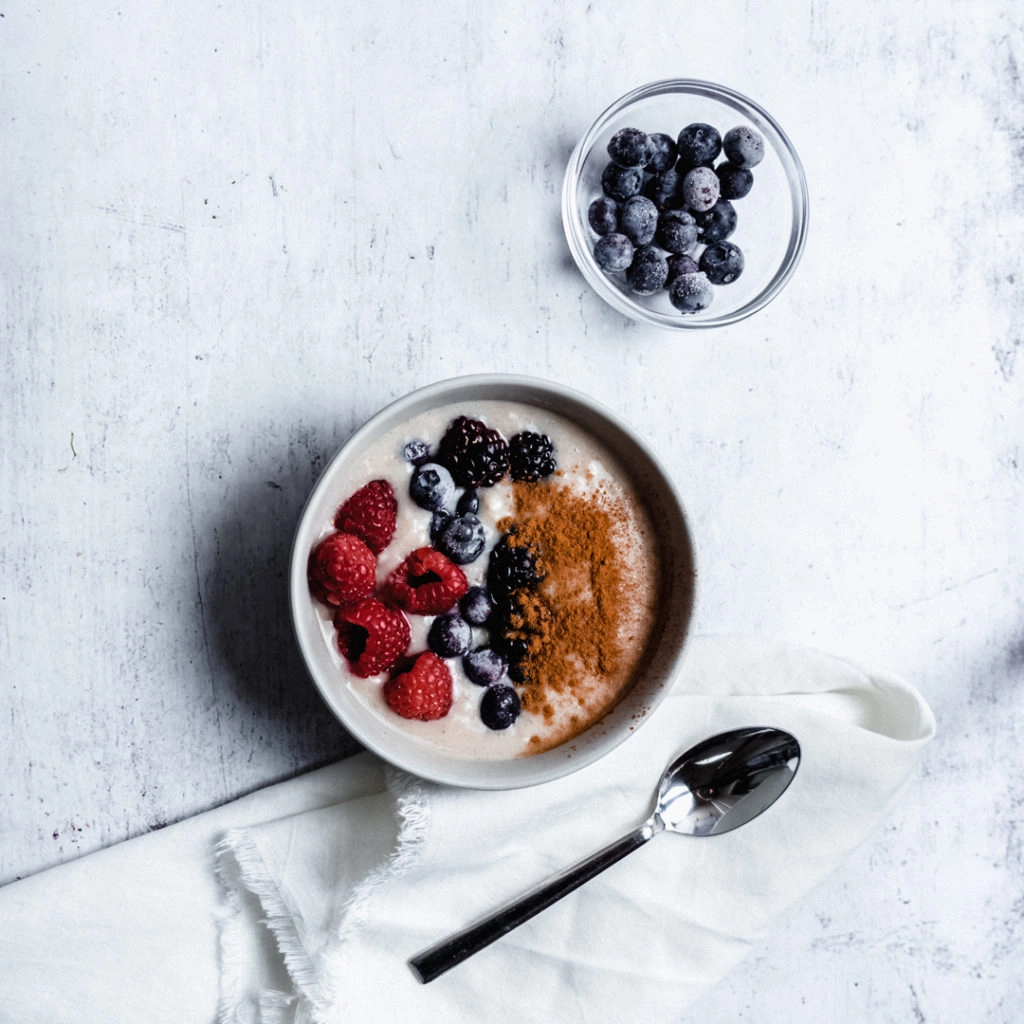 What kind of protein powder to use
I use a high-quality whey protein. Something low in sugars, carbs and fat. This allows me to get the most protein without adding additional calories.
I personally prefer to use a vanilla whey powder, that way I can add any flavorings I want including chocolate (I add cacao powder) or peanut butter powder.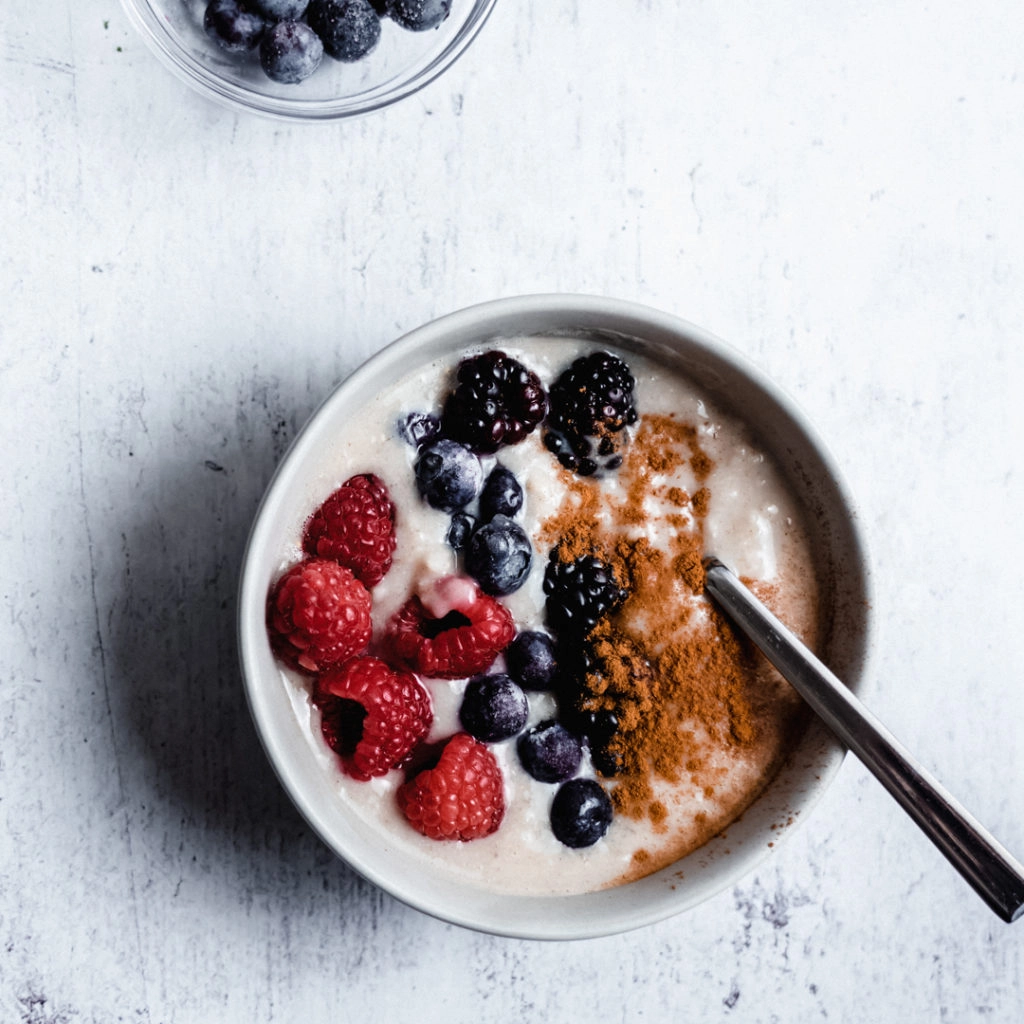 The Method
In making protein oatmeal, the method you use, makes a huge difference in texture. Some people are not big fans of oatmeal and most of them have an issue with the texture.
I love my oatmeal to be creamy, almost like a cream of rice. The texture to me is definitely the most important thing!
After your oats are cooked to the desired texture, the next thing is the protein powder.
If you add the protein powder to the hot oatmeal, the protein is going to curd and give you a grainy texture which is not ideal.
The protein should be combined with water or milk and whisked until dissolved and then added to the cooked oatmeal.
You can also skip the protein. I have a recipe for Apple Cinnamon Oats that is perfect for those who don't have or don't want protein.
This recipe can be made ahead of time and reheated or eaten cold if you prefer. The toppings you add can create delicious varieties; some of my favorites are berries and chocolate chips.
If you have a pressure cooker such as Instant Pot, use it! The oats turn out amazing when cooked for about 4 minutes at high pressure.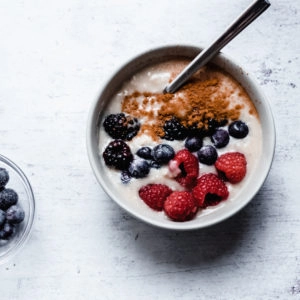 Instant Pot Protein Oatmeal
Creamy, delicious, high protein breakfast that is macro-friendly and easy to make
Ingredients
¼

cup

old fashion oats

1

cup

water

3

tablespoon

Vanilla Protein Powder

3

tablespoon

milk or coffee creamer

¼

teaspoon

Cinnamon

¼

cup

mixed berries
Instructions
In a glass bowl mix together the oats, 1 cup of water and the cinnamon

Place a trivet in your instant pot and add enough water to cover the trivet (about 1 cup)

Place the glass bowl on the instant pot and set it on pressure cook at high pressure for 4 minutes

Allow 4 minutes of natural release, then do a quick release of the remaining pressure and remove the oats from the instant pot.

In a bowl, mix the protein powder and milk or coffee creamer (I love using creamer) and whisk them together until you get a thick "sauce" consistency.

Mix the protein "sauce" and the oatmeal until well incorporated and creamy

Top with berries and more cinammon.
Video