I have never been to NYC but when we go, visiting Magnolia Bakery is high on my list. Have you been there and tried their famous Banana Pudding?
Seeing how people get Magnolia Bakery pudding shipped from NYC nationwide, made me really curious to try this dessert.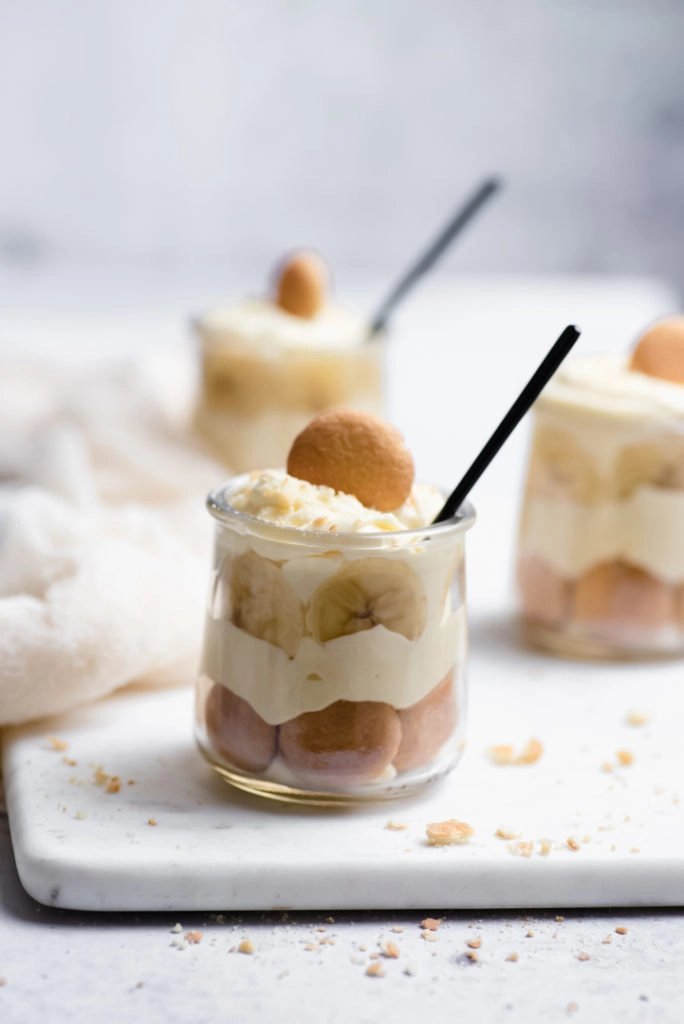 I found the Magnolia Bakery's book at my public library and the recipe was shared there, I also did some online research and decided to give it a try.
I must say that the flavor was really pleasant. I love that it's made with sweetened condensed milk as it was one of my favorite things I ate when I was a child.
This is an easy dessert with very little prep that will be a crowd-pleaser.
I am already planning to make this dessert again during the hot summer hours. It will such a great sweet dish to pair with BBQ.
This is the kind of dessert that you'd like to eat right away. The bananas oxidize quite fast so it isn't a good dessert to store for days, although you can prep the vanilla custard ahead of time and assemble the dessert when ready to eat.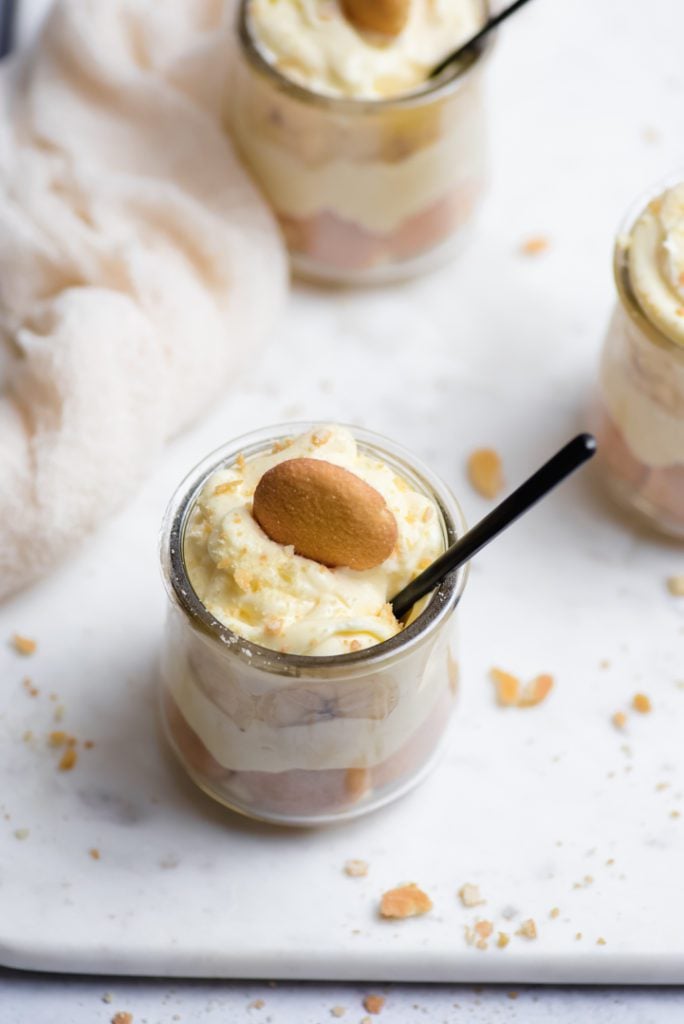 I served my banana pudding in individual cups but another popular way to serve it is in a trifle bowl and it's a great entertaining dessert idea and would make a beautiful centerpiece at any tablescape.
You can also assemble it in a glass bowl and serve it as a trifle. It will look fabulous on the table.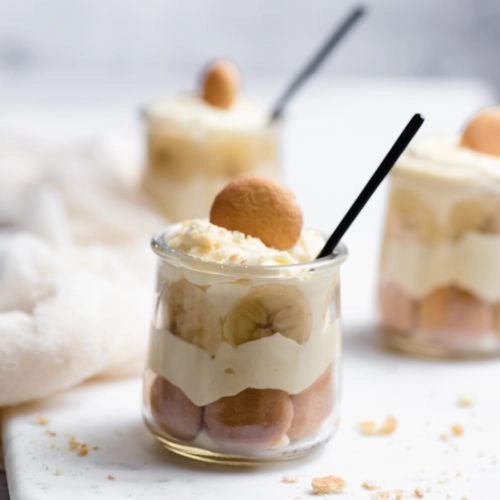 Banana pudding best dessert for any occasion
Ingredients
One 14oz can condensed milk

1 ½

cups

cold water

1 3.4

oz

package instant vanilla pudding

3

cups

heavy cream

One box of mini Nilla Wafers

4

cups

sliced bananas -
Instructions
Mix sweetened condensed milk and cold water on medium speed for 1 minute.

Add pudding mix and mix until pudding is smooth, about 2 minutes. Cover and refrigerate for 3-4 hours, or overnight.

Whip the heavy cream on medium speed for about a minute, then increase speed to med-high and whip until stiff peaks form, about 1-2 more minutes, do not to over whip.

Combine the whipped cream with the pudding mixture. I personally like to fold in the whipped cream using a spoon so the mixture keeps the fluffy texture. -

Spread a layer of cookies on the bottom, layer with pudding and bananas. Top with more pudding and a wafer