Cantina Gueros is West Valley (Peoria, AZ) Mexican restaurant focusing in homemade style food and handcrafted cocktails is fun and vibrant atmosphere.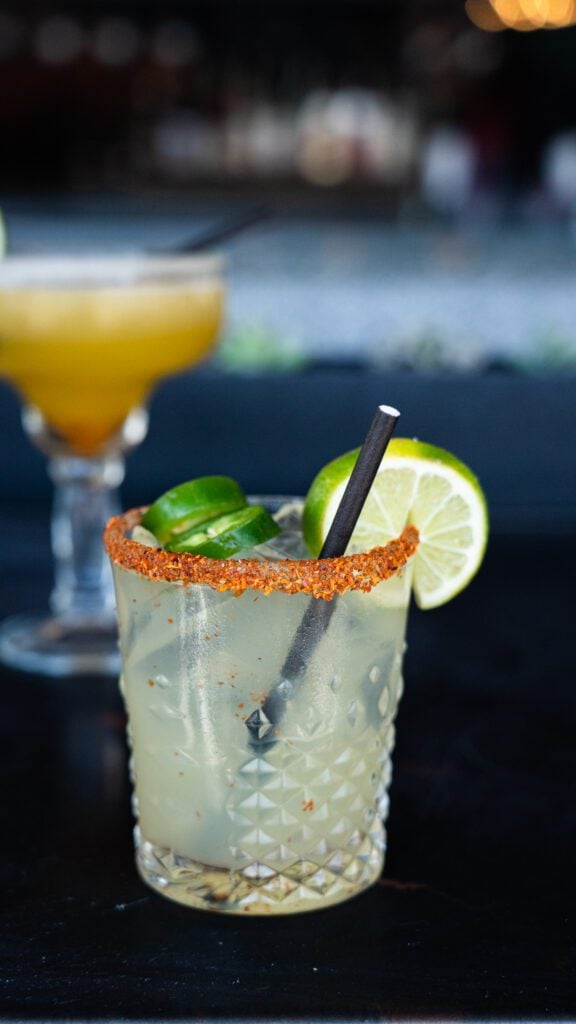 Cantina Gueros is opening their second Valley location in Goodyear, AZ in June 2022. We were invited to try some of the best items on their menu and these are our favorites:
Elotes:
They have different combinations on their menu, we went traditional with this appetizer and ordered the classic elote with mayo, cheese and spices. It was creamy and sweet with just the right amount of spice.
They also have hot Cheetos elote, bacon elote. If you love corn, you can't go wrong with any of these.
Guacamole
No visit to a Mexican restaurant is complete without some guacamole, am I right? Their traditional guacamole features fresh avocados, onion, tomato and cilantro.
They also have fun spins on this appetizer including bacon guacamole and pomegranate guac.
We also tried their Smothered Corn Bread which is a grilled corn bread with poblano cream on top, bacon and cilantro. Definitely a fun and delicious corn bread option.
For our entrees we chose the Steak Fajitas and the Enchiladas Suizas with Barbacoa.
Their menu is is broad and offers options for everyone. They allow you to customize your dish to your liking and offer plenty of options.
Steak Fajitas
They were steaming hot, served with rice, beans, cheese, sour cream and warm tortillas. The portion size if shareable, specially if you are doing appetizers, drinks and dessert.
The enchiladas Suizas are one of my favorites. They are smothered in a cream cheese-based sauce and green tomatillo salsa.
I loved this dish, it was perfect size, the barbacoa was flavorful and they were very filling with the side of rice and beans.
This time we did not get dessert because we were so full! But we have been there before and they have fabulous caramel-stuffed churros.
The vibe, food and service are great at Cantina Gueros. When you visit their Peoria location, ask for Jordan, she's is a gem of a waitress and will make your dining experience even better.