If you are wondering if STK Scottsdale is worth the hype, the short answer is yes!
STK is nested in the heart of Old Town Scottsdale and boasts a high end dinning experience with upbeat vibe and atmosphere.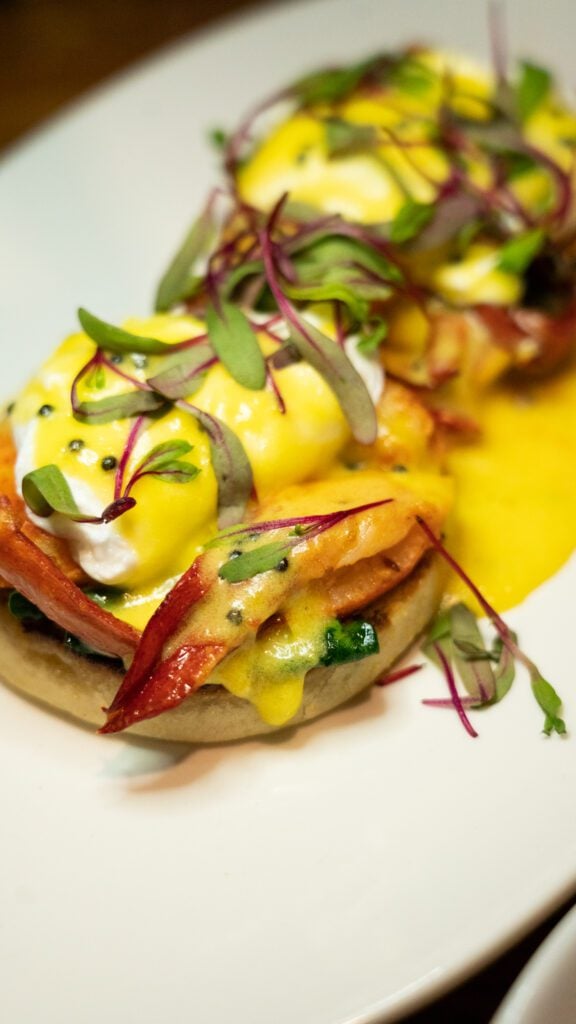 The menu is extensive and there is something for everyone. Every ingredient is elevated and the flavor combinations are unique, making the dining experience a one-of-a-kind.
STK Scottsdale Menu
We were invited to try their brunch menu which has some similarities with the dinner menu. Since we are not picky eaters, we decided to let the chef pick the dishes and it was the best decision.
Striating off with a classic wedge salad with thick pieces of bacon, crisp lettuce and tomatoes in a house bleu dressing.
Next up was the most incredible tuna tartare with taro chips. The tuna was perfectly seasoned and fresh and the taro chips were crunchy and light. Definitely one of my favorite appetizers.
Then the chef sent this amazing beet and burrata salad, a spin on a classic Italian panzanella salad with bread croutons, pickled onions, pickled red and golden beets and a blob of fresh burrata drizzled with olive oil.
When you visit STK, you need to try their steak. Their signature steak with truffle butter and shaved potatoes is their spin on a classic French Steak and frittes.
Since we were there for brunch, we tried two of their classic brunch dishes; Crab Benedict and French Toast. the most perfect sweet and savory duo.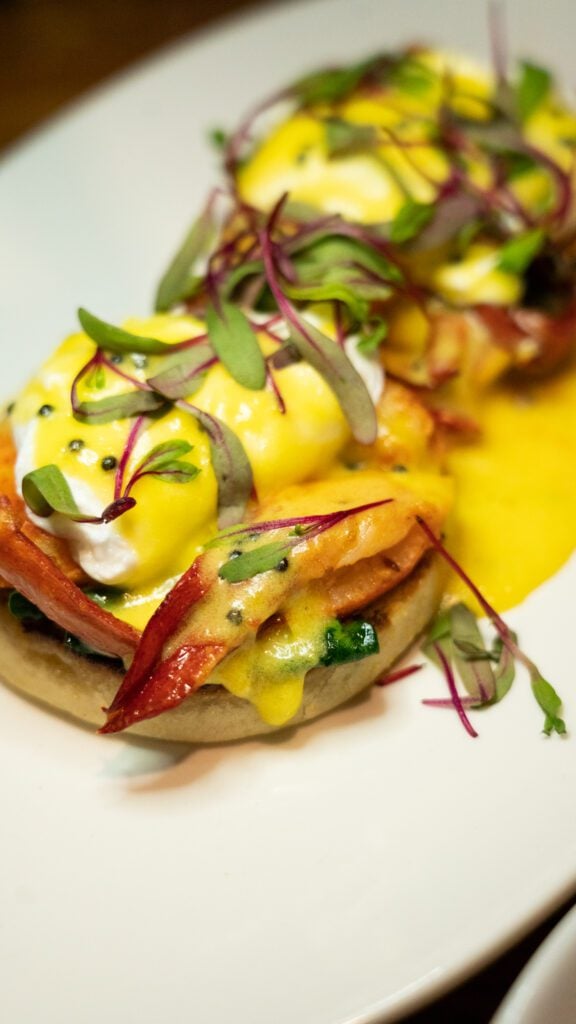 Service was also stellar and we met chef Doug who is insanely passionate about his craft and that passions shines through every dish he presents.
Service was stellar! We had everything we needed at all times with plenty of time in between to chat and enjoy our food. Our server Ashley was amazing, always with a smile and made the best cocktail recommendations.
Highly recommend a visit to STK. It is a perfect spot for a celebratory meal including a date night, a girls night out or a bachelorette dinner.