These sweet, tangy and flavorful red onions are the perfect topping for tacos, rice bowls or salads. They add brightness to any dish and are easy to make.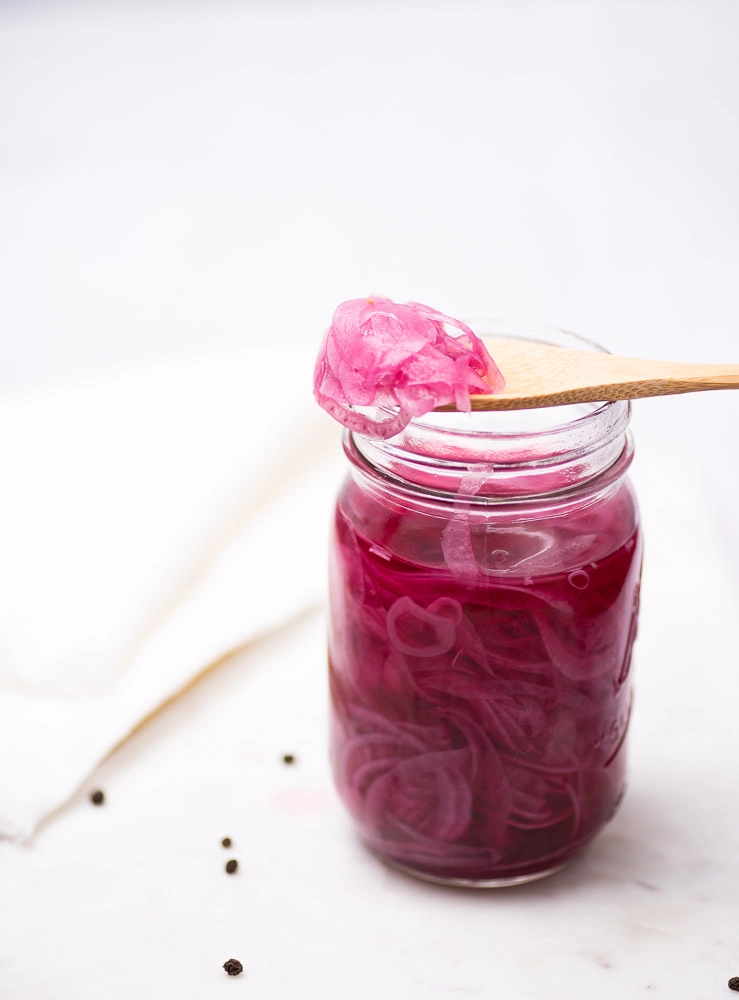 The secret to amazing pickled red onion is in the way you slice them. I like to slice mine with a mandolin, but be extremely careful with this kitchen gadget.
When using a mandolin, I always wear a protective glove and use the mandolin blade guard. Trust me, I'm talking from experience.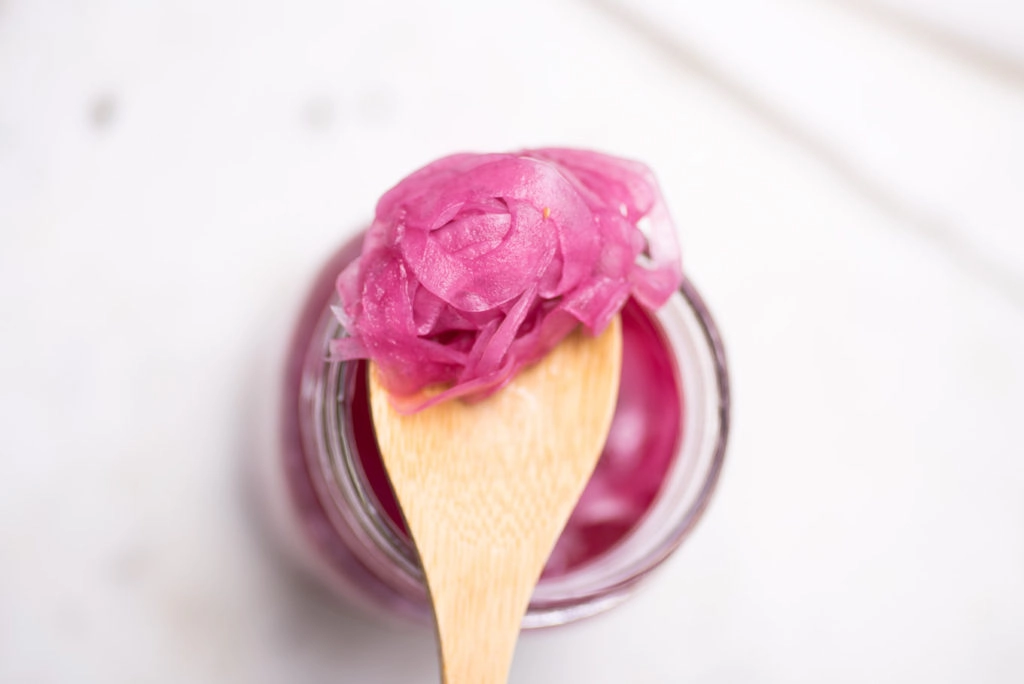 How to pickle onions
There are several ways to pickle onions. You can use citrus to pickle or vinegar.
In this case I'm using red wine vinegar because I love the mild, sweet taste of it. But you can use white vinegar or apple cider.
I like to leave my onions at room temperature for about 1 hour after I mix all the ingredients together, then I store them in the fridge.
These pickled onions keep pretty good in the refrigerator, I stored them before for up to month.
What do you do with pickled red onions?
I love to add them as a topping to my tacos, specially the carne Asada ones. the acidity from the onions, help cut through the fat in the meat and adds a layer of flavor to the tacos.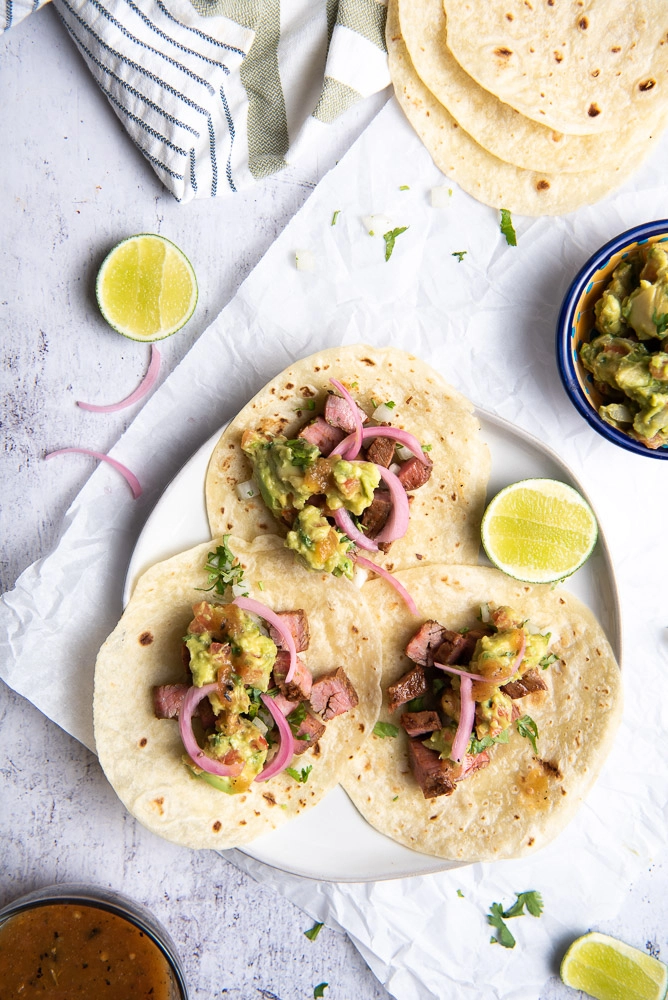 Another great use for these is in salads. The pickled juice serves as a perfect dressing for any salad or rice bowl. My favorite is to add the onions to a green salad with chicken and avocado.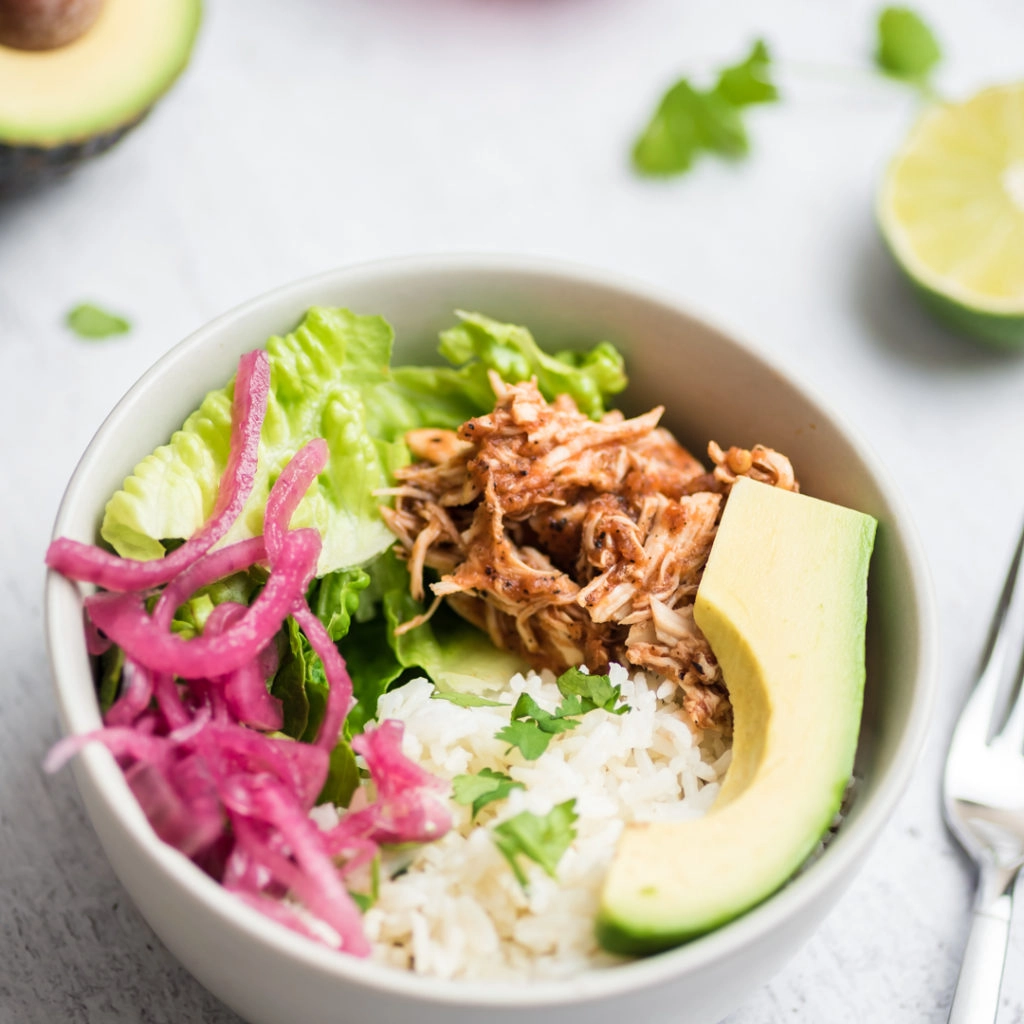 Another fun way to use them is in wraps, giros or paninis. They add just the right amount of tangy and sweetness to pretty much any dish.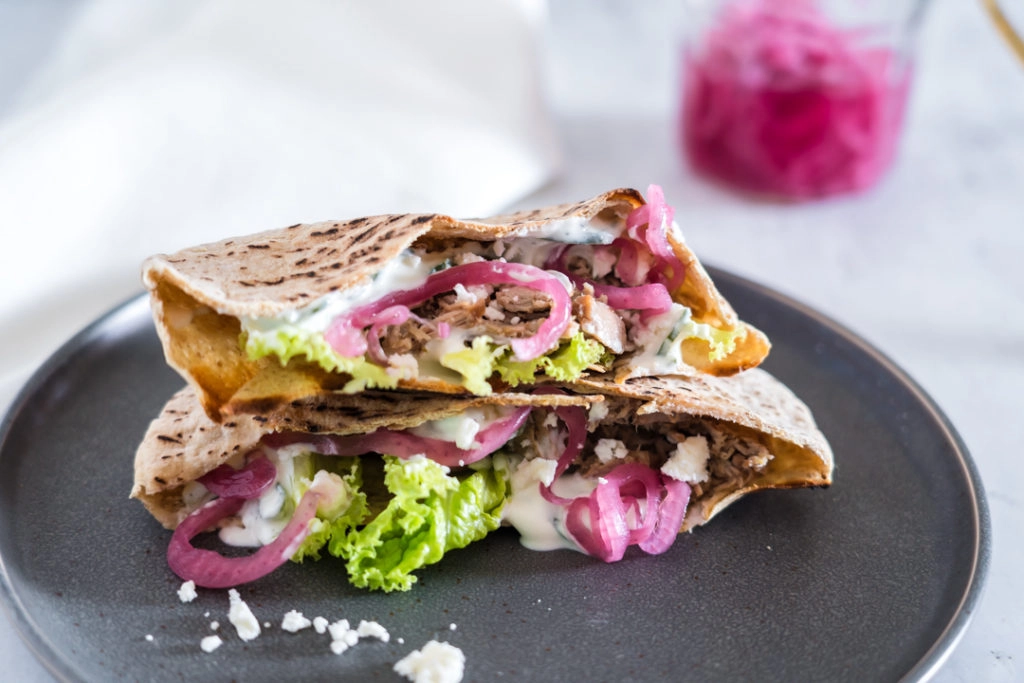 Red Pickled Onion
Ingredients
1

Thinly sliced red onion

⅛ inch slices

½

cup

water

¼

cup

red wine vinegar

Can substitute for white or apple cider

2

tablespoons

sugar

1

teaspoon

salt

Pepper to taste
Instructions
Mix the onions and the sugar and let them sit for about 10 mins.

Add the water and vinegar and give them a good stir. Add the salt and pepper and store then in the fridge in a covered jar.

Let them sit for at least 1 hour and enjoy.