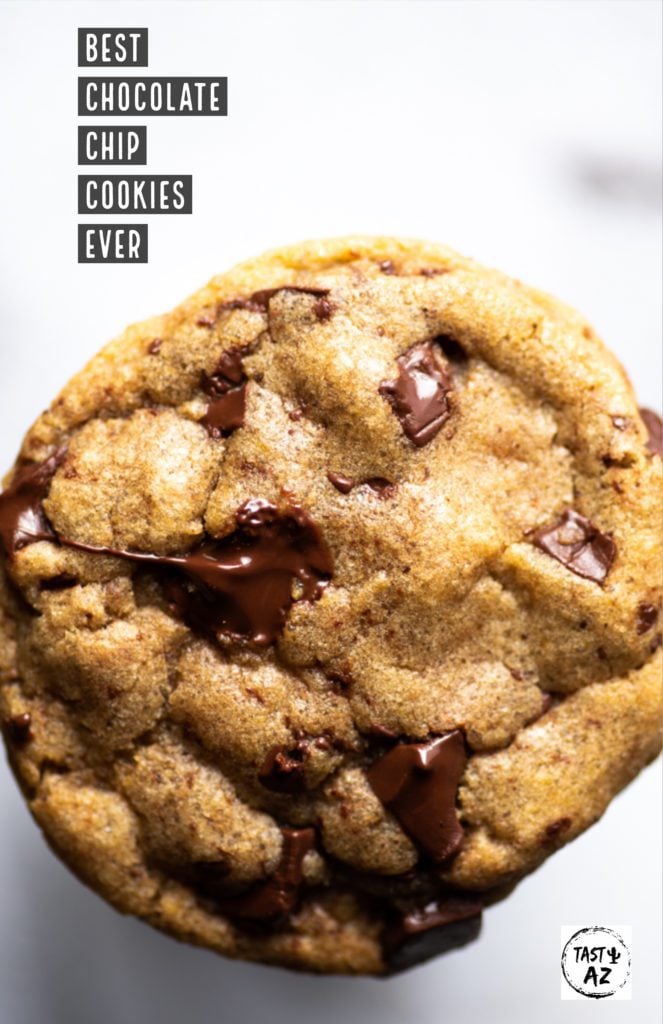 I have searched high and low for the perfect chocolate chunk (or chips) cookie. When I think of the ultimate chocolate chunk cookie 3 things come to mind: flavor, texture, and ease of the recipe.
I took me several months of trial and error, wasted ingredients including expensive butter and chocolate bars to find the perfect recipe. But in the end, it's all worth it because I found a recipe that is easy, consistent and delicious!.
Ingredients
The ingredients in this chocolate chip cookies are probably already in your pantry. If shopping for them I recommend investing in high-quality unsalted butter and a nice semi-sweet chocolate bar.
No Mixer needed
One of the things that I love so much about this recipe is the fact that you do not need a mixer to make them. All the ingredients are just stirred into the dough which makes the clean up after baking a bliss.
Brown Butter
This is the secret for these cookies rich and decadent flavor. Do not skip this step. It will transform your cookies and elevate their flavor as you've never imagined. It's magic.
Flour measure
After the brown butter, the amount of flour is the key element in this recipe. If you put too much you will end up with a cakey cookie, if you put too little your cookies will be flat. The measure of 325 grams of flour came after much trial and error. If you don't have a kitchen scale measure 1 cup and a little shy of ¾ cups of flour.
Chocolate Chunks
If you are not able to find a quality semi-sweet chocolate bar for these cookies, make sure to use the best chocolate chips you can find. I prefer a chocolate baking bar because it melts beautifully and the taste is amazing. But regular chocolate chips will do.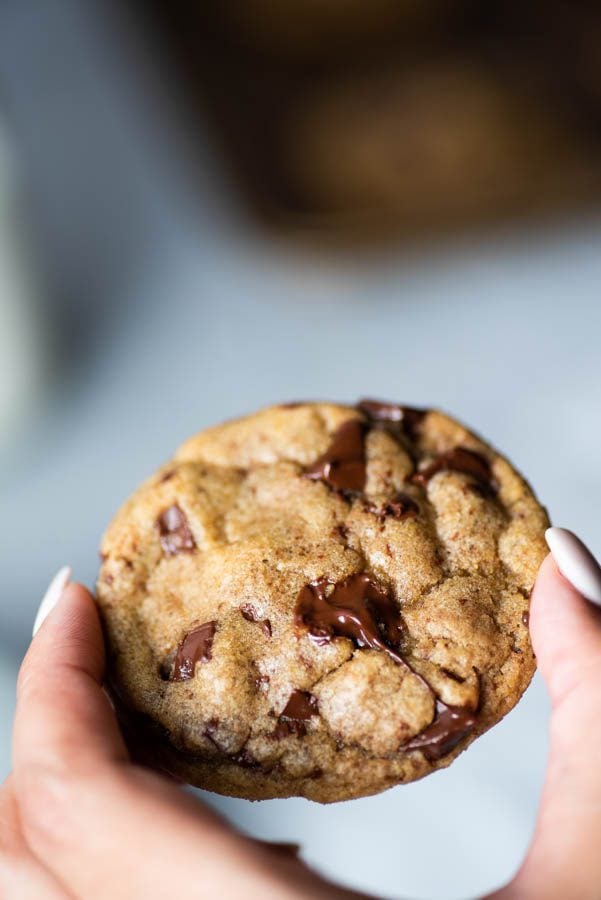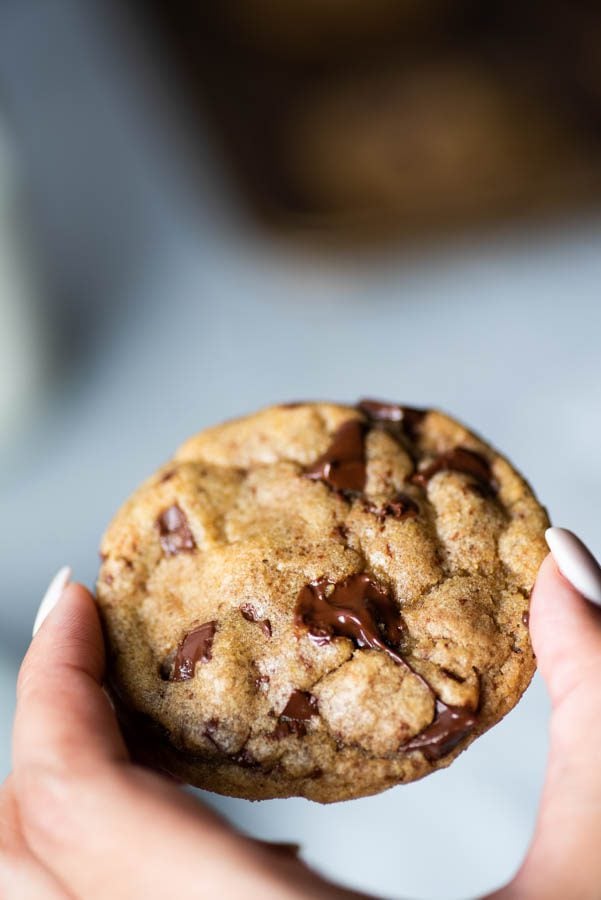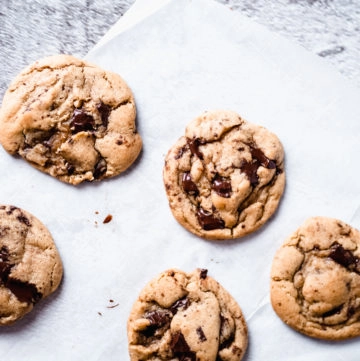 Chocolate Chip Cookies
No mixer needed, easy and delicious chocolate chip cookies
Ingredients
¾

cup

browned butter (unsalted)

1 ½ stick of butter melted (188 grams solid)

1

cup

Brown Sugar

180 grams

½

cup

Granulated Sugar

60 grams

1

egg

1

egg yolk

225

grams

flour

1 and ¾ cups

80

grams

chocolate chunks

1 and a half bars chopped

½

teaspoon

Baking soda

5 grams

½

teaspoon

salt

5 grams
Instructions
melt butter in a saucepan, stirring constantly until butter is amber in color and has small brown specs (6-7 minutes).

in a bowl, mix the brown and granulated sugar, egg, egg yolk and add the melted brown butter and combine until all ingredients are incorporated

in another bowl combine the salt, flour and baking soda

Add half of the flour mixture into the butter mixture and stir until completely mixed. Then add the other half until the dough is formed.

Fold in the chocolate chunks or chocolate chips and cover the bowl with wrap. Let it sit in the fridge for 20 minutes.

Preheat the over at 330 Fahrenheit. Scoop the cookie dough into sheet pans and make sure to leave enough space in between. I usually fit 6 dough balls into each cookie sheet.

Bake in the oven for 12 minutes. Take them out and let them sit in the cookie sheet for 5-10 minutes.