Hi friends!
I ran a poll on my Instagram stories and to my surprise a lot of you will celebrate Valentine's Day at home and I don't blame you; reservations at nice restaurants fill up quickly, the crowds, etc. But in my case because my husband travels for work, we take advantage of the very few times he is home on this day.
This year, he happens to be home for Valentine's and we are celebrating it dinning out.
If you haven't made reservations yet (Don't worry, I got you!) these are some of the options that caught my eye. I have dined at all these restaurants and highly recommend them. If you don't get a chance to celebrate Valentine's Day at any of these places, keep in mind they are great options for a date night out, a birthday or any special occasion.
Fairmont Scottsdale Princess:
La Hacienda:
By now you already know that my all time favorite restaurant is La Hacienda. For Valentine's they are offering a special menu for $75 per person that will include a Baja Lobster Thermidor special. Knowing how talented chef Forest Hamrick is with seafood, I can tell you this is going to be a decadent dinner.
Bourbon Steak:
If you want an excellent wine pairing dinner option this is the spot. Chef Sara Garrant will delight you with her seafood cooking skills (She's from Alaska!) and their in-house Sommelier Jason Caballero will make sure your taste buds do a happy dance with every sip you take. The entire menu is link here.
Hyatt Regency Scottsdale Resort & Spa:
Hyatt always has amazing options to celebrate, don't miss out on their monthly wine dinners, they are faboulus!
Alto Ristorante:
Hyatt's Italian restaurant will offer a special prix-fixe menu including dishes like Lobster Carbonara, Risotto de Mare and Red Snapper. If you love seafood, this dinner will hit the sweet spot. They will also offer other meats and each dinner will include a gondola ride (sign me up!)
SWB, a southwest bistro:
This is one of our favorite spots. Food is so flavorful and unique when it comes to the different ingredient pairings. For Valentine's day, they will have a special menu that includes your choice of Dungeness Crab Crusted NY Strip Loin or Baja Striped Sea Bass, salad or soup and dessert. Highly recommend this place, we did the Wine Me Dine Me experience and it was amazing!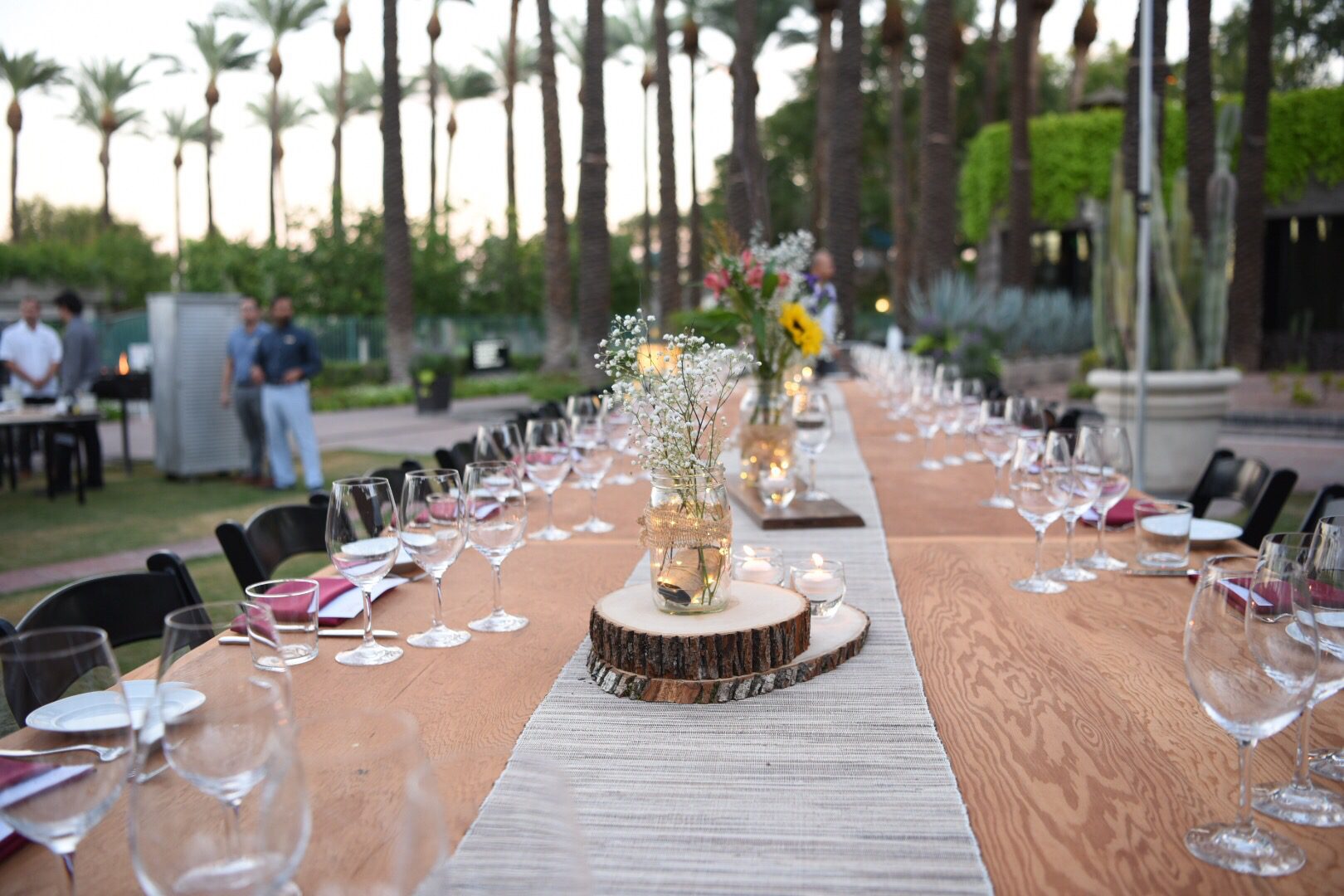 In addition to these great dinner options, they will offer live entertainment at Center Stage Bar, a Valentine Getaway and Love is in the Spa package experience.
Cartwright's Modern Cuisine:
This place is a must for local food. Chef Brett Vibber is well known for using locally sourced and foraged ingredients. Be prepared for an unconventional menu, full of eclectic ingredients and overall delicious food.
Their special Valentine's Day menu will include a Crudo Platter; Oysters and strawberries, Bison Tartare and Albacore Tuna with local Citrus. For the main course you get both Trout and Prime New York Steak and for dessert a White Chocolate Panna Cotta
For Valentine's day they have crafted a menu that includes seafood, meat and pasta. Check out all the details about Cartwright's special menu. They still have availability for Valentine's Day so book soon!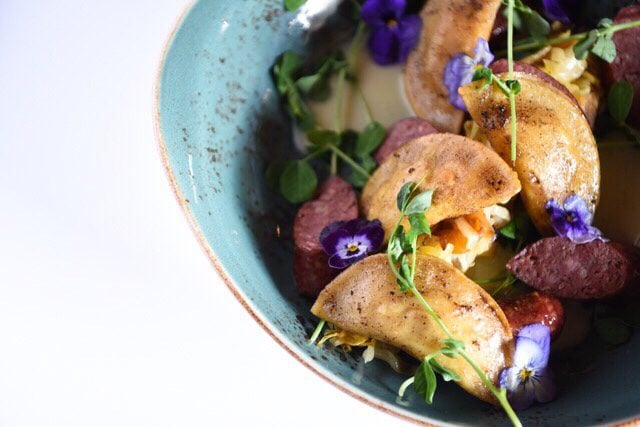 Four Seasons Resort Scottsdale at Troon North:
Talavera:
The newly renovated Talavera restaurant will offer a Spanish flare tasting menu showcasing a variety of tapas and entrees that include a choice of lobster al mojo de ajo or pimenton-rubbed wagyu flat iron steak. The view from Talavera is incredible, it will certainly be the perfect backdrop for a romantic Valentine's Day dinner.
They will have flamenco music and dancers, making this a truly Spanish experience. This will definitely be on my list of must-visit soon spots, Spanish food is one of our household favorites.
Proof, an American Canteen:
Proof is one of those restaurants that has left a long lasting experience for me. I can still taste the chorizo burger that they featured a couple of years ago. To celebrate Valentine's Day, Proof will offer a variety of seafood items including prawns, oysters and king crab legs featured on their seafood tower.
A special dessert created just for the occasion is their Valentine's Truffle Box in addition to their amazing dessert menu, I still remember the pecan pie I ate there, it's the best I have ever tried.
Tomaso's When In Rome:
I visited Tomaso's When In Rome a couple of weeks ago and I was highly impress with the food and the service! Truly Sicilian hospitality was displayed here.
For Valentine's they will have a special menu featuring a special menu that will include decadent pasta dishes. If you order of their regular menu don't miss their charcuterie board, the arancini and the amazing cannoli. Their family wines are a must try!
Hash Kitchen:
This is one of my favorite brunch spots! This weekend they will be offering a Strawberries and mimosa special.
My top picks for brunch are the bacon board as an appetizer, the carnitas hash and the lemon ricotta pancakes. The mimosa flights are always delicious and super pretty to photograph.