Tía Carmen (Aunt Carmen) is the newest restaurant at JW Marriot Desert Ridge Resort and Spa.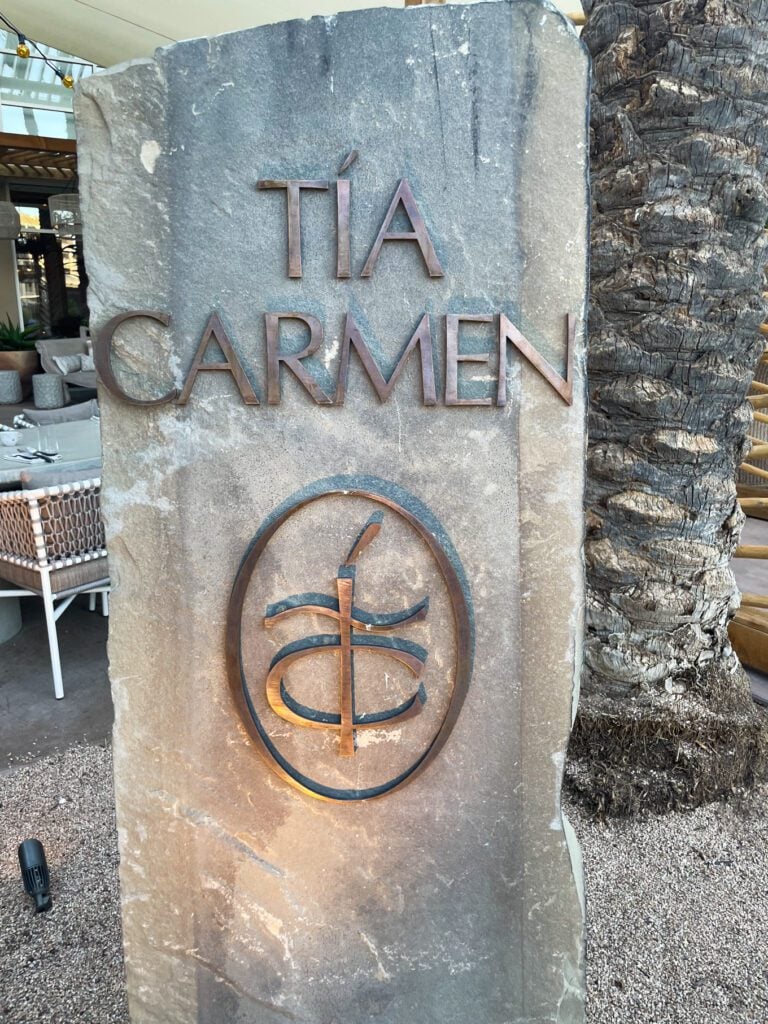 At Tia Carmen, executive chef Angelo Sosa celebrates his Dominican heritage and the culinary influence that his aunt Carmen played in his upbringing.
The Atmosphere
When you step into Tía Carmen, you immediately feel as if you were in Tulum, Mexico.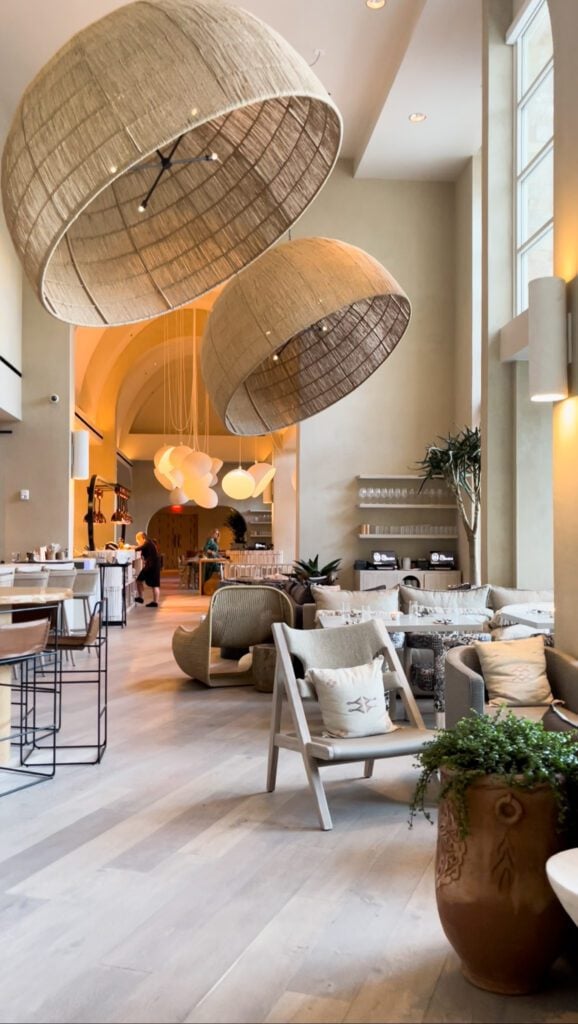 The beautiful design by Thomas Schoos, is an ode to the organic, natural, boho vibes that create a peaceful and aesthetic atmosphere.
Drinks at Tia Carmen
Tía Carmen has a beautifully curated drink menu with cocktails that are pleasing to the eye and the palate.
One of my favorites is their 5 Citrus Spritz; a blend of lemon, orange, grapefruit, lime and blood orange. It is refreshing and makes for a perfect picture!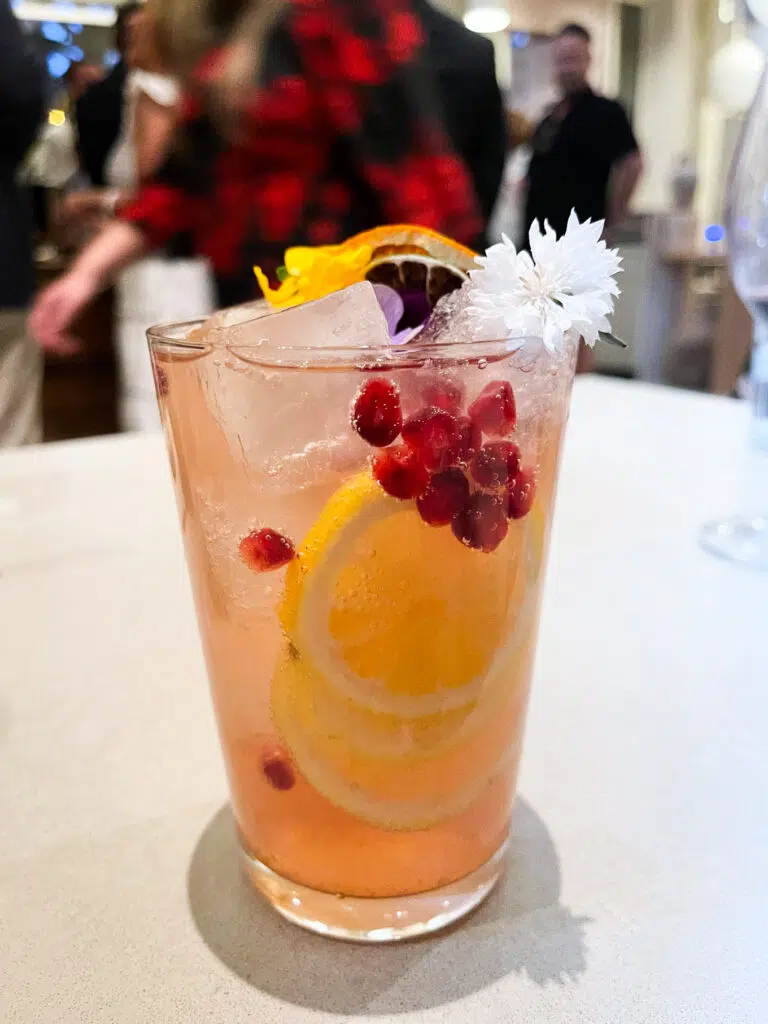 We also tried their Sangria and it was delightful, with perfect flavor and very refreshing.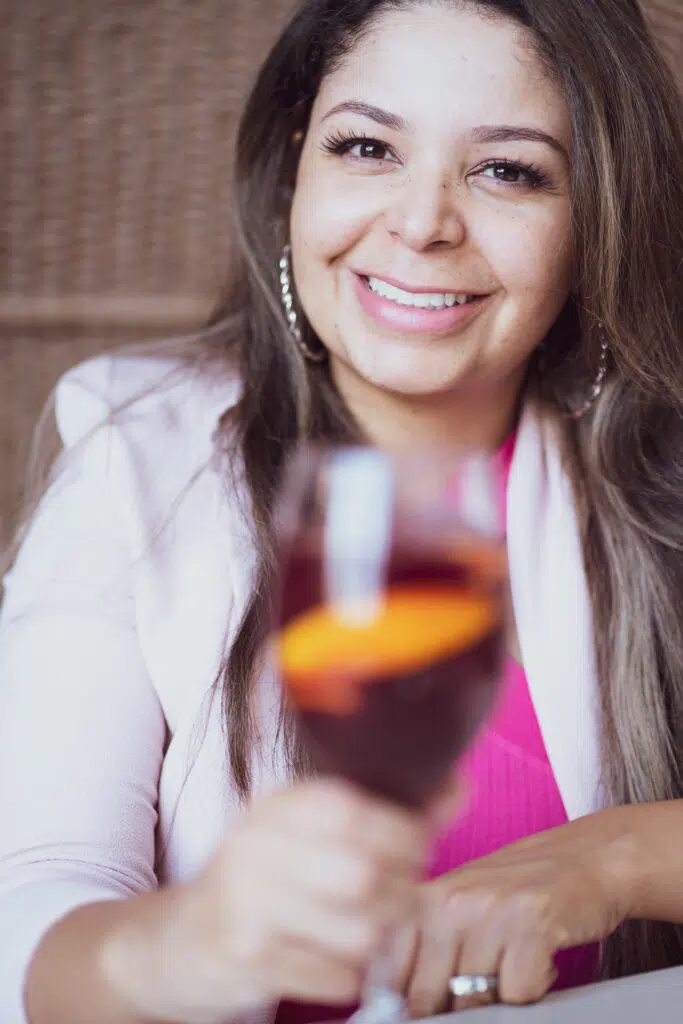 Starters
We started with the Tuna Crudo with chilled corn coconut broth; it was sweet and aromatic with notes of ginger that complimented the fresh tuna beautifully.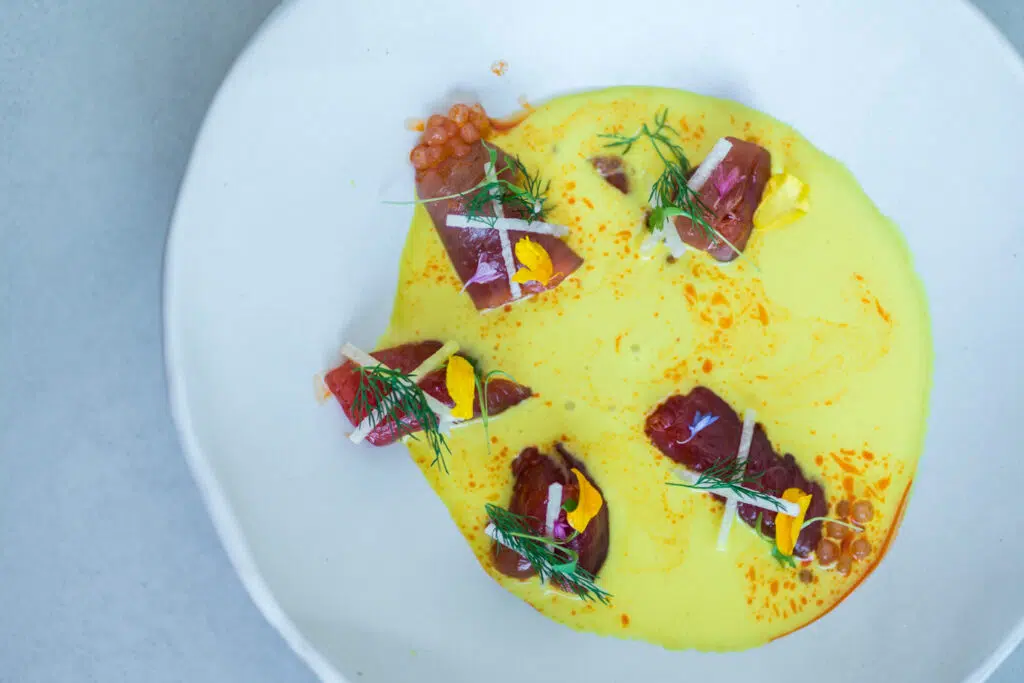 Since we are big fans of Peruvian-style chaufa rice, we decided to try the Native Grain Rice; a combination of linguiça sausage, bacon, serrano chile, garlic and ginger, topped with a sunny up egg.
Both appetizers are amazing but the Native Grain Rice was a big hit at the table and I highly recommend it.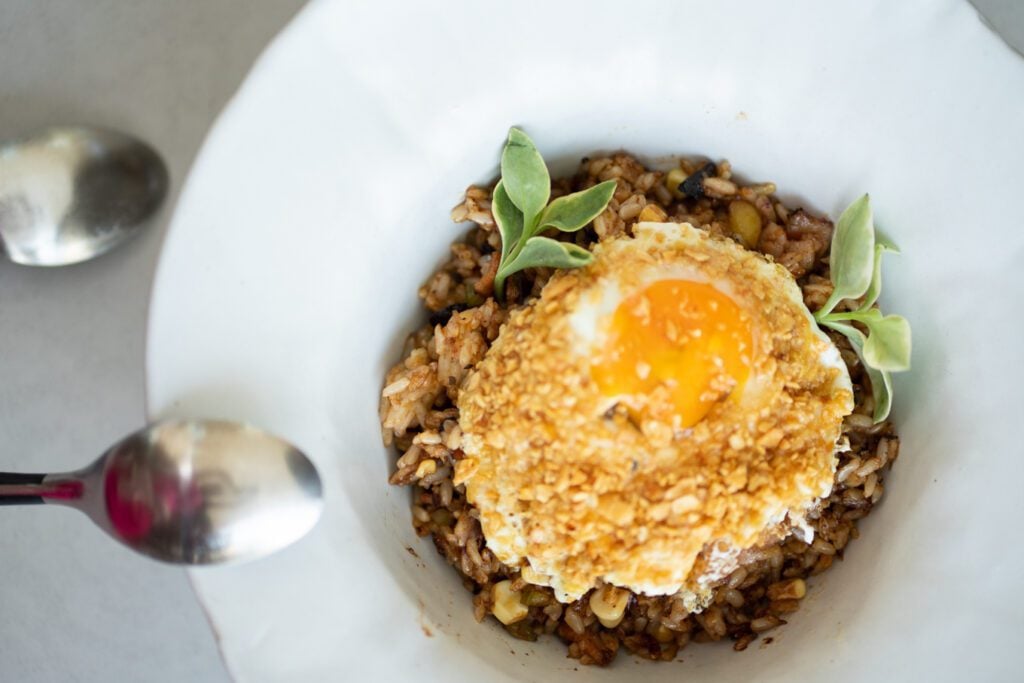 Entrees
Our top two picks for entrees are the Chicken Guisado and the New York Strip.
Chicken Guisado is a chicken stew that is cooked low and slow for a deep flavor and tender chicken thigh meat and it is served with turmeric rice.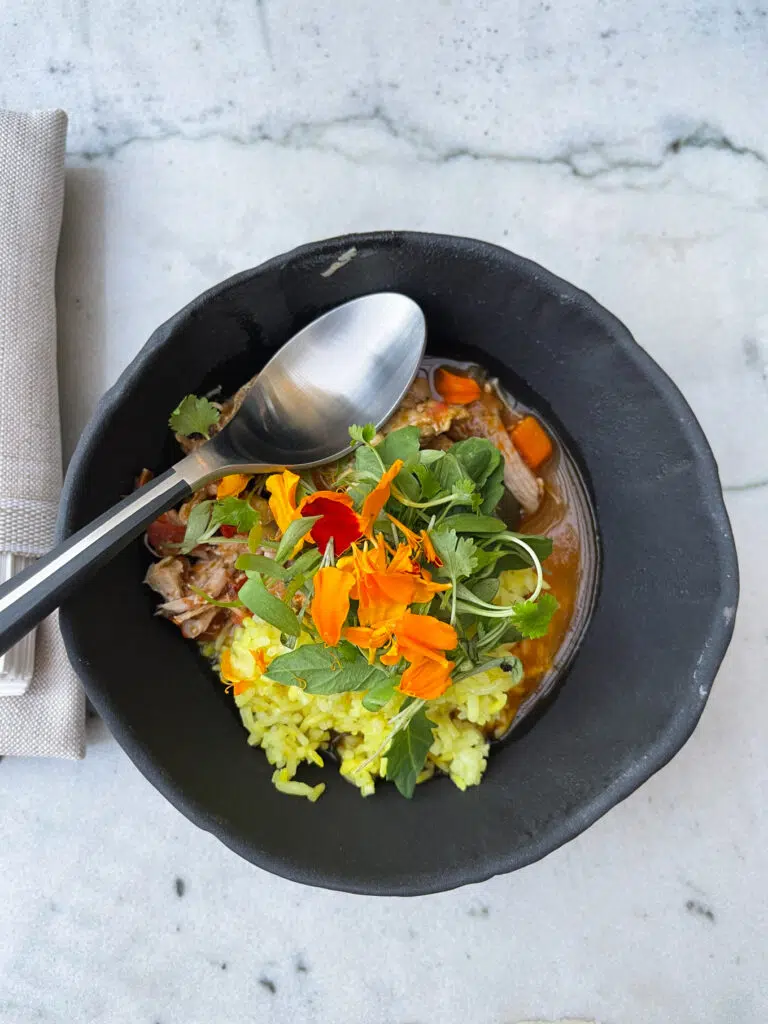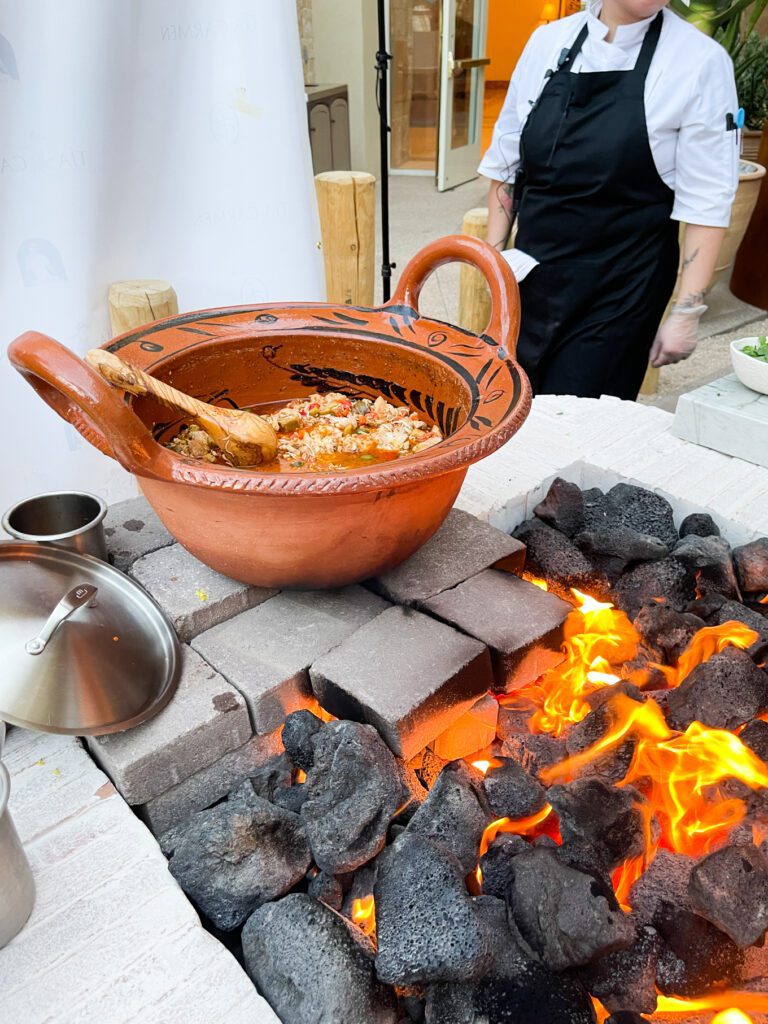 If you love steaks, you will love the unique bone marrow butter that they add to their NY Strip and their Ribeye, it takes your steak to a next level flavor.
At Tia Carmen, they go the extra mile to source the food and other important elements such as the pottery, from local AZ vendors. All the plates are from the talented Blue Door Ceramics and they match perfectly the aesthetics of Tia Carmen.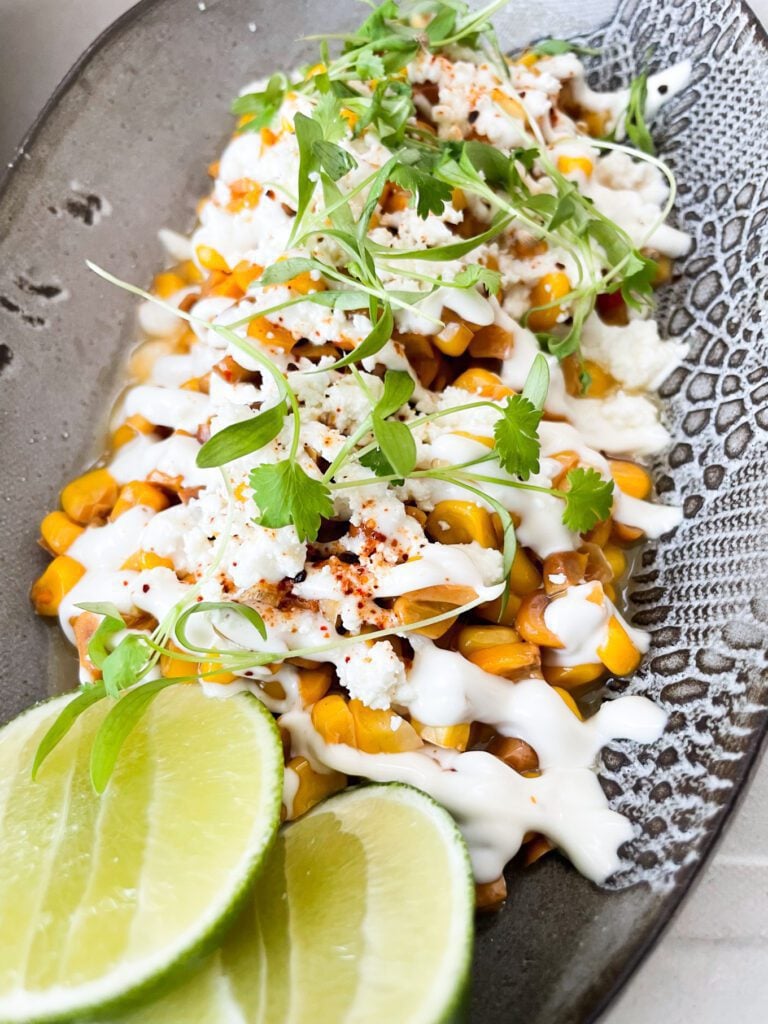 Desserts
My favorite part of any meal is dessert and Tia Carmen offers a spin on classic desserts that makes them unforgettable.
The first one is the Flan with Manchego cheese shavings, it is delightful and an unexpected flavor combination that works perfectly.
Their churro is a spiral-shaped fried dough with a miso caramel sauce that will leave you craving more of it.
This dinning experience was complimentary to facilitate this review, all opinions are our own.