This TikTok Baked Feta and Cherry Tomato Pasta is super easy to make. It can be modified to your taste adding any vegetables you'd like. Easy enough to make and delicious if you like the taste of feta.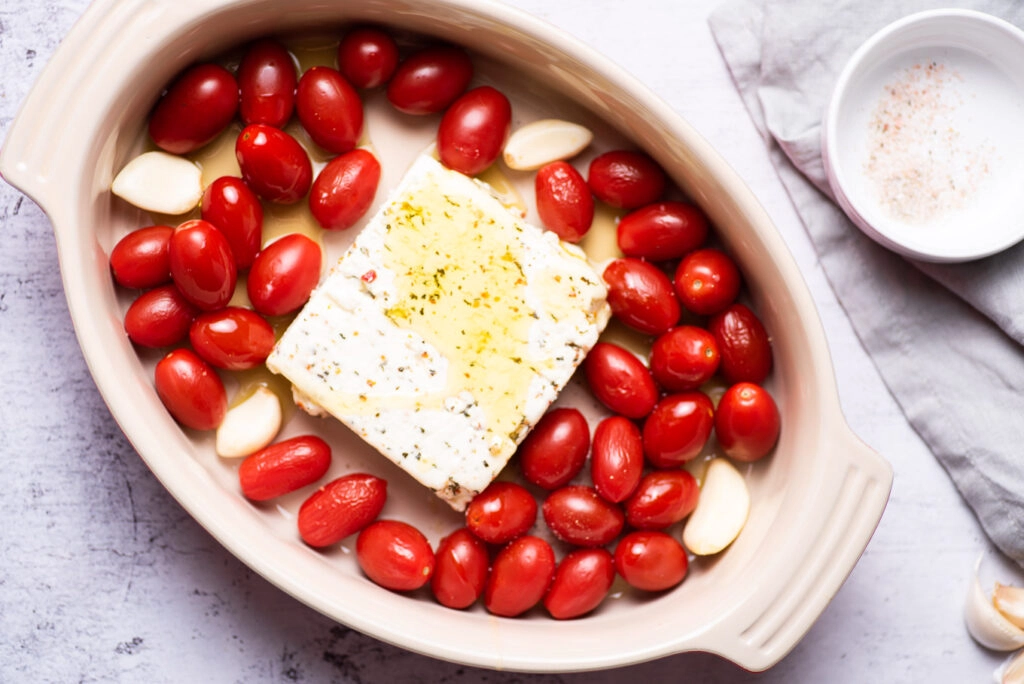 This pasta dish became viral in 2020 over on TikTok when an American blogger shared it, but this pasta dish is pretty popular in Europe and has been around for a long time.
Feta cheese is sheep milk cheese. It has a salty and tangy flavor with a creamy texture. I love to add it to my salads and egg omelettes on a daily basis. it has become a staple in our household.
Some people think Feta and Goat cheese are the same but there are differences. Feta cheese is most commonly made from sheep's milk although there are cheeses that are combination of sheep and goat milk, a 70/30 ratio.
Goat cheese is made of 100% goat milk with no other milk combinations.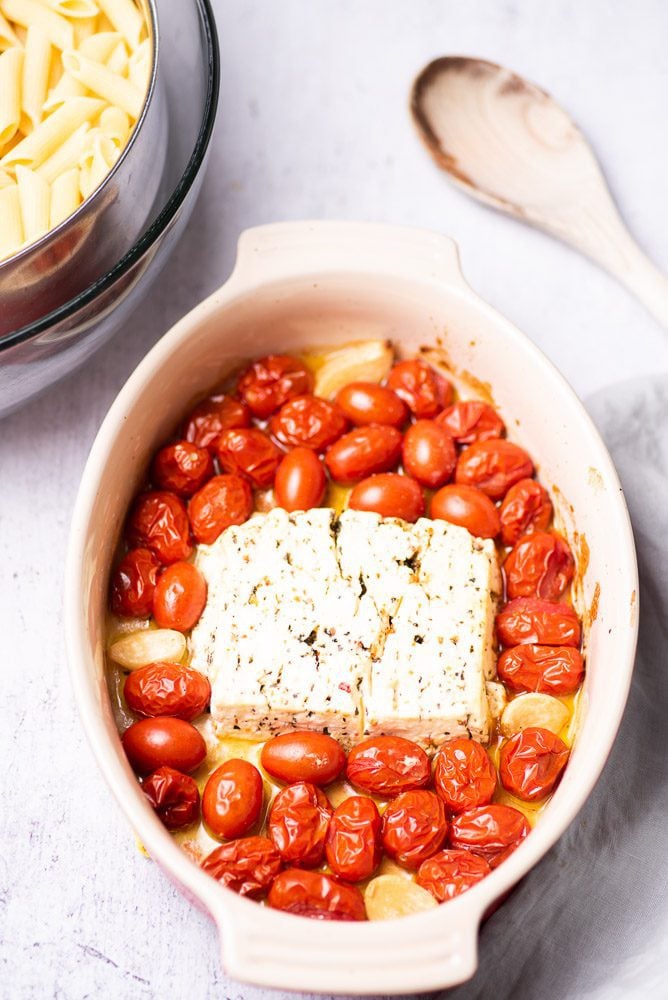 Ingredients for baked feta pasta
The ingredients are simple and very flexible.
Block of Feta cheese: Can be substituted for cream cheese, Boursin or goat cheese.
Tomatoes: Cherry tomatoes work best but you could use fresh or canned diced tomatoes.
Garlic: this is a flavor bomb. As it bakes it becomes sweet and buttery.
Pasta: You can use any shape of pasta you desire. I like penne or rotini for this dish
How to make baked pasta
In my opinion, this dish works best when the feta is baked separately from the pasta. I boil the pasta per package instructions and then combine it with the baked feta.
That way I can ensure my pasta has the right al dente texture and my feta is nicely baked.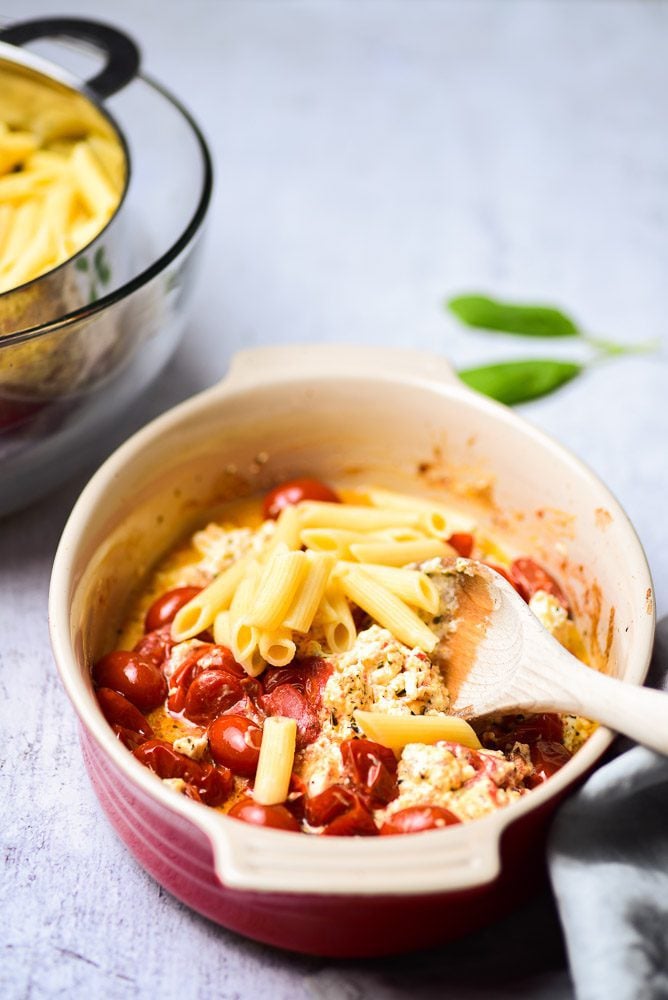 If you want to load up this pasta with even more veggies, you can add spinach which is a great way to add color and taste to this pasta.
For other cheese substitutions, it comes down to taste. Feta is a salty cheese, if you don't like the taste, you can use a milder cheese such as cream cheese or a flavored Boursin.
For this dish I was able to find a tomato and basil feta at ALDI and I really liked the flavor it added to my pasta.
This recipe is definitely worth trying. If you like to try trendy recipes, I highly recommend trying the Ramen recipe.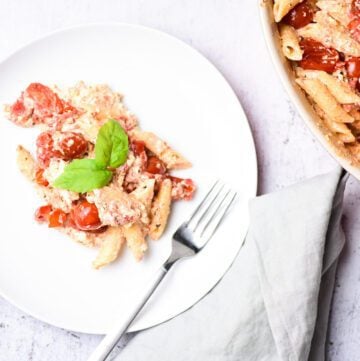 TikTok Baked Feta and Cherry Tomato Pasta
Ingredients
1

block of feta cheese

12

ounces

penne or rotini pasta

1

pint cherry tomatoes

2

garlic cloves

2

tablespoons

olive oil
Instructions
Pre heat oven at 350 Fahrenheit

Cook pasta according to package instructions. Remove from the heat once cooked and reserve a cup of pasta water.

Add the feta, cherry tomatoes and garlic into a baking dish

Bake at 350F for 20 minutes until the feta cheese has soften and it's creamy. The tomatoes should be soft and easy to break apart

Stir the cheese and tomatoes, adding a bit of the pasta water until complete creamy

add the pasta and mix well

serve and garnish with basil