Tostones in the air fryer? Yes! it is possible to make this Latin food staple in your favorite kitchen appliance.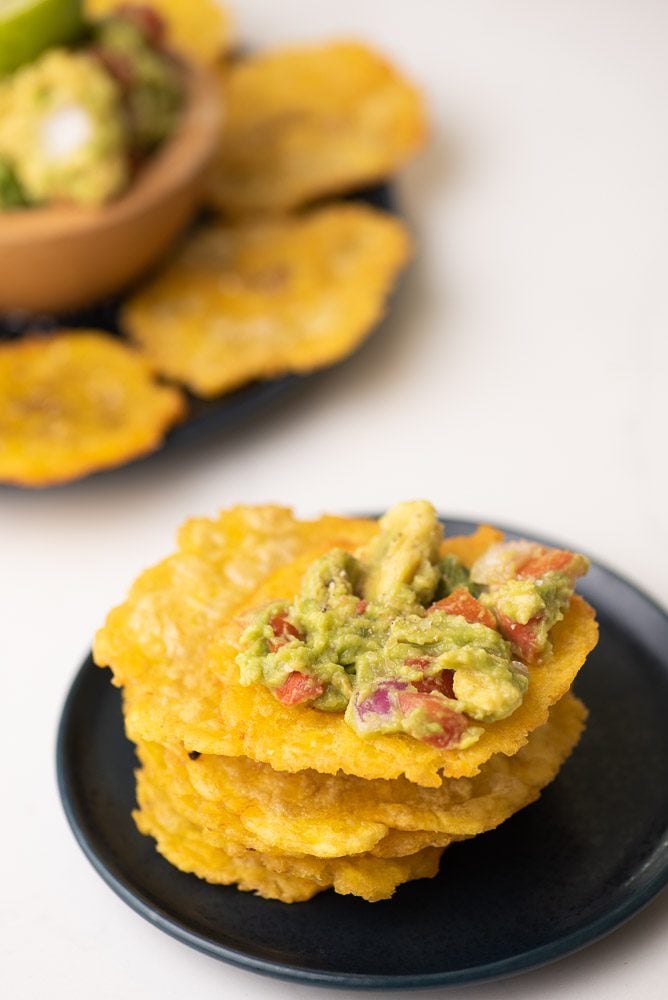 If you love Patacones but not the calories, these air fried tostones are for you.
Traditionally, patacones or tostones are green deep fried plantains; they are crunchy and delicious but very calorie dense because they are deep fried twice.
What are tostones?
Tostones are green plantain chips that are fried twice.
Patacones and Tostones are basically the same thing, the name just changes depending on the country.
In Colombia and Panama they are called Patacones, in Puerto Rico and Dominican Republic people call them Tostones.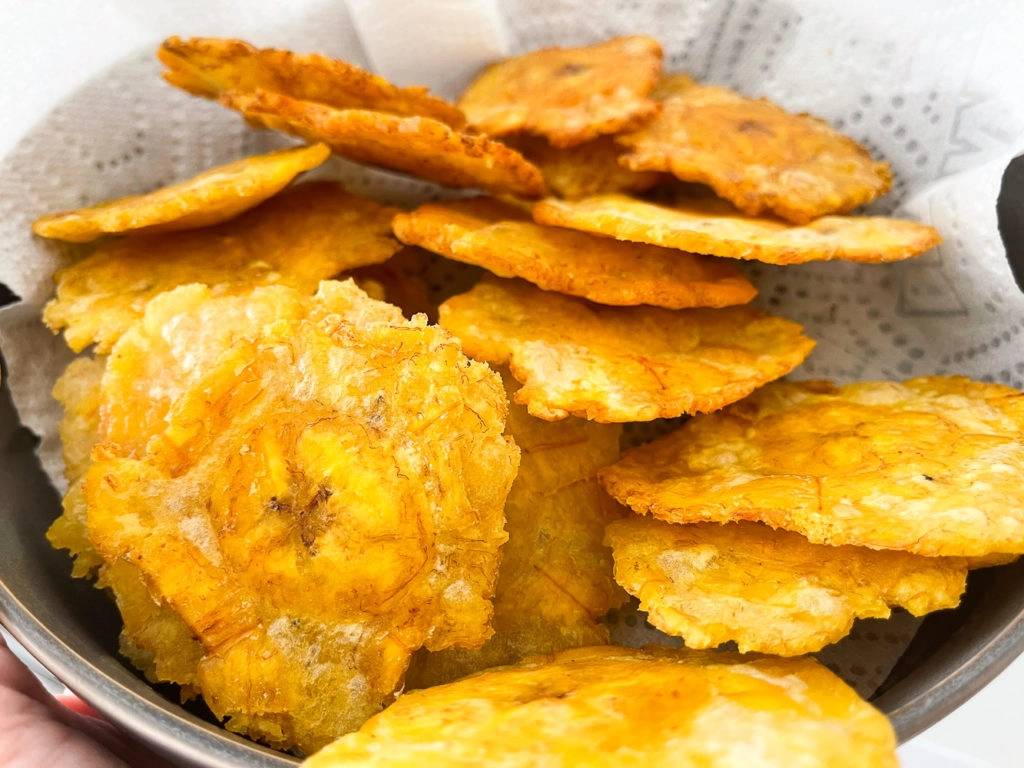 Air Fryer Tostones
I decided to make these in the air fryer and I love how they turned out.
These only use a fraction of the oil that the regular patacones use and they are still crunchy and flavorful.
What kind of plantains do I need to make tostones?
Green plantains are very popular and easy to find at your local grocer.
They look like giant green bananas. Usually located with the tropical fruit.
Look for plantains that are firm to the touch and have green skin.
If your plantains have ripened already, you can make maduros, which are fried sweet plantains.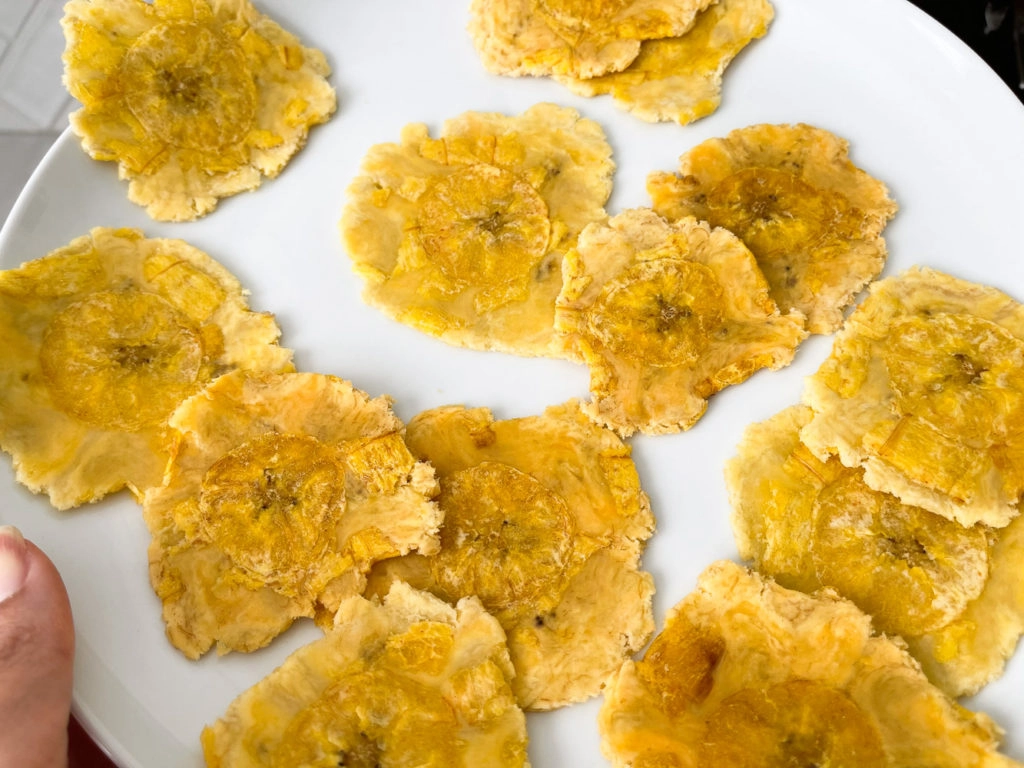 What do you serve with tostones
Tostones are great on their own. In Colombia we serve them with coconut rice and fish.
They also make great appetizers and finger food. I love to serve them with hogao.
They are a great substitute for corn chips so you can serve them with your favorite salsa, dip or traditional guacamole.
I particularly love them with a good guac!
Tips to make the best patacones
Make sure your plantain is green and firm to the touch. If the plantain is ripe is too slippery to make patacones but you can make maduritos.
Don't smash the plantain too thin because it can break when transferring them to the air fryer.
Don't crow them in the air fryer to allow even cooking.
Smash your plantain when they are still warm if they cool down too much they will break apart when smashing them.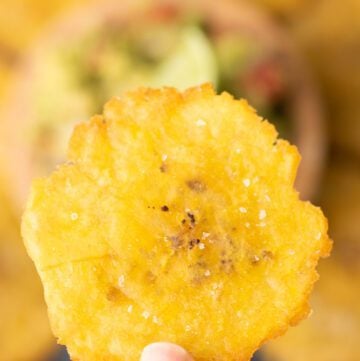 Air Fryer Patacones
Ingredients
2

Unripe green plantains

2

tablespoons

oil

avocado oil

Salt to taste
Instructions
Cut the ends of the plantains

Cut a side of the skin of the plantain and proceed to peel it by hand. The skin should come off easily.

Cut the plantains in ½ inch rounds and add them to a dish with the oil to coat them

Add them to the air fryer at 350 Fahrenheit for 5 minutes

Add a piece of clean plastic such as a ziplock and put the plantains in between the plastic

Smash them with a plate or tortilla press

Air Fry the plantains at 350 Fahrenheit for 5 minutes until golden brown

Use a paper towel to get rid of excess oil and serve them with guacamale, salsa or your favorite dip