This version of the TikTok baked pasta uses melty mozzarella to make this dish cheesy and creamy at the same time.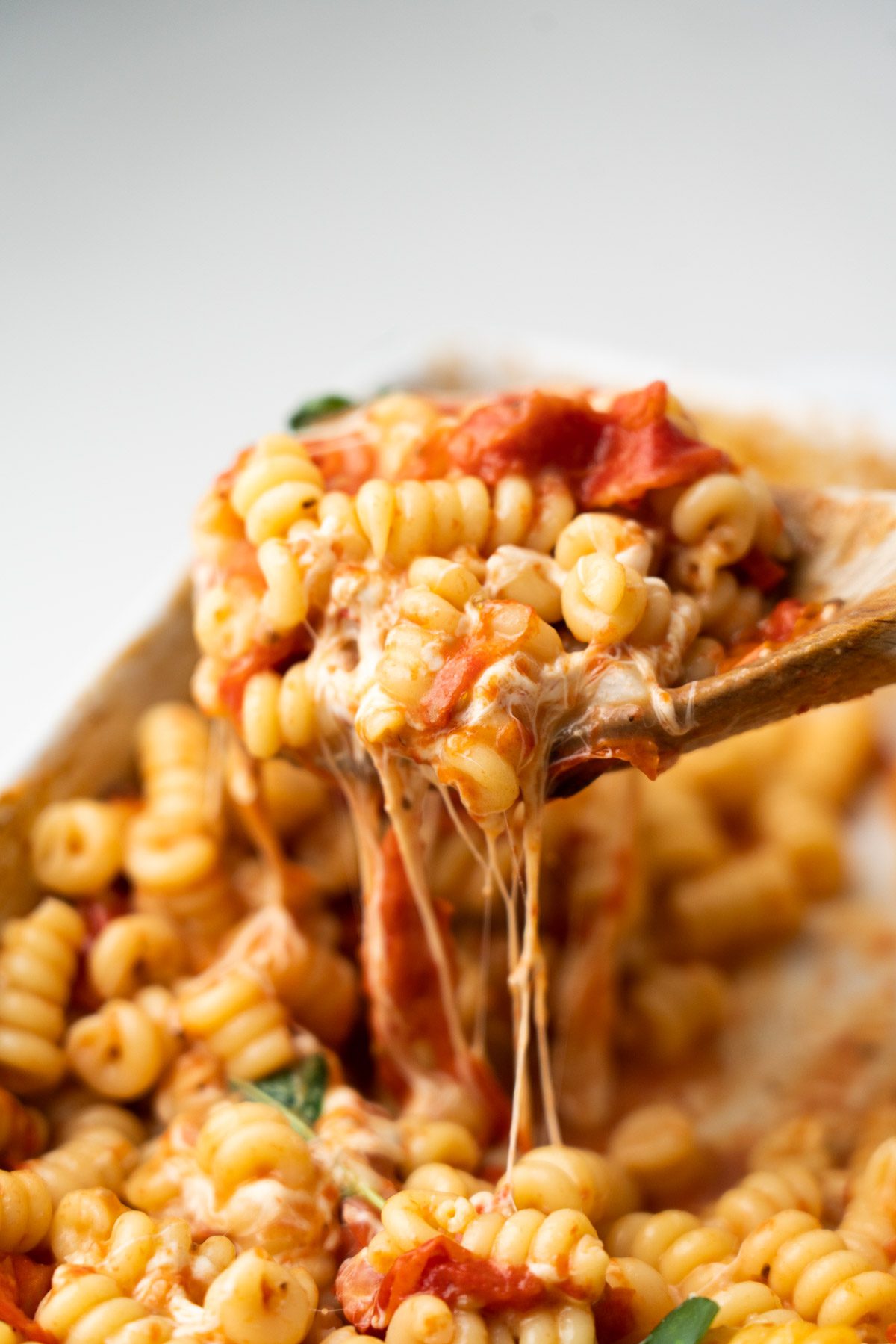 This variation of the famous TikTok Feta pasta, leaves the feta out. Feta cheese can be quite salty and some people don't like it.
Why you'll love this recipe
This recipe is a creamy and cheese pasta bake that is full of flavor and texture. It uses mozzarella cheese to make the creamy sauce instead of the famous feta cheese, yielding a mild and delicious flavor.
This is recipe requires little prep and uses only 2 pots; one to cook the pasta and the baking dish to combine all the ingredients together, so cleanup is a breeze.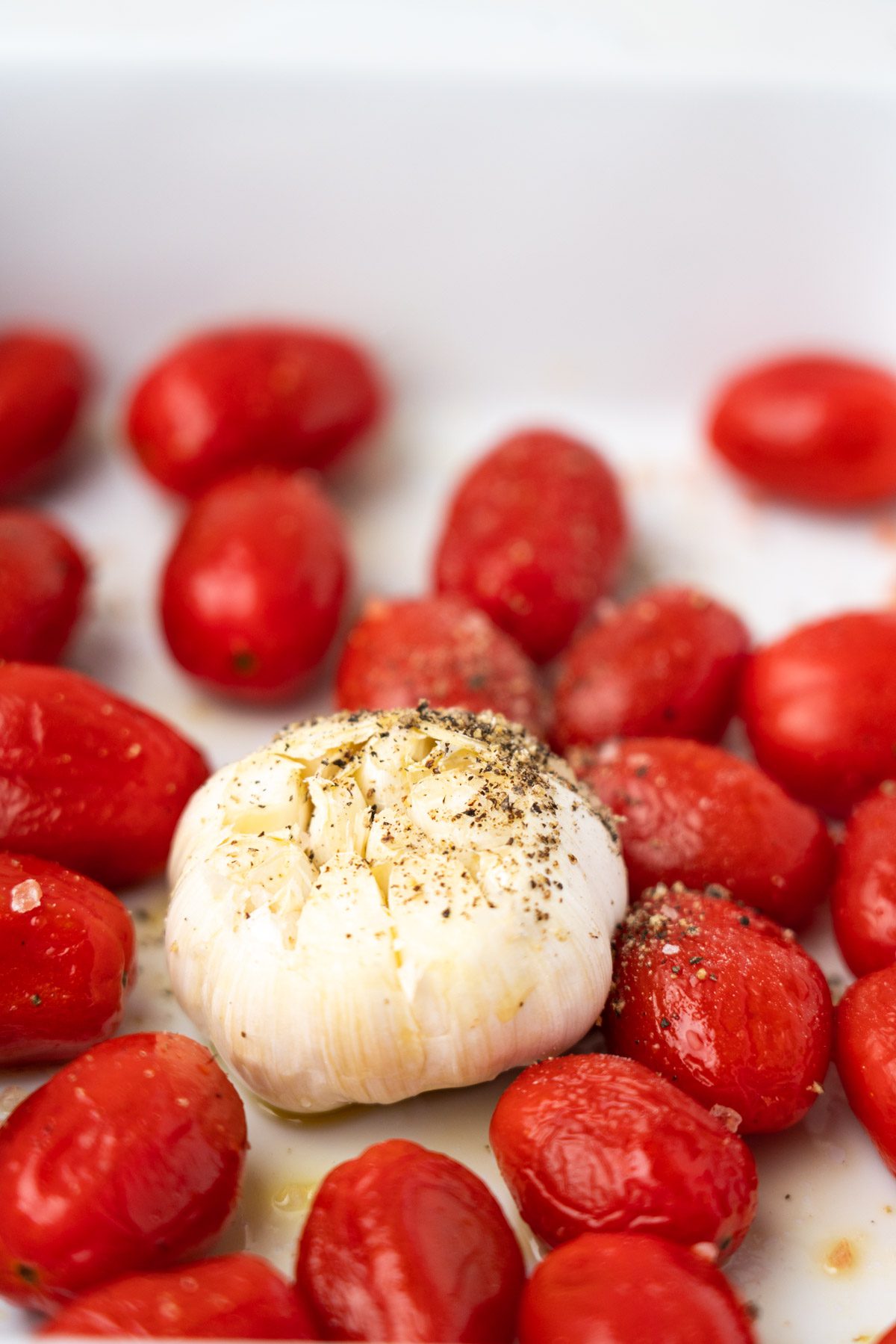 TikTok pasta without feta
I have a classic version of the famous TikTok Baked Feta and Cherry Tomato Pasta if you want to checkout the original recipe.
Feta is a hard, briny cheese and some people find it quite salty. This recipe uses the creamy, mild mozzarella to make this dish decadent and cheesy.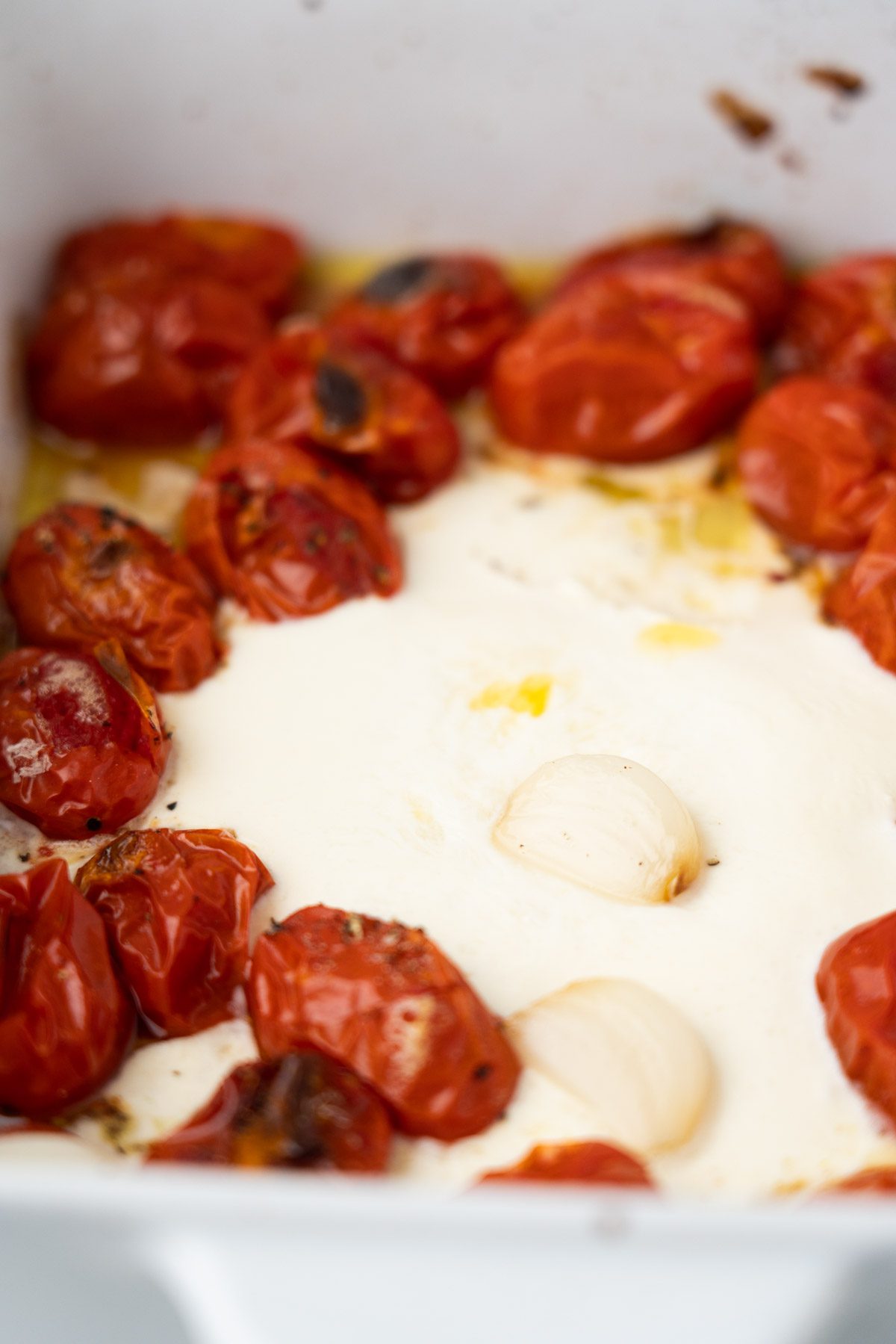 How to serve this dish
This baked pasta is already full of veggies thanks to the addition of garlic and cherry tomatoes. You can also throw in some spinach to make it even healthier.
Serve alongside your favorite zesty salad, a slice of crusty bread or just enjoy on its own, this pasta can be a stand-alone meal.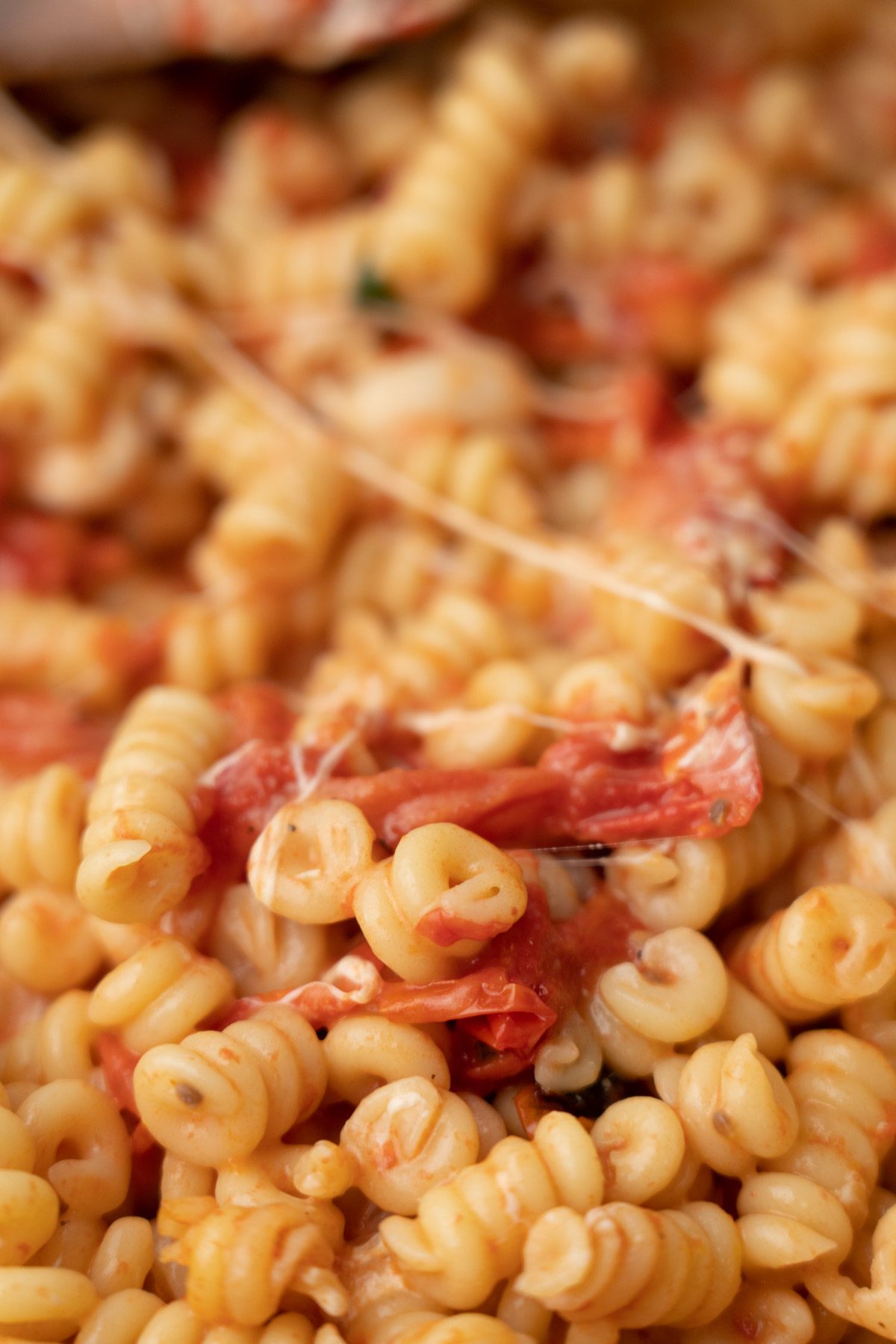 TikTok Baked Pasta Tips and Tricks
Cook the pasta al dente: since we are mixing the pasta with the cheese and tomatoes at the end, the pasta will keep cooking in the sauce, so follow the instructions on your pasta packaging and cook al dente. Most pastas cook al dente in 8-10 minutes
Salt ratios: Most pastas call for heavily salted water to cook but in this case, I recommend only using half the salt amount you usually add to cook your pasta because we will use a pinch of salt to cook the tomatoes and garlic and also the cheese will add saltiness to the dish.
Pasta shape: This TikTok baked pasta works best with short cut pasta such as rigatoni, penne, cavatappi or macaroni elbows.
Reserve a cup of the cooking pasta water: This will be added as needed to the baking dish in order to help the mozzarella melt and the final sauce to thicken a bit.
Storage and reheating instructions
This pasta is best to eat when freshly made but if you have leftovers you can store them in a airtight container for up to 3 days.
To reheat, I recommend using the stove top and a splash of milk to get the sauce creamy and avoid drying out the pasta.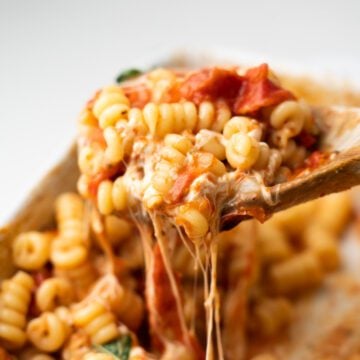 TikTok Baked Pasta with Mozzarella
Ingredients
2

cups

Mozzarella

shredded

12

ounces

penne or rotini pasta

1

pint cherry tomatoes

2

garlic cloves

2

tablespoons

olive oil
Instructions
Pre heat oven at 350 Fahrenheit

Cook pasta according to package instructions. Remove from the heat once cooked and reserve a cup of pasta water.

Add the mozzarella, cherry tomatoes and garlic into a baking dish

Bake at 350F for 20 minutes until the cheese has soften and it's creamy. The tomatoes should be soft and easy to break apart

Stir the cheese and tomatoes, adding a bit of the pasta water until complete creamy

add the pasta and mix well

serve and garnish with basil