This Brioche Dough Recipe is an elegant mix of butter, milk and yeast that yields baked products that are golden, slightly sweet, and buttery in flavor.
The best sign of a good brioche dough product, whether donuts, bread, sticky rolls, is the luxurious texture and the "pull" and stretchability of the dough.
Ingredients
The ingredients to make Brioche are yeast, milk, sugar, salt, butter and flour.
As with all yeast goods, the process of making brioche dough requires patience. This dough requires overnight rest and it's a freezer-friendly dough.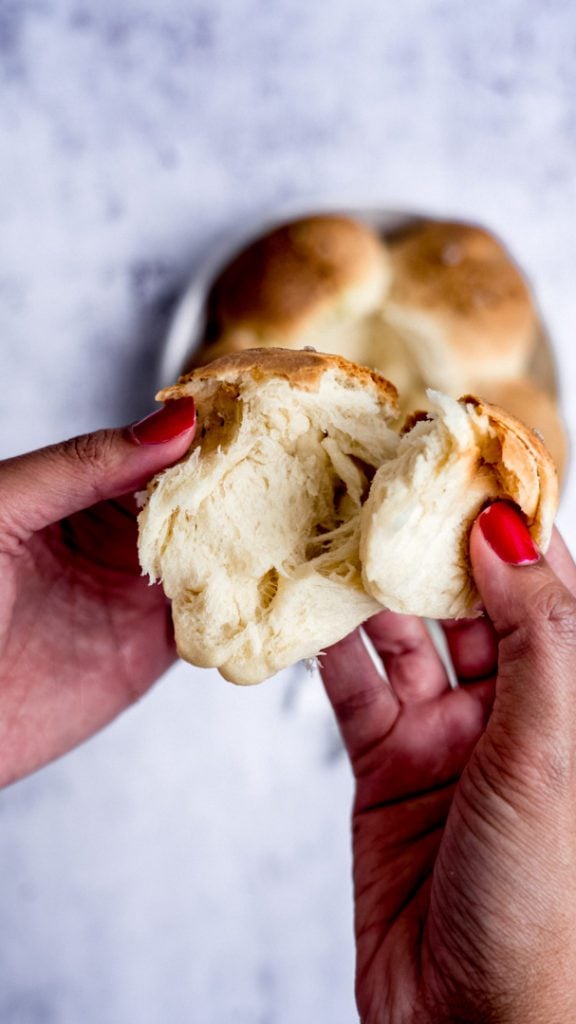 What can I make with Brioche Dough?
My favorite things to make with this dough are Donuts and Dinner Rolls. I have recipes for both of these here and I used the same dough for both.
My next batch I plan on making a simple brioche loaf of bread which will be great for french toast and for bread pudding.
Below is the recipe for the homemade dinner rolls, the basic recipe is the same.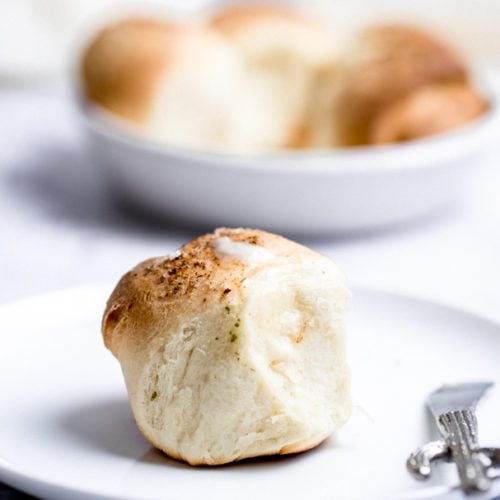 Homemade dinner rolls
This recipe is easy to make and delicious.
Ingredients
¼

ounce

active dry yeast

1 packet

1

cup

whole milk, luke warm 

⅓

cup

sugar

3 ¾

cup

flour

565 grams

6

tablespoon

unsalted butter at room temperature

90 grams

2

tsp 

salt

2

eggs
Instructions
Heat up the milk in low heat for about 2 mins. Do not let it boil.add the packet (7 grams) of active dry yeast and half of the sugar (21 grams). Stir gently and let it sit for about 20 minutes. It will start to get foamy.

In the bowl of a stand mixer, add the flour, salt and remaining sugar. Add your foamy yeast mix and start your mixer on low until ingredients are well incorporated. Mix for about 5 minutes.

Start incorporating the butter one tablespoon at a time. Let the dough absorb the butter before adding additional pieces. This process will take between 7-10 minutes.

Once all butter is incorporated, let the dough rest. Use a glass bowl that is well oiled. Cover with plastic wrap. I let it proof overnight in the friedge but you can let it proof at room temperature for 4 hours until the dough has doubled in size.
Roll your dough on a well-floured surface. Dough should be about 1 inch thick.Cut it into rounds and let it proof a second time (about 20 minutes)
Place the dough balls in a baking dish. I like to arrange them close together and sprinkle a little bit of seasoning on top. I love to use onion seasoning and bruch them with a little bit of butter.

Bake rolls at 350 for 20 minutes until top is golden brown.

Let the rolls cool down and brush them with more butter. Serve and Enjoy