If you shop at Trader Joe's you might have already spotted the "Everything but The Elote Seasoning" which is a spice blend to put on roasted corn kernels to make Mexican Elote.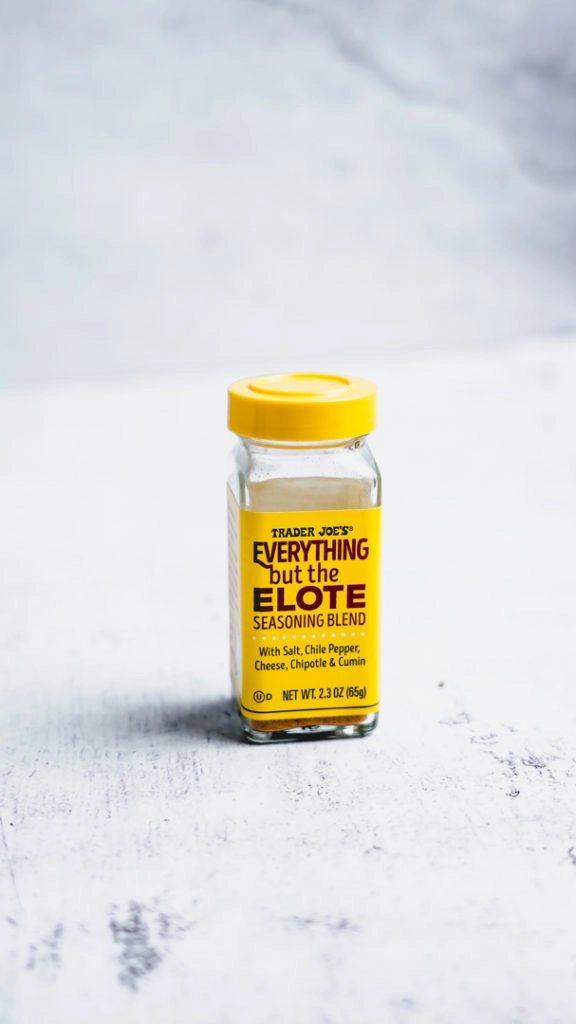 What is Elote?
Elote (pronounced Eh-Lo-Teh) is roasted corn seasoned with a blend of spices and creamy dressing and sprinkled with cheese. It's also known as Mexican Street Corn.
It's called Esquites when the corn is off the cob or also Elote in a cup.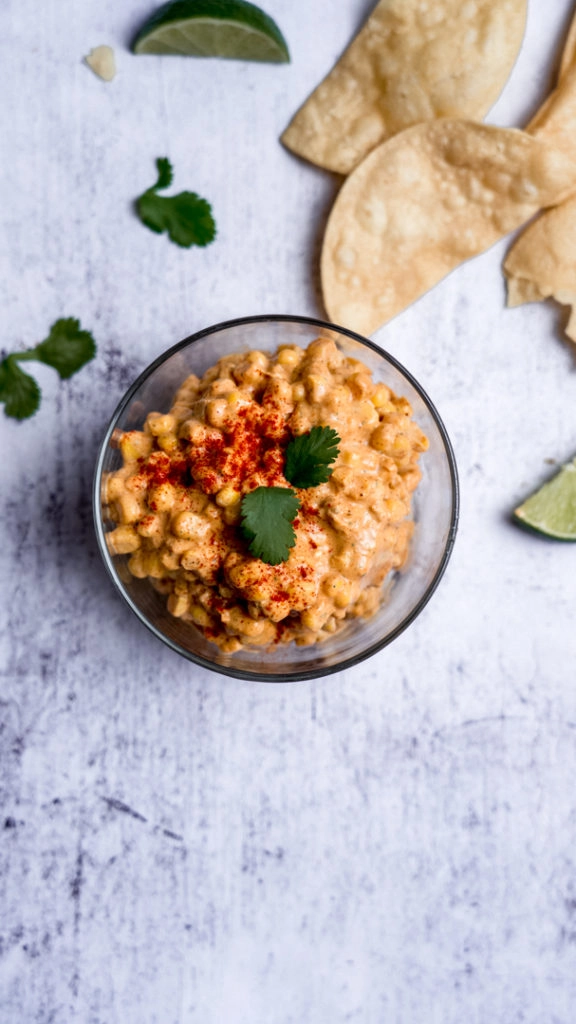 Elote Spice Blend
To make the Elote spice blend I like to use the ingredients listed on the Trader Joe's bottle of the Everything But the Elote seasoning. The ingredient list is as follows:
Cane Sugar
Sea Salt
Corn Flour
Chile Pepper
Parmesan Cheese
Chipotle Powder
Natural flavor (citric acid)
Dried Cilantro
Organic Rice Fiber
Cumin Powder
There are some ingredients in this list that are only necessary for the commercial version, for example the citric acid and organic rice fiber (sounds like a filler agent)
So in my homemade version of this seasoning, I omit those ingredients that are for commercial use and probably really hard to find. I also got rid of these in my spice blend:
Cane Sugar: If using the sweet yellow corn, I feel this ingredient adds unnecessary calories.
Corn Flour: It does not add flavor or texture and sounds more like a filler agent to me.
Parmesan Cheese: This one threw me off. When I use parmesan cheese in any recipe, I always use fresh parmigiano regiano never the one that is found on the out of the refrigerated section. I can understand the use of the cheese to add umami flavor but in my homemade seasoning, I omit this ingredient because I can add umami with other condiments.
Natural Flavor, Citric Acid: Instead I add a squeeze of lemon juice to my Elote once is ready to eat to get that citrus taste but it is optional.
Organic Rice Fiber: I don't think this ingredient adds flavor or texture and it's being used as a filler.
Homemade TJ's Everything but the Elote Seasoning
So now we are left with these ingredients that to me are what really make this seasoning great.
Sea Salt
Chile Pepper (I used ancho chile powder)
Chipotle Powder
Dried Cilantro
Cumin Powder
To the list above I like to add smoked paprika and some freshly ground pepper.
I use this seasoning on this Creamy Roasted Mexican Corn and it's the best thing ever! My husband loves to eat this and I keep it on regular rotation.
If you are doing low-carb or keto, this version of cauliflower elote will hit the spot.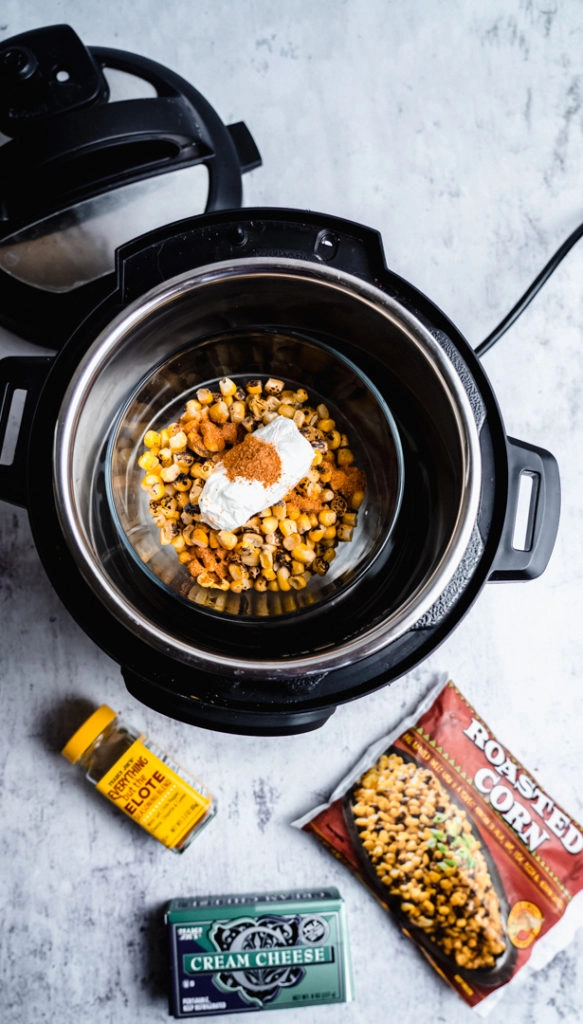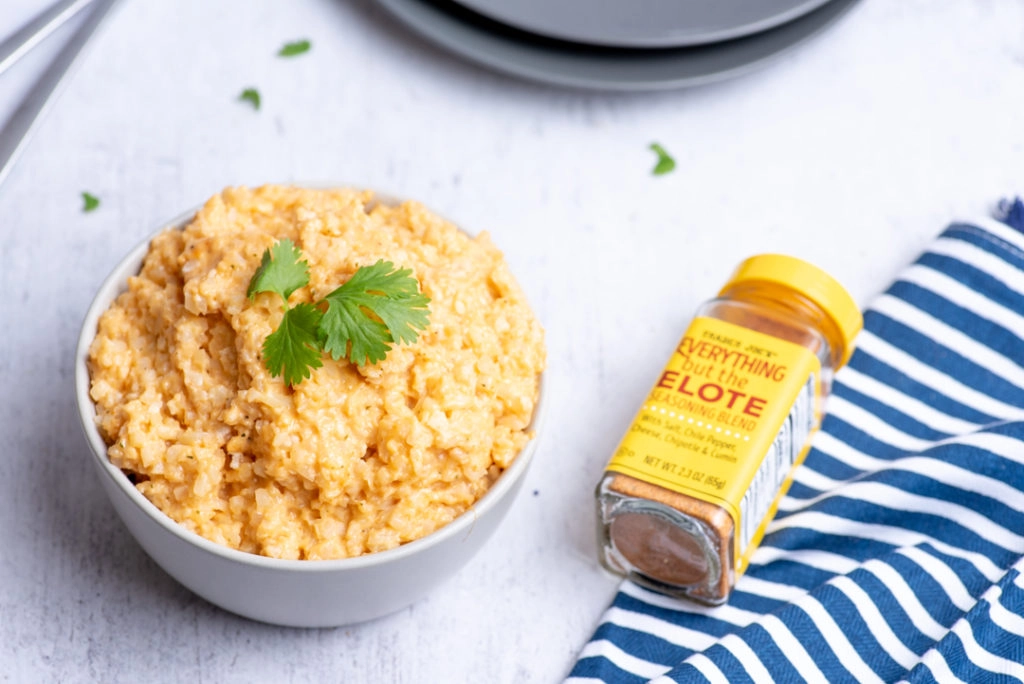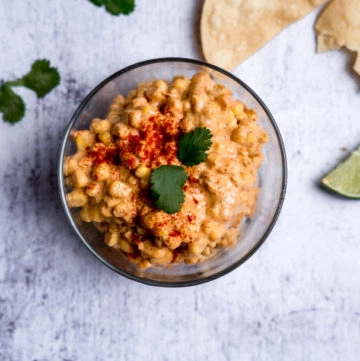 Homemade Trader Joe's Everything but the Elote Seasoning
Ingredients
2

teaspoon

Paprika

I like smoked paprika

1

teaspoon

cumin

1

teaspoon

Chipotle powder

1

teaspoon

Chili powder

¼

teaspoon

salt

⅛

teaspoon

pepper
Instructions
Mix all the ingredients until well incorporated

Store in a spice container and use as needed