How to make bread flour with all purpose flour is incredibly easy. You just need to add some vital wheat gluten in the correct ratio and that is it.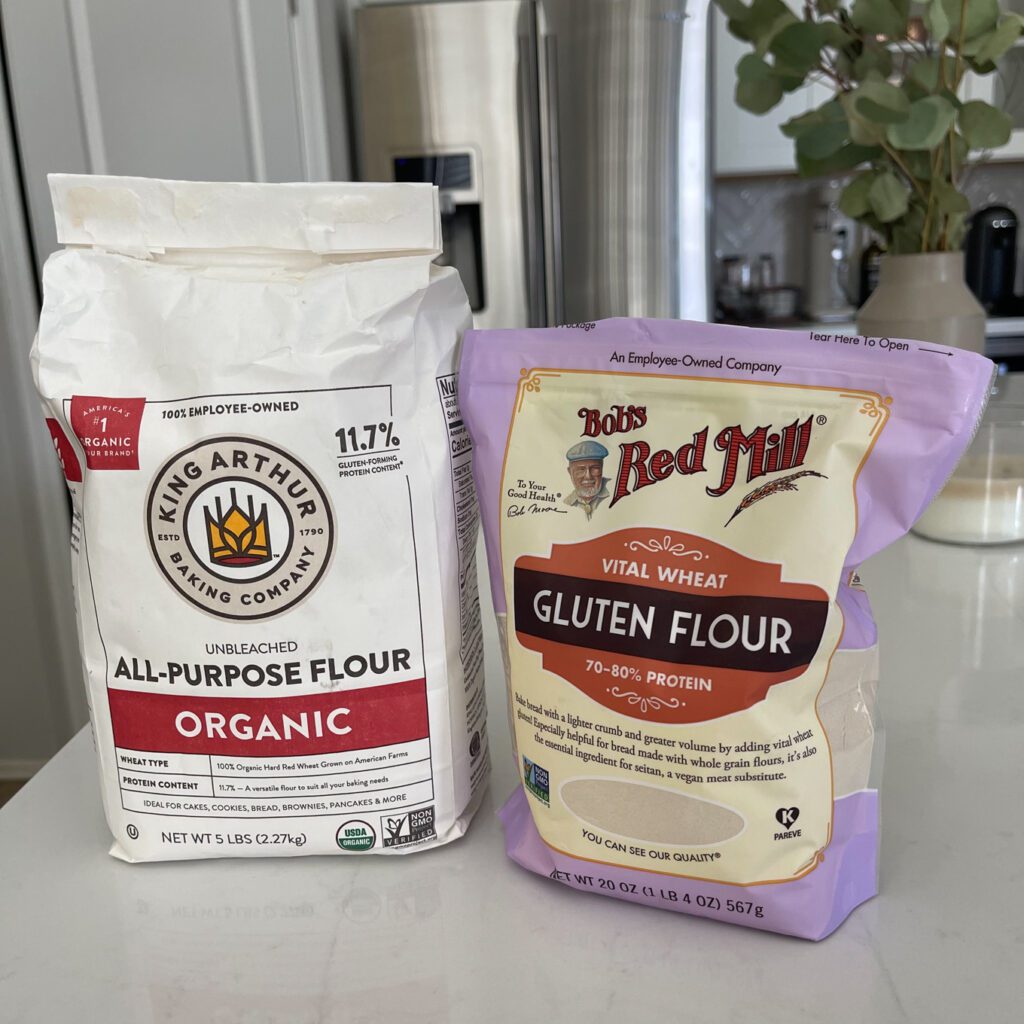 Although this flour is common in most super markets, it is a bit more expensive than AP flour. With this recipe you will be able to make your bread flour when you need it.
What is bread flour?
We are all familiar with all purpose flour and we use that for pretty much anything from cookies to cakes with great results.
However, there are different types of flour based on their protein content and each type is ideal for certain foods to get optimal texture.
The difference between all purpose flour and bread flour is that it has a protein content between 13% and 16% while AP flour has a ratio of protein of 9% to 13%.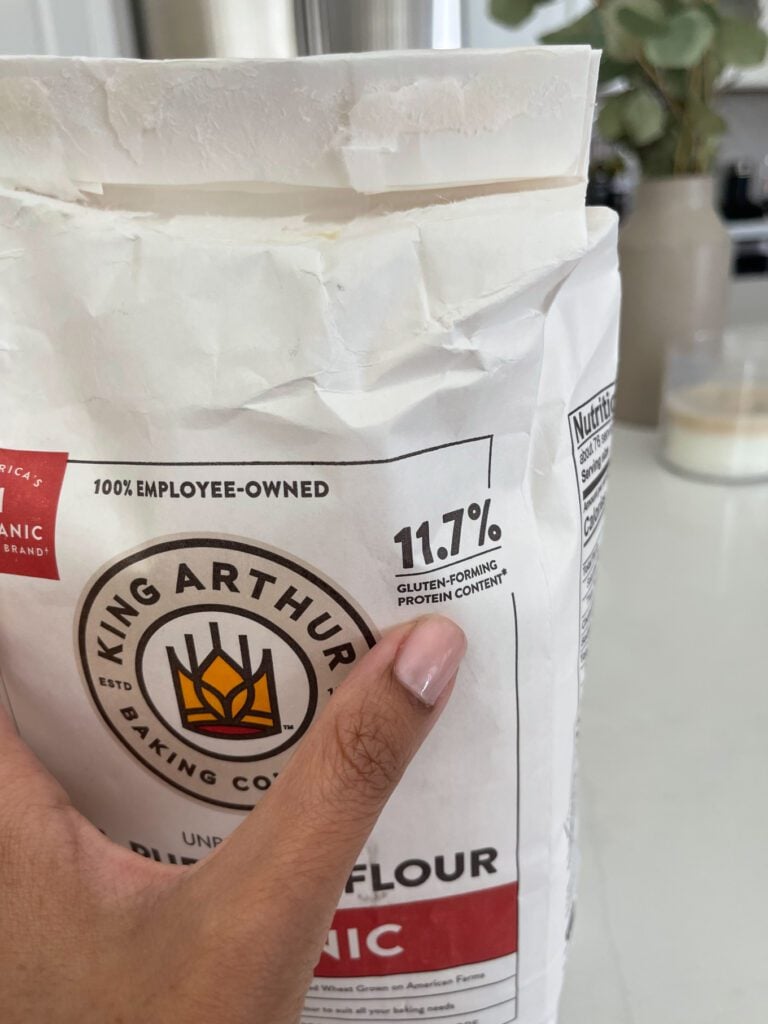 What this means is that the flour is more stable and the dough from bread flour has a higher rise than a dough from AP flour.
This flour because of the higher protein ratio, has a higher gluten content. More gluten means that it yields breads that are chewy and airy, with a light, stretchy texture.
How to make bread flour from all purpose flour
To make it, all we need is to add vital wheat gluten to our AP flour. This will increase the amount of protein and gluten in AP flour.
Vital wheat gluten is easy to find. It is usually next to the AP flour where specialty flours like coconut flour, are found.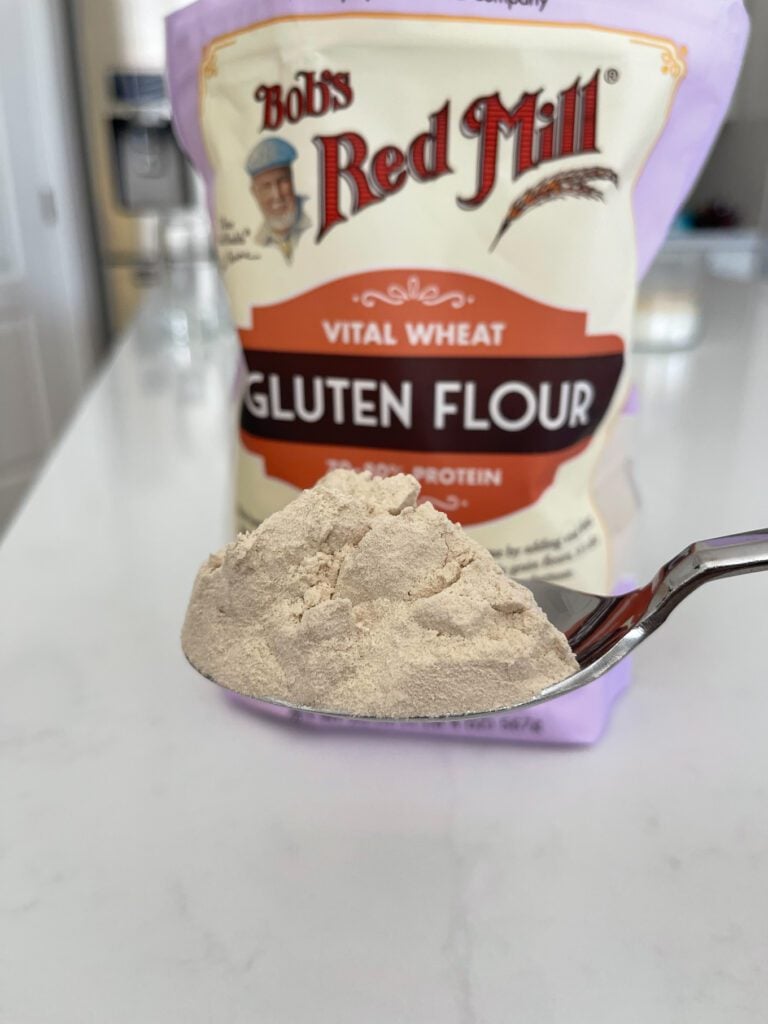 Tips
To make your own bread flour, measure 1 cup of all purpose flour and remove 1 teaspoon, then add 1 teaspoon of vital wheat flour and sift to combine.
If you don't have vital wheat gluten, you can perfectly substitute it for AP flour at a ratio of 1:1, however if baking bread, the texture will be less chewy and the bread won't have as much rise.
Storage
You can store the flour in an airtight container at room temperature, just like you would store AP flour.
Other kinds of flour
There is many kinds of flour based on their protein content. Pastry flour has a protein content of 9% to 11% and cake flour has the lowest protein content at 8%.
These two types of lower content protein flours are perfect for delicate baked goods because they are light and airy.
Bread Flour
Ingredients
1

cup

All purpose flour

129 grams

1

teaspoon

Vital wheat Gluten

2.5 grams
Instructions
In a bowl, add 1 cup of all purpose flour and remove 1 teaspoon (2.5 grams) of the AP flour

Add 1 teaspoon of vital wheat gluten and whisk or sift to combine

1 teaspoon Vital wheat Gluten

Use immediately or store in a container at room temperature