This super easy recipe for Air Fryer Halibut has a secret dry rub that gets mouthwatering fish with little to no prep. Just a few simple, everyday ingredients and your air fryer can make the best fish.
Halibut is a white, meaty fish with mild taste, comparable to tilapia but way better. In my experience, even picky eaters like halibut. In Spanish, Halibut is known as Hipogloso.
Because of its mild taste, Halibut is a great fish to season in many ways including strong dry rubs with a bit of spice, lemon and garlic and white wine reductions.
This fish is a great source of lean protein with little to no fat which makes it perfect for most eating plans including low carb, low fat, paleo and Keto.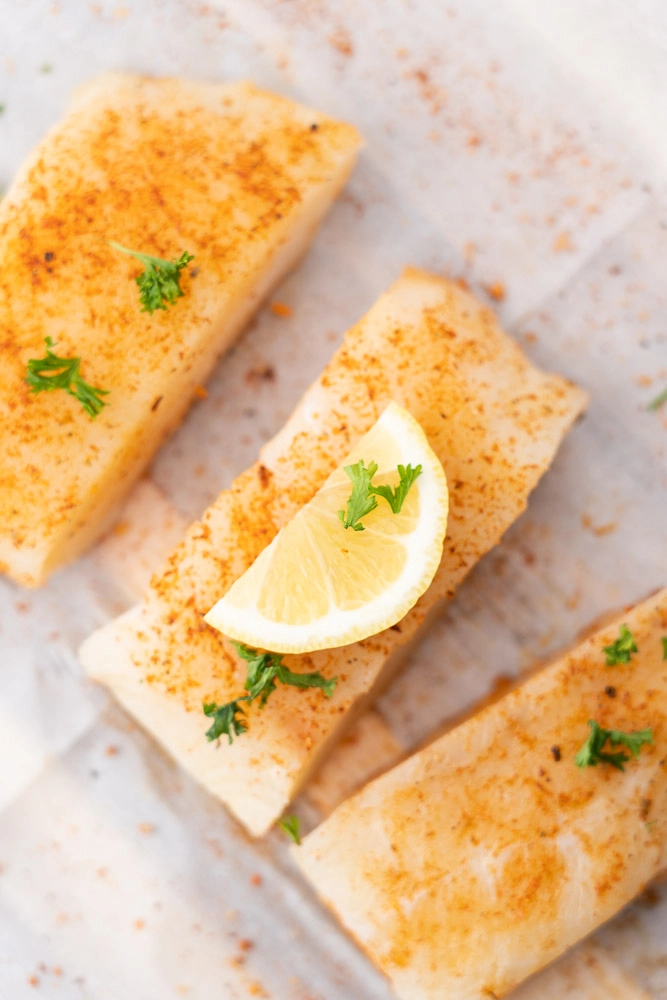 Best way to cook Halibut
This kind of fish is great any way you cook it! It is great deep fried in a light batter for a fish and chips dish, grilled or baked but my favorite method is the air fryer.
I like air fryer halibut because it turns juicy and tender. The cook time is short and the prep and clean up are a breeze, need I say more?
Halibut is wildly popular because of its meaty flesh and beautiful flake. It retains its shape really well which makes it versatile for any cooking method.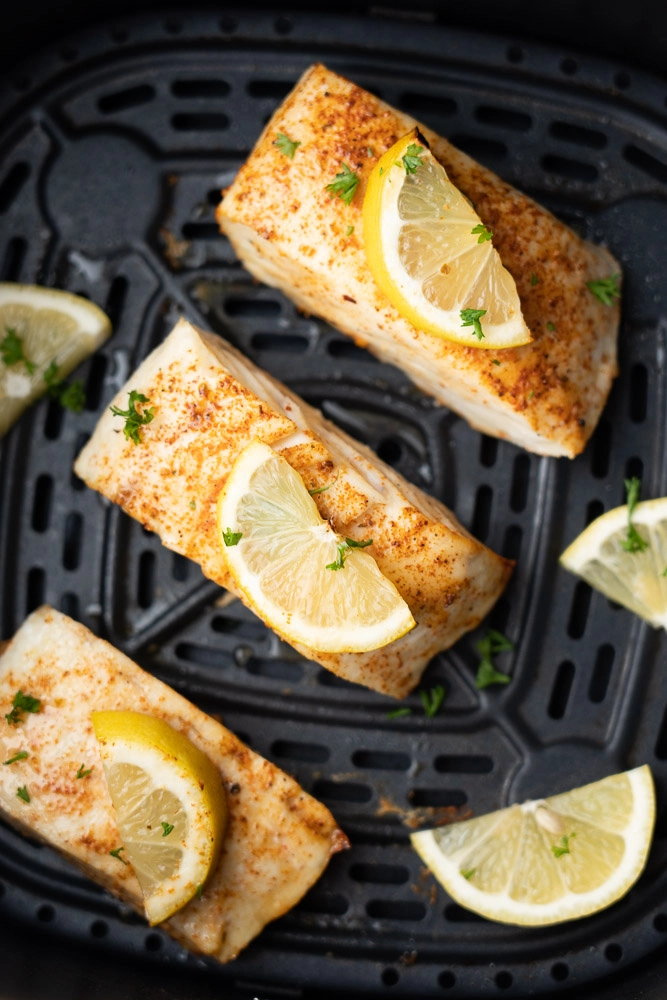 I love to use this recipe in tacos, over rice or with a light green salad. Halibut pairs well with most starchy vegetables, grains and leafy greens.
Dry rub
I love to use a dry rub that is already pre mixed but feel free to get creative and mix your own. If using the one I recommend, get the Trader Joe's Taco Seasoning. Yep, you read that right. We are using this because of the blend of spicy and smokey flavor.
I like to add a splash of lemon juice before serving but it's optional.
If making your own rub, I highly recommend you use a high quality salt and pepper, smoked paprika and some ancho Chile powder if you like the little bit of heat and smokiness.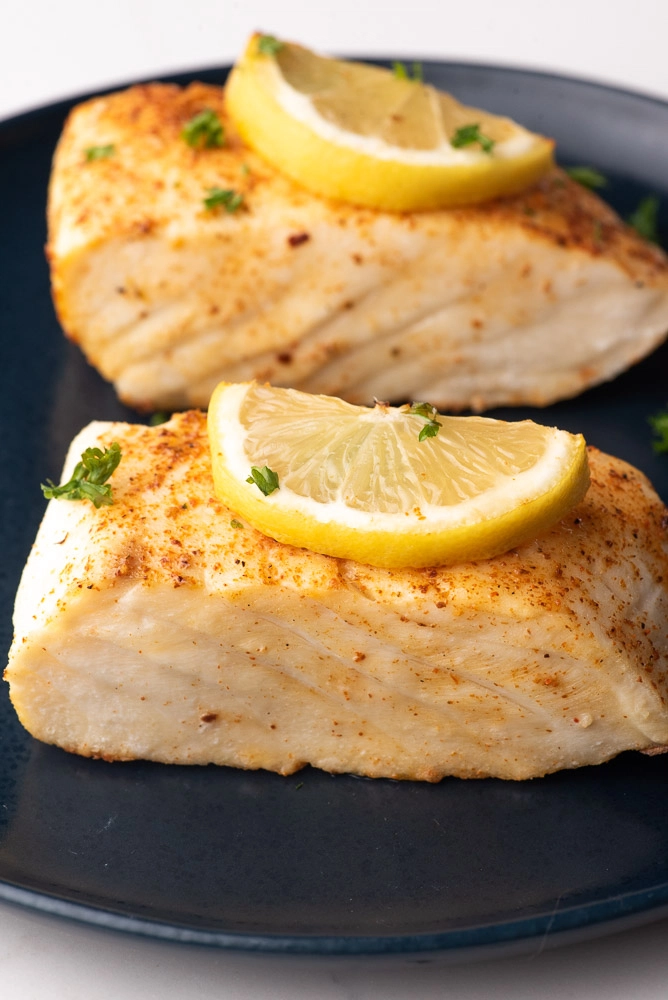 What to serve with Halibut
If you are feeling adventurous, I highly recommend you try my Air Fryer Tostones, which are a great starchy vegetable to pair with this dish.
If you want a more traditional side dish, you can try my Instant Pot Rice. It will also be great with mashed potatoes or this Mexican Street Corn (Elote)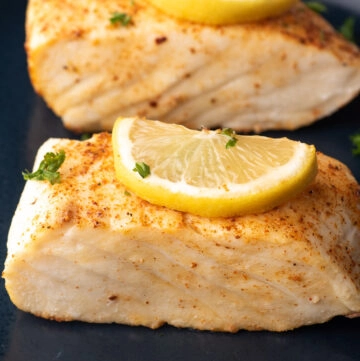 Dry Rub Air Fryer Halibut
Ingredients
1

Halibut filet

2

teaspoons

Trader Joe's Taco Seasoning

1

tablespoon

Olive oil

1

tablespoon

Fresh squeezed lemon juice
Instructions
Rinse and pat dry your Halibut. Drizzle the olive oil on top

Add the taco seasoning making sure the fish is fully coated with the dry rub

Place the fish in the air fryer and set the temperature to 350 Fahrenheit

Air Fry for 6-7 minutes depending on how thick your filet is and up to 10 minutes. No need to turn the fish on the other side

Serve with your favorite starchy vegetable, on tacos or with a light salad